Do you find that there is too much traffic on Monday morning and not enough on your website?
Both of these situations are frustrating, but you can change one of them!
The recipe for increasing your website traffic is a good dose of knowledge about your audience mixed with the optimization of traffic sources. But that's not always enough to make the difference, to create that "little extra" that sets your website apart from others.
We share with you 20 ingredients that will allow you to stand out!
Before getting to the heart of the matter, it is important to recall the different sources of traffic and their particularities.
Where does web traffic come from?
In order to know how to generate more traffic on your website, it is necessary to analyze the different sources from which this traffic can come.
There are mainly 6 sources of web traffic:
Organic traffic
Paid traffic (search and display)
social traffic
direct traffic
Referral traffic
Traffic from emails
Do you want to know how your traffic is currently composed?
1. Log in to your Google Analytics account, select Acquisition
2. Pull down the "All traffic" menu then select "Channels", pull down your screen and look at the table below the graph
3. By clicking on the link associated with each traffic source, you will obtain data specific to it
Characteristics of each web traffic source
Organic traffic
Definition: what is organic or natural traffic?
Organic traffic corresponds to visits to a website resulting from clicks made in a search engine on non-paying links.
Advantages and disadvantages of organic traffic
| | |
| --- | --- |
| The + | The – |
| Allows you to reach people without them being actively looking | Generally of lower quality (session duration, bounce rate, etc.)Requires up-to-date expertise + content skills |
Advantages and disadvantages of organic traffic
direct traffic
Definition: what is direct traffic?
It designates Internet users who already know you and access your website directly: via the search bar, your application, via favorites in browsers or via newsletters.
Advantages and disadvantages of direct traffic
| | |
| --- | --- |
| The + | The – |
| Loyal and qualified audienceGenerally better quality | Difficult to qualify its originRequires strong notoriety which is difficult to build |
Advantages and disadvantages of direct traffic
Referral traffic
Definition: what is referral traffic?
Referral traffic includes all visitors referred to your website from a link on another site.
Advantages and disadvantages of referral traffic
| | |
| --- | --- |
| The + | The – |
| Links on third-party sites generate traffic but also confer "authority" which reinforces SEOQualified audience, if the third-party site is relevant | Can be expensive (some sites require payment for linking) |
Advantages and disadvantages of referral traffic
Email Marketing
Definition: what is traffic associated with email marketing?
Traffic from email marketing is visitors who clicked on a link that redirects to your site.
Advantages and disadvantages of traffic from email marketing
| | |
| --- | --- |
| The + | The – |
| Qualified audience, because the visitor has previously shown interest in your brand by opening your email | Requires database |
Advantages and disadvantages of traffic from email marketing
Tips to generate more traffic on your website
Summary
Optimize your content for voice search
Organize a contest
Update your content
Set up retargeting
Participate in podcasts
Configure the social media sharing plugin
Use the "Click to tweet" share button
Comment on articles from other blogs that deal with similar topics to yours
Add author boxes to your blog content
Optimizing your site for Core Web Vitals
Maximize targeting options for your paid campaigns
Collaborate with influencers
Improve your semantic cocoon
Optimize metadata
Maximize your local tools
Call on your internal ambassadors
Be present in web directories
Optimize your structured data
Set up membership
Staying up to date: Tik Tok is exploding
Referencing on review sites
Share your content on forums
Tip 1: Optimize your content for voice search
Affected traffic source: Organic.
It's the vocal revolution! Voice is the undisputed evolution in information retrieval. It is imposed by a continual increase in voice requests thanks to our mobile phones and the smart speakers that are an integral part of our daily lives.
Focus on some best practices:
Use long-tail questions and keywords: when talking to a voice assistant, users ask specific questions because being specific requires a specific answer
Add a FAQ (Frequently Asked Questions) section to your website: always for the sake of precision, the optimization of your voice SEO must adapt to language behaviors. For example, if you want to know the recipe for a chocolate cake, you would type "chocolate cake recipe" but you would say "what is the recipe for a chocolate cake?" »
Voice search is the future of the web, it is an important lever for your website to continue to remain relevant and competitive in the market.
Tip 2: Organize a contest
Affected traffic sources: Social, Direct and Email Marketing.
The contest's superpowers on social networks such as Facebook and Instagram are no longer a secret. To take full advantage of this lever, it is necessary to mobilize a maximum of qualified participants to retain them effectively after the draw.
Your weapon: THE LOT! It should be consistent and relevant to your target community. Thus, you will be able to collect qualified contacts, reactivate former customers, and adapt your loyalty strategy.
The magic combo "like, comment and share" works perfectly because it is simple and effective. Small downside: we see it everywhere on social media. Stand out, be original while taking into account your DNA, your editorial line and the size of your community.
How? 'Or' What ? By involving your community!
Involving your audience in your contest will encourage engagement, and your entries will be more qualified.
Using a brand filter
Why does it work? Instagram filters are very trendy and used daily in stories. With the sharing of the story, with the filter, and the hashtag specific to the game, the brand has the right recipe for maximum visibility.
photo caption contest
The publication is not recent, but the concept has not aged a bit!
The Sudbury Wolves hockey team used this mechanism as part of a contest to try to win two tickets for the season opener.
Why does it work? Memes and humor are the language of social media. Organizing a photo caption contest is part of the user codes and arouses the interest of the audience.
And all this, in addition to engaging your audience, increasing interactions, strengthening your visibility, gaining subscribers… and generating more traffic on your website!
Tip 3: Update your content
Affected traffic sources: Organic, Direct, and Social.
Regular updates for quality content yes, but start with a few priorities:
Replace aging or obsolete information with up-to-date figures or news that is no longer news. Enrich with the addition of new media like videos, images and graphics to illustrate your content and make it more dynamic
Develop your articles that are too short to make your content more attractive and optimize your natural referencing
Identify and repair broken links on your website: these can significantly impact your credibility and your SEO strategy
Update the dates, especially in your titles: the impact is direct on the click rate
Remember that a website that is frequently updated represents a guarantee of quality and reliability by Google.
The little extra: republish your updated articles on your social media to create a new wave of sharing, gain more readers and generate redirects to your website.
Tip 4: Set up retargeting
Affected traffic sources: Paid and Social.
Do you remember this experience? You browse your favorite e-commerce site for a new pair of shoes. Then, you leave to visit Facebook and Instagram…. and you come across the ad for the specific product you viewed 5 minutes earlier. It's not magic, it's called retargeting.
This technique makes it possible to directly reach on social media or on other web pages, Internet users who have already visited your website, your mobile application and those who have interacted with you on your various social platforms.
During the visit, the visitor's data is recorded whether at the stage of the visit, the consultation of a product or an addition to the basket, thanks to a cookie placed by your retargeting partner.
This cookie gives access to information on the behavior of the visitor to know when he leaves your site to navigate elsewhere. This is how your retargeting partner can push personalized ads in the right place and at the right time that will redirect to your website.
After visiting its website, the clothing brand H&M redirects to its website via a retargeting campaign highlighting a carousel of personalized products based on the product sheets visited by the customer.
Tip 5: Participate in podcasts
Affected traffic source: Direct.
In transport, while cooking, in the car or on a lunch break, the podcast has become essential in our daily lives. So why participate and not necessarily create podcasts?
Simple reason: participating in programs as a guest will allow you to give credibility to your expertise. Thus, in addition to interesting a wider audience, you affirm the notoriety of your brand.
It is interesting to note that the listener will visit your website with a completely different approach:
He feels more familiar with your brand after listening to you
He pays more attention to your content because he knows your expertise
How do I participate in a podcast?
BE ACTIVE!
On social media, show interest in podcasters you've identified as relevant to your brand
Use your network, get information, ask questions on LinkedIn, among your colleagues, your friends
Register on podcast networking platforms to facilitate the process: Poddit or PodcastGuests are well-known platforms.
So, convinced?
Tip 6: Configure Social Media Sharing Plugin
Affected traffic source: Social.
An essential to boost your internet traffic.
Main sources of information and entertainment, social media have enormous potential for sharing! A user who finds your content relevant, useful, nice, or funny can share it instantly and very easily to all their contacts.
You enter the little world of Morgane who is connected to Marina and Hugo, who are themselves connected to the little worlds of dozens of other people!
Tip 7: Use the "click to tweet" share button
Affected traffic source: Social.
A more expert step in social sharing! The " Click to tweet " plugins allow you to be more precise about the distribution of content by allowing you to publish on Twitter a sentence present in the body of your article which redirects to the latter.
Note: pay attention to the choice of clickable quotes, they must not exceed the 140 characters imposed by Twitter, and make sure that they are powerful to encourage sharing!
Tip 8: Comment on articles from other blogs that deal with similar topics to yours
Affected traffic sources: Referrer and Organic.
This practice is two in one: in addition to contributing to traffic generation, comments strengthen your natural referencing !
Focus on some best practices:
Your comments should be relevant and support your expertise. We forget the negative comments and advertising that will harm your brand image
Did you know: like SEO on search engines, being positioned at the top of the list of comments will help you generate more clicks to your website
Check that you can insert links in your comment: essential to redirect traffic!
Tip 9: Add author boxes to your blog content
Affected traffic sources: Direct and Organic.
Why is this important? As you well know, Google looks above all for quality in the content of websites. To reinforce this objective, it has set up the EAT criteria :
E: Expertise
A: Authoritativeness
T: Trustworthiness
That is to say, you must position yourself as an expert in your content to be credible and recognized. Mentioning the author of an article with its resources is a sign of reliability in the eyes of Google.
More credibility = better reputation with Google = gain in positions = + traffic!
Tip 10: Optimize your site for Core Web Vitals
Affected traffic sources: Organic and Direct.
In a few words, the Core Web Vitals , defined by Google, set simple and uniform criteria to defend a standard of user experience on the web.
Announced in 2020, these metrics were added to Google's natural referencing algorithm in May 2021, which means that they are currently impacting the referencing of your website.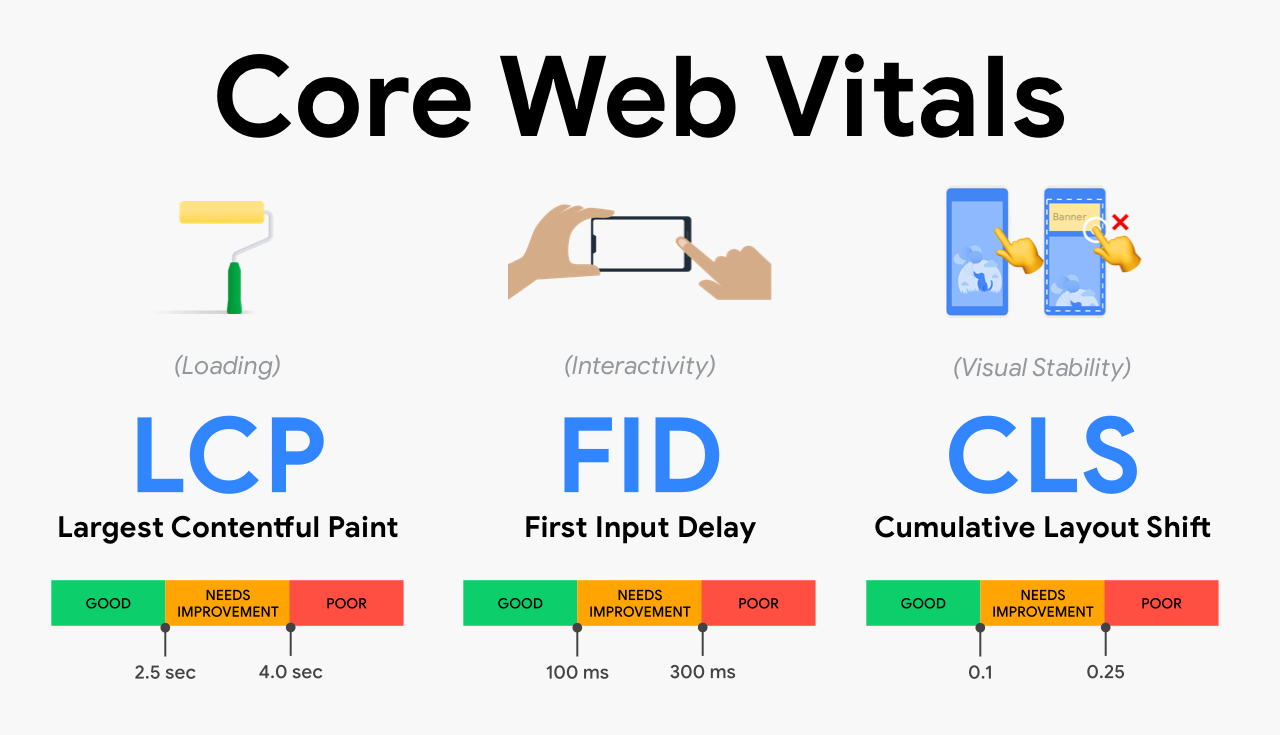 Core Web Vitals are based on three metrics:
The LCP (Largest Contentful Paint) = the loading time of the page by the Internet user.
Focus on best practices for a better user experience:
Remove all unnecessary third-party scripts
Adopt a better accommodation
Reduce CSS
FID (First Input Delay) = interactivity. Concretely, it measures the time it takes for the Internet user to interact with a page: for example, to click on an entry on the page, on a link in the navigation, or even to enter information in a field.
Focus on best practices for a better user experience:
Reduce JavaScript to facilitate interactions between users and the web page during browser loading
Remove unnecessary third-party scripts
Adopt a browser cache to enable faster loading of content
CLS (Cumulative Layout Shift) = the visual stability of the page during loading: does the content of my page move during loading?
Focus on best practices for a better user experience:
Apply the sizes that are predefined for all your media content (images, videos, GIFs) so that the browser knows exactly the place of each element on the page
Optimize font loading
Ensure a placeholder for advertisements
In addition to standing out from other content on the internet in the eyes of Google, improving Core Web Vitals key performance indicators is above all an additional standard in the user experience and the satisfaction of your visitors.
Tip 11: Maximize targeting options for your paid campaigns
Affected traffic source: Paid.
Personalization is one of the keys to the performance of a marketing campaign, hence the importance of targeting.
The little + is to combine several parameters to be more precise, without being restrictive and losing usable audience:
Combination of demographic and geographic data: we maintain the relevance of the target audience while covering the desired areas
Combination of interest-based and geographic audiences: this targeting can be very useful if you have physical points of sale, for example.
In order not to make your analysis of the combinations that work or not difficult, avoid superimposing too many targeting criteria: the trick is to find the right balance and the right combination for you!
Tip 12: Collaborate with influencers
Affected traffic sources: Direct and Social.
Influencers have quickly asserted their place and are now a media in their own right! Their engagement rate is very high, they have won the trust of their audience and generate a multitude of interactions: all good reasons to activate this lever.
Our advice : identify a handful of specialist micro-influencers in your sector of activity: their communities are close to yours, you will reach an audience that may be interested in your brand and you will support your credibility.
Your collaboration can be based on several activations:
Test and give feedback on your products or services
Produce content mentioning you
Create a video together in the form of questions/answers, a visit to your premises, or explanations of your expertise
Example of a successful long-term collaboration
Converse Canada collaborates very regularly with a Montreal influence @leajplf who is recognized by her community as being THE number 1 fan of the famous shoe brand: she knows the brand and its products very well and consumes them every day.
The brand is setting up various collaborations with the content creator community: in particular contests, and recently a treasure hunt!
The concept: Léa places 5 cards at different significant places for her in the city of Montreal to thank her community, 1 card = 1 pair of Converse shoes to be won!
Influencers are true ambassadors of your brand, building their loyalty is essential: create a lasting partnership!
Tip 13: Improve your semantic cocoon
Affected traffic source: Organic.
Simple and effective definition, the semantic cocoon is the optimization of the tree structure of your website thanks to the work on internal meshing and the editorial content by a semantic organization of the pages.
Focus on good practices:
Define the requests and classify them by major different themes (mother pages), then in subcategories (child pages), and subdivide as much as necessary. The different subcategories are sibling pages
Create internal links between mother, daughter and sister pages
Continue to optimize each page of content
Tip 14: Optimize metadata
Affected traffic source: Organic.
Very few characters but very important! This point is so essential for SEO that we wrote a complete article about it .
Focus on good practices to refresh your memory:
Above all, do not exceed 240 characters: be clear, concise and attractive!
Include your main keyword
Use action verbs
Write unique meta descriptions to ensure the best user experience
Optimizing for Voice SEO : Use Spoken Language
Tip 15: Maximize your local tools
Affected traffic sources: Direct and Organic.
16 letters, 3 words, 1 powerful local weapon: GOOGLE MY BUSINESS.
Why work this tool in depth? The answer is very simple: optimization of your local tools = + visits to your website = + visits to your sales points = + sales = + loyal customers (and the list can still be very long!)
One of the great advantages of Google My Business is the possibility of publishing content in different forms: offers, events, products, news… So many ways to keep your page regularly updated, it's rule #1 to boost your local SEO .
Use all the opportunities the tool gives you to make your page powerful:
Respond to customer reviews quickly, provide a solution if necessary and if the messages are negative, don't panic, we will guide you in your responses
Add photos: of your products, of your storefront to be easily recognized
Use Google My Business Advertising : To Rank High In Search Results!
Small +: synchronize your Google Ads and Google My Business accounts and activate the location extension.
Tip 16: Call on your internal ambassadors
Affected traffic sources: Social and Direct.
" You work or ? Oh, and how cool is that? » Your employees are the first to talk about your company around them: they are your first customers and true opinion leaders.
In addition to knowing your products and services perfectly, they are imbued with your values ​​and your corporate culture. Who better to promote your brand?
Tip 17: Be present in web directories
Affected traffic source: Referrer.
Gone are the days when we spent hours looking for a contact in the huge directory that always ended up gathering dust!
Today online directories are like gigantic libraries that list websites in different categories and subcategories. Real sources of traffic, this is an opportunity for your website to be attached to a powerful domain that has different backlink opportunities : enough to boost your natural referencing!
Focus on good practices:
Analyze the relevance of the directory. In addition to the most important directories, your added value is based on local directories: you show Google the relevance of your links and the legitimacy of your website in your sector of activity.
The little extra: being visible on thematic and local directories is an opportunity to stand out directly from your competitors and highlight your competitive advantages.
Fill in your company file with as much precision as possible: every detail is important, it's your digital showcase
Use the right keywords to be found more easily by a qualified audience
Tip 18: Optimize your structured data
Affected traffic source: Organic.
Invisible to users but essential to optimize the understanding of your content in the eyes of Google: this is structured data. This web coding technique adds additional, more precise and complementary information to your content that you provide to Google to improve your natural referencing.
Structured data makes it possible to feed what are called " rich snippets ", that is to say enriched displays.
Zoom on some examples of structured data:
For user reviews: in addition to the comment, specify ratings with stars, votes
For events: add dates and places
For restaurateurs: fill in the different types of delivery, payment methods, type of cuisine
For opening hours: specify exceptional hours according to seasonality
To enrich the content of a recipe: add calories, preparation and cooking time, additional ingredients, etc.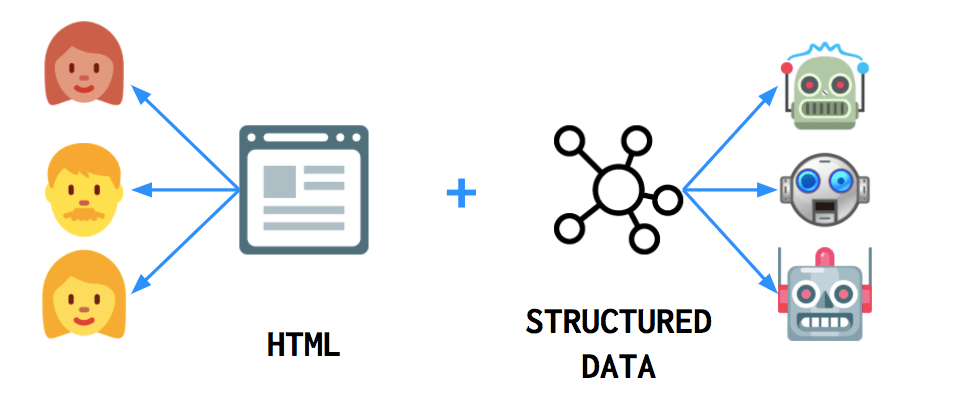 The little extra: Google Search Console helps you and raises your structured data issues.
Tip 19: Set up affiliation
Affected traffic source: Referrer.
Affiliation celebrates its 25th anniversary, the very first program was created by Jeff Bezoz, founder of the giant Amazon in the late 90s.
The principle ? Your business partners distribute your offers on your website and if an interaction is made via these links, they receive a commission.
These 3 affiliate program models are among the most common:
Cost per click (PPC): the affiliate is commissioned for all the clicks generated, whether or not the click leads to a sale or a lead
Cost per lead (PPL): the affiliate is commissioned for each lead generated, whether as part of an online form filling, a subscription to newsletters or a free trial
The one we recommend : cost per sale (PPV): the affiliate is commissioned for each sale generated. Generally, he receives a percentage of the sale made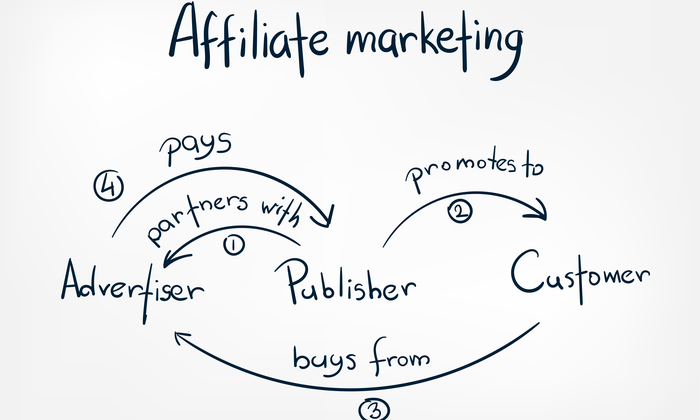 Tip 20: Stay up to date: Tik Tok is exploding
Affected traffic source: Social.
At first you didn't understand the craze "it's for young people" , "it's a fad, in 3 months we won't talk about it anymore! » then you too, you cracked. You and the 3 billion people who have downloaded Tik Tok over the past three years.
If you are wondering if you should integrate it into your social media strategy, start by reading the article where we tell you why and how to use Tik Tok for your business .
Now let's take the next step! Focus on the little tips that make the difference and make your content stand out:
Create creative and dynamic content, you can also use them on Instagram, in the "Real" format
Set up a jingle and musical background that is specific to your identity to be directly recognized by Internet users
Engage your community: exploit Tik Tok trends, create challenges with hashtags for more virality
Exploit the purchase tab which is present directly on the application
Use Tik Tok Ads . Several options are available to you:
Formats similar to Instagram stories in full screen mode where you can add redirects to your website
Native advertising: they also allow you to redirect to your site, but are less visible and appear either at the bottom of the videos or in the feed instead of a normal video
The ASUS brand has taken over the social network and created the #CreateWithAsus contest for the launch of its Vivobook S14 computer. The concept ? This challenge invited Internet users or "TikTokeurs" to reproduce a choreography or to create their own dance movements to personalized music specially created with the computer.
The result ? + 250 million views on the challenge videos, + 82,000 participants and a click rate of nearly 24%.
Intelligently multiply your communication channels, reach your audience differently, allow you to develop your notoriety and generate more traffic to your website!
Tip 21: Referencing on review sites
Affected traffic sources: Organic and Referrer.
Customer reviews are valuable data for the development of your business. But did you know that they also serve your natural referencing?
Today, the consumer attaches major importance to online reviews before buying on a website.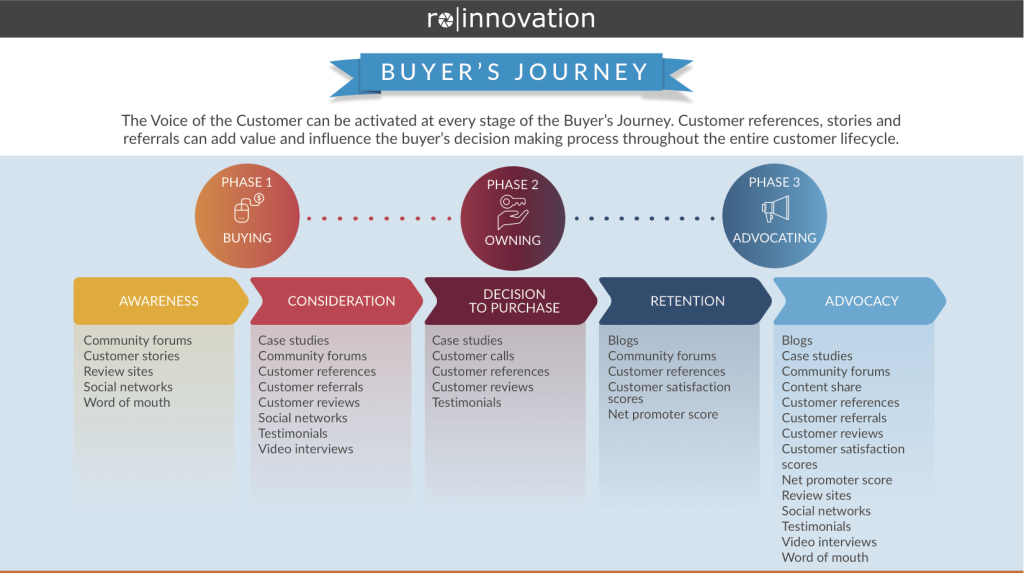 Referencing your site on a review directory is good, but with good practices, it's even better:
Choose review sites suited to your business
Respond to comments, whether positive by thanking them, or negative by offering them a solution or a contact to support them
Use the widgets offered to display your notes to visitors: they transmit information to Google and allow you to strengthen your credibility for the latter… and boost your SEO!
Tip 22: Share your content on forums
Affected traffic sources: Organic and Referrer.
Who has never searched for "red light car what to do" and found their answer in the forums?
The forums are mines of information for Internet users, especially for all questions relating to everyday life. Sharing your content on forums, taking part in discussions and providing qualitative answers can boost your natural referencing, gain visibility and notoriety: so many reasons not to neglect this last tip!
Focus on best practices to optimize your presence on the forums:
Put your website link in your profile signature. For each post or answer on a forum, you will have a backlink to your site
Comment on very old posts on the forums: given their age, they are better referenced by Google!
Limit yourself to thematic forums dealing with your expertise: in addition to generating traffic, it will be qualified
Be careful, to not be considered spam, your publications must be relevant, support your area of ​​expertise and provide a precise answer to the question.
End
If you liked this article, please subscribe to our reddit community to discuss it. You can also find us on Twitter and Facebook.