Hello,
In this tutorial, we are going to see how to install Windows 11 on an incompatible PC?
To install windows 11, Microsoft has implemented certain hardware requirements that leave many PCs – old and new – on the back burner. Among these requirements, your PC must have a compatible 64-bit processor, a TPM 2.0 security chip, or a UEFI motherboard with Secure Boot enabled.
Fortunately, to bypass all the hardware requirements, there is a program called Windows 11 Upgrade. Free and open source, this software allows you to install Windows 11 on a non-eligible PC. In other words, you can use this program to install Windows 11 on your PC without worrying about the hardware requirements imposed by Microsoft.
How does Windows 11 Upgrade work?
Windows 11 Upgrade has a minimalist interface. You will therefore have no trouble using it. However, as the program is in English, I will prefer to give you some indications so as not to do anything stupid. Here's how to do it.
1. First, download Windows 11 Upgrade from the GitHub platform. To do so, under the " Download " section , click on the " Download latest release (EN) " link .
2. Once downloaded, unzip the archive where you want it on your computer.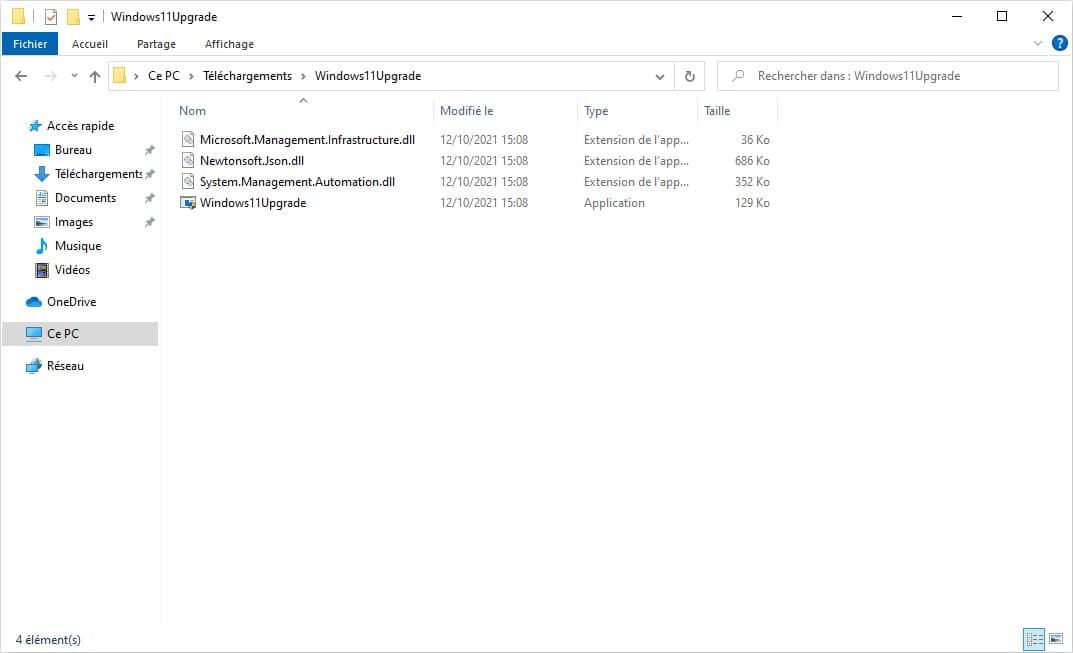 3. Then run the program by double-clicking on the Windows11Upgrade.exe file .
4. Once opened, the program will first ask you to select Windows 11 ISO image or download Windows 11 ISO image . If you already have the Windows 11 ISO image, click " Select Windows 11 ISO file " to select it.
On the other hand, if you have not yet downloaded the ISO for Windows 11, click on " Download Windows 11 ISO file ", then select your language in the window that appears.

5. Next, the program asks you to choose from 3 options: " Upgrade ", " Data only " and " Clean install ". The first option allows you to update your PC to Windows 11 while keeping your applications and data. The second option is to upgrade your PC to Windows 11 keeping only your data (and not apps). And finally, the last option allows you to perform a new installation of Windows 11 without keeping anything. In other words, all your data and apps will be deleted.
For example, if you want to update your PC to Windows 11 while keeping all your data and applications, select the first option namely " Upgrade ", then click on the " Install system " button .
Here is a translation of the different options:
Update : Performs an update to Windows 11 by backing up applications and data.
Data only : Upgrades to Windows 11, backing up data only (not applications).
Clean install : Performs a clean install of Windows 11.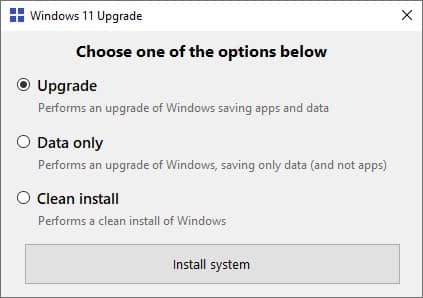 6. You just have to wait while installing Windows 11 . Do not touch anything until the configuration of Windows 11.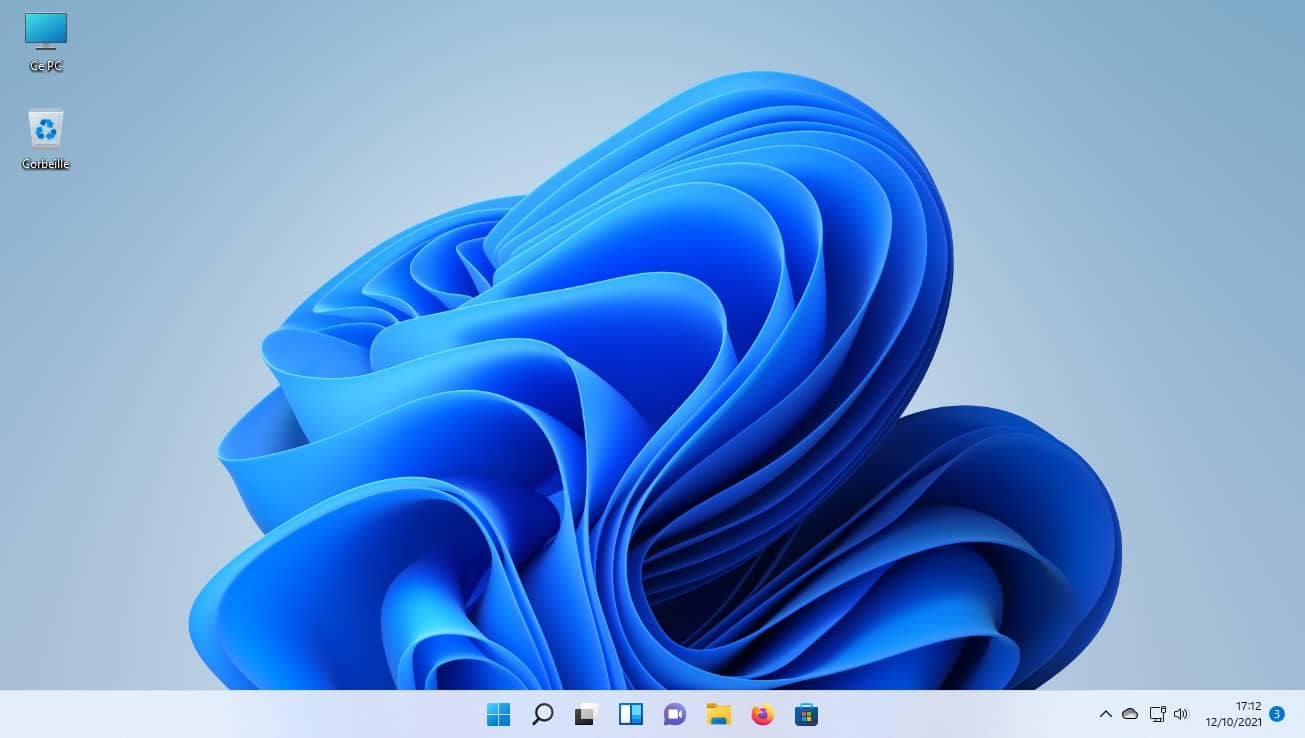 What you must remember
As you can see, Windows 11 upgrade is the perfect tool to easily install Windows 11 without worrying about your hardware. However, as Microsoft pointed out in a blog post, this is at your own risk. Your PC may have compatibility issues or, worse yet, stop receiving security updates.
If you liked this article, please subscribe to our reddit community to discuss it. You can also find us on Twitter and Facebook.