The coronavirus pandemic has had an undeniable impact on our work habits. While some companies have been forced to cease operations temporarily or permanently, others have preferred to telecommute their employees. Many of us fall into this last category. From there, many of us have developed adaptive qualities and the use of videoconferencing applications has exploded.
However, while these apps have certainly enabled the majority of us to stay in touch with our colleagues, superiors, loved ones and others, they have nevertheless proven to be incomplete in supporting a professional meeting. For example, to explain a project, defend a thesis, present an assignment, etc. The best way to share an idea, a concept and a project with others is actually to use a medium. Precisely, an application can be useful for all these cases: Room Cafe .
Room Cafe, a free service with unlimited access
Aside from its pleasant name, you should know that Room Cafe is a free online service that allows you to make video calls and exchange messages with your colleagues, friends and relatives . But that's not all. The real particularity of this service is that it also allows you to share whiteboards with your interlocutors .
To use Room Cafe, nothing could be simpler. First you need to register with your email address and name. Then, you will have direct access to the service which comes in a room with a very user-friendly interface with a central area showing your camera and those of your guests.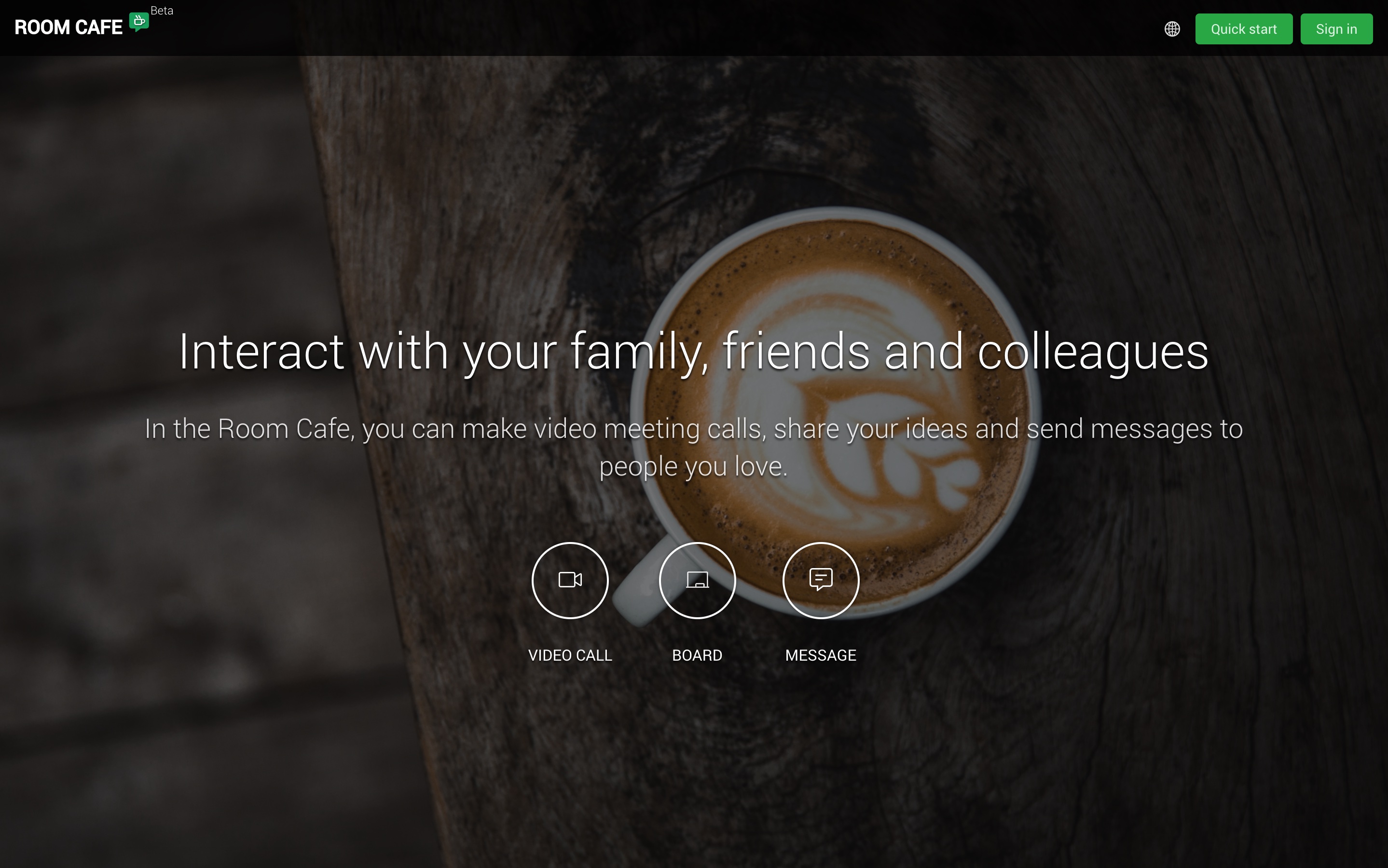 You will also have two panels around the central area, one of which will show you the options to invite people, show chat and share screen. The other panel will indicate tools for working on a whiteboard or a shared board. You will thus have at your disposal pencils, forms and you will also be able to enter texts.
With Room Cafe, your business meetings will become clearer. Especially since Room Cafe is accessible free of charge and at all times.
If you liked this article, please subscribe to our reddit community to discuss it. You can also find us on Twitter and Facebook.