Projects are multiplying in your head…
Do you want to get into entrepreneurship , but you don't have a budget? Is it possible to start with few means?
Yes, but it depends on your project. If it requires acquiring premises, or buying materials, you will have to think about financing. But in many other cases, it is possible today to start an independent activity, with 0 euros.
Be careful however, think all the same of the few administrative costs (a hundred euros) and the fact that you will not be able to pay yourself a salary immediately. Beyond these considerations, it is quite possible to create your small business project with 0 € .
What type of business to create with 0 euro budget?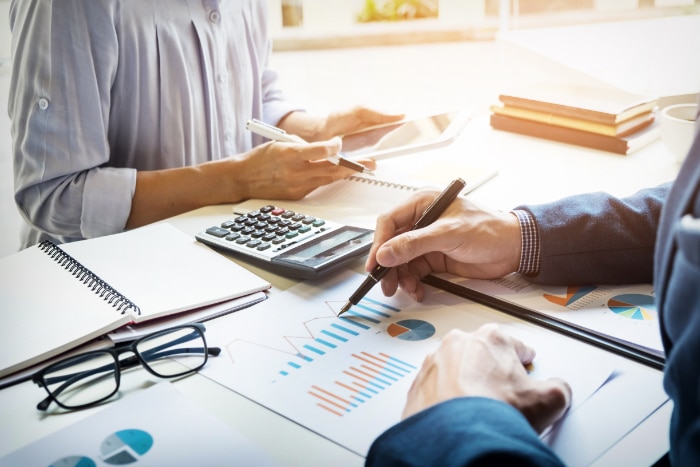 From a legal point of view, no type of company requires a mandatory minimum capital except for SA (public limited company) which imposes a minimum capital of €37,000. You can therefore create according to your choice and your needs either a SARL , an EURL, an SAS, a MICRO COMPANY or AUTO COMPANY.
The micro enterprise is part of the individual enterprises (EI or EIRL). It is a legal form chosen by a large number of business creators , because it is flexible and quite simple to set up. The EURL (Unipersonal Limited Liability Company) is a status equivalent to that of the SARL (limited liability company) but which can be created with a single person.
The SARL is often chosen when one wishes to share the investments related to the creation of a company, it also makes it possible to pay the manager of this one.
Then there is the self- employed status which is the easiest to start with. It does not require any investment and takes very little time to set up. It is one of the sole proprietorships. It allows you to be exempt from VAT. However, you must not exceed certain income thresholds:
For commercial activities, the amount is €85,800 excluding VAT.
For services or liberal activities, it is €34,400 excluding tax
Another advantage of this status is that you only pay charges on what you have earned. If nothing comes in during the first times, you have no charges to pay.
If you have earned less than €5,000 in the calendar year, you will be exempt from the business property tax (CFE)
You can also opt for the final deduction of your taxes (each time you declare an amount, a % is deducted for your income taxes).
Tips for starting a business with 0 euro budget
Starting a business with 0 euros may seem a bit complicated. There is always a small starting bet. However, we can try to approach it. Investing press gives you some advice:
Make a business plan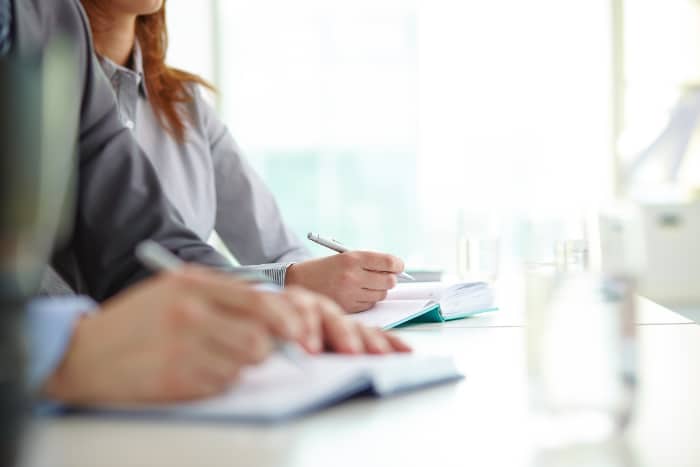 The business plan is the founding element of your project. It is a document that will allow you to clarify everything that will concern your project. It will be your action plan and will serve as a reference in building your business. The business plan includes:
A market study that will allow you to study and analyze your competition and your target.
You will make a provisional budget. If the first year, the figures are close to 0 euros, probably over time, you will need to develop a little more to provision sums.
You will also be asked for this document when you are looking for people to invest in your business. Whether banks or Internet users in the context of Crowdfunding .
Find out about possible help
If you are a job seeker, you can claim certain aid, subject to conditions, for the takeover or creation of a business. There is :
L'Arce: advance payment of unemployment benefits
L'Acre: partial exemption from social charges
Le Nacre: support for job seekers
Le Cape: create or take over a company by a project leader
You can also use business creation loans or financial aid of a tax nature such as the research tax credit, the Young Innovative Company (JEI) or University (JEU) credit.
Imagine crowdfunding
Since the early 2000s, there has also been a financing tool developed through internet platforms called crowdfunding. These platforms connect business creators and Internet users. The idea being that Internet users help to finance projects whatever their nature (artistic, industrial, entrepreneurial, etc.)
love money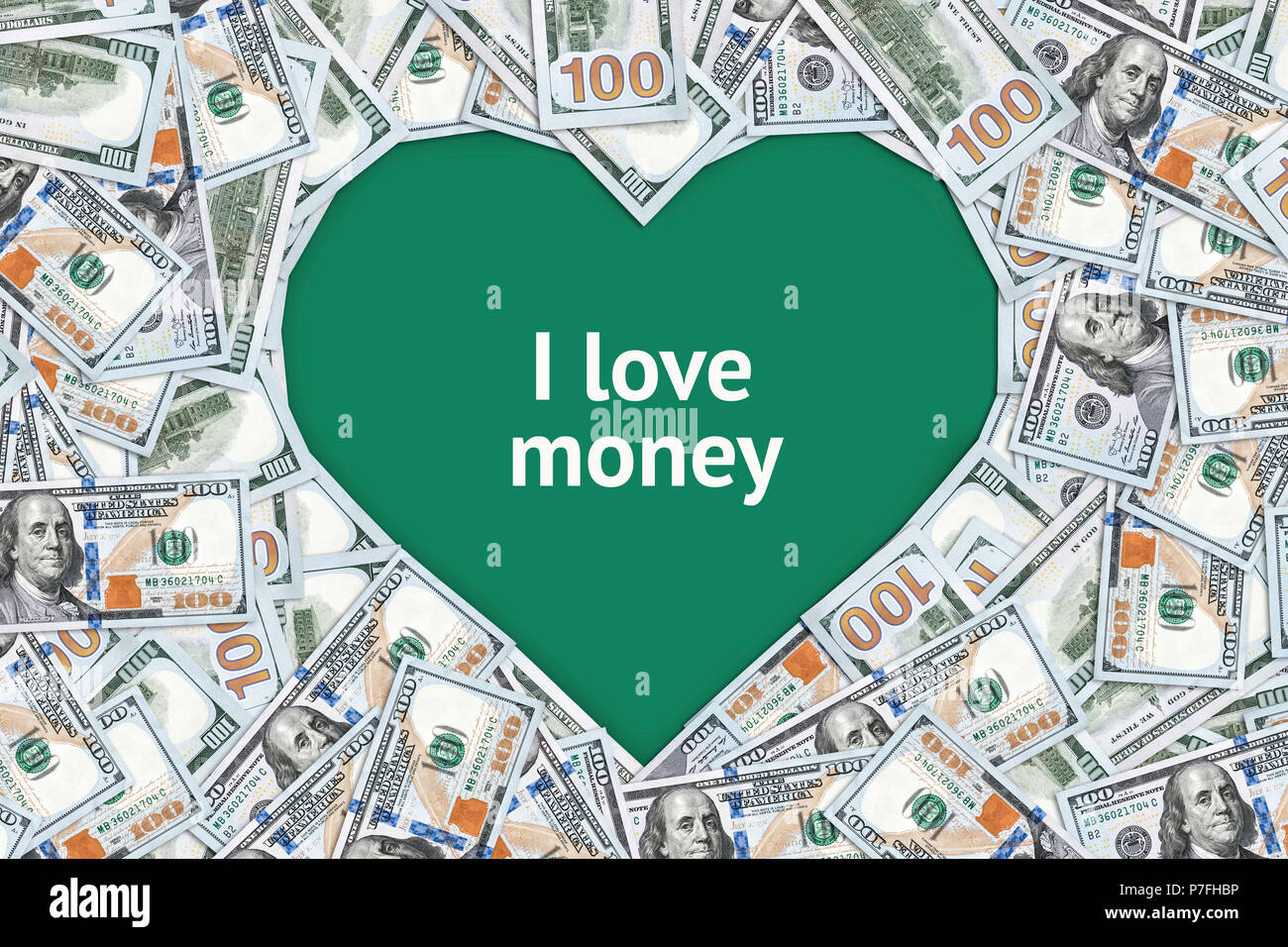 Your loved ones (family or friends) may wish to encourage you in your business. Ask them to help you get closer to 0 euros for the creation of your project. Be convincing !
Training
Starting a business takes skill. If you are lacking in certain areas… perhaps the administrative or the commercial part, do not hesitate to go on the Internet to follow training tutorials.
Mastering tools such as Word, Excel, PowerPoint , or software for creating e-commerce sites or websites will be of great help.
To get started in your creative business, it is good to have in mind different support solutions that "freelancers" can provide you with for a very reasonable budget. 
Grow your business for free
Once established, your business is going to need to grow. This may have a cost. Start channels that are not too fundraising like word of mouth and your network. Get started on social media. Creating a website is a necessity today.
To help you in this task, you can hire freelancers for a reasonable sum. They will be able to assist you in the implementation of your site and in its referencing. Indeed, a website that does not appear on the first pages of search engines will not be of great interest. The SEO part is therefore fundamental
Here are some tips for growing your network:
Join an online community through social networks such as LinkedIn , Facebook, Instagram. Choose the networks that best suit your needs and your target.
Join groups where you can join to meet like-minded people about the entrepreneurial world. In addition, joining these types of groups can also provide you with valuable information about your potential customers in the future. You can also make yourself known through them.
Develop a partnership with other companies
Put classified ads often free on the right corner, je me propos.com… There are some for all professions.
Many companies are looking for connections with people like you. All you have to do is reach out your hand. The most important thing is to find an agreement that coincides with your professional interests.
For example, you can get a sponsored blog post in exchange for helping your supplier promote their brand with your skills.
Attend events and conferences
Beyond the Internet, you can attend events related to your business to meet new people and expand your network. Maybe you will meet potential investors!
Prepare your business cards beforehand so you are ready to hand them out.
Solutions to create a business with zero euros
Keep your day job
Many people decide to quit their job when their first idea is born. It is particularly observed for people stuck in a job that does not really interest them. However, setting up a business can be a long and expensive process. At first, you may not be able to pay yourself a salary. If you add the stress of not closing your month-end to that of making a success of your project, you risk not keeping up.
The right attitude to adopt is therefore to develop your business while continuing to work in parallel.
This will help you weather the storm financially and provide a lifeline in case your business development doesn't go so well. Of course, you can always quit your job if all goes well, it's your choice.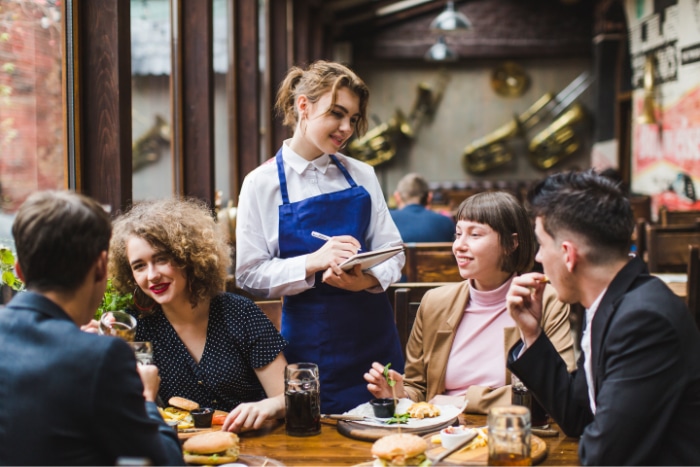 Favor a sector with little need for equipment
In the event that you have no money, you will not be able to invest in goods or equipment. Forget then the sale of products, unless you decide to create an e-commerce in dropshipping . There you will not need to buy stock and you can work from home. Dropshipping brings together 3 parties: the buyer, the seller (you) and the supplier. You act as an intermediary between the buyer and the supplier. You don't have to advance money or stock to manage.
You can also choose:
To become a Freelancer.
Depending on your skills, you can become a web editor, graphic designer, web designer , developer… everything related to the Internet is gaining momentum and opens up many professions.
Do personal service
Always related to your skills, there are traditional trades such as hairdressing or home aesthetics , but also childcare, animal care and walks. The old age market is developing very significantly and opens doors to service professions (shopping, small administrative work, etc.).
Become a consultant.
This field is particularly aimed at people trained and experienced in the chosen field (accounting, sports trainer , business creation, communication, etc.)
The profession of commercial agent awaits you
In real estate, for example, it is developing more and more via Internet platforms which provide the "marketing" part, leaving you the task of hunting down properties for sale to offer them to buyers.
Health-related activities
They are often linked to the need to obtain a diploma and also require little investment. Psychologist, life coach… You can consult at home or by videoconference .
Crafts and DIY
These are trades that can be implemented without too many resources. Some, however, like a painter or a plumber, will require a little investment in equipment.
When you start with 0 euros budget, it is better to be sure of your business model. Unless you have an unlimited financial reserve, there will come a time when the fridge will have to be filled. In this case, it is recommended to launch an activity that you can start alone , which stands out and brings real added value. Yes, it's not easy, but it's possible!
Recycle your personal equipment
Surely you have the necessary equipment to start your business . It is not mandatory to immediately buy a MacBook Pro, the latest smartphone or a new generation tablet.
Your current desktop computer as well as your one-year-old smartphone will be more than enough to:
Create your site
Call prospects
Send e-mails
Manage your social networks…
If you really need to buy equipment, look on Le Bon Coin or go to second-hand stores. Now is not the time to dip into your small savings.
Work from home
No need to immediately want a pretty illuminated sign in front of a room located in the most beautiful of neighborhoods. If possible, set up a professional corner in your living room, with a small desk and a few bunks for your papers to fulfill freelance assignments.
If you absolutely want to work outside, find out about coworking spaces . These are places that meet the needs of leaving home, of communicating, of training. You pool services and this can have a positive impact on your expenses. You can develop your network and exchange with other entrepreneurs to find solutions to some of your problems. You can also invest in a bar with Wi-Fi, they will only cost you the price of consumption. There is bound to be one near you.
Our tip
We never said it was easy to start a business with 0€ of capital. However, with a little mischief and recycling (very trendy!), you can launch the beginnings of your activity and reap your first profits. 3 steps are fundamental in the realization of your project: – Setting up your Business plan – Choosing the legal status best suited to your needs – Carrying out the administrative procedures to be able to embark on your new adventure. Once all this has been done, all you have to do is reinvest them in acquiring customers to then obtain state-of-the-art equipment, an adapted office and why not, the development of additional services.