Microsoft has integrated new emojis into Windows 11 . Now, more than 2,000 different emojis are available in the new operating system. This allows users to express themselves in more creative and fun ways. The new Windows 11 emoji panel also includes a new, more modern design that notably makes it easier to find the emoji you need . In this tutorial, we will see together how to access the emoji panel in Windows 11 . Follow the leader !
Express your emotions with Windows 11 emojis
Emojis are very popular today. They are used in various forms of communication to bring a touch of fun to our conversations or to express our emotions . We find them in particular on social networks such as Facebook, Twitter or Instagram, but also in certain e-mails or in our SMS.
Many still don't know it, but Microsoft has integrated a new emoji panel accessible to everyone in Windows 11 . Society has come to understand that emoticons have become part of our language and that few emotions and feelings can be perfectly expressed without them anymore. But if they have been added to our PCs, where can we find them?
Where to find emojis in Windows 11?
Method n°1: via the keyboard shortcut
To make it easier to access emojis in Windows 11, Microsoft has created a dedicated keyboard shortcut . All you have to do is press the Windows+ keys simultaneously on ;your keyboard.
Note that the Windows key is located between the CTRL and ALT keys, while the semicolon key is located next to the question mark key, on the same line as the X, C, V and B keys. With this key combination, the Windows 11 emoji panel will appear instantly.
Method 2: using the touch keyboard
You can also insert emojis into your texts using the touch keyboard available in Windows 11. To do this, I invite you to follow these few steps:
1. Right-click on the taskbar.
2. Select " Taskbar Settings ".
3. From Settings, turn on the switch next to Touch Keyboard .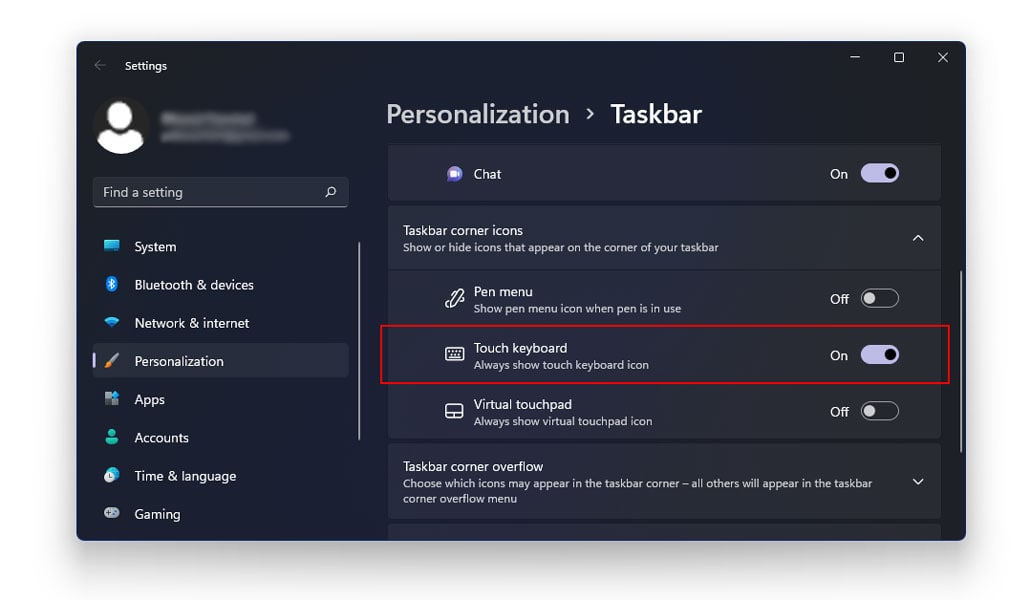 4. Finally, to open the touch keyboard, click on its icon located in the notification area (next to the clock).
5. All you have to do is click on the emoji of your choice to insert it into your text or message.
What's in the Windows 11 emoji panel?
The emoji panel is a floating window that you can move anywhere on your screen. It has 6 tabs: "Recently Used", "Emoji", "GIF", "Kaomoji", "Symbols" and "Clipboard History".
Recently used
As its name suggests, the "Recently used" tab allows you to find all the emojis, GIFs, kaomojis and symbols that you use regularly.
emojis
From the "Emoji" tab, you will find all the emojis offered in Windows 11. To facilitate your search, the emojis are classified by categories: "Emoticons and animals", "People", "Festivities and objects", "Food and plants ", "Travel and places" and "Symbols".
Moreover, you can also use the search bar by typing a keyword. For example, if you type the keyword "pig" in the search bar, you will get all the emojis related to the animal.
GIF
GIF stands for Graphics Interchange Format, a bitmap image format that was introduced by CompuServe in 1987 and has since spread widely across the web. From the "GIF" tab you will find a very large collection of animated GIFs that you can insert wherever you want.
Kaomoji
The kaomoji is a type of emoticon originating in Japan. It usually depicts a face with an exaggerated expression and is used to convey emotions in text communications. Windows 11 includes many kaomojis that allow you to express all kinds of emotions: happy, greetings, cute, sad, angry, surprised and speechless.
Symbols
From the "Symbols" tab, you will find punctuation marks, monetary, Latin, geometric and mathematical symbols, among others.
Clipboard history
Finally, from this tab, you will find a history of everything you have copied to the clipboard. However, note that the option is not enabled by default. To enable clipboard history, all you have to do is go to the tab and click "Enable".
How to insert emoji into text in Windows 11?
To insert an emoji in Windows 11 , you must first place your cursor in a text box. Emojis only work in texts. For example, you can insert an emoji in Word, on social networks, in an email or in an instant messaging service such as Skype or WhatsApp.
Once you have placed your cursor where you want to add an emoji , use one of the two methods explained above to bring up the Windows 11 emoji panel. Then, click on the emoji of your choice to add it. instantly add to your text or message. That's all !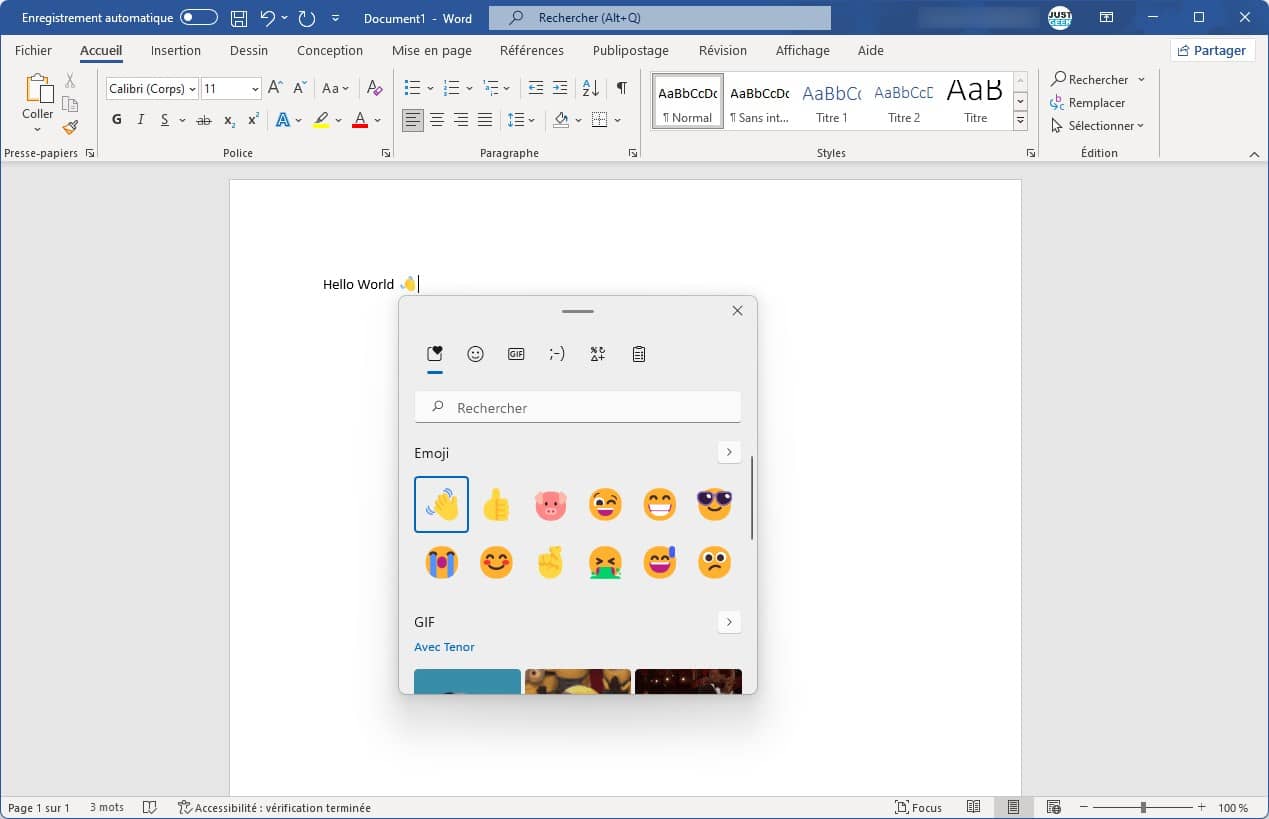 If you liked this article, please subscribe to our reddit community to discuss it. You can also find us on Twitter and Facebook.