To send a large PDF file more easily via email or a file sharing service, it is sometimes necessary to compress it. Compressing a PDF file simply reduces its size. There are online tools or free specialized software available to compress a PDF without losing quality. In this article, we will explore two different methods of reducing the size of a PDF (with and without software). Let's dive in!
Summary
How to Reduce PDF Size with PDF Reducer
How to Compress PDF Online with GorillaPDF
How to Reduce PDF Size with PDF Reducer
PDF Reducer is a convenient and user-friendly freeware that enables you to compress PDF files quickly. Not only is it practical, but it is also incredibly easy to use, thanks to its intuitive wizard that guides you through the entire process.
It's worth noting that PDF Reducer is developed by a team based near Aix-en-Provence, France. With this software, you can easily optimize the size of your PDF files.
However, the capabilities of PDF Reducer extend beyond PDF compression alone. In fact, it offers a feature that allows you to merge multiple PDFs into a single file. Additionally, you can utilize it to split PDFs, remove specific pages, rotate pages, reorganize pages, and even add or delete text within a PDF.
Furthermore, PDF Reducer provides the option to add watermarks to your PDFs if desired. This feature can be useful in preventing unauthorized use of your documents and allows you to apply recipient names or other identifying information.
Lastly, PDF Reducer includes a password protection option, enabling you to secure your PDF files.
To easily reduce the file size of a PDF using PDF Reducer, simply follow these few steps carefully:
1. Download PDF Reducer app from developer's official website. To do this, click on the " Download " button.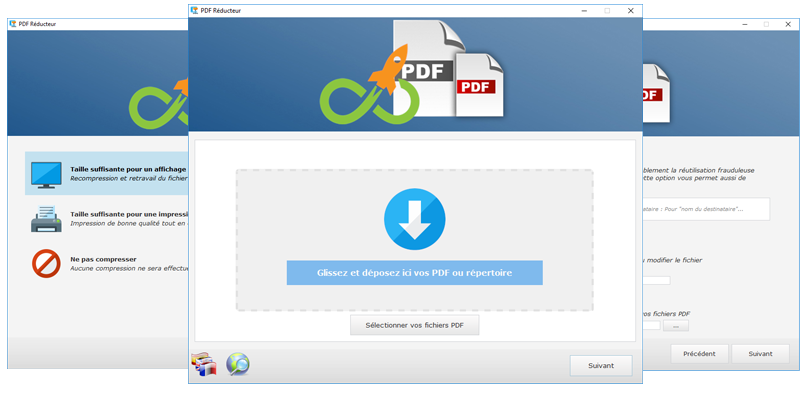 2. Then proceed to install the software.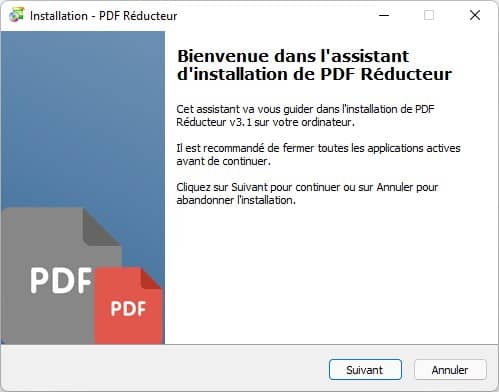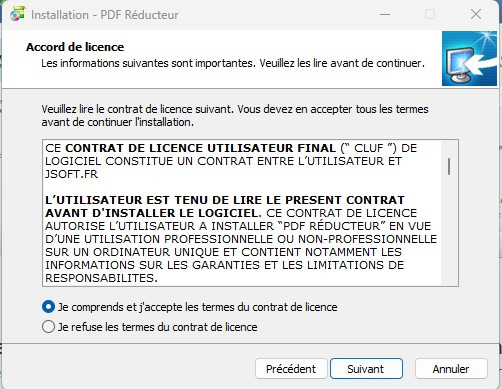 3. Run the software, then select your PDF file you want to compress. To do this, drag and drop your PDF file into the software interface or click on the " Select your PDF files " button.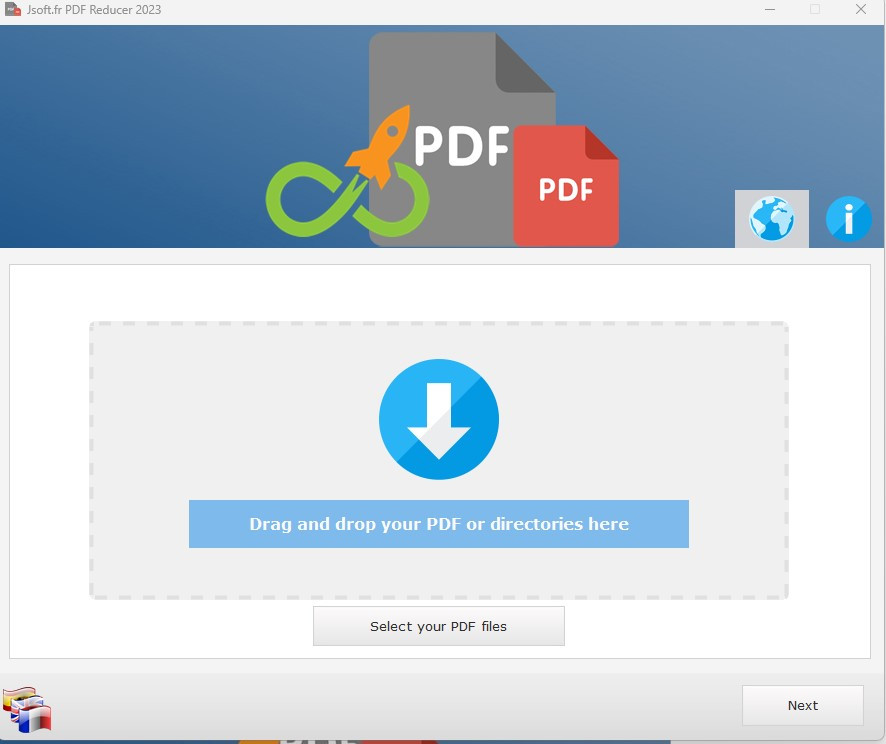 4. Once you have your PDF file to compress, click " Next ".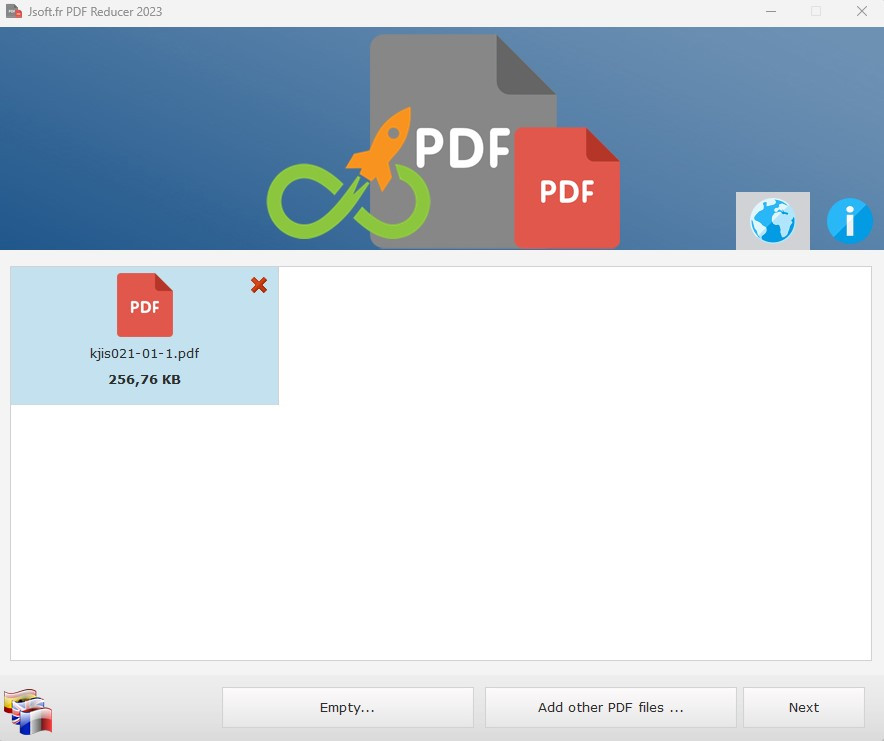 5. Now choose the level of compression you want, then click " Next ". PDF Reducer offers 3 types of compression: size sufficient for display (lowest PDF quality), size sufficient for printing (PDF quality of the printer), or custom (between minimum quality and maximum quality).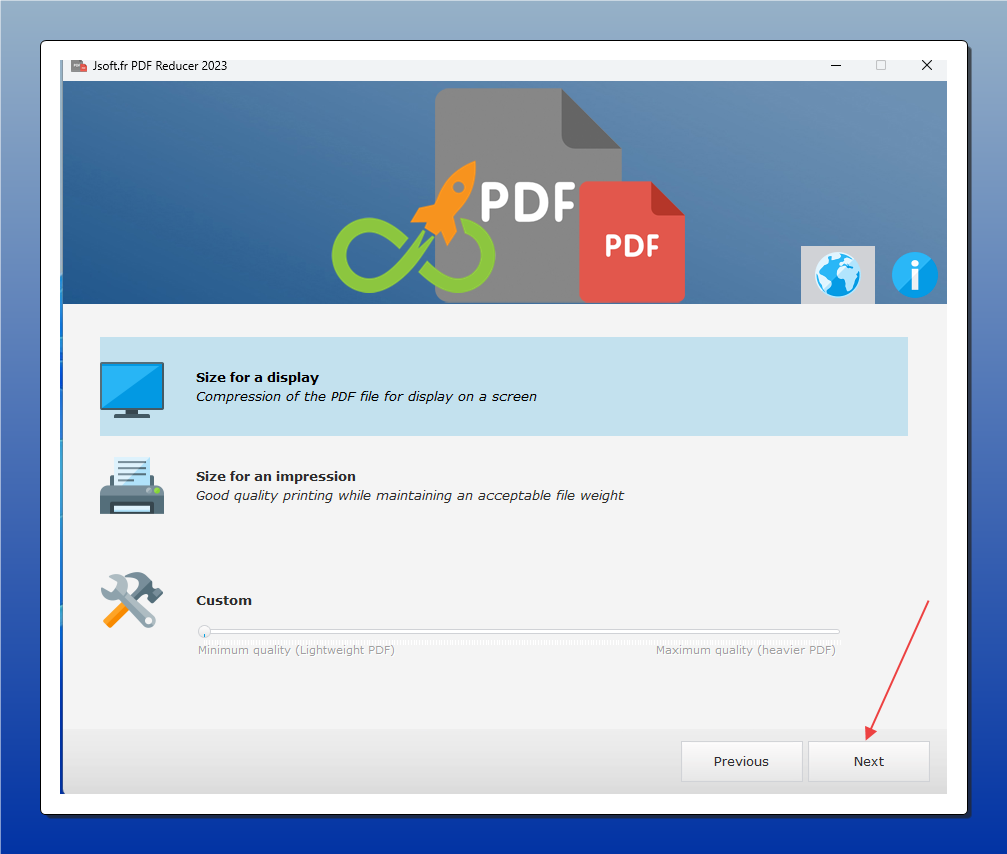 6. The PDF Reducer software then offers you various modification parameters. If you are not interested, click " Next ".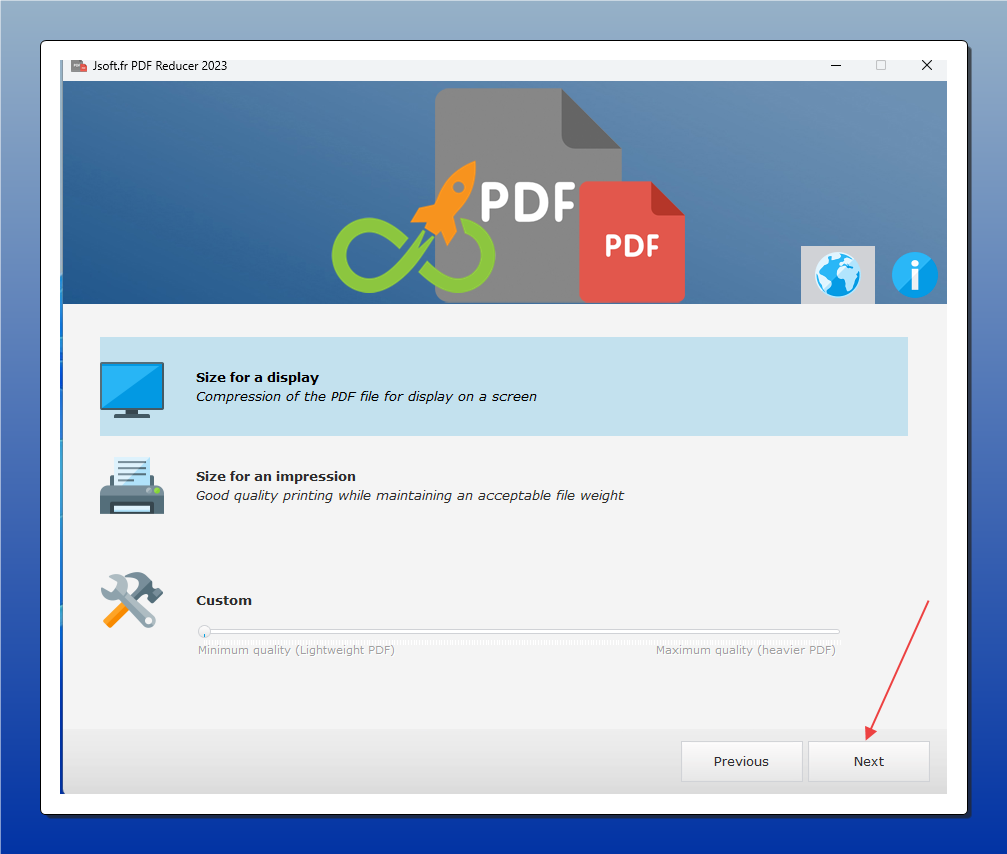 7. Now it asks you if you want to protect your PDF file with a password or if you want to digitally sign it. Again, if you are not interested, click " Next ".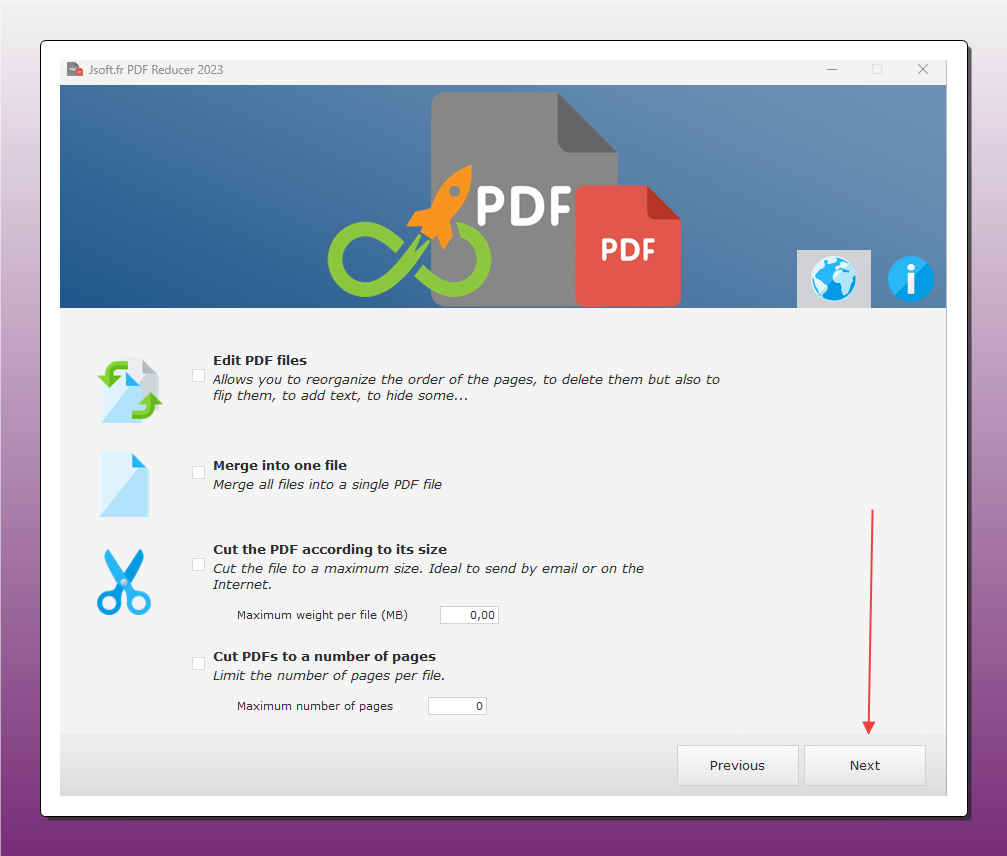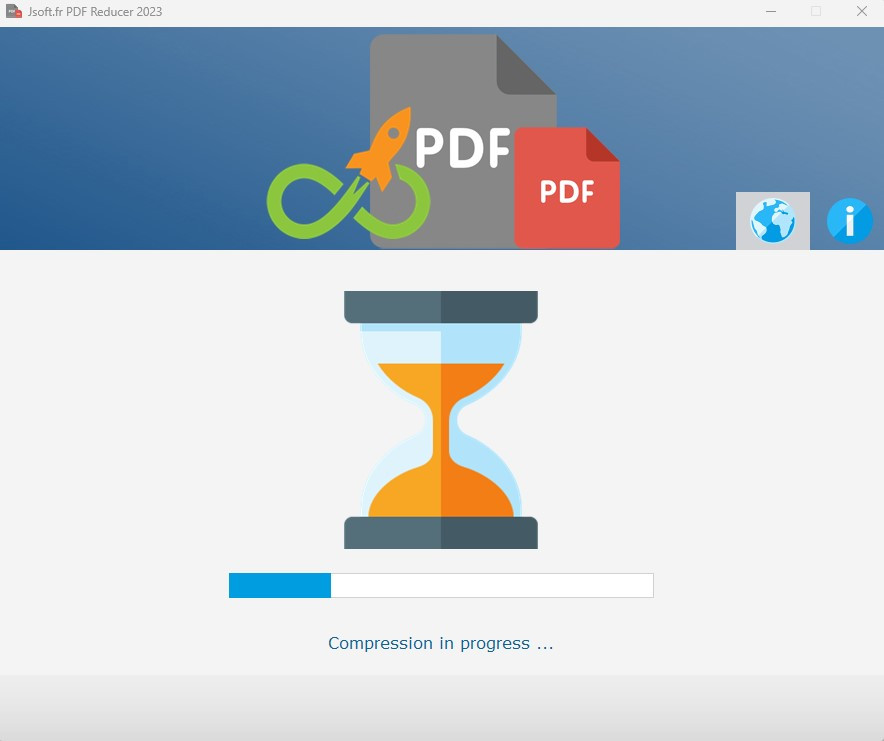 8. Wait for the compression process, then click the " Copy to Folder " button to save your compressed PDF file to your computer. As you can see below, my PDF file was reduced by 29% from 743.58 KB to 245.06 KB.
✅ You will understand, PDF Reducer is THE software you will need if you want to compress PDF files easily and quickly .
How to Compress PDF Online with GorillaPDF
To compress a PDF file for free, you also have the option to use an online tool like GorillaPDF. This online tool is completely free of charge and offers a simple and fast way to reduce the size of your PDF files.
One advantage of GorillaPDF over similar platforms is that it does not impose any compression limits on you. You can compress as many PDF files as you need, with the only restriction being that the file size should not exceed 50 MB. This limit is much less restrictive compared to other PDF compression tools.
Additionally, GorillaPDF provides you with four different types of compression options to choose from: low compression (high PDF quality), medium compression (standard PDF quality), high compression (PDF printer quality), and very high compression (highest PDF quality). This allows you to select the desired level of compression based on your specific requirements.
Now, let's proceed with the steps on how to compress a PDF online using GorillaPDF. Follow along as we guide you through the process!
1. Start by going to the PDF compressor site namely, GorillaPDF .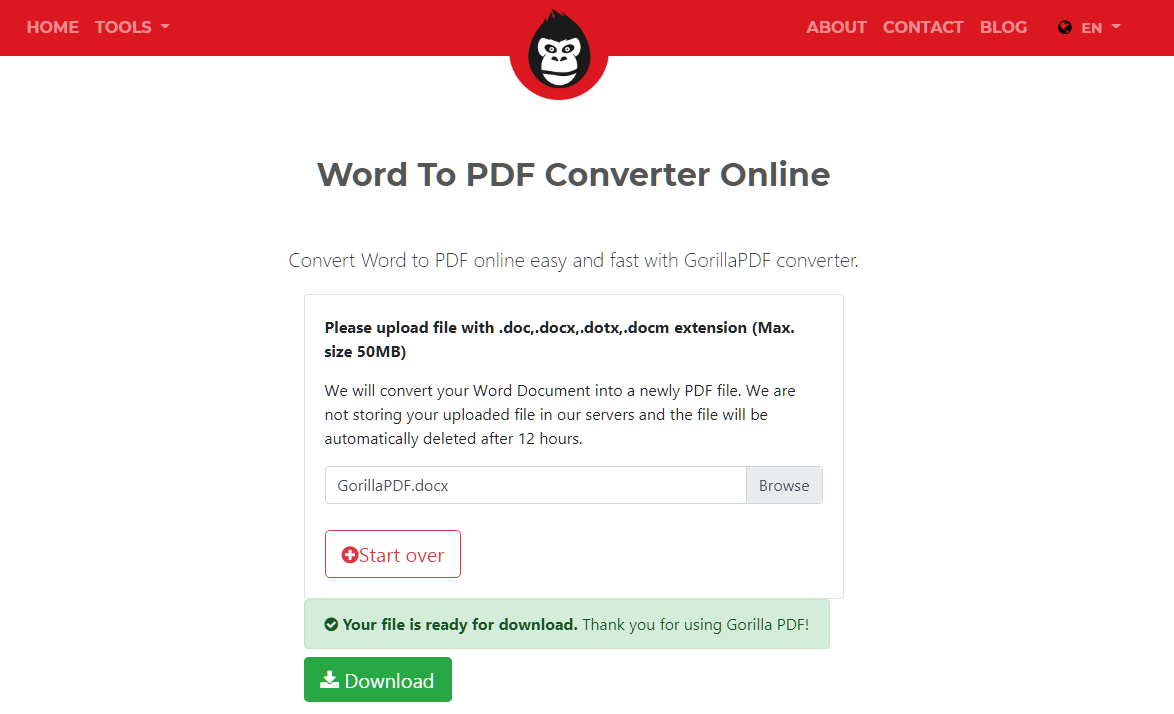 2. Select your PDF file, then choose the compression level: low, medium, high or very high.
3. Next, click on the " Compress " button to start the process of compressing your PDF file.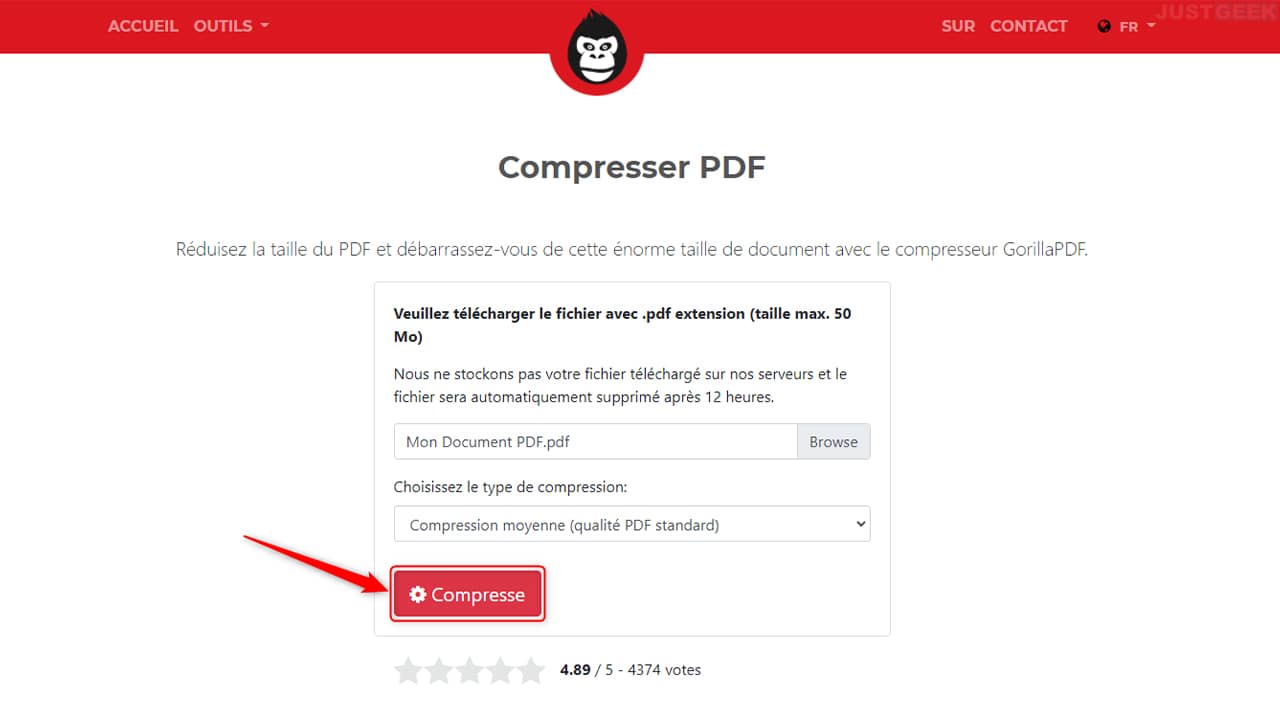 4. Finally, to download your compressed PDF file, click on the " Download PDF " button. In my example, I uploaded a PDF file with a size of 743.6 KB. And as you can see, my PDF file is now 88.88% smaller with a size of only 82.7 KB.
✅ That's it, you now know how to compress a PDF in order to reduce its size. Whether with the PDF Reducer software or with the GorillaPDF online tool, the result will be the same: your PDF file will weigh less on arrival.
Of course, if you have other similar tools, do not hesitate to share them in the comments.