Are there details or objects that bother you in your photos? Well, there are tools online to get rid of them without compromising image quality. In this sense, today I present to you PhotoRoom , a free online tool that allows you to remove elements from a photo . To learn more about PhotoRoom and how it works, I invite you to continue reading this article.
Easily remove unwanted elements from a photo
If you want to remove an object from a photo but have no knowledge of Photoshop or other photo editing software, PhotoRoom is a great alternative.
Practical, PhotoRoom is a completely free online tool that allows nothing more or less to erase unwanted objects and details from your photos. For example, you can use it to remove people or cars that have become embedded in your photos.
Its use is free and does not require any registration, download or installation of any program. Just visit the website and start editing your photo!
The tool acts like a magic eraser that automatically removes the object in question once you have selected it. Objects, texts, people or even watermarks, the element to be deleted purely and simply disappears from the photo without compromising the quality of the photo. You can count on PhotoRoom to support all image sizes, but also several image formats including JPG and PNG.
How to use PhotoRoom?
To remove an element from a photo with PhotoRoom, follow these few instructions:
1. Start by going to the PhotoRoom site .
2. From the homepage of the site, click on the " Start from Photo " button to select your photo to be edited. Note that the web application also supports drag and drop.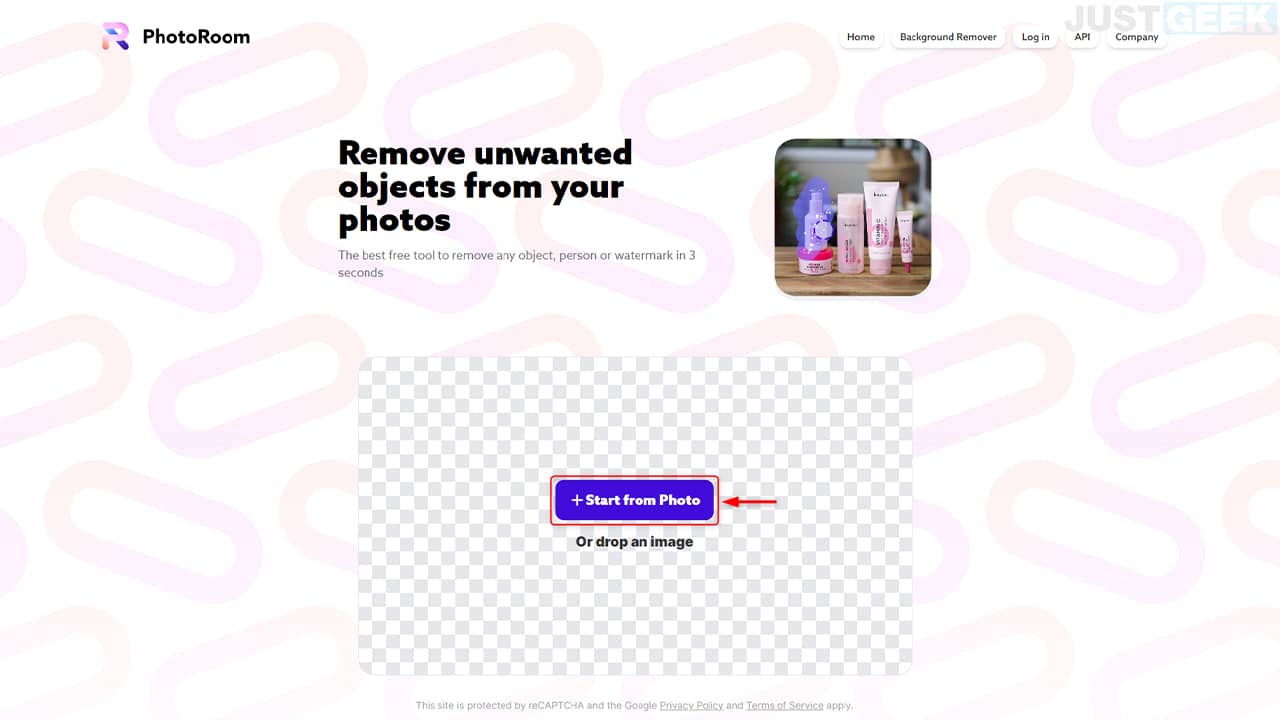 3. PhotoRoom then offers you to use its "magic brush" to select the elements or objects to remove from your photo. You can modify the size of the brush depending on the size of the elements to be removed.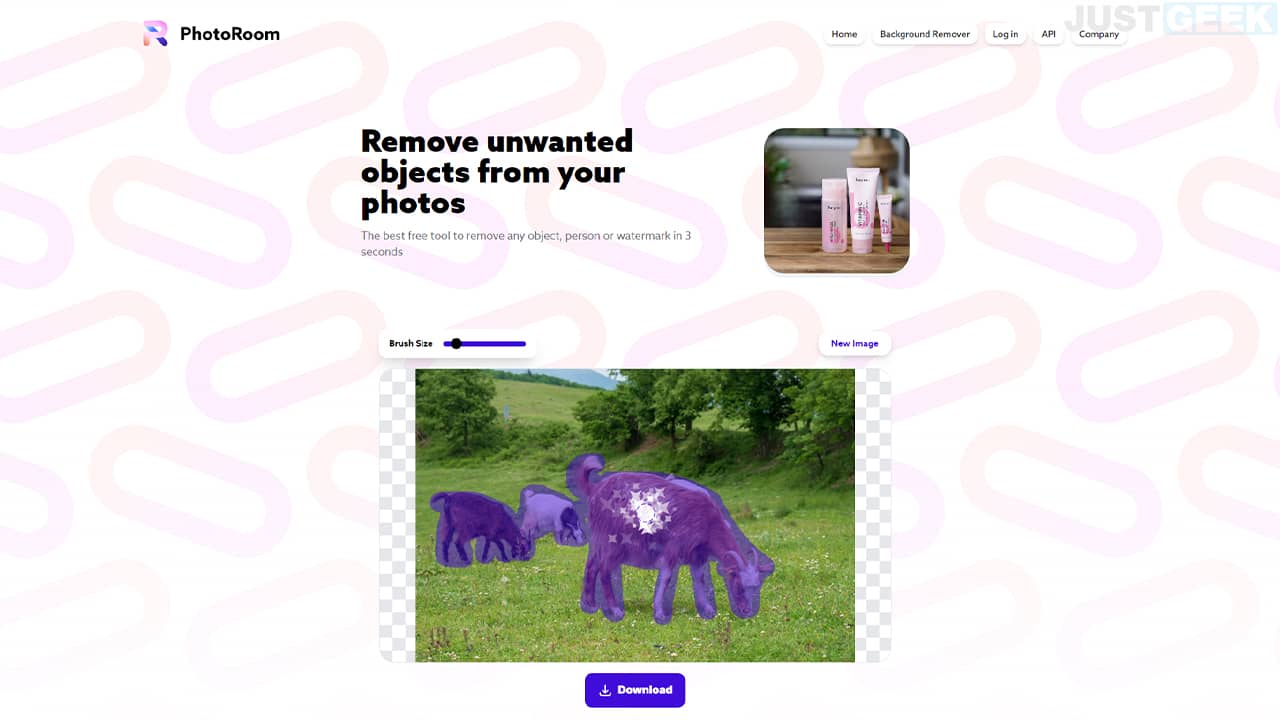 4. Finally, once you are done editing your photo, click the " Download " button to download your photo.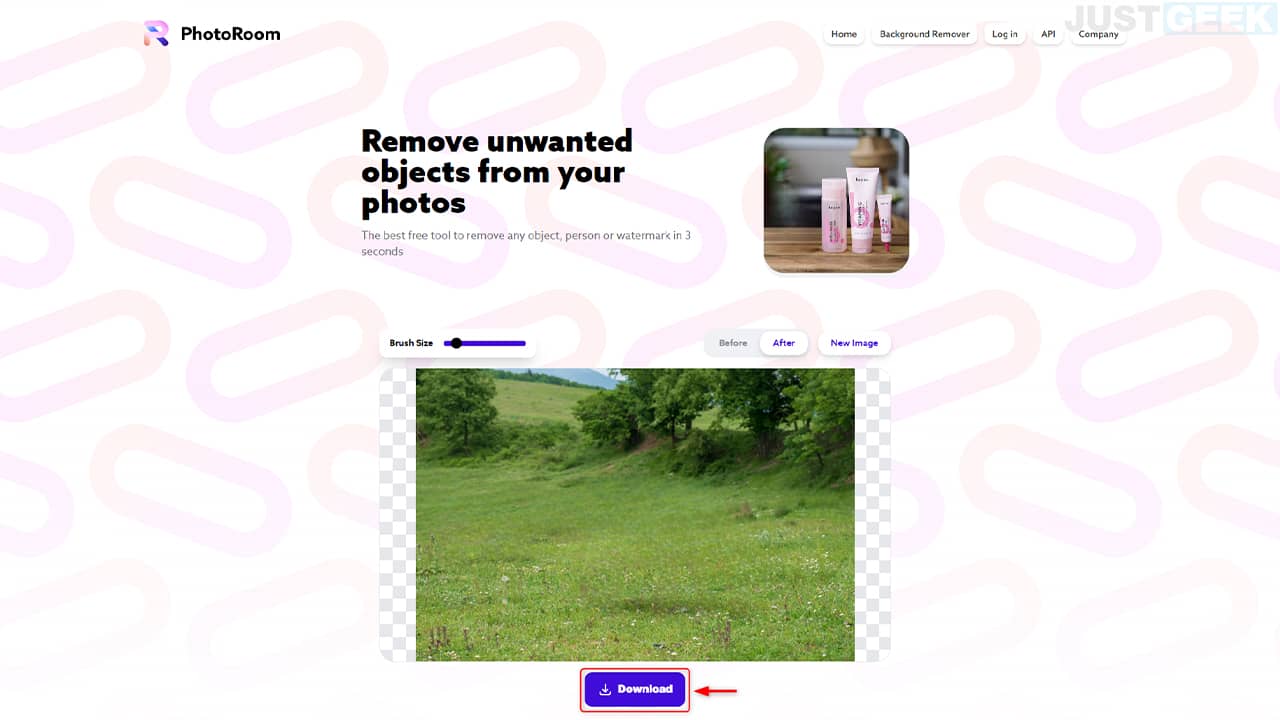 ✅ It's as simple as that!
It's free and not complicated!
As you will have understood, PhotoRoom is a tool that is both simple and quick to edit your photos. It will only take you a few seconds to take care of your images! PhotoRoom also has the added benefit of being free. You do not need to register and log in to its site to edit your photos. And for those who prefer to work from their smartphone or tablet, the tool is also available as an app that you can download from the App Store and Google Play .
Finally, note that this is not the only tool in this area. We have already introduced you to Magic Eraser , Hama  and Cleanup.Pictures . Therefore, if you are not satisfied with PhotoRoom's AI, you can try with another online tool.