You came here because you want to know how to enable the calendar, appointments, and meetings feature of Microsoft Teams. I'll show you  how to activate the calendar and other tools and applications that will make Microsoft Teams a valuable tool in your organization.
De nos jours, l'outil de collaboration Microsoft Teams  a gagné en popularité en raison de la facilité qu'il représente pour connecter des équipes de travail dans un seul outil, du fait qu'il permet la communication entre tous les membres de l'équipe de travail, se connecte avec des personnes et des groupes d'autres domaines de l'entreprise ou même avec des personnes extérieures à l'organisation (prospects, fournisseurs ou clients).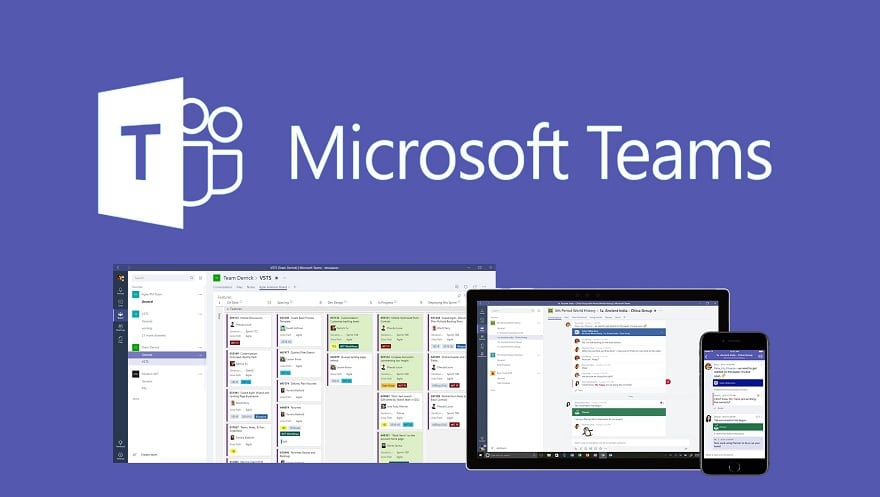 Microsoft Teams has the ability to communicate and manage people, files, resources, meetings and in some cases calls to mobiles (cell lines) or landlines (depends on the capabilities in each country) through direct or group chats, calls, video calls and conferences. It is a multi-platform system, compatible with Microsoft Windows, Android and iPhone and accessible through applications that are available on each platform or through a web app that perfectly emulates almost all the capabilities of the desktop application without the need to install software on the computer.
Why can't I create appointments or meetings in Microsoft Teams?

One of the functions that is NOT available for free in Microsoft Teams is the Calendar function , a space where you can create scheduled appointments, meetings or conferences even with people outside the company.
The reason for this is that Teams Calendar relies heavily on the scheduling and messaging features of Microsoft Outlook. Even if Outlook (Exchange) is not your corporate email system, the user must have an Outlook service enabled for the Teams calendar to be available.
If you don't have a Microsoft 365 license that includes email services, don't worry, keep reading, I have a solution for you.
What is the Microsoft Teams Calendar functionality for?
This calendar behaves in a similar way to traditional calendar tools (such as Outlook), from there you can reserve time and resources for activities or meetings and invite other people to participate in them. 
When you invite other people, the app generates a link that is sent via email as a date. The  link  will direct attendees to a virtual room where once the meeting has started, they can participate with audio only, video sharing, giving presentations or training, sharing a PowerPoint presentation, or the actions on the presenter's screen.
The best thing is that the attendees (guests) to a Microsoft Teams meeting DO NOT NEED TO INSTALL THE APPLICATION to access the meeting, they can do everything directly from the internet browser.
Who has access to the Microsoft Teams Calendar feature?
By default, the feature is turned on for Microsoft 365 accounts that include email services, i.e. Microsoft 365 Business Basic, Microsoft 365 Business Standard, Microsoft 365 E1,  Microsoft 365 E3, and  Microsoft 365 E5.  
If you do not have a corporate Microsoft 365 account, you can create a trial account through the official  Microsoft 365 Plans page , you do not need to purchase a domain or credit card for this. If you need help with this step, you can  hire our technical support service for Microsoft 365 (formerly Office 365) .
For those who already have a Microsoft 365 account, but do not have mail services, you can also choose to use a Microsoft Teams Exploratory license, this is a trial use license that allows you to access almost all Microsoft applications. 365 for free for 6 months (during the covid-19 pandemic, it may vary by decision of Microsoft).
What does a Microsoft Teams Exploratory trial license include?
In each Microsoft 365 administration center ("Tenant"), 100 units of  Microsoft Teams Exploratory* have been arranged  that will allow each user to access: 
Office mobile apps for Microsoft 365
Microsoft Search
Yammer Enterprises
Exchange Online (Plan 1)
Microsoft Planner
Microsoft Staff Hub
Microsoft Stream for Microsoft 365 E1
Microsoft Teams
Office apps for the web
Power Apps for Microsoft 365
SharePoint Online (Plan 1)
sway
To-Do (Plan 1)
Whiteboard (Plan 1)
Ces applications complèteront l'expérience Microsoft Teams en la rendant plus pratique pour tout le monde. Il convient de noter que vous n'avez pas besoin de migrer votre service de messagerie (MX) vers Microsoft 365 pour profiter des fonctionnalités de Microsoft Teams. Vous pouvez continuer à utiliser le service de messagerie avec votre opérateur actuel.
How to enable Microsoft Teams calendar, appointments and meetings?
Il s'agit d'un travail pour l'administrateur système de votre organisation Si vous ne disposez pas du personnel approprié pour cette tâche, vous pouvez demander un service d'assistance en entamant une conversation en cliquant sur le bouton suivant
In order to activate the Microsoft Teams calendar, it is necessary to verify that the users of the organization have access to a Microsoft 365 license that includes the Outlook service, failing that, to a trial license (Microsoft Teams Exploratory). Before users can license a trial service, that capability needs to be activated in the tenant (organization).
follow this step by step
Access the Administration Console> Settings> Organization settings> Applications and services that are owned by the user> We check where it says: Allow users to install test services and applications .
In the administration console > Users > Active Users, you must assign the Microsoft 365 license that includes access to Outlook or the " Microsoft Teams Exploratory " license to each of the users who want to use the service. 
Once the license is assigned, proceed to authenticate to the  Microsoft Office website , using the credentials of the user to whom you assigned the license.
When you're inside the Office portal with the user's account, go to the Outlook app and sign in.
important step
When entering Outlook for the first time, it is necessary to establish the language and the time zone in which the user is located . After assigning the preferred language and time zone, the system will guide you to the Outlook web inbox. This will make the Outlook application active for the user.
You can go back to the app portal, use the app launch menu located on the top left (the little boxes). Then click Microsoft 365. Wait 5-10 minutes for the changes to take effect.
Ready!
Once this time has elapsed, the user will be able to access Microsoft Teams and will have access to all functions, including the Calendar . 
Remember to sign in with the new user in the Microsoft Teams desktop and web apps.
We hope this article has helped you to solve the question on How to enable Microsoft Teams calendar, appointments and meetings ? either from your account or from your company and allows you to establish greater collaboration and better communication within your organization.
* Microsoft peut modifier le nom, la licence ou les conditions du produit après la rédaction de cet article.