Notice to graphic designers and amateur designers! Today I present to you Aggie , a great online tool to draw with your friends . It's easy to use and has many features that make it fun and productive to use. You can create drawings together , collaborate on projects, or just have fun doodling with your friends. And best of all, Aggie is free!
Aggie, a free online platform to draw with your friends or colleagues
Aggie is a web application developed by Magma Studio. Thanks to it, you can draw with several people and in real time on a single canvas . So you can use it to make drawings, illustrations or even simple sketches in virtual collaboration mode.
All you need to use Aggie is a web browser and an internet connection. However, note that the developer recommends using Google Chrome, and installing the Stylus Pressure extension for stylus support. Then, no matter where you are, you and your collaborators can all draw together on the same canvas, but above all at the same time.
What's more, no registration is necessary to take advantage of Aggie and its functionalities, unless you want to access the advantages of the "drawing manager". In any case, this tool offers many practical features!
How to draw with others on Aggie.io?
Aggie has been designed for both beginners and experienced users. All you have to do is go to Aggie's site and click on "Start Drawing".
You will then be directed to an interface that resembles the classic drawing tools. On the program: a blank canvas, a series of menus, a color palette, layers, not to mention the various drawing tools. Drawing tools include brush, pencil, paint bucket, shapes, and more.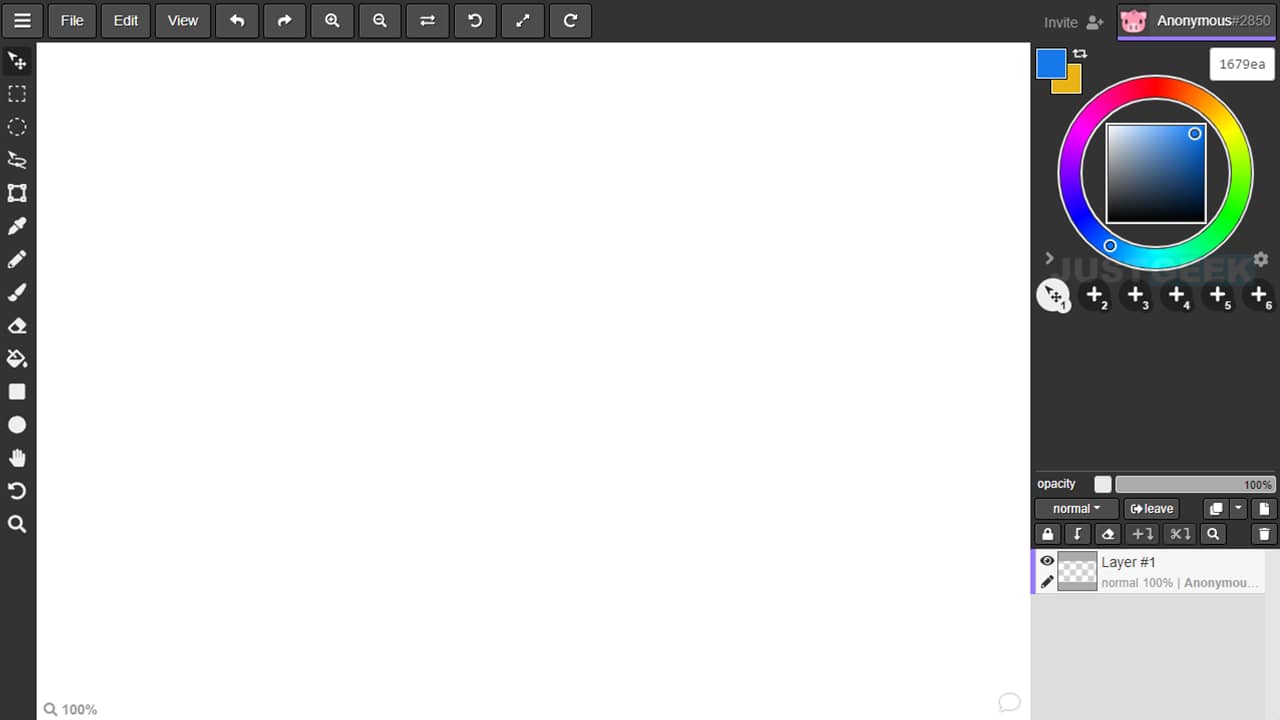 Then, if you want to draw several people on the same canvas, just click on "Prompt" at the top right of the interface to copy the instance link. You will then only have to share it with your friends or colleagues with whom you want to draw live.
To draw, it's everyone's turn, so you have to double-click on the canvas to take control. This is also valid for your employees. Then, once your artwork is complete, go to the "File" menu, then click "Share as PNG" to share the image. You can also download the latter in PNG, JPEG format or as a layer to resume your drawing later.
What you must remember
Whether for work or just for fun, Aggie allows you to create beautiful drawings with your friends or colleagues. It's an even more practical solution, because you can use it for free to create various works and illustrations live with other people! All the tools and features offered by Aggie are free, you don't even need to register on the site to download your collaborative creations! If you are interested in the application, you know what you have to do.
If you liked this article, please subscribe to our reddit community to discuss it. You can also find us on Twitter and Facebook.