Looking for a way to enlarge an image without losing quality ? If so, today we present to you AI PNG Enlarger , a free software available on Windows that specializes in enlarging images. Thanks to it, you can enlarge images while maintaining their quality. To learn all about this software and how it works, we invite you to read the rest of this article.
Enlarge a JPG or PNG image without losing quality with AI PNG Enlarger
There are many ways to enlarge an image, but most of them result in a loss of quality. This is because when you enlarge an image, you are essentially enlarging the pixels, which makes the image blurrier. However, there is now a free software that allows you to enlarge images without losing quality – AI PNG Enlarger.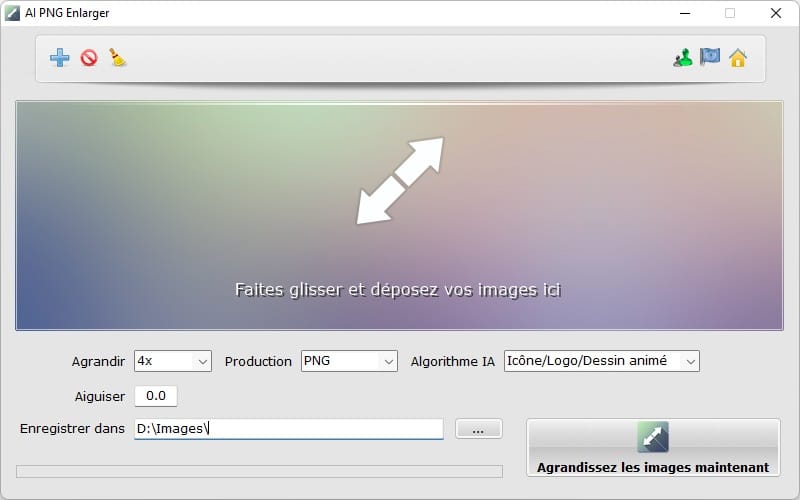 AI PNG Enlarger is a simple, yet effective software that enlarges images while preserving their original quality . It does this by using artificial intelligence (AI) to identify and preserve important features of an image as it is enlarged. This means that no matter how much you enlarge an image using AI PNG Enlarger, it will always be crisp and clear.
One of the best things about AI PNG Enlarger is that it's free to download and use. What's more, the software interface is available in several languages, including French. So you won't have any trouble using it.
AI PNG Enlarger has 2 different image enlargement algorithms. One is optimized for designs such as icons, logos, cartoons and animations; the other is optimized for photos. You can easily change the algorithm depending on the type of image you want to enlarge.
Besides, note that AI PNG Enlarger supports PNG and JPG formats , and allows you to enlarge images from 4x to 16x their original size. Moreover, the AI ​​PNG Enlarger software works entirely locally . Therefore, no image is transferred to a remote server. So you don't have to worry about the privacy of your data.
How to enlarge an image without losing quality?
The operation of the AI ​​PNG Enlarger software is relatively simple. To enlarge an image , follow these steps:
1. Start by downloading AI PNG Enlarger from the developer's official website. To do this, click on the " Download Now " button.
2. Then open the software, then drag and drop your images to enlarge into the software interface.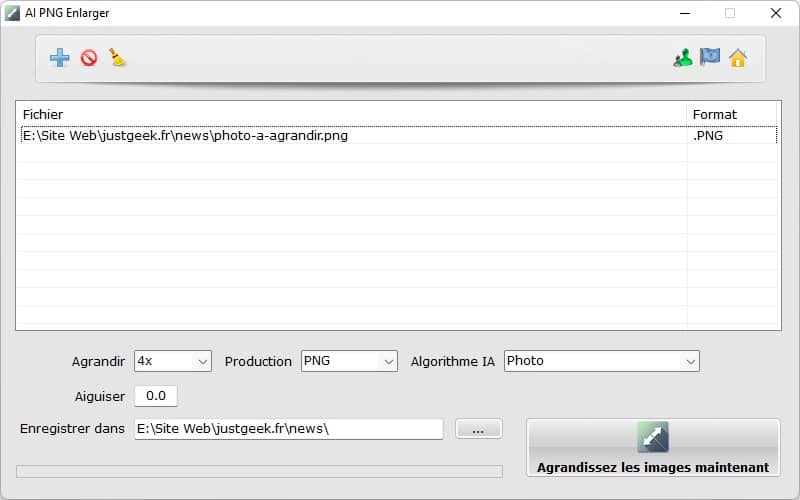 3. After that, you can adjust the various settings available: magnification level (x4 or x16), output format (JPG or PNG), algorithm and saving folder.
4.  Finally, click on the " Enlarge images now " button to start the image enlargement process. In just a few seconds, your images/photos will be enlarged and ready to view. They will be in the directory that you have previously defined.
What you must remember
AI PNG Enlarger is a free software that enlarges digital images without losing quality. It's a great program for making large prints of your photos, or for creating high resolution versions of low resolution images. And if ever this software does not give you complete satisfaction, we invite you to discover the best online tools to enlarge an image online easily and for free.
If you liked this article, please subscribe to our reddit community to discuss it. You can also find us on Twitter and Facebook.