Are you looking for a screen capture software that is both complete and free ? Look no further, I have what you need! Today I present to you Flameshot , a free and open source cross-platform tool to take screenshots in a few clicks and annotate them as you see fit. To learn more about it, I invite you to read the rest of this article.
More than just screen capture software
Most operating systems such as Windows, macOS or Linux offer a screenshot tool. However, it cannot be said that the features they incorporate are very numerous.
Indeed, you will only be able to take a screenshot of the entire screen, a region of the screen or a specific window. If you want to edit or annotate your screenshot, you will have no choice but to go through third-party software. Therefore, it is better to turn from the start to a screen capture software that is both complete and easy to learn.
On the blog, I have already introduced you to ShareX , Ksnip , Screenpresso or Lightshot . But today, I decided to share with you Flameshot which in my opinion is really worth the detour.
Flameshot features
Flameshot is a powerful free and open source screen capture software . It is a cross-platform tool that is available on Windows, macOS, and Linux.
Flameshot offers a fully customizable interface. In particular, you can choose the color of the interface, adjust its opacity, choose the buttons of your choice, configure keyboard shortcuts or even configure the way images are saved.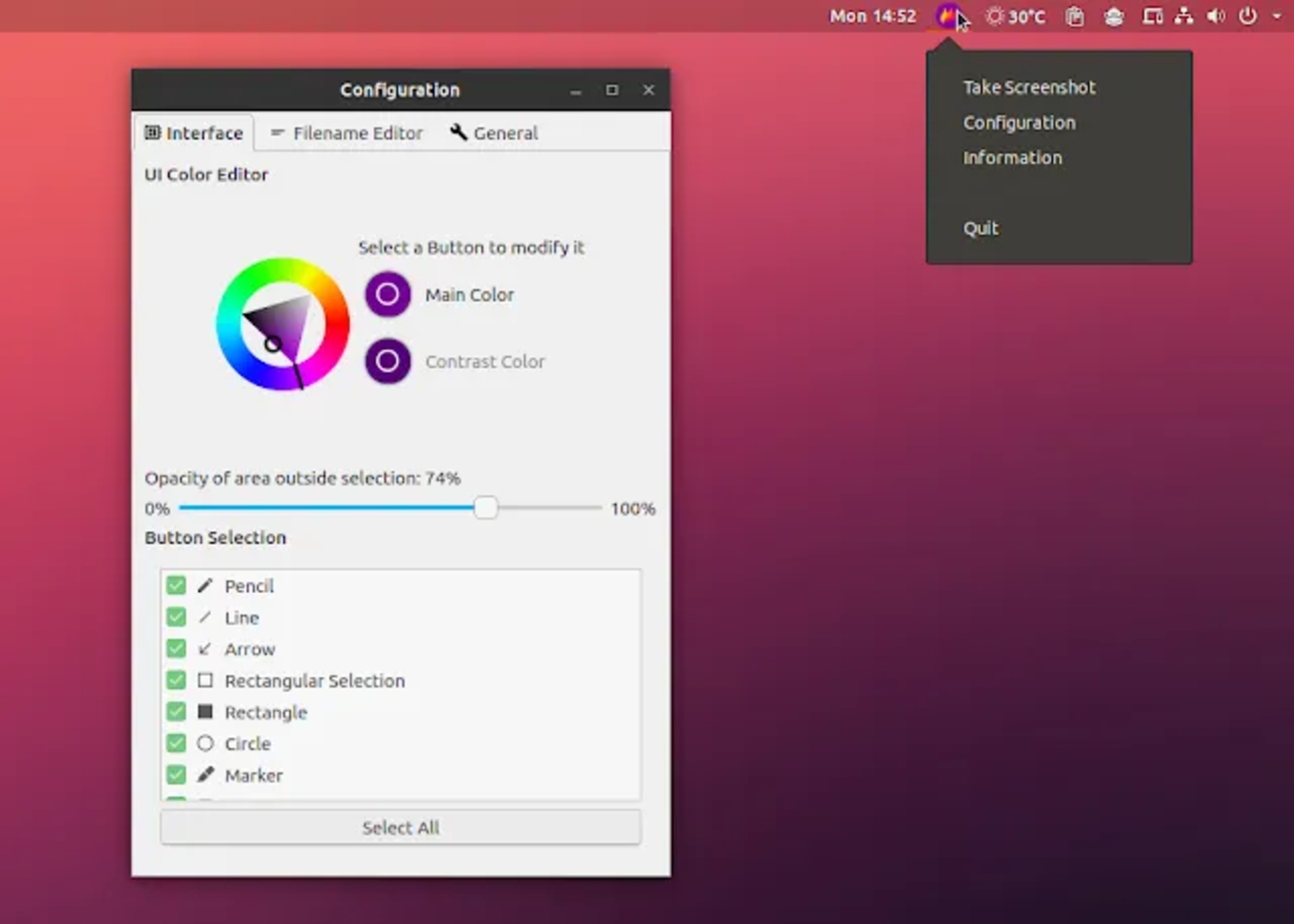 Thanks to Flameshot, you can take beautiful screenshots of your desktop, a specific window or a selected area. But that's not all ! It also includes annotation and editing tools that allow you to add text, shapes (arrows, circles, squares, etc.), blur or pixelate an area, highlight, or yet to draw freehand.
Once your screenshot is done, you can save it in different formats such as JPG, PNG or PDF. You can also easily share your screenshots with anyone using Flameshot's advanced sharing features. The tool allows you to host your screenshots directly in the Cloud or on Imgur with just one click. Then all you have to do is share the URL with the people you want.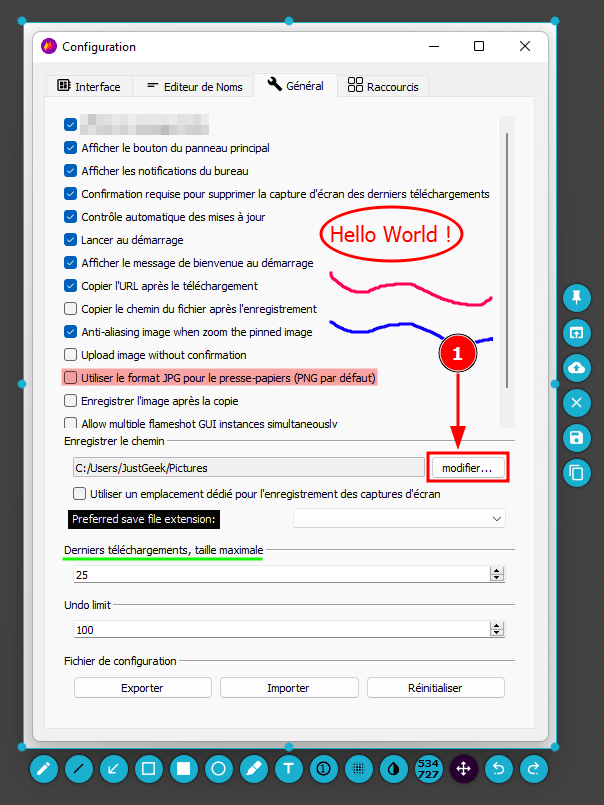 What you must remember
Flameshot is screen capture software that you can use to take screenshots, annotate them, and share them however you like. It supports different formats and provides multiple tools to edit your screenshots with just a few clicks.
If you liked this article, please subscribe to our reddit community to discuss it. You can also find us on Twitter and Facebook.