There are many different password managers out there, but not all of them are completely free and open source. For this reason, I decided to share Passky with you today , a new completely free and open source password manager. To learn more about Passky and how it works, I invite you to continue reading this article.
Summary
What is a password manager?
Passky, a modern and free password manager
How to use Passky?
What you must remember
What is a password manager?
A password manager is software that helps you manage your passwords. You can create different passwords for different websites, and the password manager will keep track of them for you. This can be useful because you don't have to remember multiple passwords and if one is compromised, the others are still safe.
There are a number of free, open-source password managers out there. Some of the most popular include KeePass and Bitwarden . These programs let you create strong, hard-to-guess passwords, and they make it easy to access your accounts without having to remember multiple usernames and passwords.
If you're looking for a way to improve your online security, consider using a password manager. They are easy to use and can help protect your information from hackers.
Passky, a modern and free password manager
Passky is a free and open source password manager that is both powerful and easy to use. It is available in French as an application for Windows, macOS, Linux and Android, but also as an extension for Chrome, Firefox, Edge and Opera web browsers.
This password manager helps you keep all your passwords safe : e-commerce sites, applications, social networks, games, etc. With Passky, you can create, manage and store up to 1000 passwords for free in a secure and encrypted database.
Besides, Passky has a built-in random password generator to create strong passwords. It also has a well-designed user interface that makes managing your passwords easy. What's more, you even have the choice of the theme of the application: Dark, Dracula, Blue, Gray and Light.
Finally, note that if you are currently using another password manager, you have the option to import your passwords. Passky supports importing passwords from the following services: Bitwarden, KeePass, NordPass, 1Password, Keeper, Lastpass, and Dashlane.
How to use Passky?
1. At first, download the Passky application from the developer's official website, then proceed to install it.
2. Then run Passky, then start by creating an account (free). To do this, click on the " Sign up " button.
3. Select a European server, then choose a user name, an email address and a password, then accept the terms of service and click on " Sign up ".
Note that the password you choose at this stage is very important. It will be used to access all of your passwords stored in Passky. Therefore, make sure that it is particularly complicated and at the same time easy for you to remember.
4. You are then told that your account has been successfully created. Click on " OK ".
5. Now login using your credentials which you just created.
6. You are now on the Passky interface. The first thing you can do is change the default program language . To do this, click on " Settings ", then click on the drop-down menu under " Language " and select " your language " . Note that you can also take the opportunity to change the theme of the program if you wish.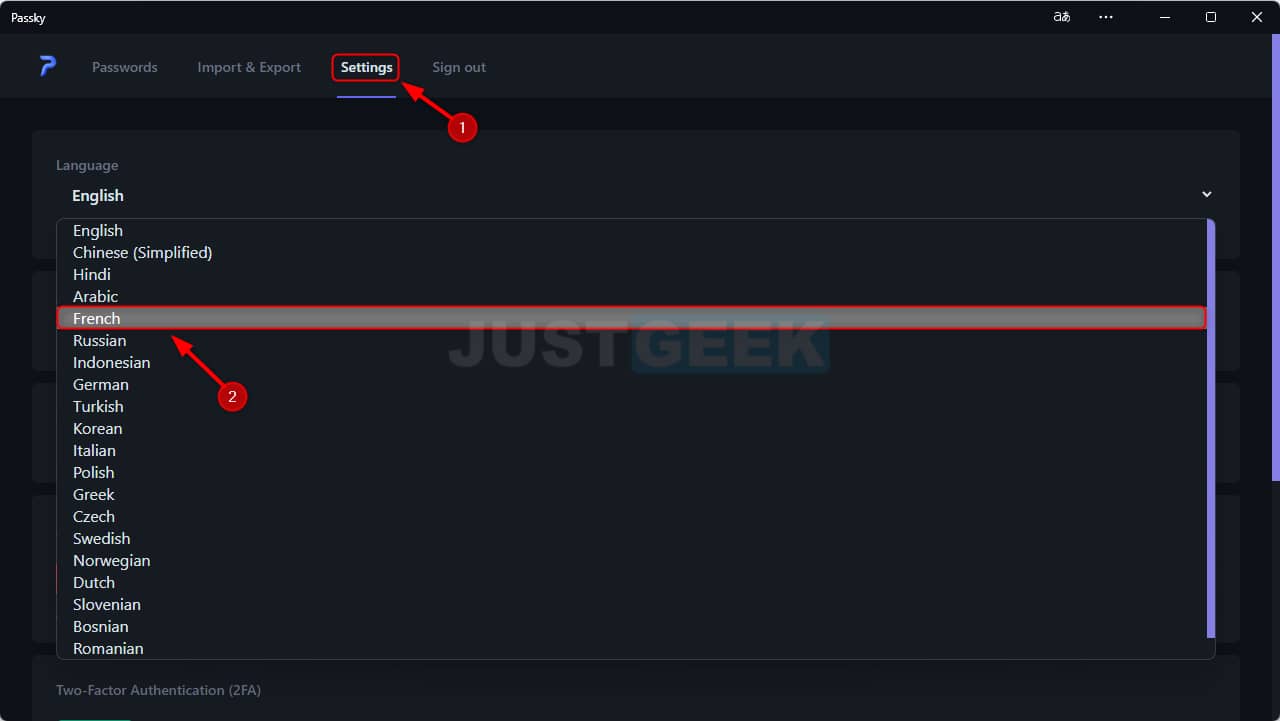 7. Now, if you used another password manager before, know that you have the possibility to import your passwords from the " Import and export " tab.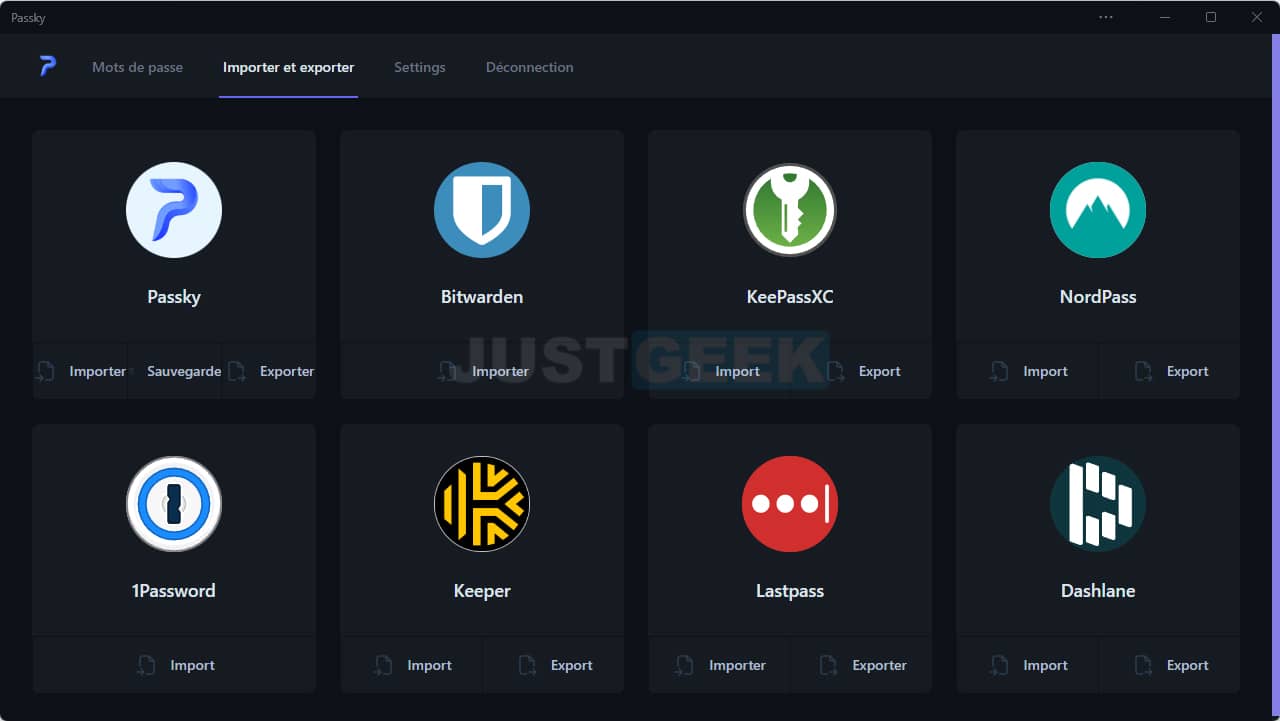 8. To add a password to your database, click on the " Add password " button located at the top right.
9. Fill in the different fields: website, username or email address and password. Then click " Add " to include this account in your password database.
10. Subsequently, if you need to identify yourself on a website, click on the username and password icons to copy them to the clipboard.
What you must remember
If you're looking for a reliable and secure way to manage your passwords, Passky might be the solution for you! It is a completely free and open source password manager. This means you can use it for as long as you want and modify it as you see fit. Thanks to it, you can protect all your precious sesames in a single secure digital safe.