Remote desktop software allows you to control a computer from another location. This can be useful for accessing files or programs that are not available on your local computer, or for providing remote computer troubleshooting to others. There are a number of remote desktop apps out there today, but many of them aren't free and/or have high latency rates, which can make them difficult to use. In this sense, today I present to you Reemo , a new remote desktop software that is both free and low latency . It allows users to connect to a computer remotelythrough the Google Chrome web browser.
Reemo, a remote desktop software like no other
Remote desktop software is nothing new, but Reemo stands out from the rest with its ease of use, low latency, and features. Whether you are a computer expert or not, Reemo has a clean and intuitive interface that makes it easy to use.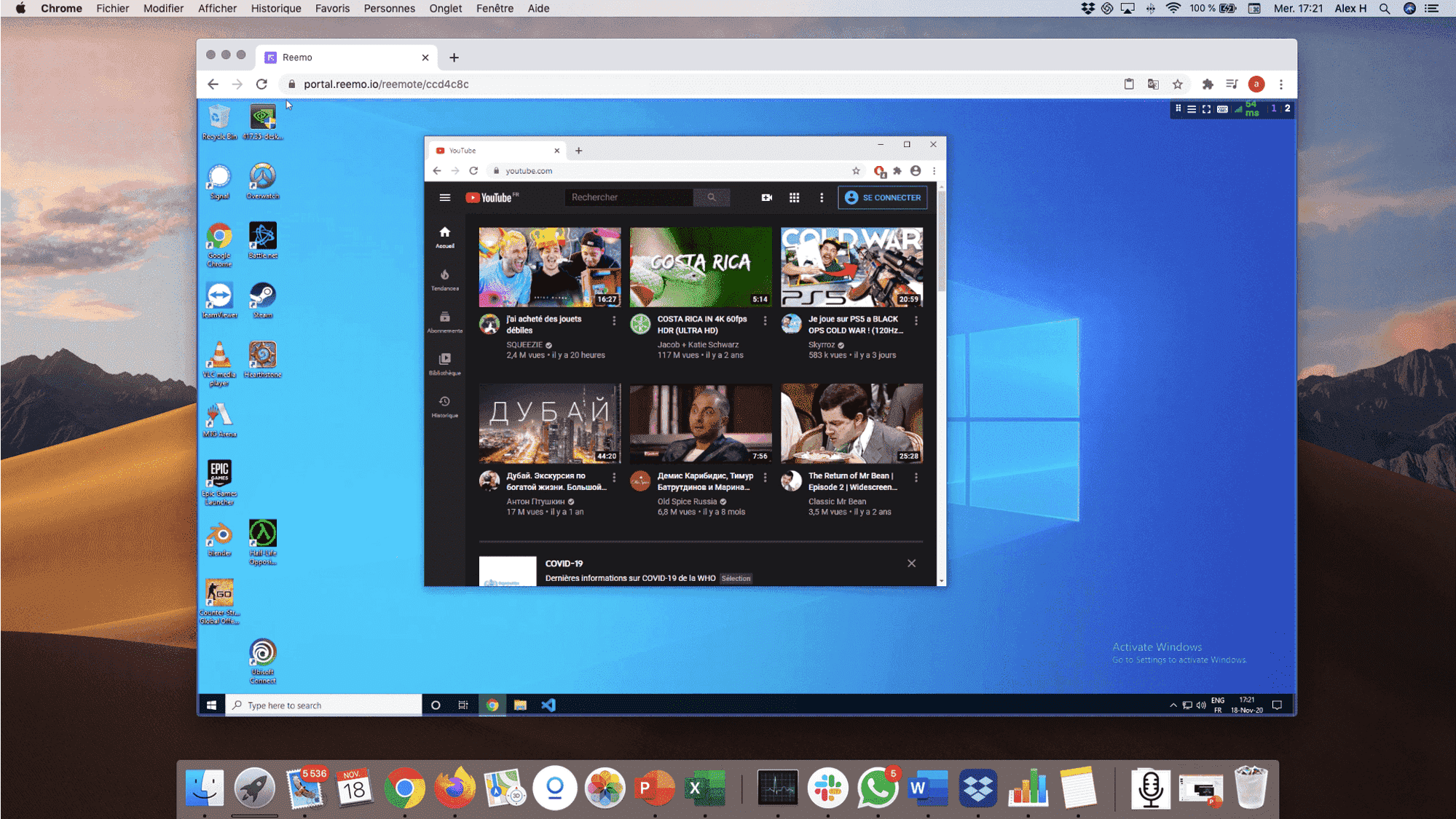 Thanks to its low latency, Reemo is ideal for playing video games, watching movies and series or working on professional projects at home. Since there's no lag between what's happening on your device and what's happening on the remote computer you're connecting to, you'll never miss a thing again! To do this, the tool uses WebRTC technology.
Reemo was especially designed for developers, artists and gamers. It natively supports multiple monitors, game controllers (Xbox controller or DualShock 4), and handles the pressure of a stylus and tablets for artists who need to draw and create remotely.
Also, Reemo is compatible with Windows, macOS, and Linux operating systems. So you can access any computer remotely from anywhere in the world, provided you have an internet connection of course.
The operation of Reemo is very simple. All you have to do is create an account on the Reemo website, download the application on the remote computer and add your devices using a private key. Then you can connect to the computer remotely through the Chrome web browser. You can use your mouse and keyboard as if you were sitting at your PC, or control it using touch gestures on your phone or tablet.
How to use Reemo to connect to a remote computer?
1. Start by going to the Reemo website .
2. Create a free account by clicking on the " Register " button located at the top right.
3. Enter your email address and a password, remembering to accept the terms of service, then click " Continue ".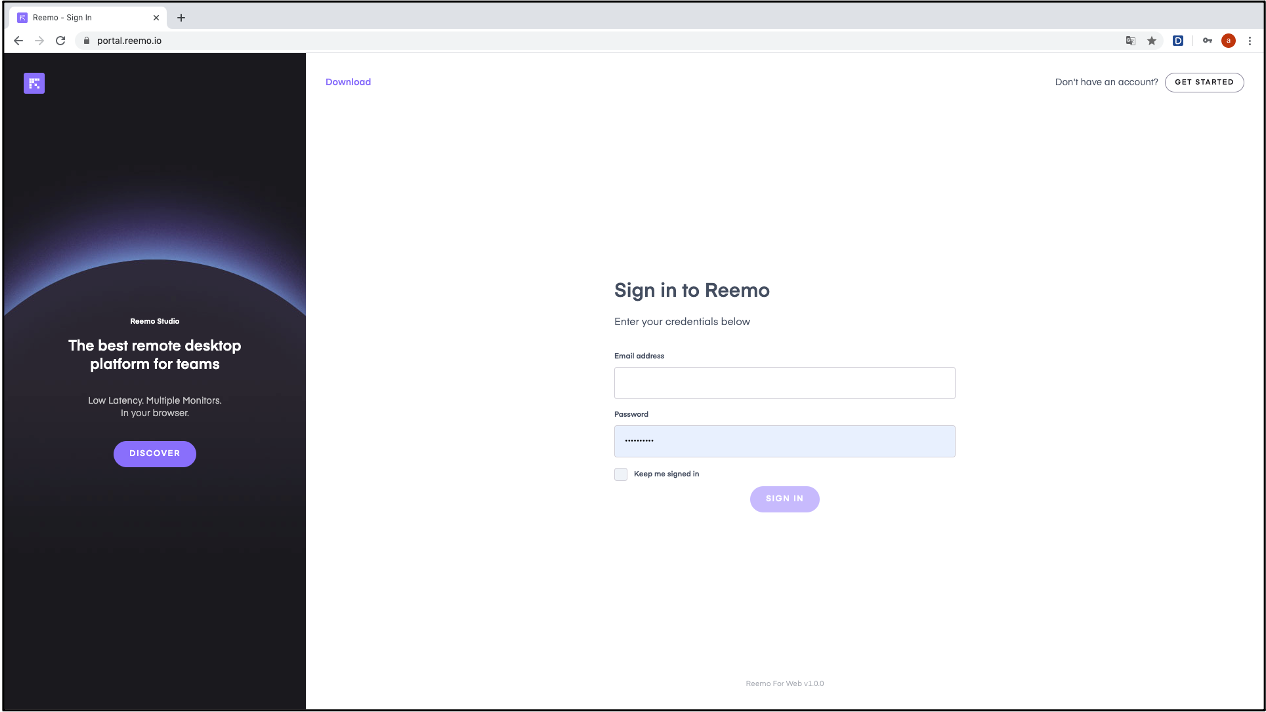 4. You will receive a code by email that you will have to transcribe on the site to validate your registration.
5. Next, download and install the Reemo app on the remote computer (the one you want to connect to next). To do this, go to the following address: https://reemo.io/download/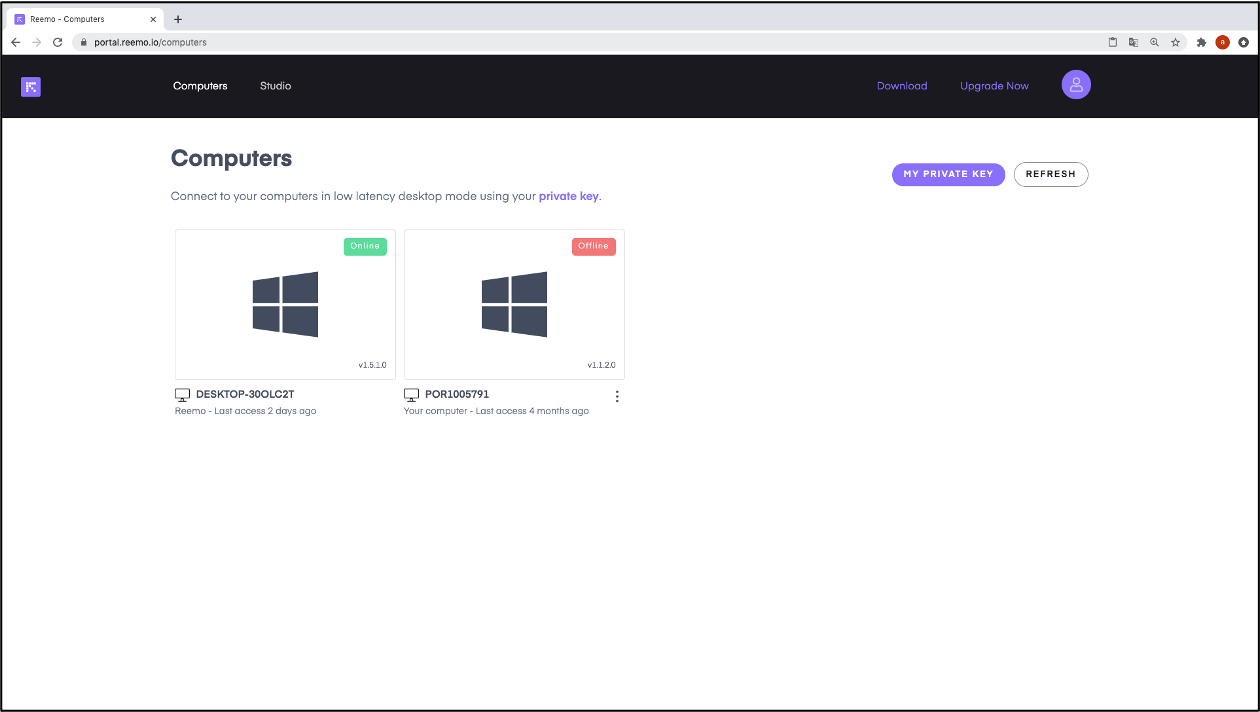 6. Once the software is installed on the computer, you must retrieve the private key from your personal space. To do this, click on the " My Private Key " button.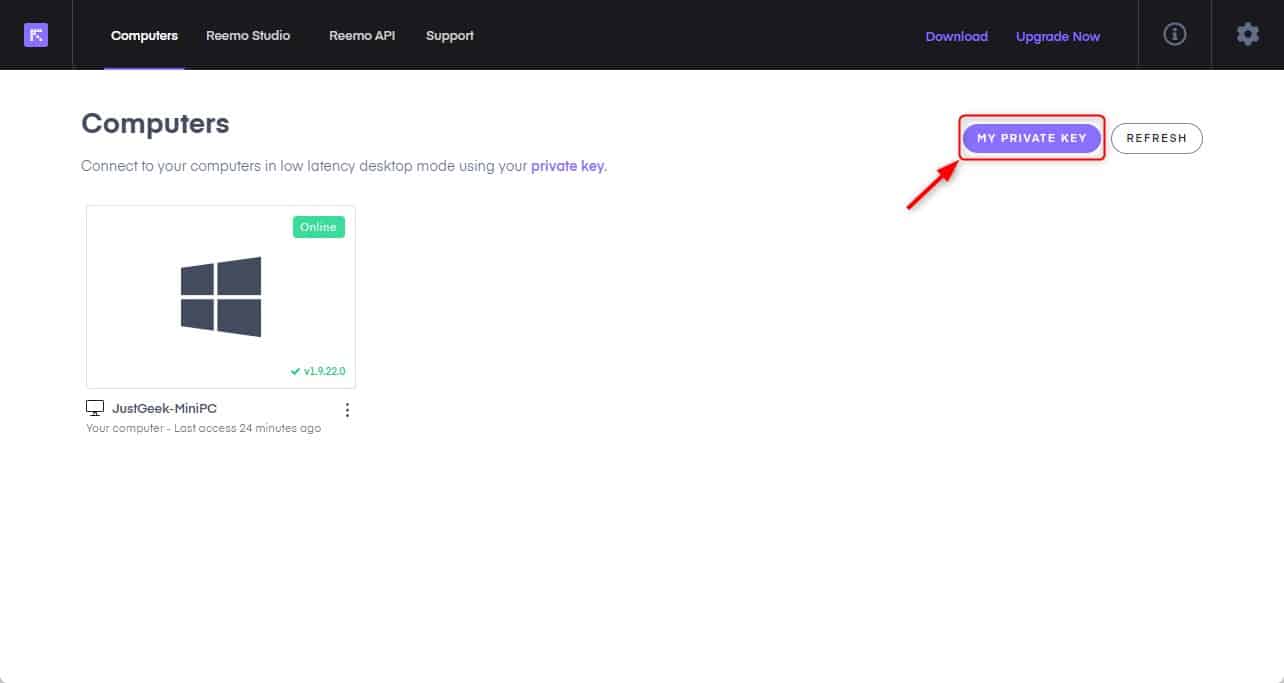 7. Write down the private key somewhere to transcribe it into the software on the remote computer.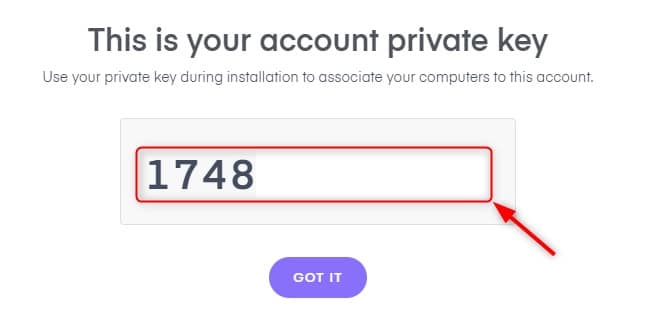 8. From the remote computer, paste the private key into Reemo software, then click " Validate ".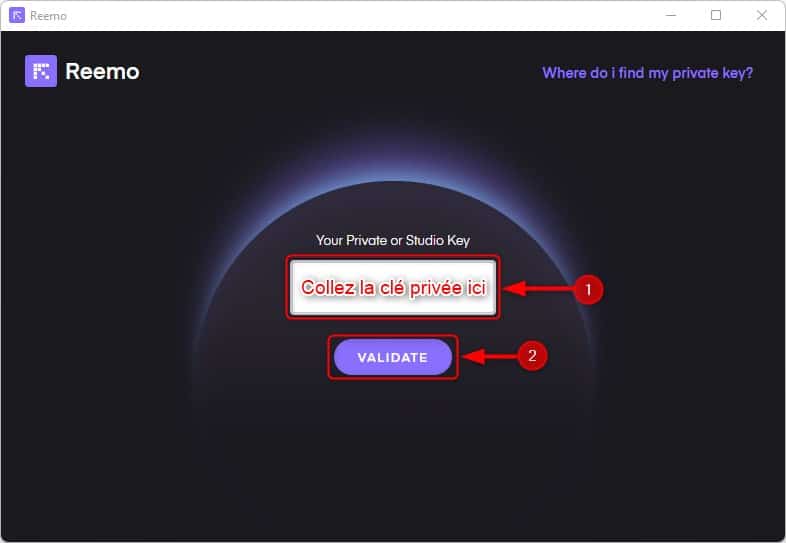 9. Now you can connect to the remote computer from Reemo UI.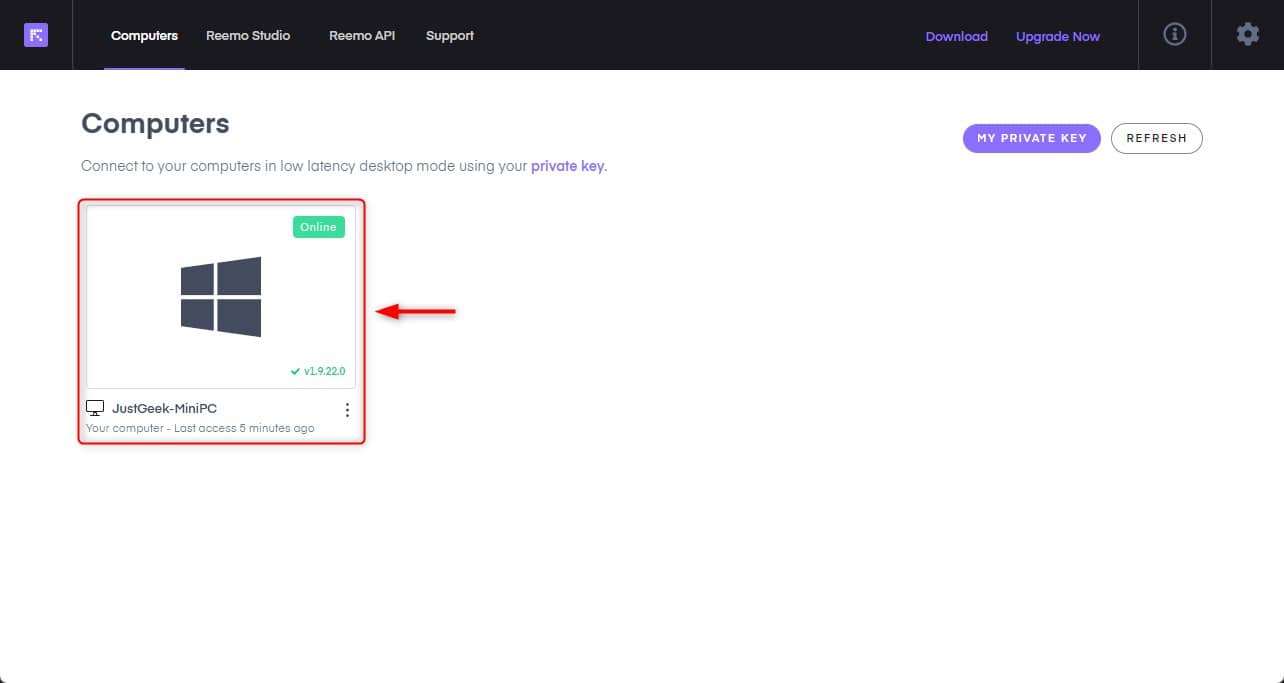 10. Once connected to the machine, you will find a small control panel which allows you to set various options. You will find in particular a particularly interesting feature called "Enable Privacy Screen" which allows you to hide the screen of the remote computer so that no one can see what you are doing on the machine. Then you can adjust the image quality according to your bandwidth, but also access other monitors or even adjust the FPS (frames per second) if you plan to play.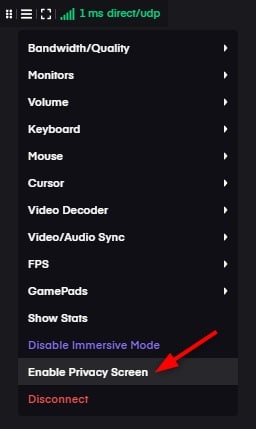 What you must remember
Reemo is the perfect choice for users who want to connect to their computer remotely for gaming, streaming, or other activities that require a smooth and responsive experience.