Many trading platforms now offer a "launchpad" to their users. But what does this increasingly popular term in the cryptocurrency world mean?
Summary
What is a launchpad?

What is a launchpool?

What does "stake" of tokens mean?

What is the use of the Binance launchpad?

Why should a project use the Binance launchpad?

The launch of fan tokens on the Binance launchpad

Using the Binance launchpad and launchpool
What is a launchpad?
A launchpad is a token launch, intended to support the cryptocurrency ecosystem by providing all users of a specific platform with direct access to promising cryptocurrency tokens  by  only staking the token from the platform in question. A launchpad works as a fundraiser for projects in need of cash
These new projects sell a set amount of tokens at a low price, as the business is still in its infancy. Investors who have bought these tokens will be able to make a capital gain, if the company continues its momentum according to its promises.
What is a launchpool?
The Launchpool is a new initiative allowing you to generate new tokens using your current assets. It is also possible that Launchpools and Launchpads take place simultaneously.
The number of tokens you earn daily is proportional to the number of tokens you have allocated to the pool compared to the total amount of tokens present in the fund. The tokens you earn are distributed daily, you can also add or remove your tokens from the pools to which you have subscribed at any time.
What does "stake" of tokens mean?
The action of " staking" its cryptocurrencies is to block them in a pool to receive in return a return allowing to collect more. In the case of a launchpad, the user will stake his cryptocurrency until the token distribution period of the project for which he wishes to participate.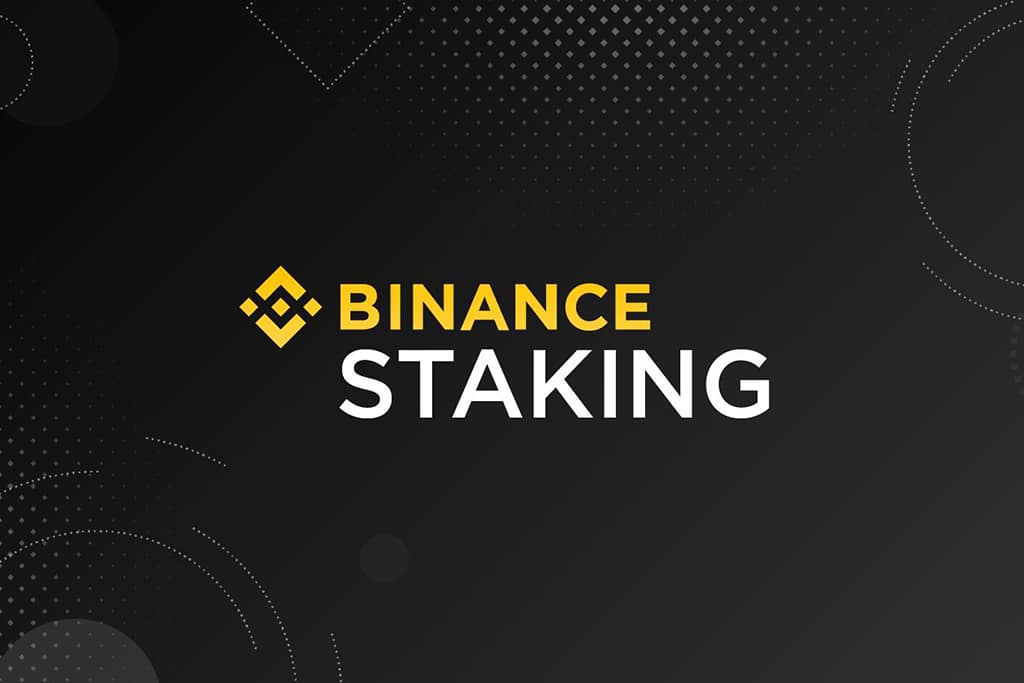 What is the use of the Binance launchpad?
This Binance launchpad in a way allows new innovative projects to make themselves known through a platform that is already widely recognized and used. This by directly creating an IEO (Initial Exchange Offering) with the exchange platform in question. We can call this an ICO , but in a centralized way.
Thanks to Binance, users can use the stacking possibilities offered by this launchpad. That is, to harvest potentially promising new cryptocurrencies that have had the advantage of being previously approved by the Binance exchange platform .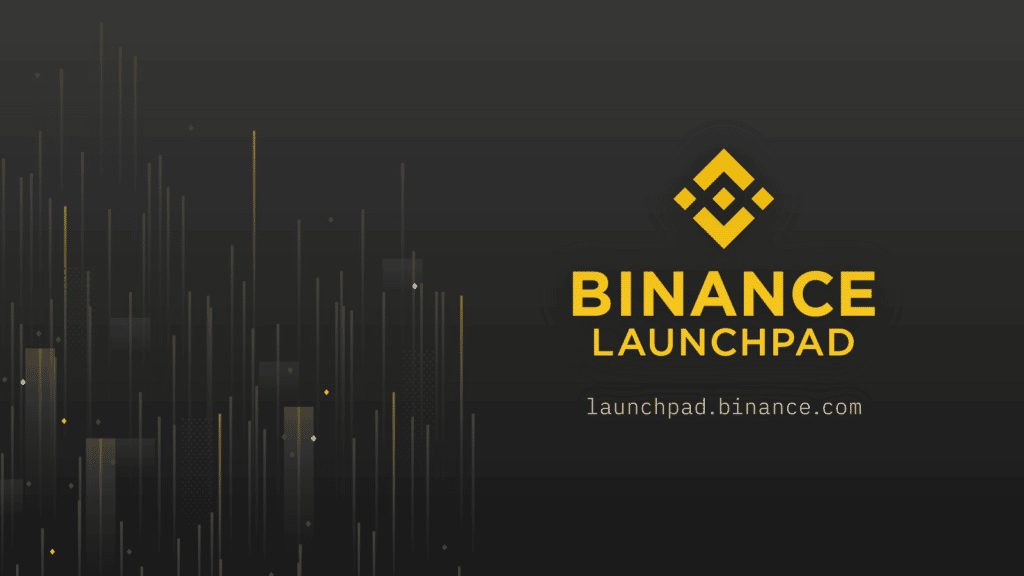 Why should a project use the Binance launchpad?
Binance highlights 4 big reasons to submit projects to their launchpad
The exhibition

Liquidity

The distribution of tokens

The future synergy
Binance would then act as a mentor on each project being accepted into their launchpad
The launch of fan tokens on the Binance launchpad
If on their launchpad we are used to seeing many projects with solid fundamentals, sometimes Binance promotes through their launchpad projects that we can call "fan tokens".
What is a fan token?
Fan tokens are digital assets, available through the  Socios.com platform . These fan tokens allow supporters of a sports club to participate in the life of their club.
Many sports clubs have already been tempted by fan tokens. In football, teams like Paris Saint Germain, FC Barcelona, ​​Juventus Turin, AC Milan , Manchester City, AS Roma, Atlético de Madrid and Galatasaray have already given in.
Even the most well-known football stars partner with Socios.com. For example, Lionel Messi becoming the first ambassador of this fan token platform, for an amount of 20 million dollars.
But if football is more and more tempted by this novelty, other sports such as F1 are also appearing with, for example, the "Alpine" fan token.
Many fan tokens go through the Binance platform and its launchpad to bring liquidity to their token. Thanks to Binance, the popularity of these is almost assured.
On February 21, 2022, the Alpine F1 Team Fan Token launched on Binance and received over 126,924 participants.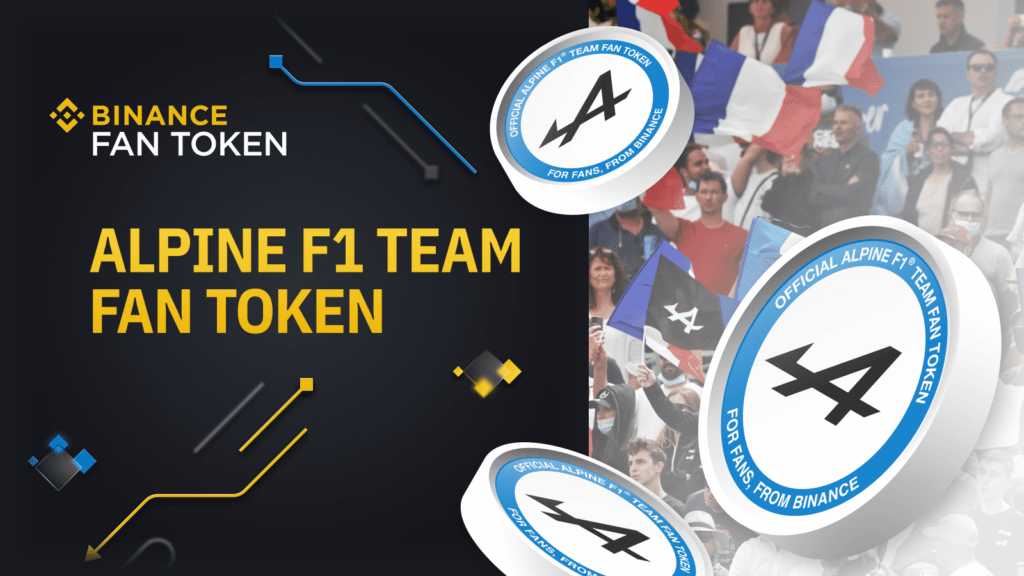 Using the Binance launchpad and launchpool
Son launchpad
Go to launchpad.binance
The launchpad period for a project is divided into 4 phases:
The preparation of your BNB

 , Binance's cryptocurrency allowing you to participate in the launchpad. This period is important because it allows the platform to know how many BNB you hold
After this preparation phase comes 

the subscription phase

 , this is where you will deposit the BNB that you prepared in advance during the last phase
It is in the next phase that these will have their usefulness, we come to 

the calculation phase

 . This phase consists of calculating the amount of cryptocurrency you will receive. This amount is calculated in relation to the number of BNB invested in the previous phase

Once this calculation period has been completed by Binance, 

the token distribution phase

 can take place. Binance will then deduct the corresponding 

BNB

 from your account based on your final project cryptocurrency allocation, which will be transferred to your Spot account along with your remaining BNB
In the launchpool
Participating in a launchpool is much easier for a user to do than participating in a launchpad. All you have to do is deposit your tokens in the relevant pool and for 30 days you will earn a return on the token you have chosen. However, launchpool periods are limited. Just like the launchpad, you will not be able to participate in a launchpool whenever you want, there must be a new token registered directly by Binance.