You don't have a webcam, but you have an iPhone/iPad? In that case, how about being able to turn your Apple device into a webcam? Well, it is possible! To do this, today I present to you VibeCam , a free application that allows you to use your iPhone or iPad as a webcam on a Windows PC . To learn more, I invite you to continue reading this article.
Use your iPhone as a webcam on a Windows PC
VibeCam is a free app that lets you use your iPhone as a webcam on any Windows PC. Just install the app on both devices and connect them to the same network. You can then start streaming video and audio from your iPhone to your PC. But that's not all !
The VibeCam app also offers you many great features. First of all, the application is equipped with an artificial intelligence capable of improving the image quality with a single click. In addition, if you do not have a green background, the app offers you to blur the background or put a virtual background. You can choose from millions of templates available on Unsplash or choose an image from your computer.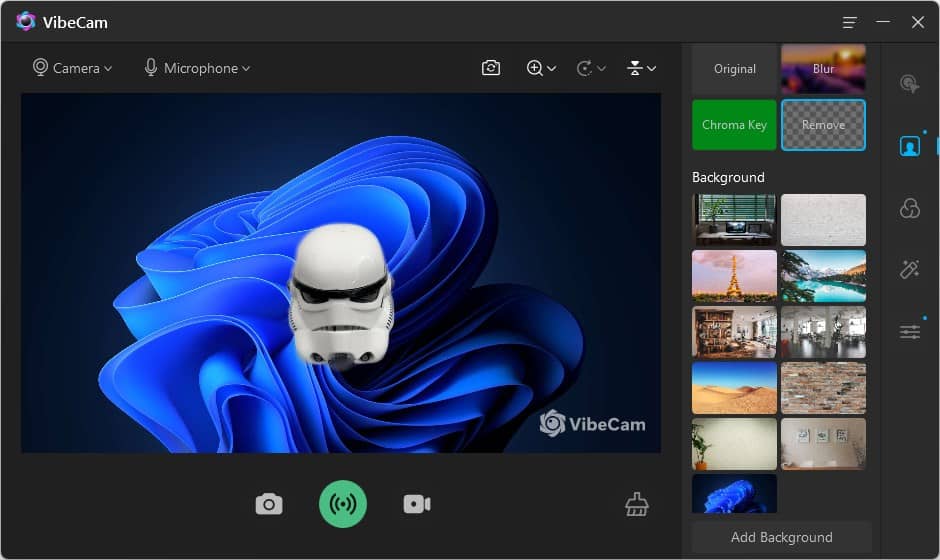 Besides, VibeCam allows you to apply many filters and effects to beautify your image, but also to take a photo, record a video in MP4 or MOV format, adjust the white balance, saturation, brightness, contrast, and even more.
Once you've set up the app, you can use your iPhone as a webcam in Zoom, Teams, Google Meet, Webx, Skype, OBS, Discord, and more. VibeCam offers high quality video streaming that will be useful for your online meetings, webinars, or just to chat with your friends or family.
How to use VibeCam?
The operation of VibeCam is very simple. The application offers a clear and modern interface from which you can fine-tune the settings of your webcam. Here's how.
1. Start by downloading VibeCam on your Windows PC, then download the app on your iPhone from the App Store as well .
2. Once installed, open the app on both of your devices. From your smartphone, press the " Connect Now " button. Then, from your PC, click on the " Camera " menu, then select " Camera for iPhone ". You should see your iPhone's name appear in the radar box, click on it. And finally, from your iPhone, click " OK " to authorize the connection.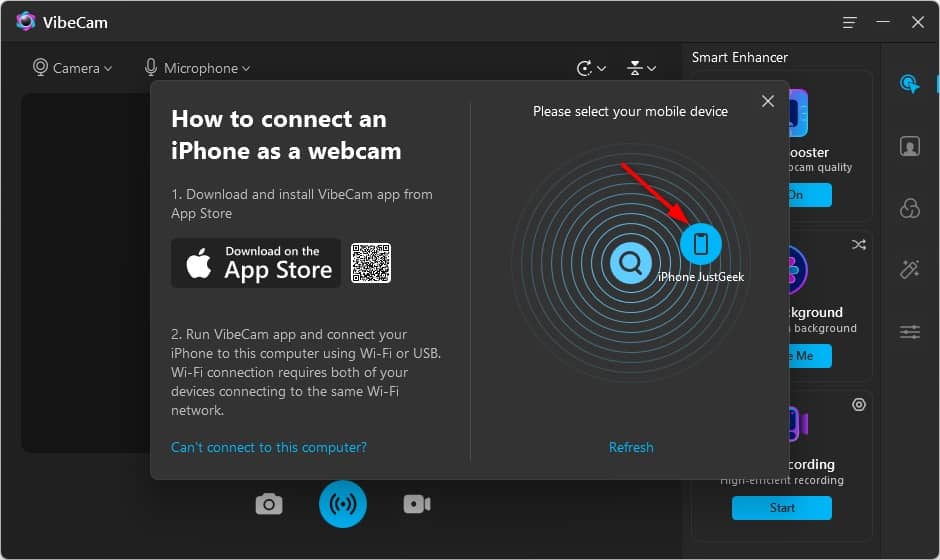 3. That's it, you've just turned your iPhone into a webcam. All you have to do is click on the " Virtual Camera " button located in the center of the application to use it in any application (Zoom, Teams, Google Meet, Skype, Discord, etc.). For example, on Skype, just go to the settings, then to the "Audio and Video" menu, and select " FineShare VibeCam " from the list of available cameras.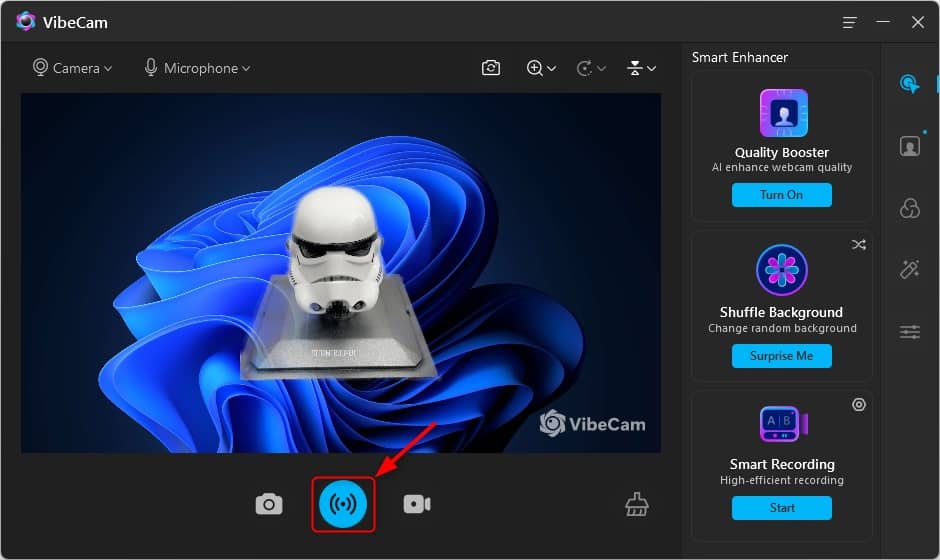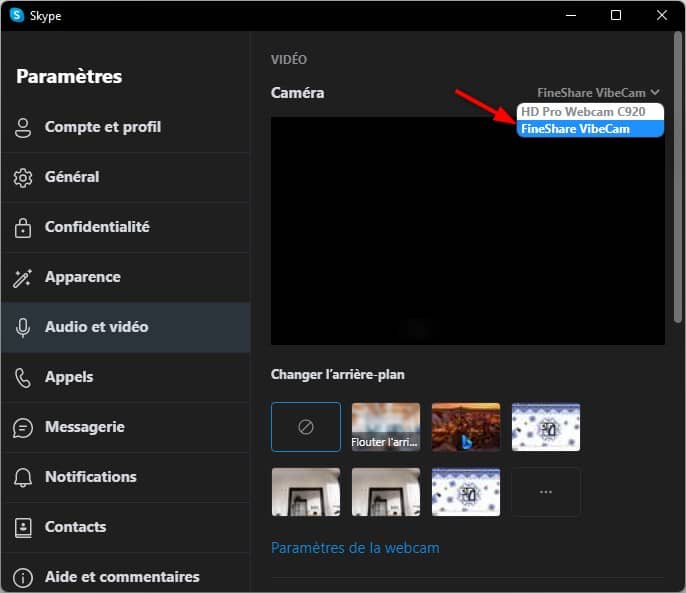 What you must remember
All in all, VibeCam is a great free app that makes it quick and easy to turn your iPhone or iPad into a wireless webcam. This means you can use your phone or tablet's camera as a webcam for your Windows PC. The app is very easy to use and offers many great features.
If you liked this article, please subscribe to our reddit community to discuss it. You can also find us on Twitter and Facebook.