Some people need music or background noise to concentrate at work. Others use it during their moment of relaxation. If this is your case, we have found the service you need! It is called Zen Sounds  and it provides you with a vast catalog of soundscapes .
Zen Sounds, a service that promises you total immersion
To fully immerse ourselves in an activity, we sometimes need a background sound . This is what Zen Sounds was created for. This online service invites you to discover a large catalog of soundscapes that will accompany you throughout your day.
On Zen Sounds, there is something for everyone and for all circumstances. You can use it during your work sessions, your moments of relaxation or even to find sleep. All the soundscapes that you will find on this platform have the advantage of being free.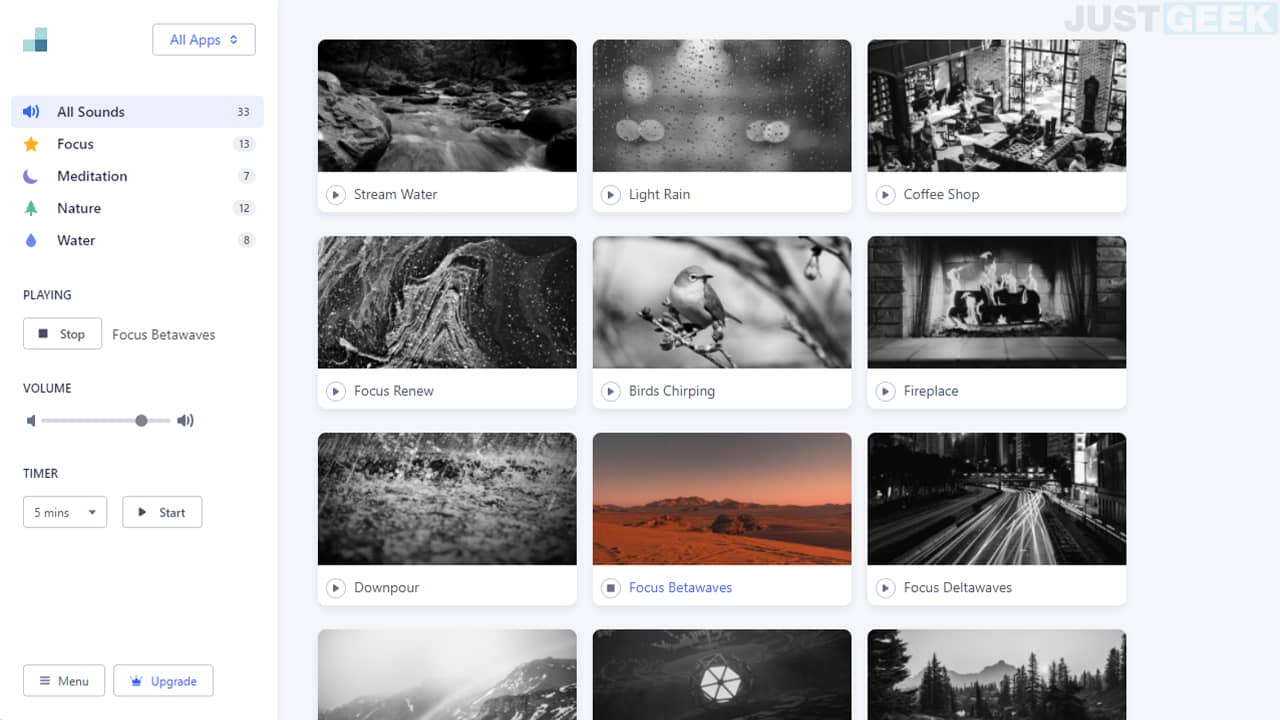 Choose the right ambient sound for your activity
Zen Sounds has a clean and user-friendly interface which is also very easy to use. To enjoy all its soundscapes, you must go to the Zen Sounds website .
From the home page, in the left pane, you will find 4 different sound categories . To review them, simply click on one of them. Nature lovers will be able to choose among the sound of the waves , that of the rain or even that of a forest or a river .
Meditation enthusiasts can fall back on the sounds that are in the category of the same name. They will make you feel like you are next to a roaring fire or in Space. These different background sounds will help you concentrate, calm down, meditate or sleep. In total, there are no less than 33 ambient sounds available on the site, including 23 free and 10 paying.
Finally, note that the Zen Sounds site also offers you the possibility of adjusting the volume of ambient noises by moving the slider located in the left pane or even of setting a timer.
The soundscapes of your choice just a click away
All you have to do is click on the category of your choice and let yourself be carried away by the background music corresponding to the theme of your choice. It should be noted that access to this site is unlimited. So you can listen to the ambient sounds as many times as you want. Happy relaxing 😎
If you liked this article, please subscribe to our reddit community to discuss it. You can also find us on Twitter and Facebook.