To remove the background of an image , these are not the services that are missing. Indeed, we have already introduced you to Erase.bg , FocoClipping , BackgroundCut or even Remove.bg . However, not all of its services offer the same level of quality. In this sense, today I present to you a new online tool called ImageMatting that could make you forget all the others. To learn more about it, I invite you to continue reading.
Remove background from an image for free
ImageMatting is a free online tool that can erase the background of an image with just a few clicks . It differs from other online tools by its incredible rendering quality . It is a SaaS tool based on artificial intelligence (AI) which offers an excellent level of precision. And for good reason, the developers have tested it on millions of artisanal images made in their production center.
For now, the tool is still in the development stage, however it is already fully functional. Only photos taken outdoors or with a complex background may not perform well. Nevertheless, the developers promise that the quality of their tool will be refined over time. Additionally, the output image size is also limited to 2048×1536 pixels or less due to computing constraints.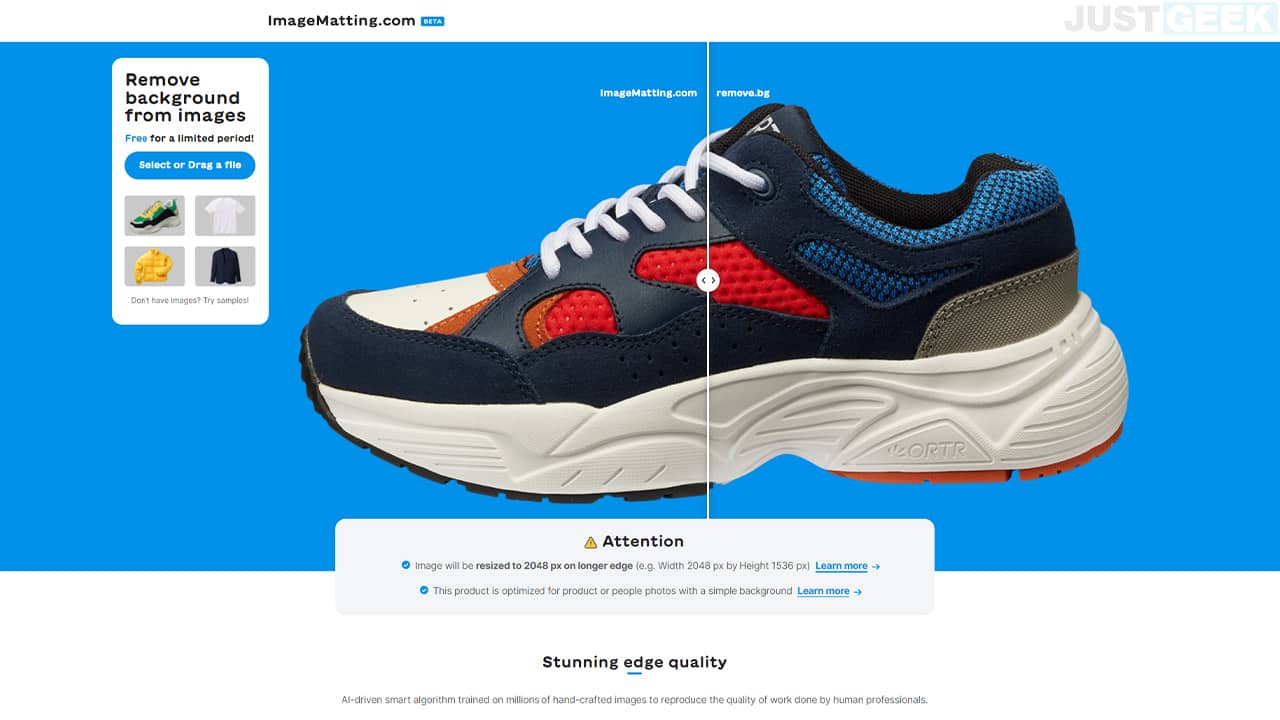 Unlike other tools available in the market, ImageMatting is able to keep sharp edges. So your images will never go bad after removing their background.
ImageMatting works in any web browser and requires no registration. You can use it to remove the background from an image for free at any time.
Thanks to this online tool, you will get an image with a transparent background that can be used to feed your e-commerce site, blog or others.
How to use ImageMatting?
To use ImageMatting, you don't need any graphic or design knowledge. The online tool takes care of everything. To remove the background from an image or photo, follow these steps:
1. Start by going to the ImageMatting site .
2. Once on the home page of the site, click on the " Select or Drop a file " button to select the image whose background you want to remove. Note that the web application also supports drag and drop.
3. Then wait a few seconds while the tool removes the background from your image or photograph.
4. When the process is complete, you will get a preview of your image on a transparent background.
5. To download your image with the transparent background, simply click on the " Download " button.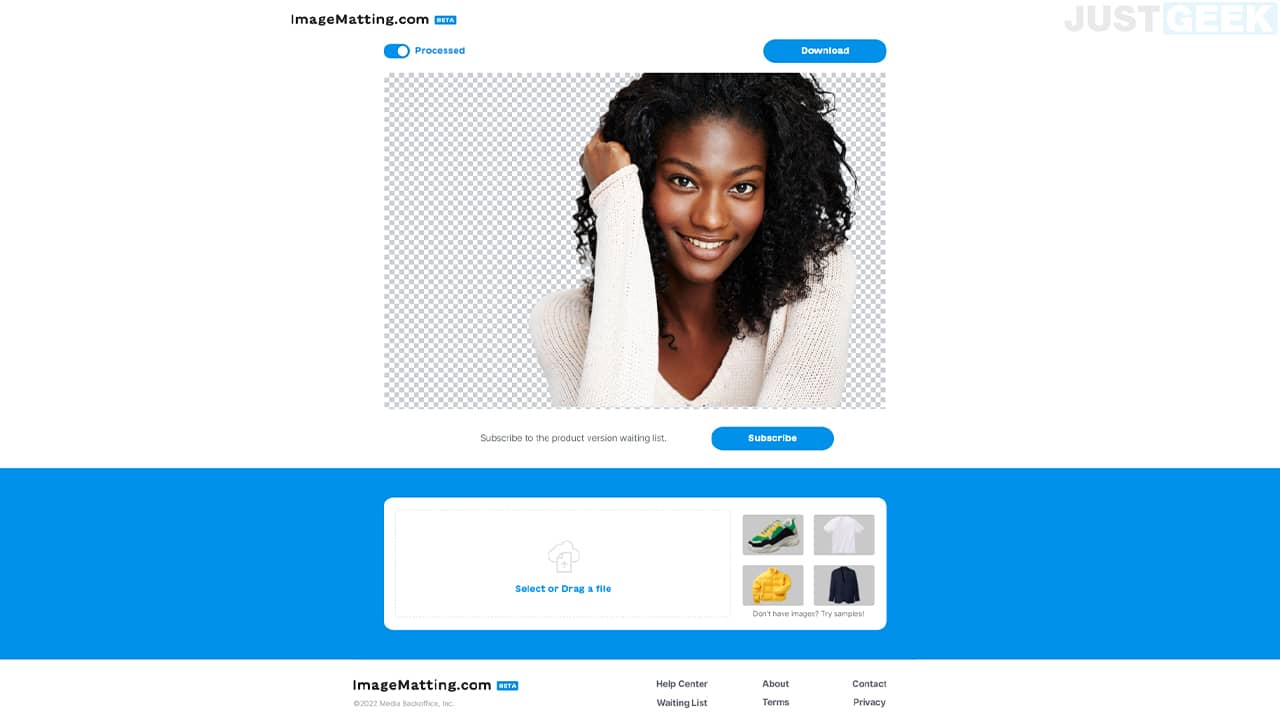 Conclusion
As you will have understood, ImageMatting.com is a really easy to use online tool. No more long hours of work spent on your photo editing software. Thanks to it, you will be able to remove the background from an image without any effort. You upload your image and the tool's AI takes care of the rest. Note that the developers of this project are also working on a plugin for Adobe Photoshop. It should be out in the next few days/months, so stay tuned.
If you liked this article, please subscribe to our reddit community to discuss it. You can also find us on Twitter and Facebook.