"My laptop battery is draining fast and it shuts down in minutes. Can anyone tell me how to fix this HP laptop battery problem?"
If a similar question regarding your laptop battery problem brought you here, you will definitely get a solution. Regardless of the brand of your computer, laptop battery draining quickly is a fairly common problem that many face. Apart from the usual battery drain, it can also be caused by several software-related issues. In this guide, I will tell you how to fix this laptop battery problem in different ways.
Part 1: Why is my laptop battery draining fast?
Part 2: How to fix laptop battery draining fast?
Part 3: Bonus Tip: Recover Lost/Deleted Files from Laptop with Recoverit
Part 1: Why is my laptop battery draining fast?
Conveniently, one of the most common reasons for laptop battery failure is an old or dead battery. If your laptop battery is old, chances are it drains easily and it's time to get it replaced. Besides these, here are other reasons for laptop battery issues.
There might be too many processes running in the background.
A heavy application (like games or any other office application) can also drain the battery.
A change in system settings, causing the battery to drain rapidly
Your system may be running in high brightness or with other advanced options.
Too many online and network connections can also cause this problem.
The installed firmware may be corrupted, leading to power failure.
Other reasons can be faulty driver, too many devices, etc.
---
Part 2: How to Fix Laptop Battery Draining Fast?
To fix Asus, Lenovo, Dell or HP laptop battery issue, you can consider following these suggestions. These are related to faulty system firmware or settings that can be easily fixed. However, if your laptop battery is old or depleted, you should consider having it replaced instead.
Watch this video we made for you, which covers the most common reasons that cause laptops to drain battery fast, and how to fix them accordingly.
We hope the video has resolved the issue detected by your generic audio service. If not, below are other solutions. Keep reading!
1. Monitor screen brightness
You might already know that the screen of the system is one of the main components that eats its battery. So this is the first thing I recommend you do if your HP laptop battery is draining fast. You can find the brightness adjustments on the taskbar shortcuts or just use the function keys to increase/decrease the brightness.
You can also head to its Settings > System > Display to adjust the screen brightness to your desired level. Try not to keep it too high, as it can burn through your laptop battery faster.
2. Turn off your keyboard backlight
On some high-end laptops we also have the option to backlight the keyboard. While this feature can help you type in the dark, it can also cause issues like laptop battery draining fast. To remedy this problem, you can use keyboard shortcuts (like Function + F5 for HP) to adjust the brightness.
Additionally, you can also go to your system's control center > Mouse and Keyboard and disable this feature in the "Keyboard Backlight" section.
3. Adjust your laptop's power settings
Any recent changes to your system power settings can also be the cause of HP or Acer laptop battery issues. Ideally, this could happen with laptops of any brand and can easily be fixed. Just go to its Settings > System > Power & Sleep and adjust sleep and screen time settings when the system is on or hibernated.
If you want, you can also go to "Additional power settings" from here to run an optimized or balanced plan on the system. From there, you can even choose to create your power plan as well.
4. Minimize network connections
If you have lots of networks or devices connected to your system, it can also drain your laptop battery. For that, you can simply go to your system settings > Network Connections to check the currently active connections. In some versions of Windows, it can be found under Control Panel > Network and Internet > Network Connections as well.
From here, you can choose any network, right-click, and simply disable it or forget it. This way you can reduce the number of active network connections on your laptop.
5. Get rid of unwanted peripheral devices
In addition to network connections, you can also monitor devices connected to your system. For example, if your system is connected to multiple devices at the same time, it can cause your laptop battery to drain. In this case, you can try disconnecting the USB drive, wireless mouse, CD/DVD, Bluetooth speakers, or other connected device.
Go to your system settings to monitor this or click on the device icon in the taskbar. Right-click to safely remove connected devices and simply disconnect all unwanted devices.
6. End Unnecessary Programs Running
There would be lots of unwanted programs and apps running in the background draining your system battery. To fix Dell battery issue, you can simply check background apps and disable unwanted programs. You can do the same to fix battery issue in laptops from Acer, Asus, HP, Lenovo and other manufacturers.
To do this, simply go to your computer's settings > Privacy > Background applications. If you want, you can disable the background app feature entirely from here or just enable/disable the feature for certain apps. I recommend you turn it off for a while to avoid so many apps running in the background.
7. Eject any inserted disc drive
Sometimes a CD or DVD connected to your system can be the cause of your laptop battery problem. So you can consider removing the disc drive from the laptop by simply pressing the eject button on the side. If that doesn't work, go to "My Computer" (this PC), right-click the disk drive icon, and click the "Eject" button. This will open the disc drive, allowing you to remove the inserted CD or DVD.
8. Close any unwanted item or process
And most importantly, if there are too many processes or functions running in the background, it can lead to laptop battery problem. To examine running processes and applications, open Task Manager on the system. To do this, press the key combinations Ctrl + Alt + Del or Ctrl + Shift + Esc. In the task manager, you can select any process or application that is not needed and click the "End Task" button to close it.
Additionally, you can also go to your computer's Settings > Apps and Features and simply uninstall any application from your system.
---
Part 3: Bonus Tip: Recover Lost/Deleted Files from Laptop with Recoverit
It may happen that while fixing your laptop battery problem, you may lose your important data. In this case, you can avail Recoverit, a professional data recovery tool that can be used on major Windows systems. Using it, you can recover your lost files under different scenarios and from various sources. It can help you recover your images, videos, sounds, documents and any other type of data. Here is how you can use Recoverit Data Recovery to recover your lost, deleted or inaccessible contents.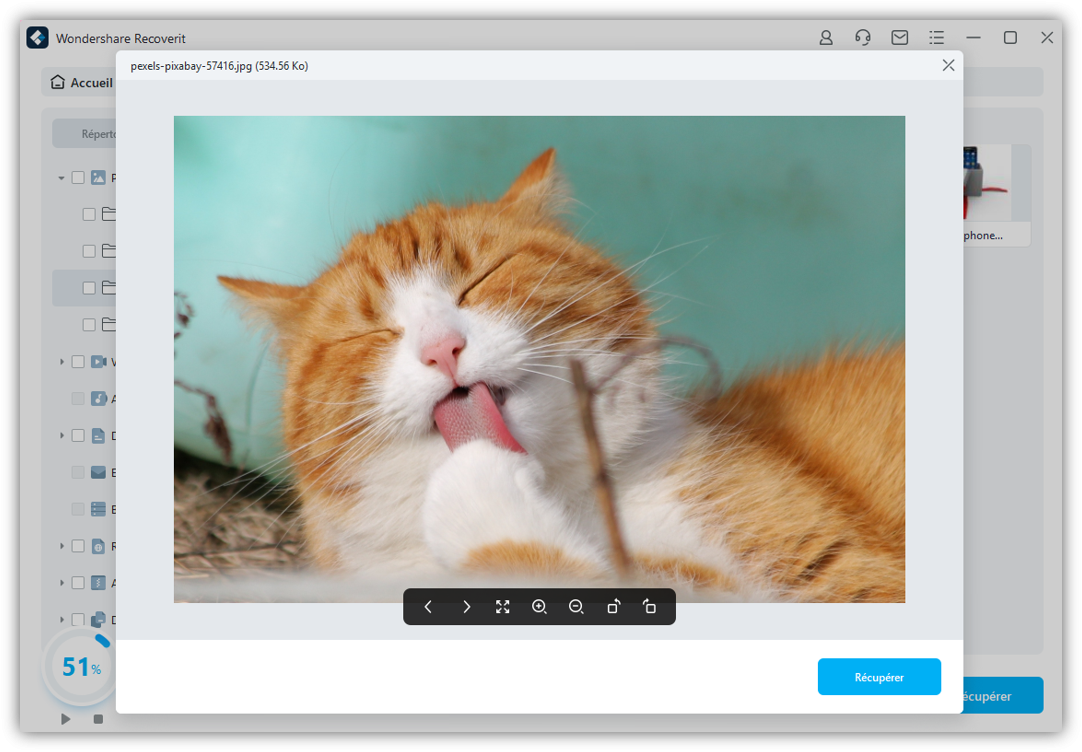 Recoverit Data Recovery – The Best File Recovery Software
Recover corrupted files from computer, USB hard drive, memory card effectively, safely and completely.
Supports restoring corrupt files and loss due to virus attack, program crash or computer power loss.
Recovers all types of data and files with high success rate and no quality loss.
Supported OS: Windows 10/8/7/XP/Vista, Mac OS 10.13, macOS 10.12, OS X 10.11, 10.10, 10.9, 10.8, 10.7, 10.6.
Step 1: Select a location to scan
At first, just run data recovery on your computer and select a location to scan. It can be a partition, a folder or the entire drive.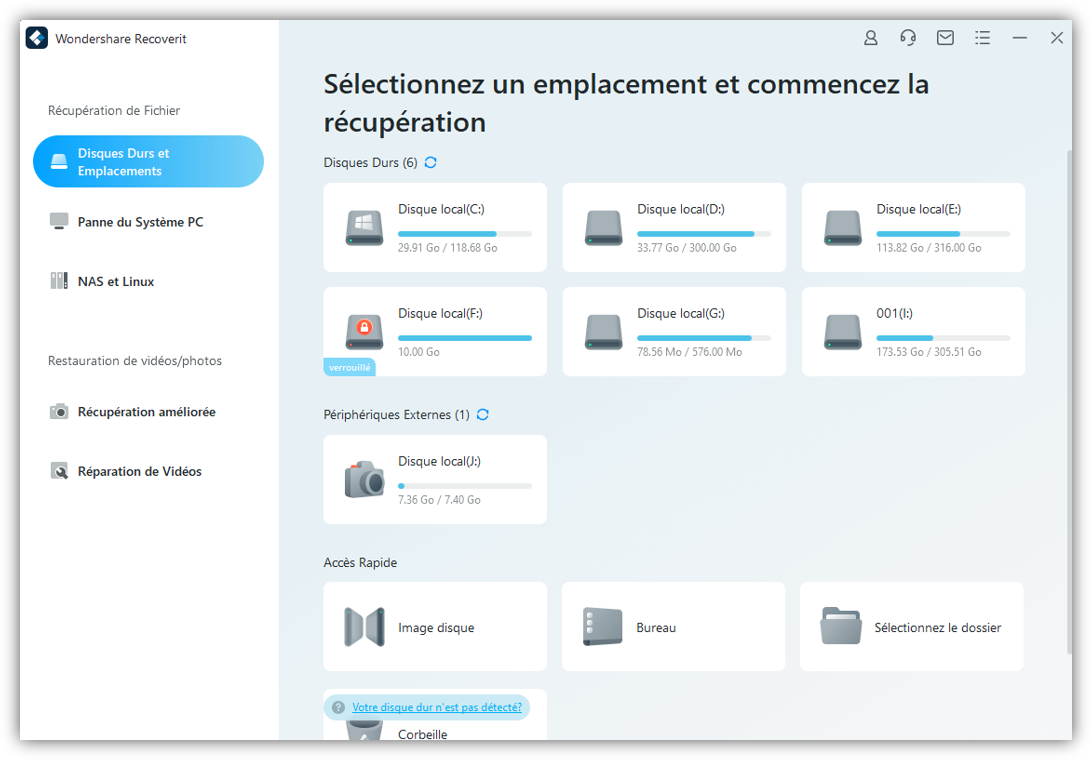 Step 2: Wait for the scan to complete
Once you click on the "Start" button, the application will try to recover your data. You can wait, see the progress from the on-screen indicator, or just stop the process in between.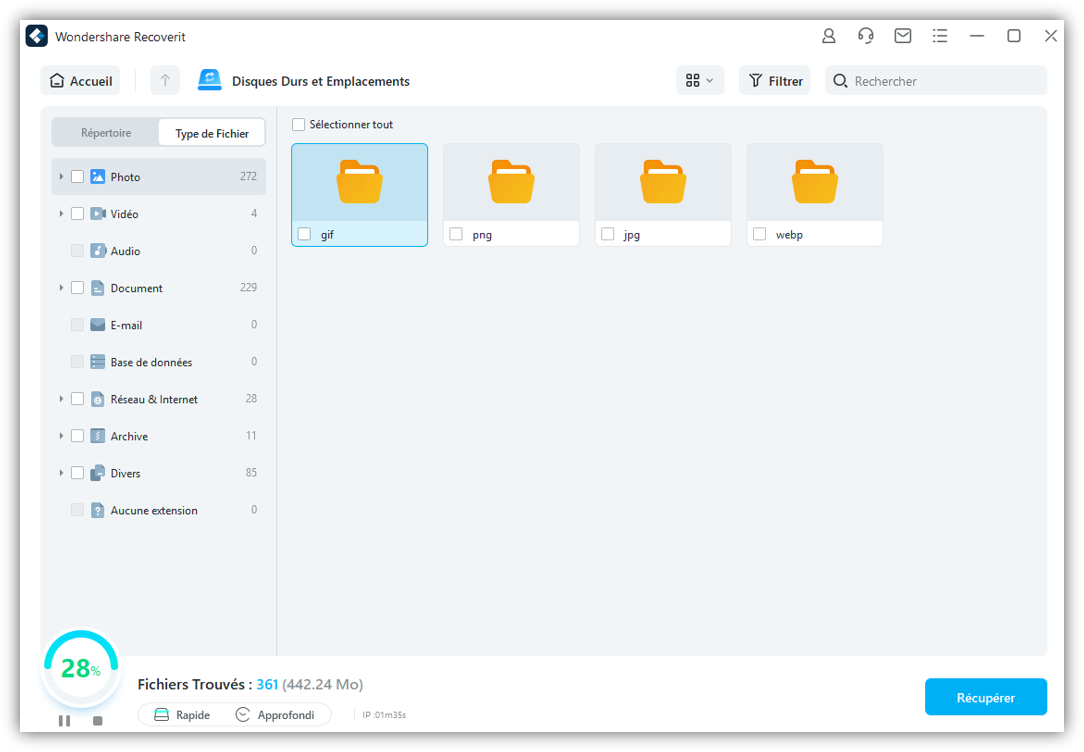 Step 3: Recover your data
After the process is completed, the application lists the recovered data under different categories. You can use its filters to get the right files to recover and even preview them on the interface. Now you just need to select what you want to recover and click "Recover" button to save them.
I am sure after reading this guide you will be able to fix Asus, Acer, Lenovo, Dell or HP laptop battery issues. To make it easier for you, I have compiled a list of ways to fix laptop battery quickly eliminating errors of all kinds that can be implemented on almost any system. However, if you lost some of your data while repairing your laptop, you can use Recoverit Data Recovery. With one of the highest recovery rates, it will allow you to recover all kinds of data without any problem.