It's a fact, many Internet users still write their passwords on simple post-its or in a notepad . And yet, it's probably the worst thing to do… Especially since today there are much more secure free solutions: password managers. This software simply allows you to store your precious sesames away from prying eyes. I am thinking in particular of the excellent KeePass or Bitwarden . But today, I present to you a little new one called KeepSafe . It is a simple and open-source password manager available for Windows .
KeepSafe, an open-source password manager
Nowadays, we all have different passwords that we use to access social networks, e-commerce sites, forums or even our bank account. That's why it's good to have a password manager to store all your passwords safely.
The truth is that there are multiple solutions in the Cloud to manage your passwords. Web browsers themselves can also do this. However, many people do not trust storing their credentials in the cloud, despite the security measures they may adopt.
In this sense, today I present to you  KeepSafe , a password manager that works locally, that is, on your computer. The program is open source and available for all Windows users.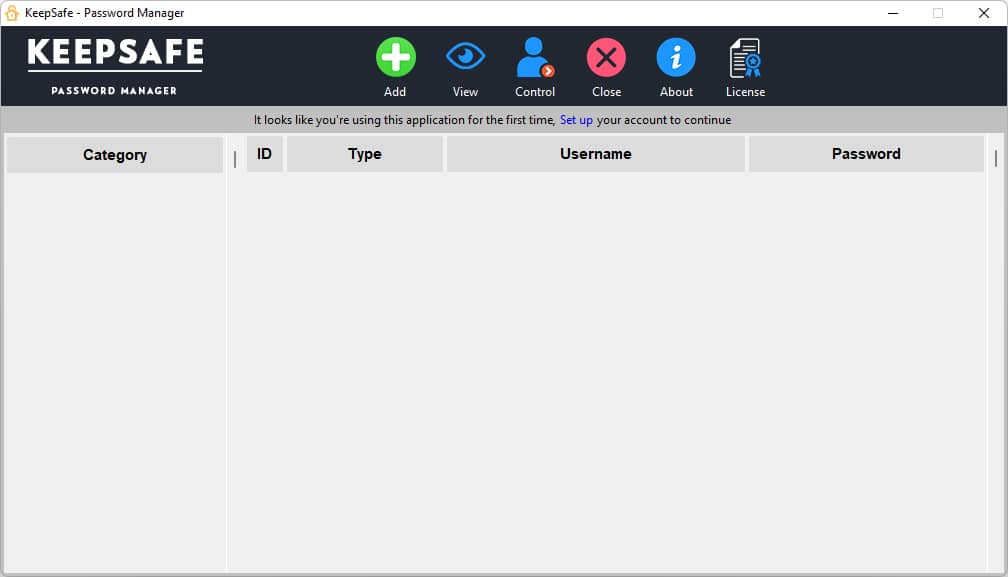 A simple and easy-to-use interface
KeepSafe comes in the form of software with a simple and elegant interface. Thanks to this program, you will be able to quickly manage all your passwords in a single interface . The software stores all your credentials in an encrypted database, so no one can access your confidential information.
The operation of KeepSafe is very simple. Once opened, you are first asked to create an administrator account with a master password, which will allow you to access your database containing all your passwords. This is the only password you will need to remember afterwards. In short, a single password to access all your passwords.
Finally, note one very important thing. The application developer advises that files created in the "/resources" folder should not be read, as any changes made to the files may lead to data loss. As a recommendation, it seems important that you make a copy of the program on a USB key or an external storage device.
Features of KeepSafe
Here are the main features of the password manager software:
A simple and minimalist user interface
Great ease in adding, modifying and deleting data
Your passwords are securely stored in an encrypted database
How to use KeepSafe?
1. Start by downloading KeepSafe from the GitHub platform.
2. Then proceed to install it.
3. Once on the software interface, start by creating your administrator account . To do this, click on the " Set up " link.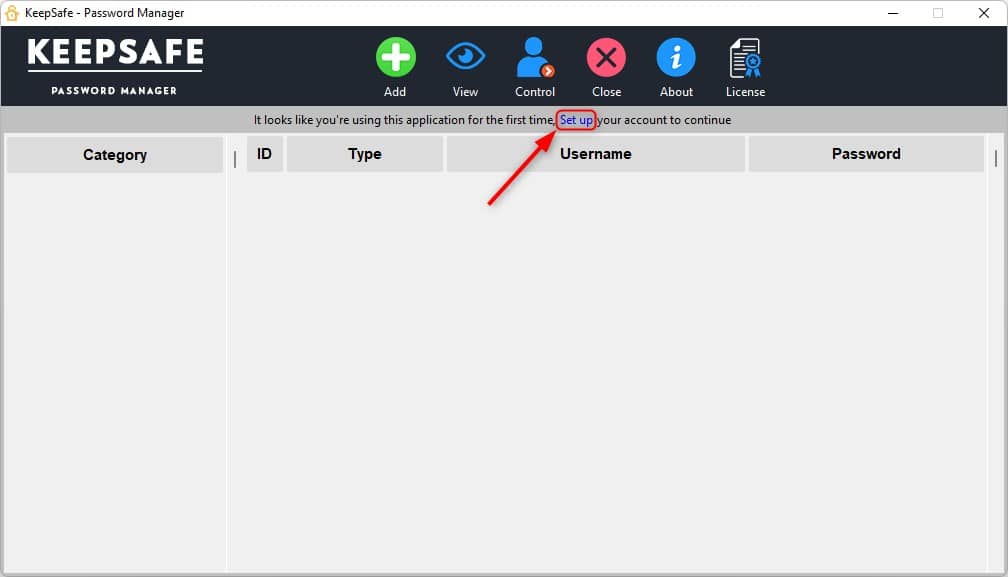 4. A new window will then open. From the latter, enter a user name and a password that you must remember by all means, then click on " Save ".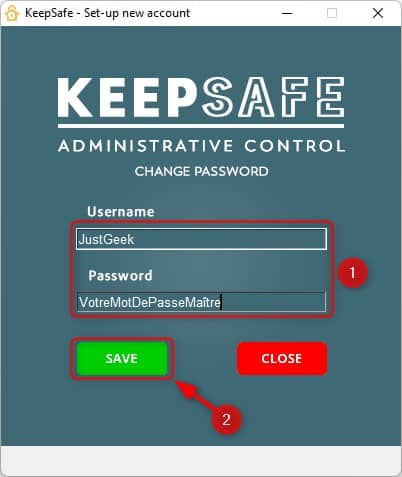 5. Next, you are then asked to restart the software .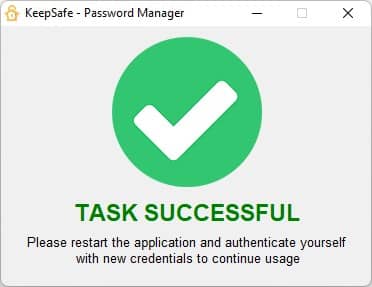 6. Once restarted, enter your master password that you have previously set, then click on " Login ".
7. You are now connected to your database which will contain all your passwords.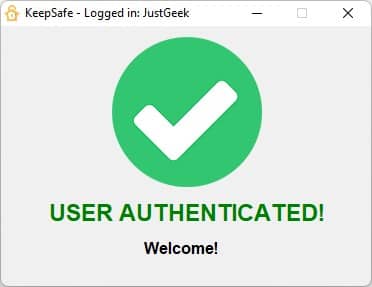 8. Start by adding a new category . To do this, right-click in the " Category " column, then click on " Add Category ".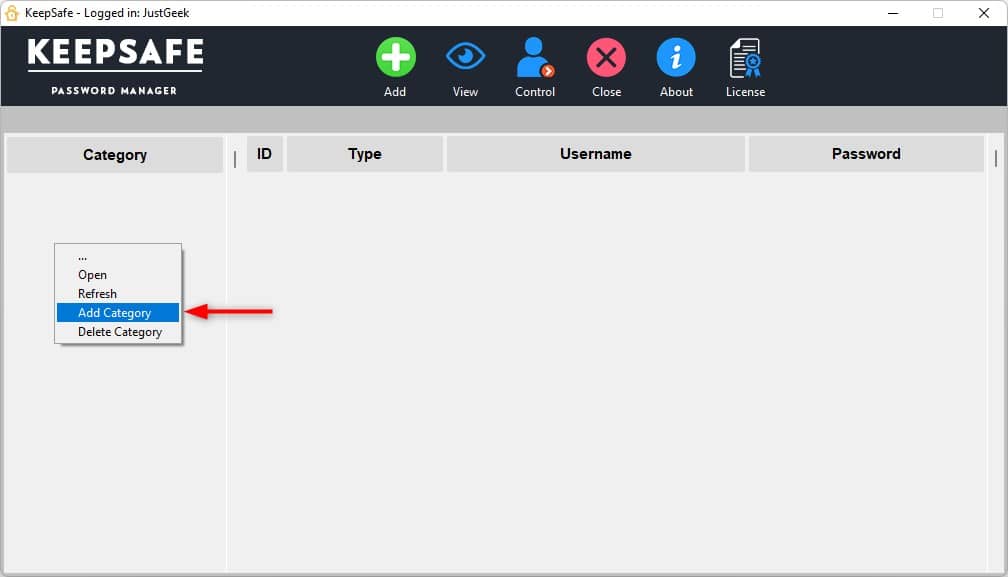 9. Choose a name for this new category , for example "Twitter" to register your Twitter account.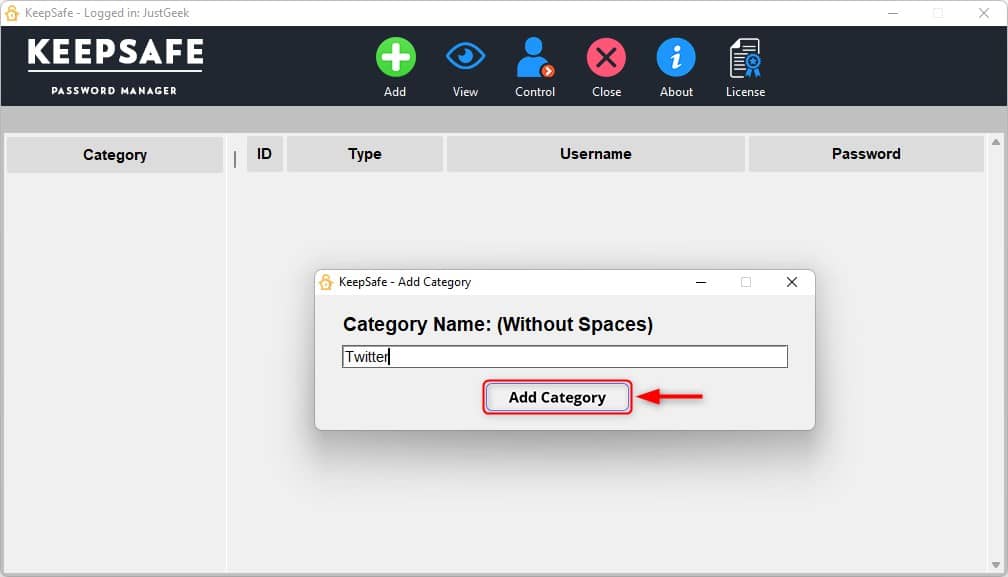 10. Now enter your account username and password and click on " Add Values ".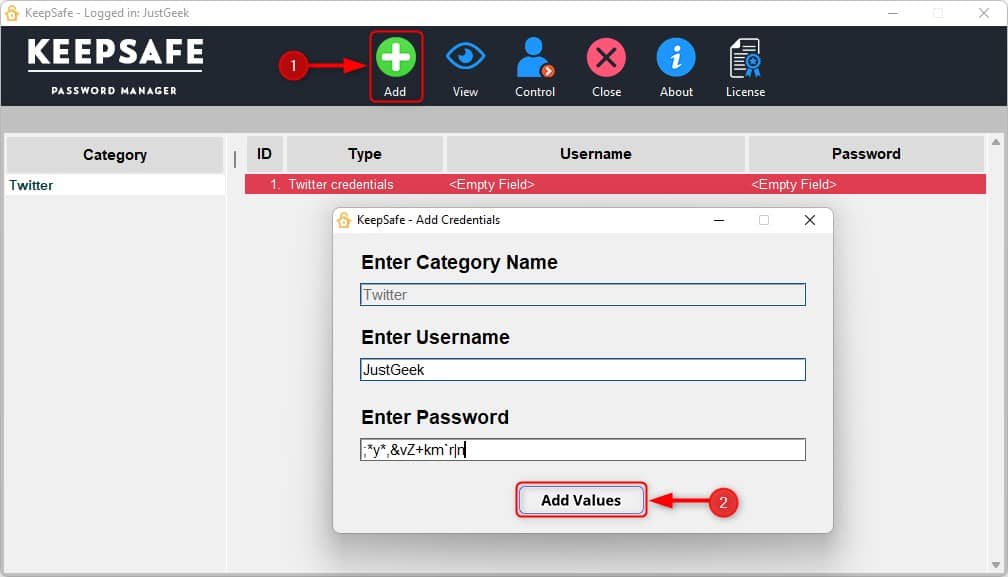 11. Finally, to display your accounts in a category, right-click on it, then click on " Open ".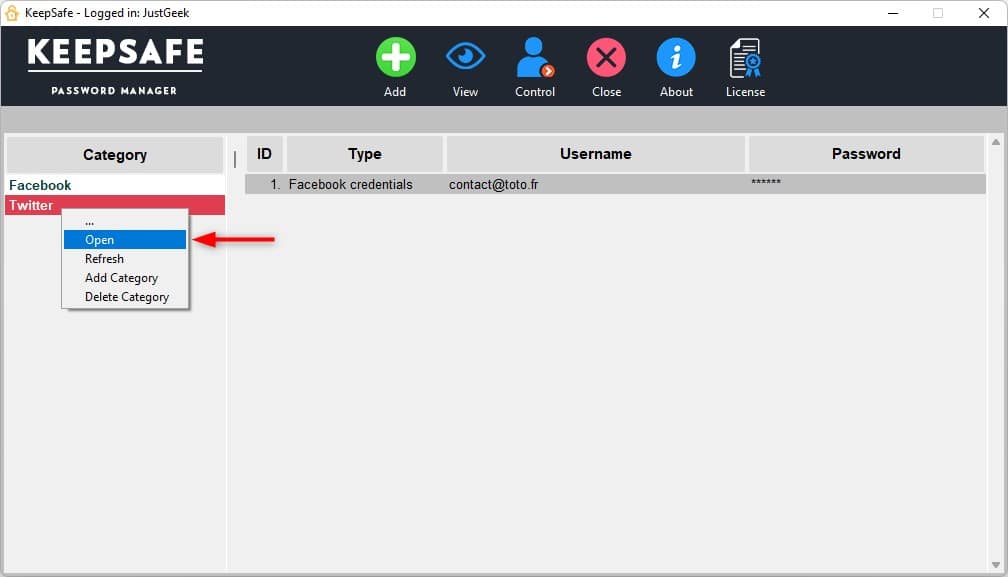 12. All you have to do is select the desired line, then click on the "View" button to discover the password.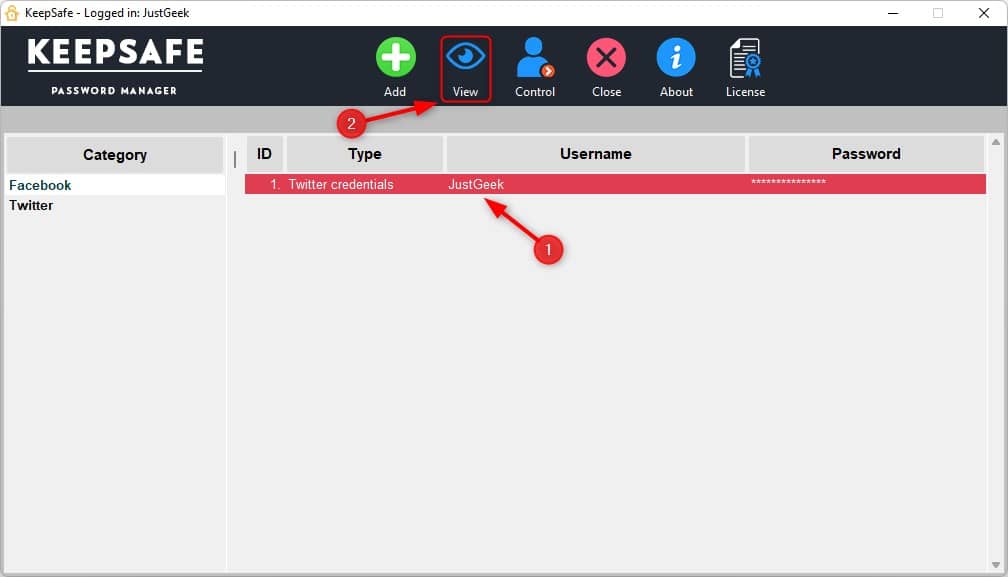 Conclusion
Keepsafe is the perfect application to store all your passwords in a virtual safe. It is a lightweight application that only takes up 36MB of disk space. It has a simple and intuitive interface. So you won't have any trouble using it. The only downside is the lack of a mobile application to find passwords on your smartphone.
If you liked this article, please subscribe to our reddit community to discuss it. You can also find us on Twitter and Facebook.