Long put aside, the digital format is now supplanting the paper format. Easier to access, less expensive to produce, and more environmentally friendly in terms of deforestation, the e-book has many advantages. Its democratization also owes a lot to Amazon and its famous digital reader, the kindle. However, you do not have to have a specific tool for reading your digital books, you just need the right software. For this, we recommend Koodo Reader : a all-in-one ebook reader very practical!
Read all your digital book formats for free with Koodo Reader
More than just an open source ebook reader, Koodo Reader is a free software allowing you to manage, study, and annotate your digital books. Downloadable on Windows, Mac and Linux, the tool can also be used from your web browser. It supports many formats, such as the classic .mobi, .epub, .pdf or even .azw3, the Kindle format, but it also tolerates less conventional formats (.cbr, .cbz, .cbt; .rtf, . docx, .html, .xml, etc).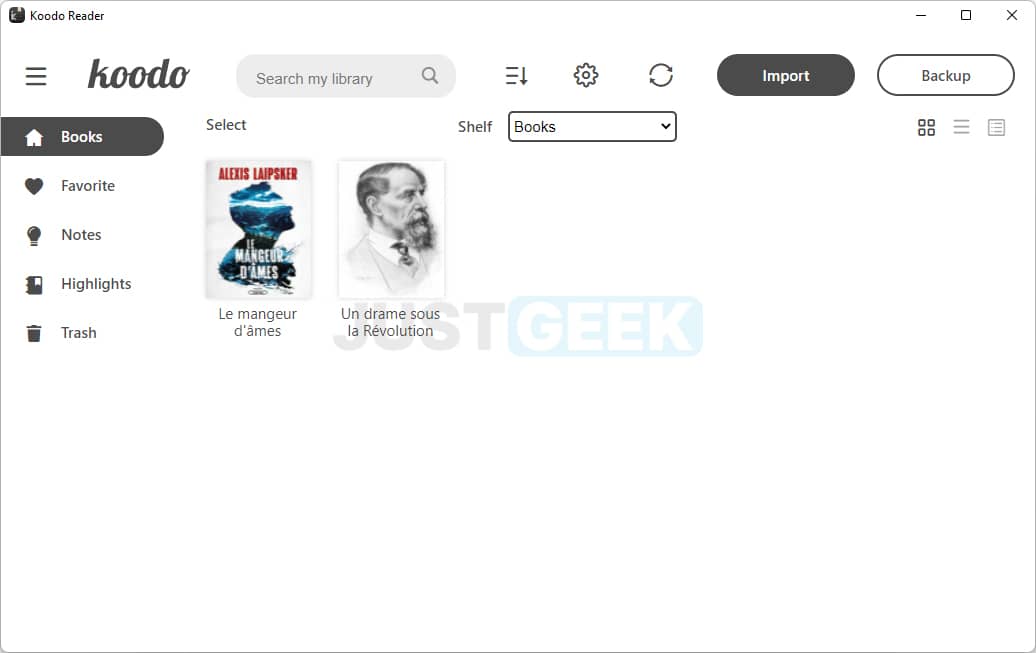 Compatible with the most used online hosting solutions (Dropbox, OneDrive, iCloud, etc.), the reader allows you to synchronize all your data between multiple devices. You can also save your changes directly to these storage platforms or locally on your PC from the player. This makes document restoration easy!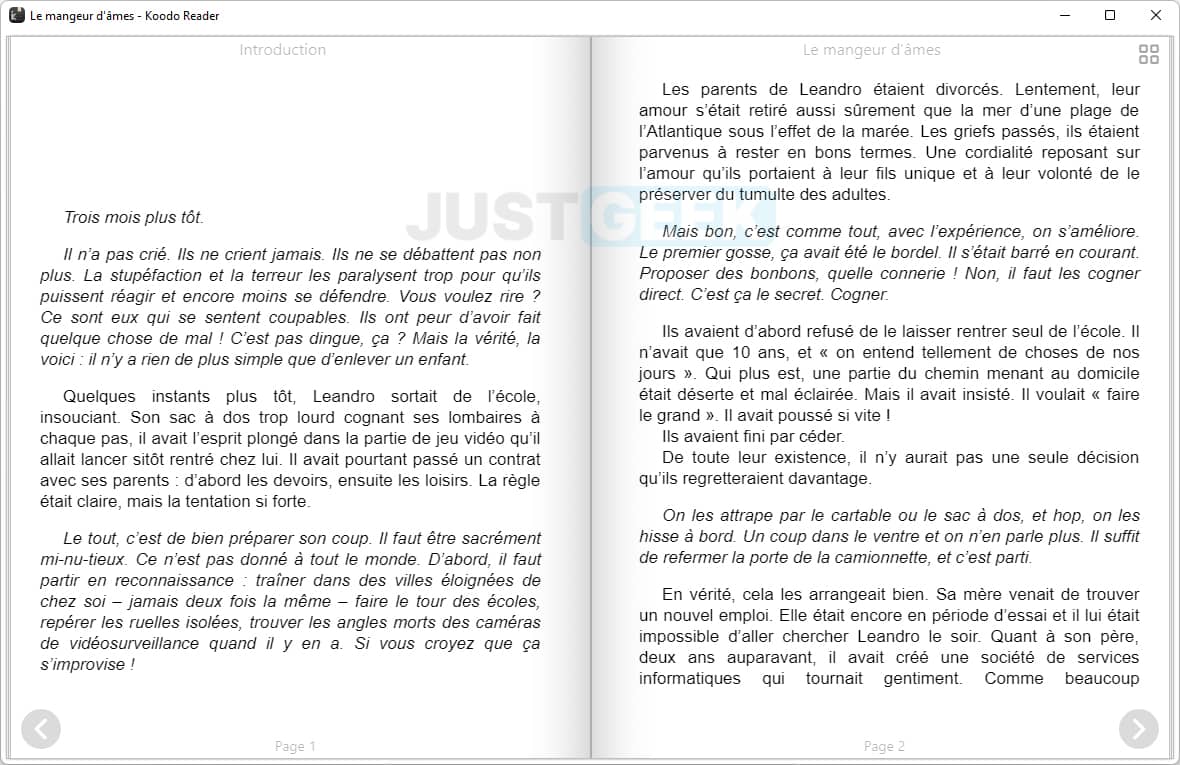 Add to all this that Koodo Reader offers some very interesting features. In particular, it gives you the possibility of annotating, highlighting or adding bookmarks to your digital documents in order to study them. You can also translate them into more than 25 languages. The tool even has a text-to-speech option!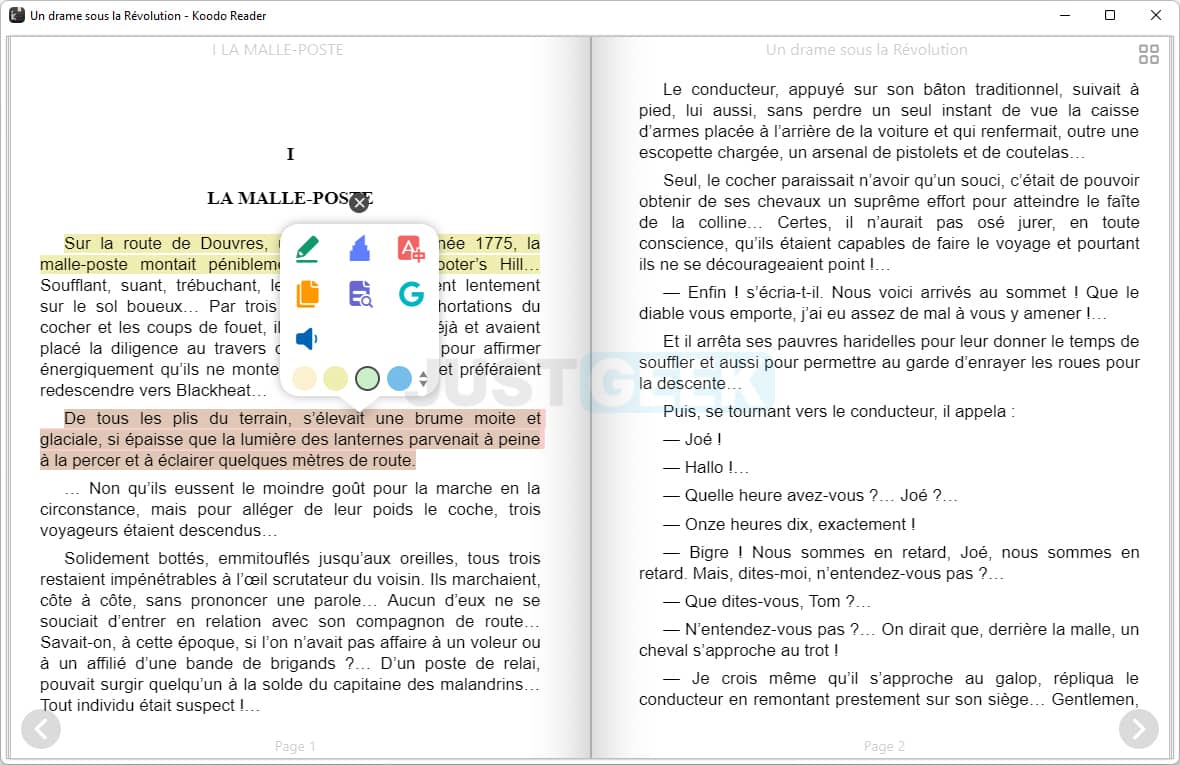 For your reading comfort, you can choose your layout. Some will prefer two columns to imitate the reading of a paper book where others will choose the continuous scrolling of the pages. Depending on the format of the document, you can modify the size and nature of the font, the line spacing, the spacing between paragraphs, the size of the margins, the brightness, the color of the text and the background… sum, it is difficult to do more complete! Note that the player interface itself can also be customized.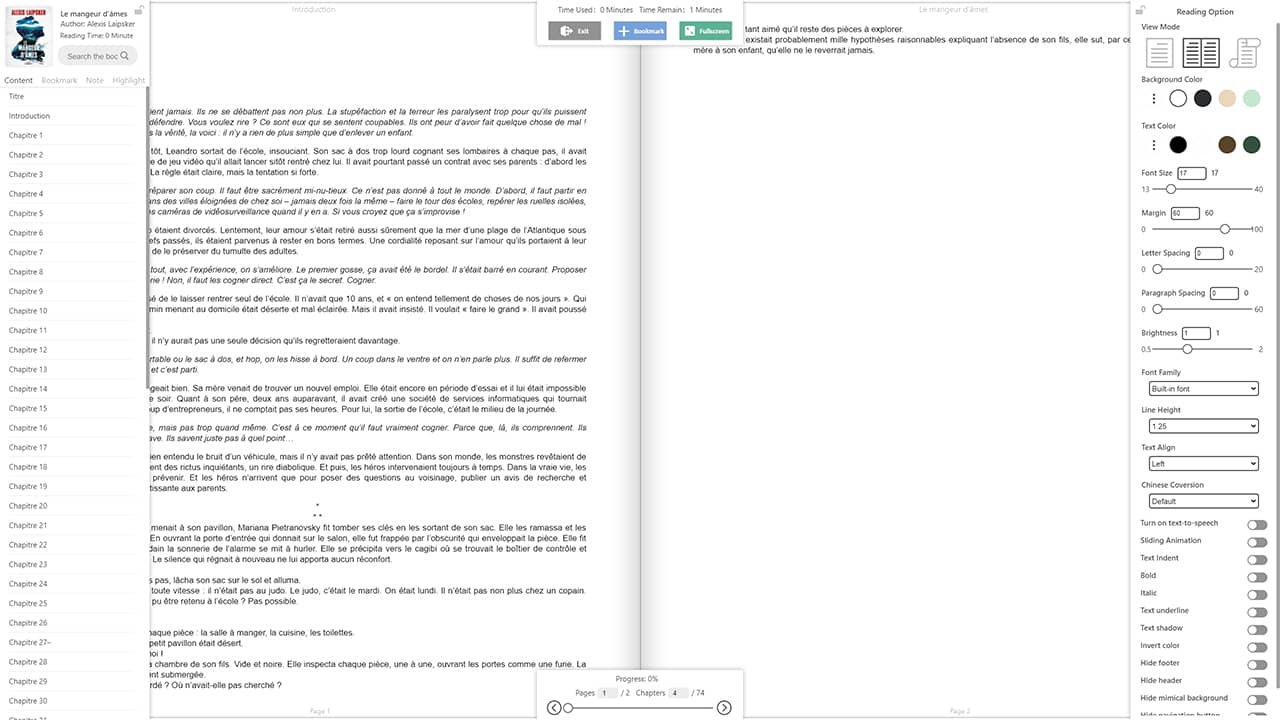 If you are a lover of ebooks, PDFs and digital books, we can only invite you to download this free reader and open-source !
What you must remember
Koodo Reader is an excellent modern and free ebook reader available on Windows, macOS and Linux. It has a simple and clear interface that makes it easy to find and read your favorite ebooks. Koodo Reader supports a multitude of file formats such as AZW3, CBR, CBZ, HTML, PDF, EPUB, MOBI, and more. Moreover, it incorporates many features and customization options to enhance your e-book reading experience.