Are you looking for a powerful, fast and free code editor? Look no further, we have what you need! Today we present to you Lapce , a free and open source code editor available on Windows, macOS and Linux. It supports many programming languages ​​and has an intuitive interface that makes it easy to use. To find out more, it is in the rest of this article that it happens.
Lapce, a powerful and fast code editor
Lapce is a powerful and lightning fast code editor . It supports all major programming languages ​​including C++, JavaScript, Python, and Ruby. Thanks to this software, you will be able to write code quickly and efficiently.
This open source code editor has many features to help you write code more efficiently. Some of these features include syntax highlighting , indentation guides, and autocompletion .
Syntax highlighting makes it easy to see which parts of your code are written correctly and which need attention. Indentation guides help you keep your code neatly formatted, while auto-completion provides suggestions for the next word or symbol you might want to type. This can save you time when writing your code and help ensure that your program runs smoothly.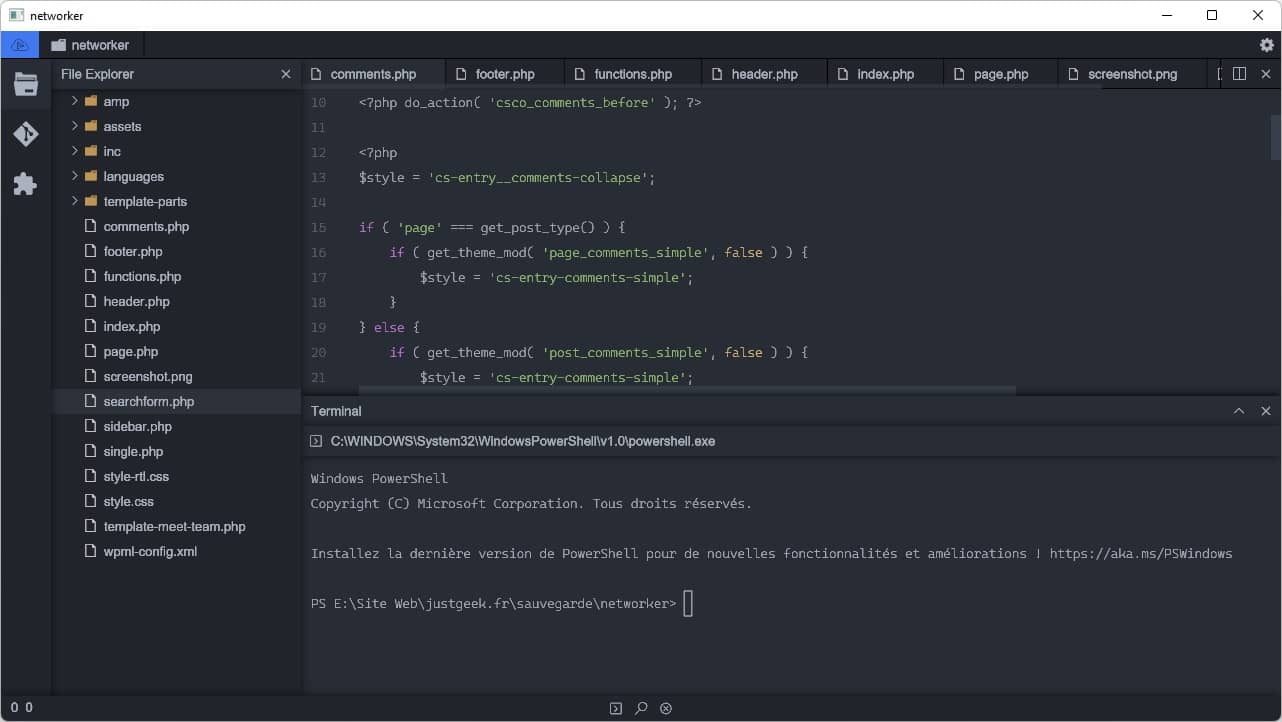 Additionally, Lapce includes a built-in terminal that allows you to run commands directly from the editor. This can be useful for debugging programs or trying out new coding techniques.
Finally, Lapce integrates well with other tools like Git, making it easy to manage your project's source code files. All in all, Lapce is a great tool for programmers of all experience levels.
If you are interested in this code editor, you can download it for free from the developer's official website. You will also find all the software documentation at this address .
What you must remember
Lapce is a free code editor that can be used to write and modify code. It is simple to use and has many features that make it a great choice for coding projects. Lapce supports a variety of programming languages, making it ideal for developers who work with multiple languages. Additionally, the editor offers powerful tools for debugging and managing code projects.
If you liked this article, please subscribe to our reddit community to discuss it. You can also find us on Twitter and Facebook.