Many of us work on computers and handle various types of files on a daily and regular basis. If so, chances are you've already needed to convert a file to another . However, this situation can be problematic if you do not have any file converter or file conversion application at hand.
Similarly, it is quite complicated to search and find a free online file converter because their reliability is not sure. Not to mention the fact that they are not all free and sometimes questionable in terms of confidentiality. If you find yourself in this dilemma, we recommend a proven free online tool: MiConv .
A free file converter without registration
MiConv is one of the best online file converters out there. Indeed, you can use this tool to convert different types of files to other formats. It supports the most popular formats and, on top of that, it is completely free to use.
As an online tool, you won't have to install anything on your computer. The use of MiConv is also not subject to online registration. Everything is done freely and for free.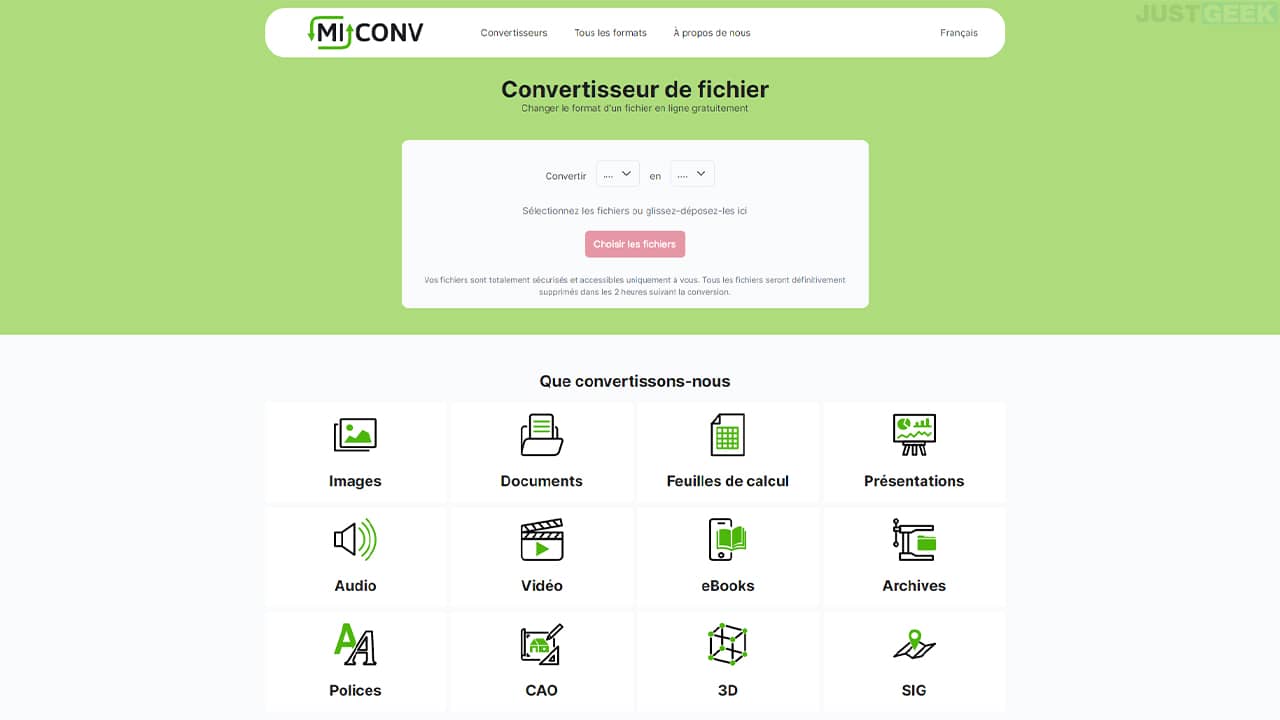 What files does MiConv support?
You can use MiConv to convert different file types: document, image, presentation, spreadsheet, video, audio, archive, ebook or much more.
MiConv is a really easy to use file converter. You just need to select the file(s) you want to convert. Then, specify the new destination format. Once this operation is completed, you will only have to download the new generated files.
However, note that due to its free nature and to streamline the service, MiConv has established a limit of 120 conversions per hour maximum . As far as privacy is concerned, your files will be automatically deleted within 2 hours of being converted. MiConv is thus an online conversion tool that you can use easily and safely.
If you liked this article, please subscribe to our reddit community to discuss it. You can also find us on Twitter and Facebook.