Manuskript is a tool that will suit writers who want to organize their writing production and plan everything before putting down a single word. For this, there is a method called the snowflake method.
The snowflake can help you turn your idea into a book, guiding you step by step and asking questions to go further.
Thus, while writing, you will take notes on each character, plot, event, or place in your story. Indeed, good fiction does not happen by chance with divine inspiration… No, no.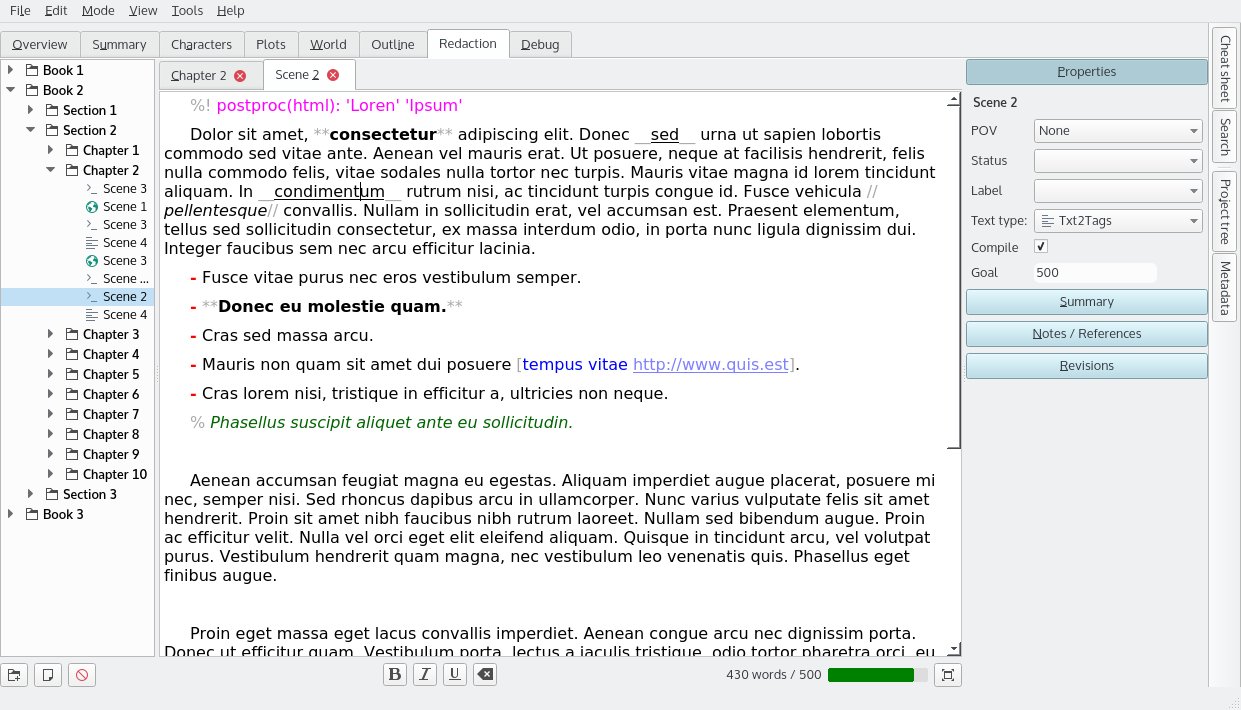 It is imagined, manufactured, forged little by little. And it's more efficient to do this design work up front. But designing is a difficult task. So to achieve this, it is possible to adopt this snowflake technique which allows you to take notes throughout the writing and to refine your story, plots, places or characters over time.
A kind of iterative writing that will appeal to developers.
And to make it happen, Manuskript is here to help you organize your thoughts and bits of information hierarchically. Obviously, everything can be rearranged as you progress. The editor also offers a distraction-free mode that lets you focus, including setting a word count or daily time to spend. Because yes, to learn to write, and to write well, you have to write at least a little bit every day.
Thus, see Manuskript as an assistant who will accompany you in the development of your ideas into a coherent whole, with complex characters, complicated plots and a detailed universe.
If you liked this article, please subscribe to our reddit community to discuss it. You can also find us on Twitter and Facebook.