Notice to users of PDF files. If you are looking for a handy tool to edit your documents, PDF24 might be for you. This online tool/free software offers a wide range of PDF tools to edit and convert your documents. Discover all its practical features in the rest of this article!
Everything for editing your PDF documents!
PDF24 is an online PDF editor that lets you edit your PDF documents. You can use it to edit your files, but also to convert them to any other format. But that's not all, because the tool also offers a lot of other interesting features for PDF editing . No matter what you need to do, you're bound to find the right tool for you.
PDF24 is a 100% free tool that you can use from any device (Windows, macOS or Linux computer, Android smartphone or iPhone or tablet) and in any web browser. PDF24 is available both online and as an application for Windows ( PDF24 Creator ). A Google Chrome extension is also offered.
No matter in what form you want to use the PDF24 tool, the process is always the same. Simply click on the feature that interests you to then create or modify your PDF files .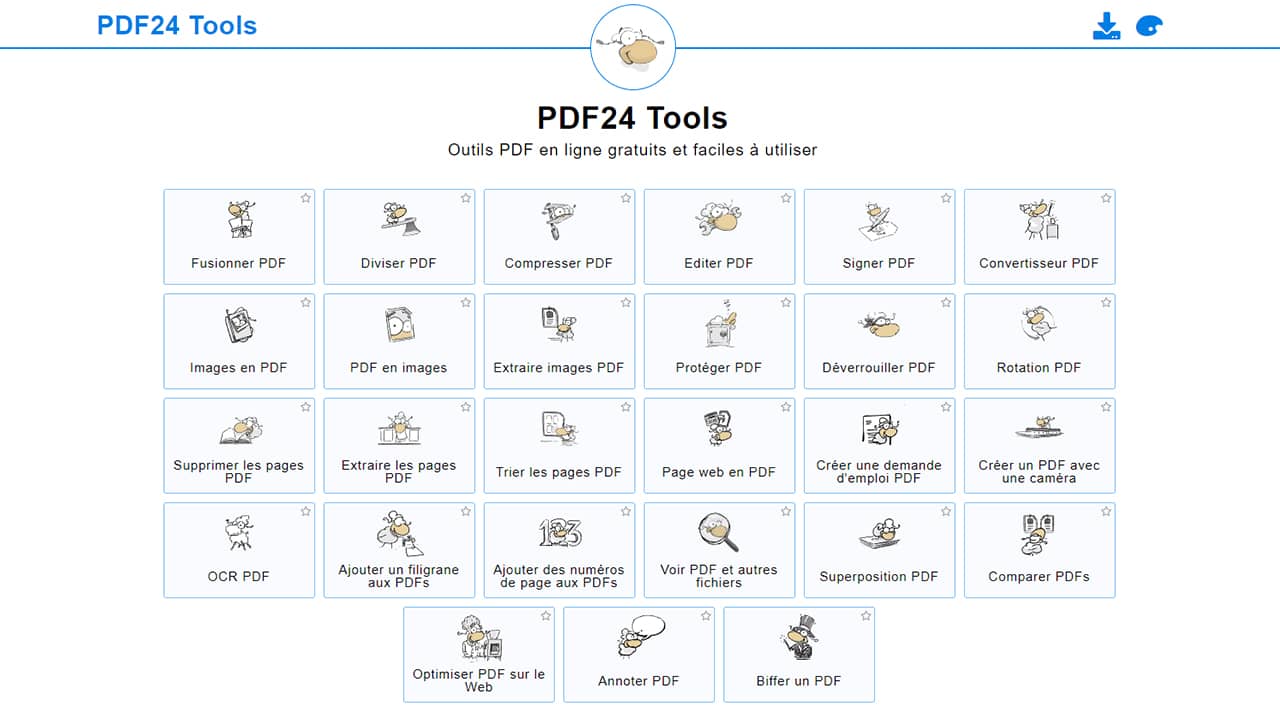 Finally, it should be noted that PDF24 is a completely secure platform . All file transfers are encrypted and your documents are automatically deleted from the servers after one hour. In addition, the German company Geek Software GmbH, which manages PDF24, ensures that your files will not be exploited in any way .
And if you're still reluctant to have your files transferred to remote servers, you can always download the software to your computer to use all of PDF24's PDF tools in offline mode .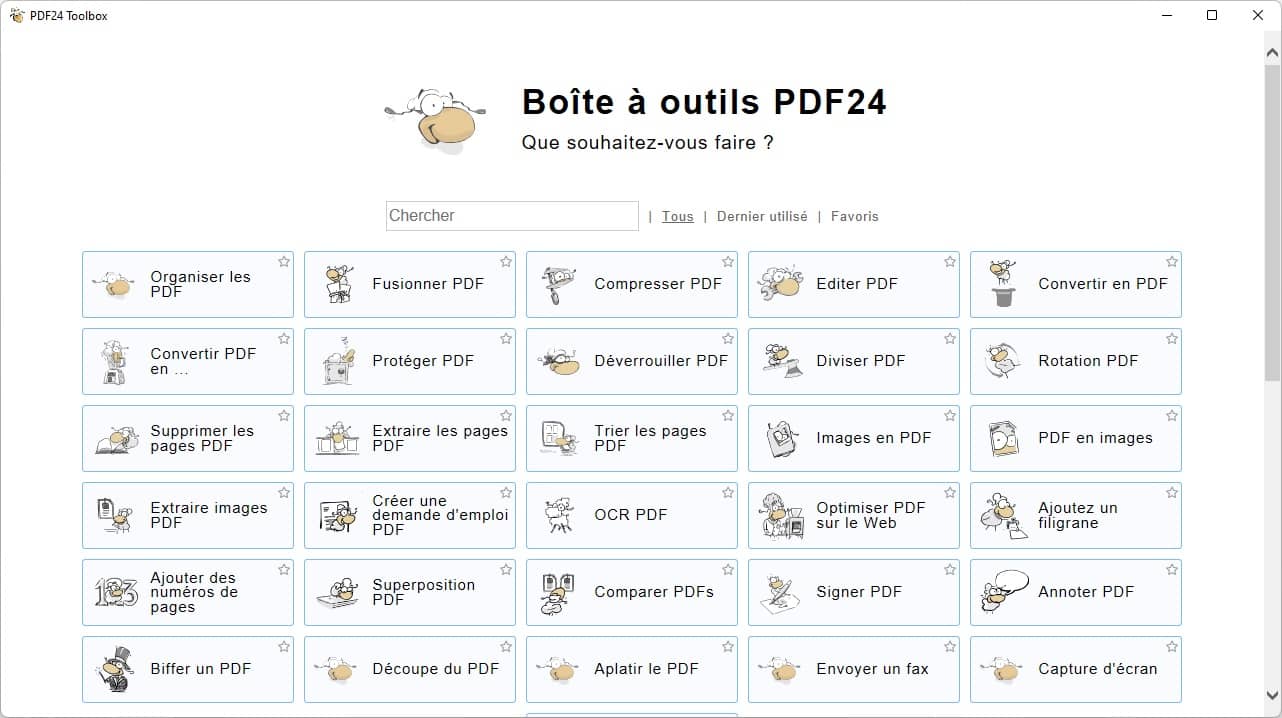 Focus on the practical features of PDF24
In all, more than thirty functionalities, each more practical than the other, await you on PDF24. In particular, you can use the software to:
Edit your PDF files as you see fit,
Merge several PDF files to create a single document,
Split a PDF file into several different documents,
Compress your PDF documents to reduce their size without affecting the quality of the file,
Compare two PDF documents and show their difference,
Sign a PDF : you can create the signature with the mouse or the touchpad of your computer/tablet or import it via an image,
Convert your PDF documents into other formats: Word, ODT, PowerPoint, Excel…
Transform a PDF file or pages into JPG image(s),
Create a PDF document from JPG image(s),
Extract the pages or images contained in your PDF files,
Protect access to your PDF documents with a password,
Disable the protection of a PDF file by removing the password in particular,
Delete PDF pages in your document, or sort them,
Convert a web page into a PDF file,
Add a watermark or page numbers to your PDF document,
Scan a document and create a PDF file using a webcam or your smartphone's camera…
A 100% free and really easy to use tool
PDF24 is a tool that you can use for free to edit or convert your PDF documents. Convenient, the tool is available both online or as software for Windows. In total, there are no less than thirty PDF tools available.
If you liked this article, please subscribe to our reddit community to discuss it. You can also find us on Twitter and Facebook.