There are many ways to share files quickly over the internet. The problem is that some of these tools do not guarantee the security of your data. Luckily, there are services that let you transfer your files P2P and make your security a priority. This is particularly the case of Quick Sync Me. If you are interested, continue reading!
A file transfer that goes through your browser
Quick Sync Me is a P2P file and text transfer tool that runs from your web browser. It is easy to use and completely secure. What's more, to share files via Quick Sync Me, you don't need to create an account.
One of the main attractions of this service lies in particular in its free nature. As of this writing, the service is still in beta. However, it already offers you features that make file transfer fun and accessible.
Log in and invite your contacts
How Quick Sync Me works isn't rocket science. To get started, go to this address . You will then see the " Start Session " button , which will allow you to create a kind of room in which you can share your files with the contacts of your choice.
To choose the person(s) you want to transfer your files to, you will need to copy your channel link to send to them. Once in this room, you will need to press the "  Choose Files " button . This will allow you to upload the file or text you want to transfer. Note that you should not exceed the 50 MB limit per file.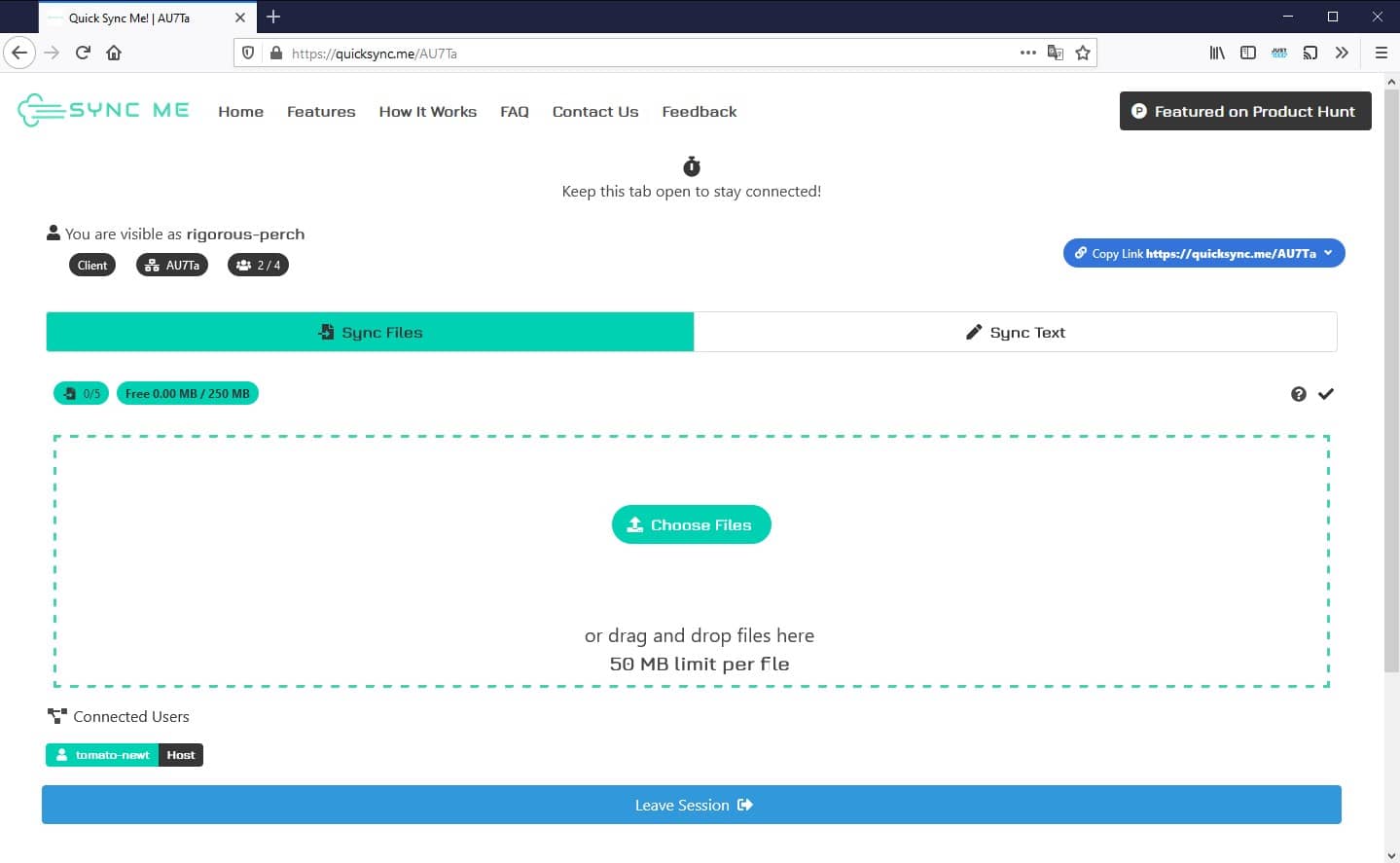 Quick Sync Me will then synchronize these files on the browser of the contacts with whom you have shared them. So when they open your channel link, they will be able to access the files you uploaded. At the moment, you can only invite 4 users to your room.
Quick Sync Me works with all current browsers, such as Google Chrome, Brave, Opera, and Microsoft Edge.