A PDF editor is software that lets you open, view, and edit PDF files. While there are many PDF editors on the market, they don't all offer the same features. Moreover, some of them are difficult to use and can be frustrating for beginners. In this sense, today I present to you UPDF , a completely free PDF editor that allows you to read and annotate PDF documents with ease. To learn more about this software and its features, I invite you to continue reading this article.
UPDF, a free and very easy to use PDF editor
PDF editors are useful for many reasons. Sometimes you may need to edit a PDF document for work or school. Other times, you may want to make changes to a PDF file before printing it or sharing it with others. Either way, using a PDF editor like UPDF is the best way to get the job done.
UPDF is a free PDF editor available on Windows and macOS . With it, you can read and edit PDF documents with just a few clicks. The software is guaranteed ad-free, watermark-free and you can use it without any limitations.
This PDF software features a modern interface and offers a wide range of features . First of all, UPDF lets you add or edit text in a PDF document. You can choose the font, color, size and style of writing. But that's not all !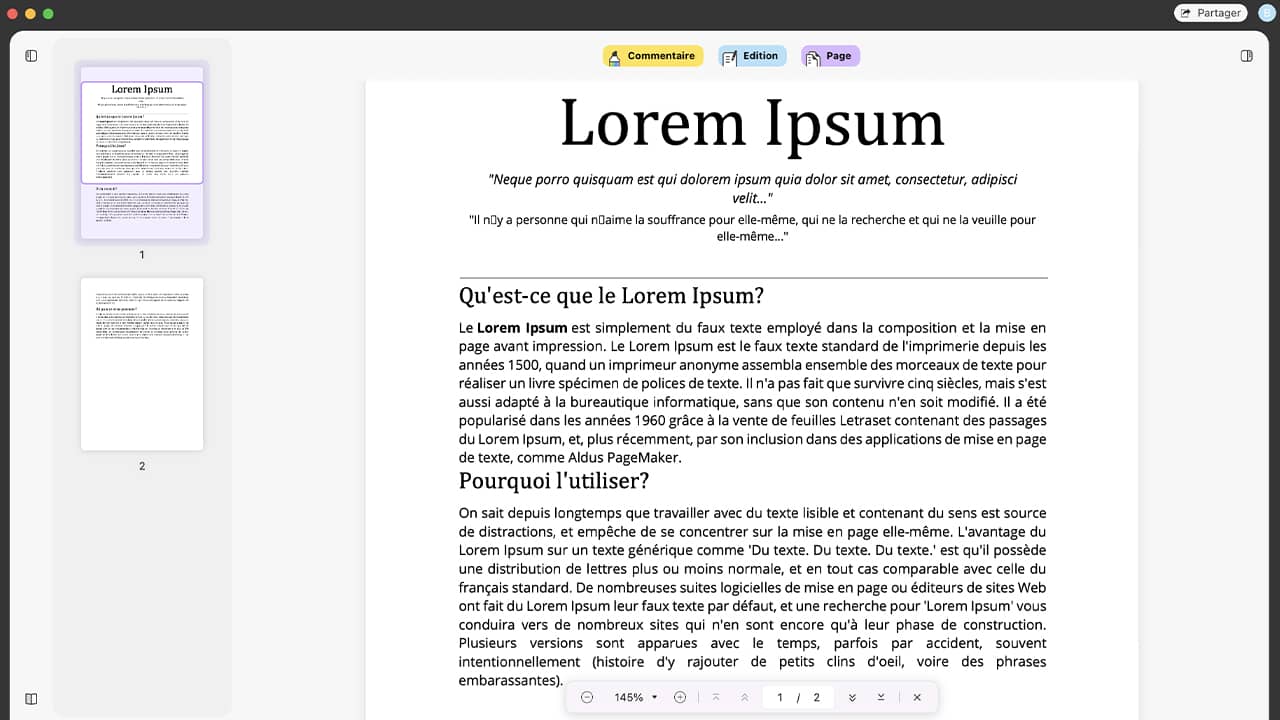 UPDF also lets you add images to your PDF documents. You can then crop them and place them wherever you want on your document.
Additionally, the software allows you to create and save up to 4 electronic signatures. Thus, you will be able to sign a PDF easily and quickly.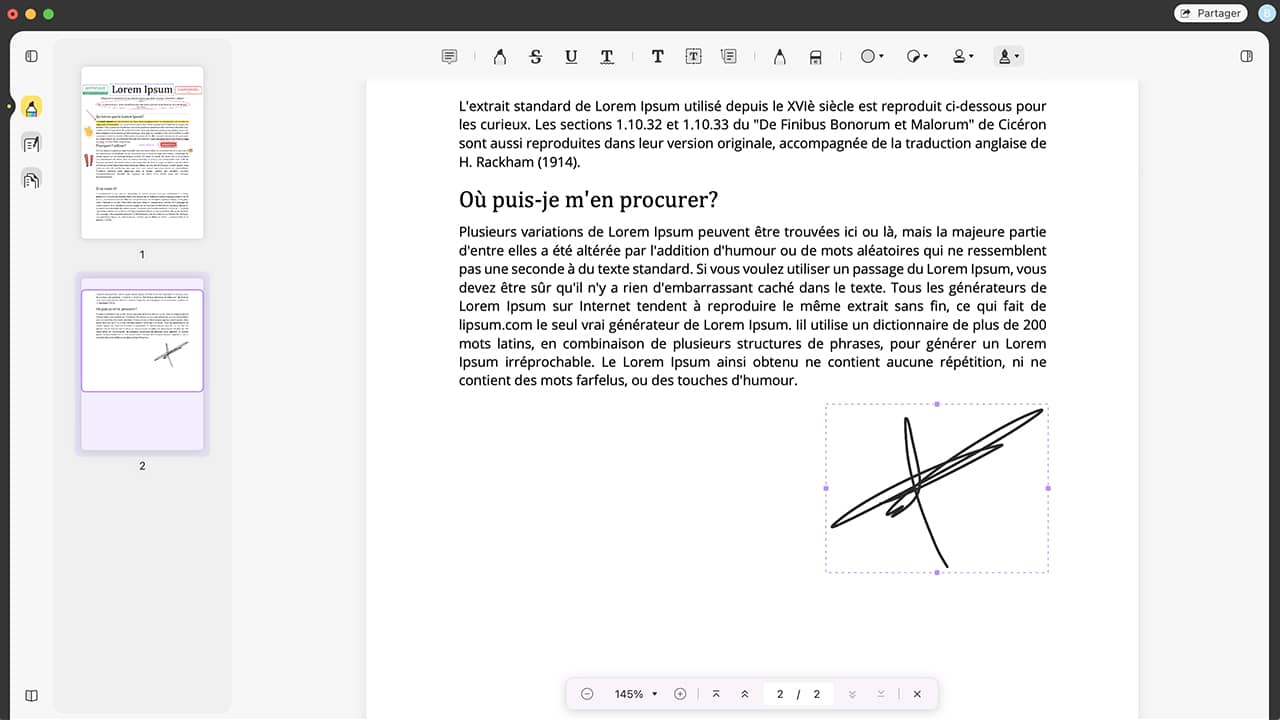 Also, this PDF editor has a variety of annotation tools that allow highlighting text, adding notes, shapes (rectangle, circle, arrow, etc.), stickers and even custom stamps .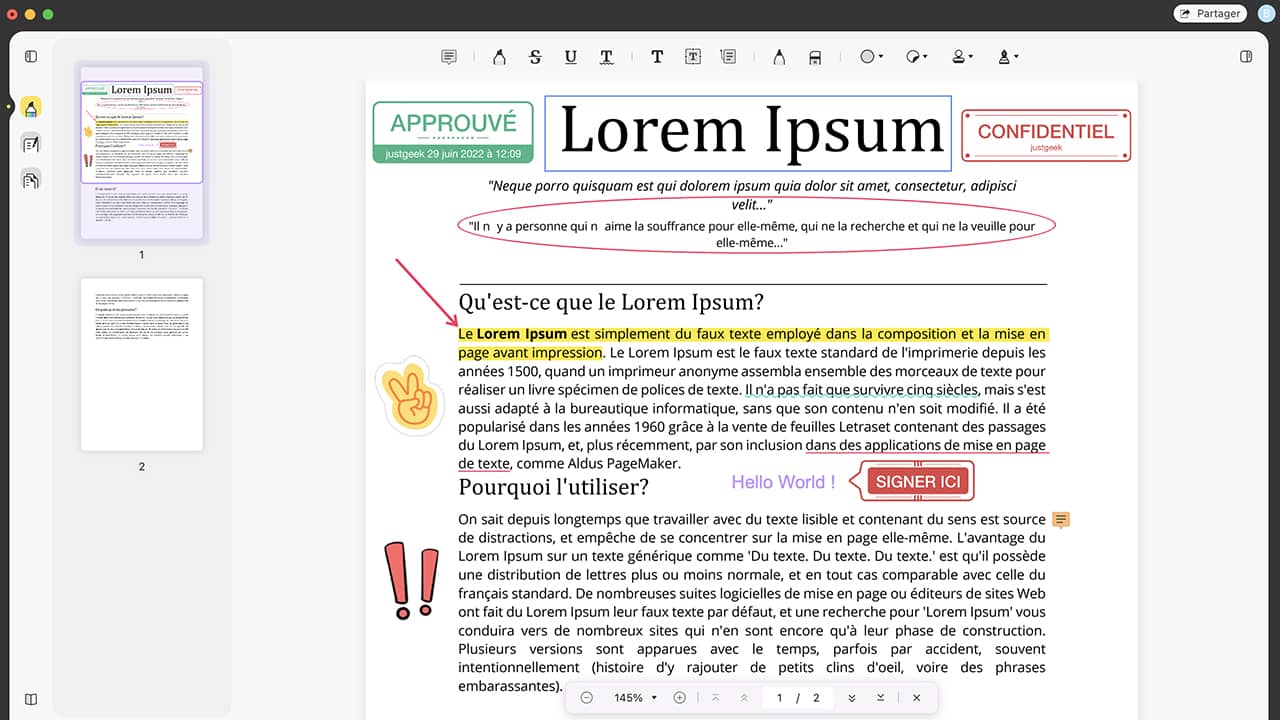 Finally, note that UPDF allows you to reorganize the pages of your PDF documents as you see fit and you can even merge several PDF files to make a single document.
Overall, UPDF is a great choice for anyone looking for a reliable, free, and easy-to-use PDF editor. The only downside is that you have to create a (free) account to use the software. Also, note that some features are currently only available in the Mac version. Hopefully they will soon arrive in the Windows version…
Anyway, if you are interested in UPDF, you can download the Windows version from the Softpedia platform and the Mac version from the developer's official website.
What you must remember
UPDF is a great PDF editor because it's free and easy to use. It has all the features you need to make changes to your PDFs, including annotating, editing, and adding an electronic signature. UPDF also lets you merge and organize PDF pages, making it a very versatile tool. All in all, it's perfect for students, professionals, and anyone who needs to work with PDFs on a regular basis.