There are many solutions to record your computer screen . However, most of them require the installation of software. To capture a video of your screen without installing anything, I therefore suggest the free online service RecordCast .
Record your PC screen from your web browser
Screen recording is a feature used by many content creators today. This makes it possible, for example, to make tutorial videos, show a bug, record online courses and conferences or simply explain something to someone. In short, you will understand, the uses are multiple.
To record your screen in video for free , simply go to the RecordCast site from your favorite web browser. It is a free site that requires no registration and no installation.
To start recording your screen with RecordCast, click the " Start Recording " button. Next, you are asked to select the audio recording method during screen recording. You have three options: record microphone sound, computer sound, or no sound.
Then click on the red button above " Click to Start Recording ". And finally, choose whether you want to record your entire screen, a specific window, or a tab of your browser. Video capture of your screen will start right after you select the option.
To stop recording, click on the red " Stop " button.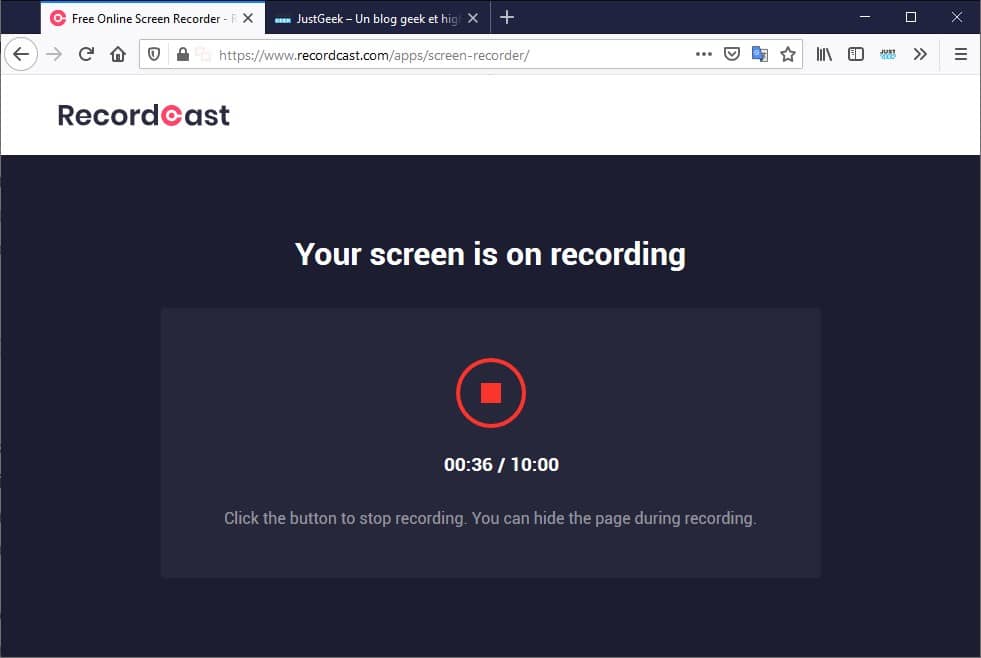 You can then preview your recording and if you are satisfied with the result, you can of course download it by clicking on the " Download " button. Your video file will be in WebM format. If this format does not suit you, you can always convert it using an online file converter for example.
Ah yes, I almost forgot, you can also edit your video by clicking on the " Edit This Screencast Now " button. You will then be redirected to the FlexClip site .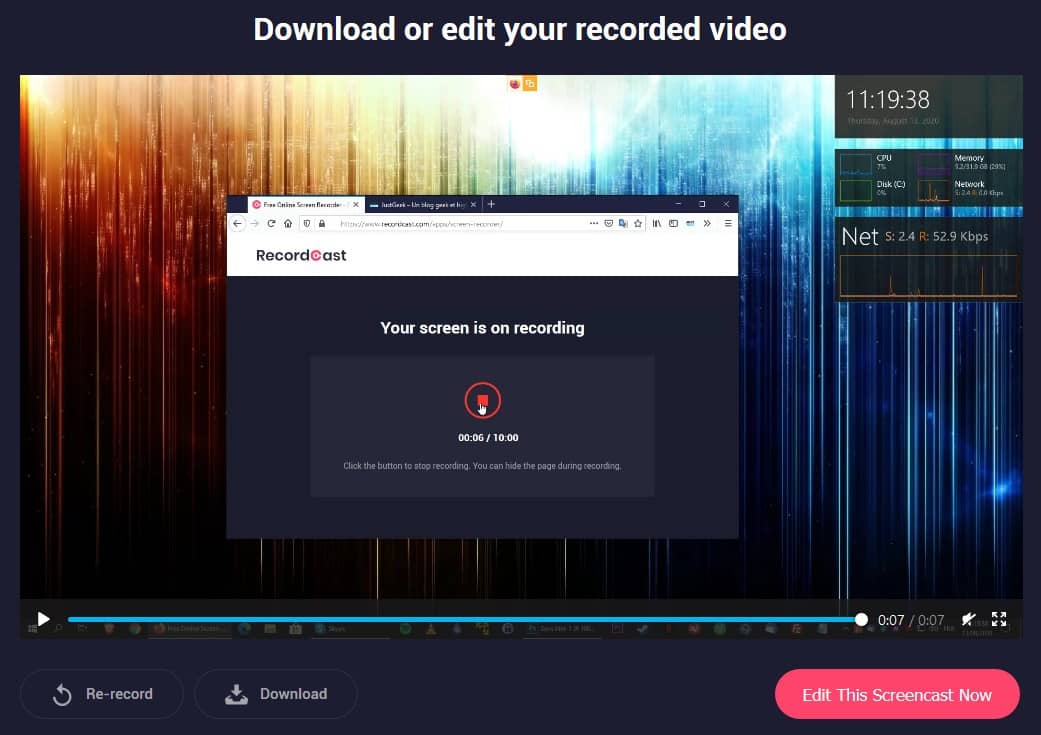 Conclusion
RecordCast is an excellent free online tool to record your screen in video. It is a free service that requires no registration. You can capture video of your computer screen as many times as you want. And icing on the cake, the recorded videos have no watermark. The only thing that can be criticized is that it does not offer the webcam recording option.
To film your computer screen while showing off your little face, I suggest the Recordscreen.io site .
If you liked this article, please subscribe to our reddit community to discuss it. You can also find us on Twitter and Facebook.