Nothing better than a relaxing atmosphere to work well or study. But you don't feel like listening to music? Rest assured, you can find many other, even nicer, alternatives on the internet. The Relax Frens Web application, for example, offers you the possibility of creating your own sound environment . Here's how!
Combine relaxing sounds (eight sounds to choose from!)
Relax Frens is a website that allows you to create a personalized soundscape . To do this, the web application offers you to combine several different sounds. You can then create a sound environment in perfect harmony with your current needs: to concentrate during work or studies, or just to relax after a tiring day. The service is totally free and you can use it unlimited.
From the Relax Frens homepage, you can choose between eight different sounds that you can mix and match as you wish to create the perfect soundscape . The eight sounds in question are: rain, crackling fire, the chirping of birds, the rustling of the wind, the sound of waves, the roar of a thunderstorm, the light hubbub of the city or the sound of 'a conversation.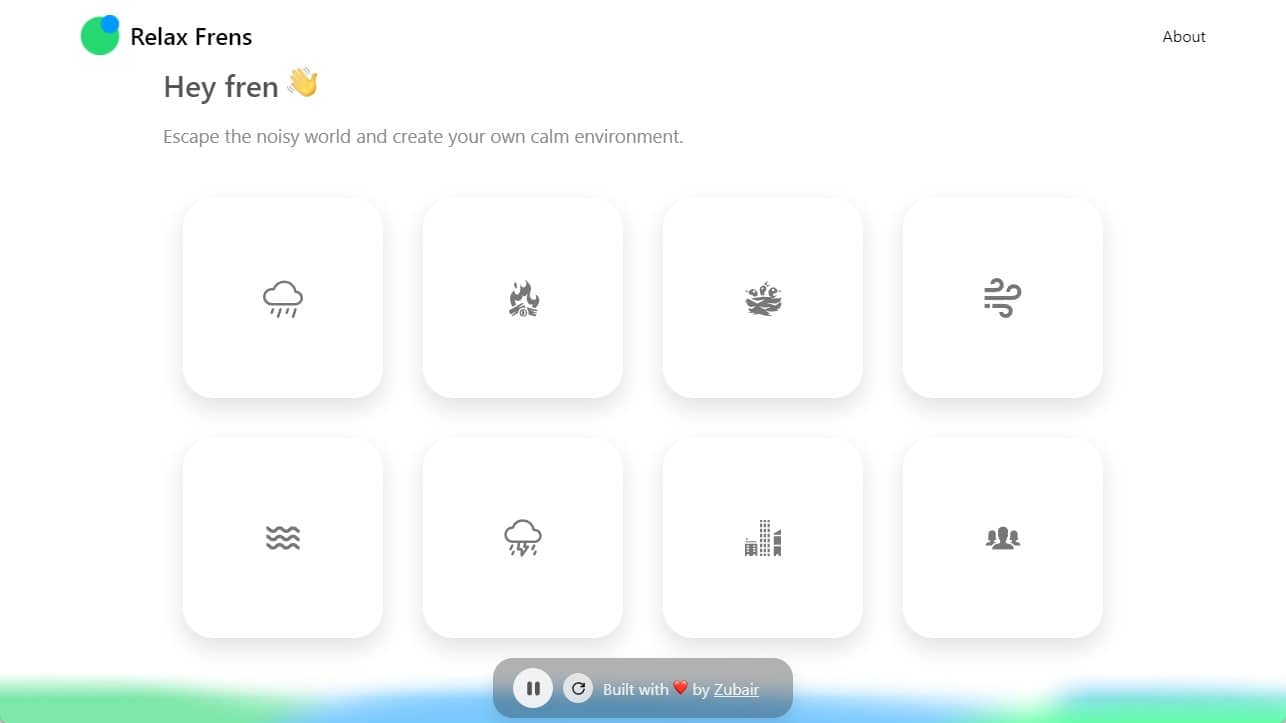 How to use Relax Frens?
To use Relax Frens, you wo n't need to register or pay anything. the website is entirely free. In addition, the web application is meant to be really simple and practical to use.
Each sound is represented by a small icon. All you have to do is click on the icons of your choice to activate the corresponding sounds. You can then separately control the volume of each sound to create the perfect sound combination for your concentration and/or your well-being!
Then to listen to the result, Relax Frens offers a small player at the bottom of the page. You can start playing the music or even pause it as you see fit. You will also find a button that allows you to reset the sound settings.
Conclusion
Relax Frens is arguably the perfect web application for you to unwind and relax . Thanks to it, you will be able to create your own sound environment with relaxing and soothing sounds . Free and easy to use, this service can accompany you wherever you are. It will undoubtedly allow you to be more productive and calmer throughout the day.
As of this writing, 8 ambient sounds are available. However, it could be that the developer of Relax Frens plans to add more in a future update. Enjoy!
If you liked this article, please subscribe to our reddit community to discuss it. You can also find us on Twitter and Facebook.