In a previous article, we told you how to restore the classic ribbon in File Explorer on Windows 11 from Registry Editor. However, for those who are not comfortable with computers, we are now offering you a new, even simpler method. This comes in the form of software called RibbonEnablerForWindows11. This is a small open source program that allows you to restore old ribbon in Windows 11 File Explorer (that of Windows 10).
Restore Ribbon in Windows 11 File Explorer
Compared to Windows 10, File Explorer in Windows 11 has gained in clarity and sobriety. Indeed, it comes in a much more refined and simplified interface. The top banner now displays small icons, while in Windows 10, you have the icons, but also the labels for each function. Nevertheless, Microsoft still thought of integrating the name of each function represented by the icon when hovering the mouse cursor. So if you have any doubts about the function of an icon, just hover over it.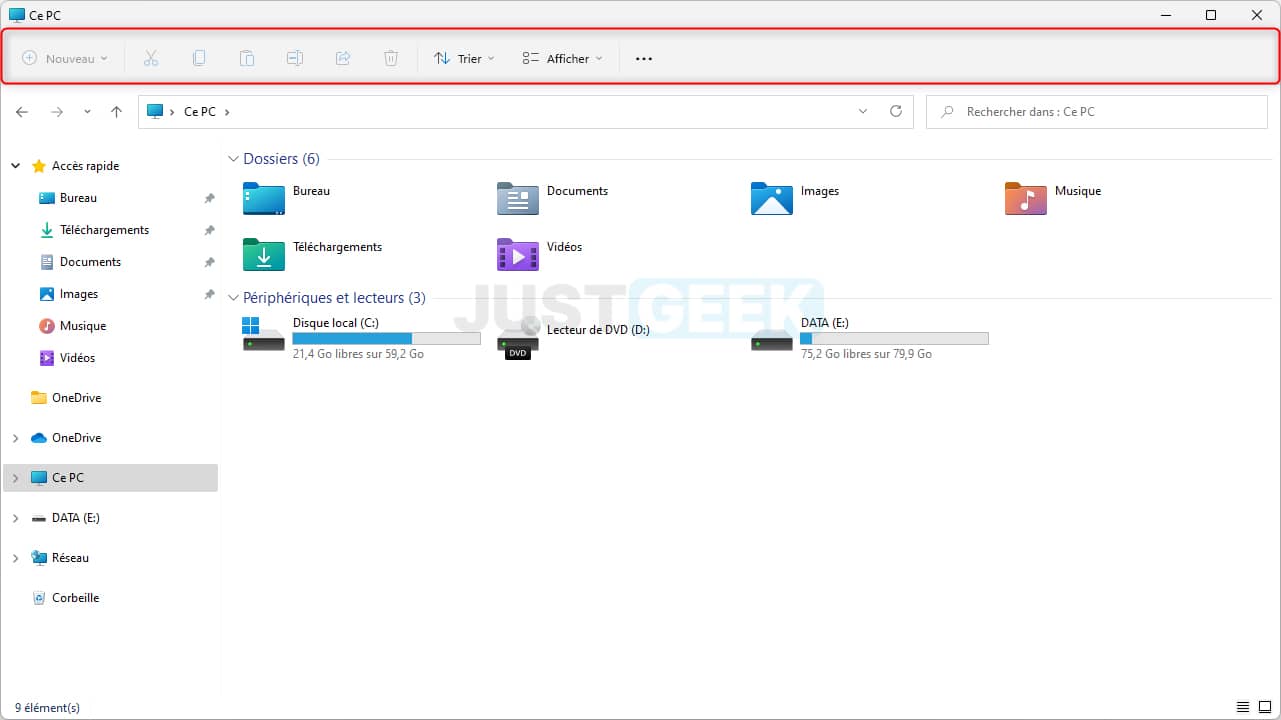 However, if you're here, you probably want to know how restore classic ribbon in Windows 11 File Explorer, is not it ? So that's where it comes in. RibbonEnablerForWindows11. This free and open source software allows you to replace the command bar of the new Windows 11 File Explorer with the classic ribbon that previously existed in Windows 10. And all this with just one click! Here's how it works.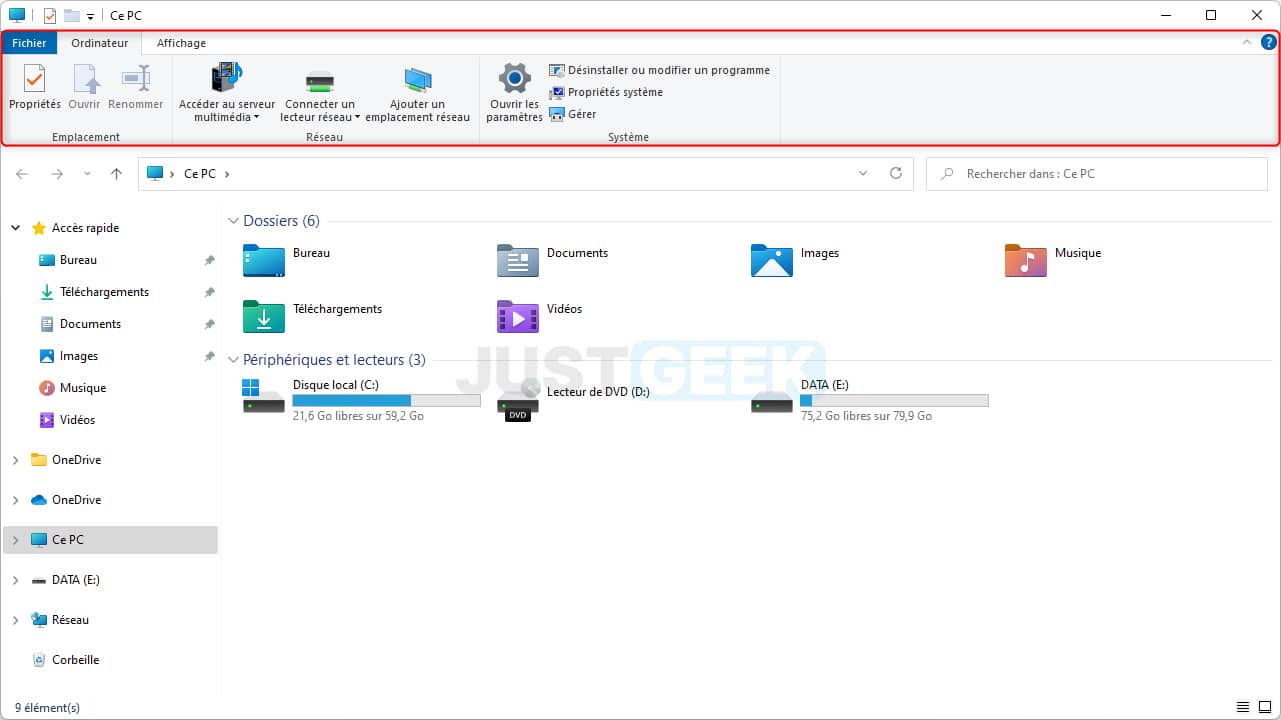 The operation of RibbonEnablerForWindows11 is very simple. To restore the old File Explorer in Windows 11, follow these steps:
1. start with download RibbonEnablerForWindows11 from the GitHub platform.
2. Then do a right click on the RibbonEnablerForWindows11.exe filethen select " Execute as administrator in the context menu.
3. Once the program is open, check " EnableRibbon », then click on « Restart explorer.exe ".
✅ That's it! The next time you open Windows 11 File Explorer, you should see the old ribbon containing all the useful features. And if you ever want to go back, all you have to do is reopen the RibbonEnablerForWindows11 software (as admin), then check " Disable Ribbon (Enable Windows 11 Command bar) » and click on « Restart explorer.exe ".