Math is the pet peeve of many students (and sometimes their parents). Software engineer Kevin Match has therefore developed a simple and fun tool to make learning mathematics accessible to everyone: RoboMath ! It is an online platform where you can put your knowledge of multiplication tables to good use and improve your mental arithmetic skills. In the rest of this article, we present the tool and its features in more detail.
Learn math online with RoboMath
The RoboMath online tool was designed to provide a dedicated environment for learning math . Thus, the platform offers you to challenge your computing skills through different tools. The first is in the form of a spreadsheet. It is a succession of 25 simple mathematical operations; you can choose addition , subtraction , division or multiplication . You can select a single operation or several at a time. RoboMath then generates calculations based on the chosen operations and the defined number range (ranging from 1 to 9999).
To make the calculation more challenging, you can also set a stopwatch and try to complete all the calculations within the given time. Once all the calculations are done, the tool checks your answers, allowing you to come back to any errors.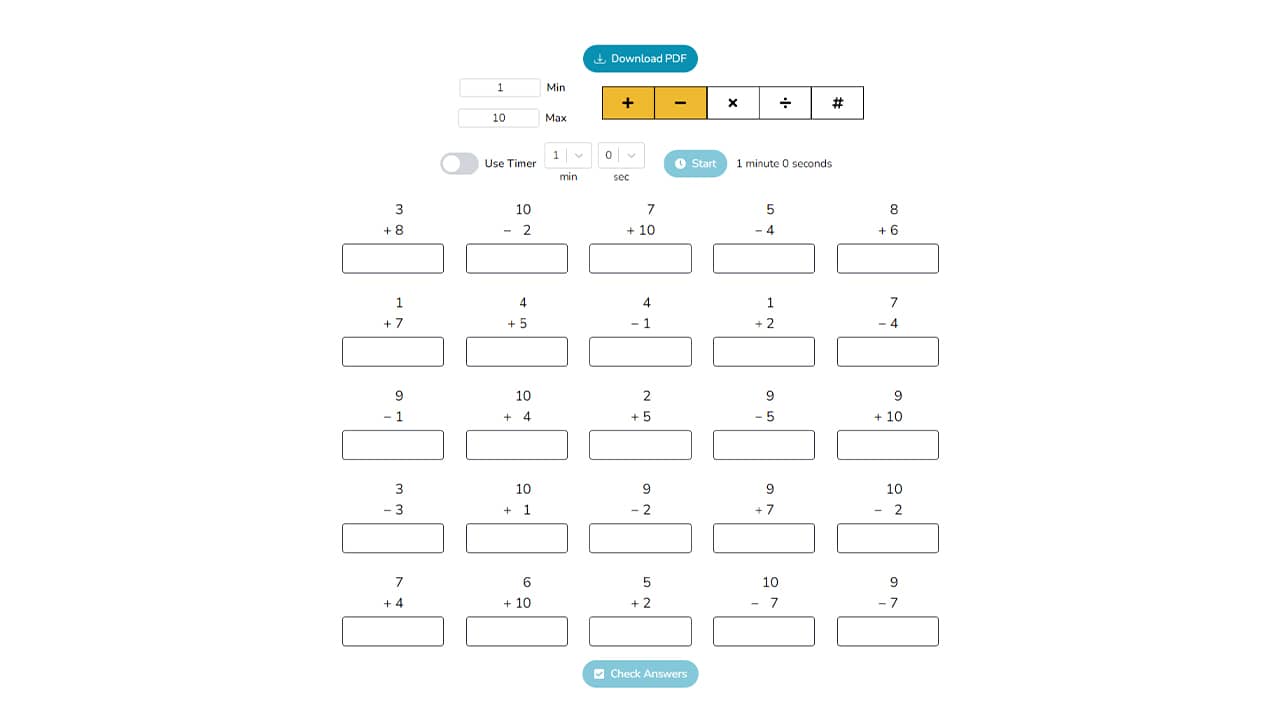 In addition to worksheets, you can practice on flashcards. With this function, the problems scroll one by one and not by range of 25. So you can challenge yourself by trying to succeed as many operations as possible in a predefined period of time. What to become unbeatable in head calculation!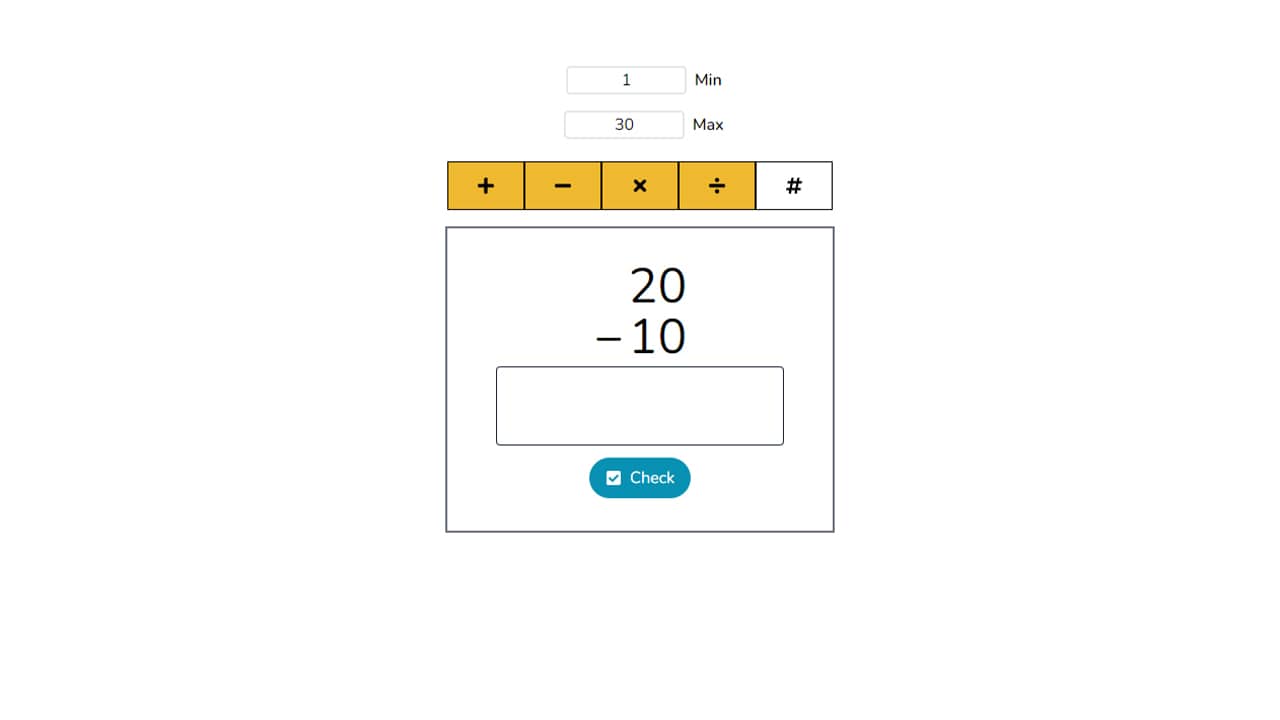 Finally, note that RoboMath also lets you download the worksheets in PDF format for free . This can in particular allow you to print the exercises for your children or your pupils. In short, this tool is a great way to learn and practice math.
What you must remember
Whether you have math gaps to fill or are desperate for a way to get your kids loving arithmetic, RoboMath is the answer. It is also an excellent tool for practicing "mind gymnastics" and maintaining cognitive abilities. In any case, know that this is a 100% free tool that we strongly invite you to discover! If you know of other calculation and logic tools, do not hesitate to mention them in the comments of this article.