Attention, advocates of secure file sharing! We have an application that you'll love if you're seeking a way to transmit personal documents without entrusting them to a server beyond your control.
Introducing Rymdport (formerly known as wormhole-gui), a versatile software compatible with all operating systems. With Rymdport, you can effortlessly share files, folders, and even text across multiple devices, just like the daring pirates you are.
Rest assured, everything you share via Rymdport benefits from end-to-end encryption, courtesy of the remarkable magic-wormhole protocol we previously discussed. And to sweeten the deal, Rymdport seamlessly interacts with other wormhole clients. How cool is that?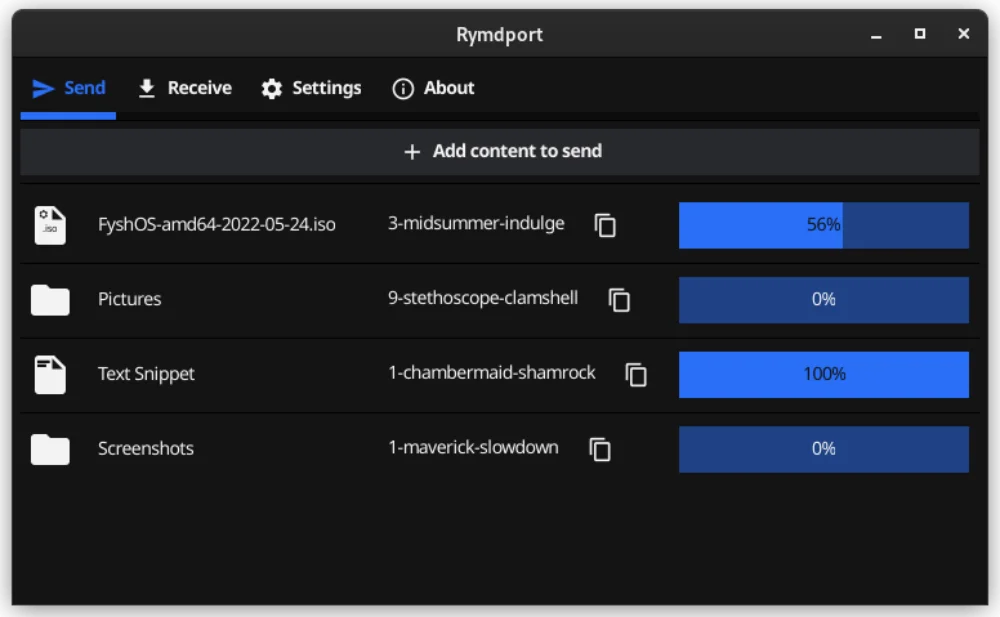 Rymdport is built upon wormhole-william, a native implementation of magic-wormhole in Go. This allows Rymdport to compile into a self-contained binary without any external dependencies, resulting in superior performance compared to magic-wormhole.
To download Rymdport, visit the releases page, where you'll find versions for Windows, macOS, Linux, and even FreeBSD. Linux users can also find Rymdport available as a Flatpak on Flathub.
Please note that the macOS binaries provided are not signed with an official Apple certificate. To address this issue, you can remove the quarantine attribute from the application using the following command:
xattr -r -d com.apple.quarantine PATH_TO_RYMDPORT.APP

Alternatively, if you prefer, you can compile Rymdport yourself by following the instructions provided on the GitHub page.