Television and photography are some of the inventions that have brought a big change in the world. But nothing has revolutionized the world more than the Internet. With the Internet, it is now possible to communicate with anyone on the other side of the world by videoconference with a very small all-purpose object.
Computers are becoming more and more powerful and more and more powerful programs are born with them. Why take the plane or the subway to go to a meeting, when you have many tools used to communicate remotely ? Software exists to control a computer remotely , to share files with colleagues and even to show them live what you are doing on your computer. In the last example, it's about screen sharing tools.
There are many online tools that allow you to share your computer screen . And in this sense, today I present to you Screego , a great free open source online tool that allows you to share your computer screen with whoever you want and in complete safety.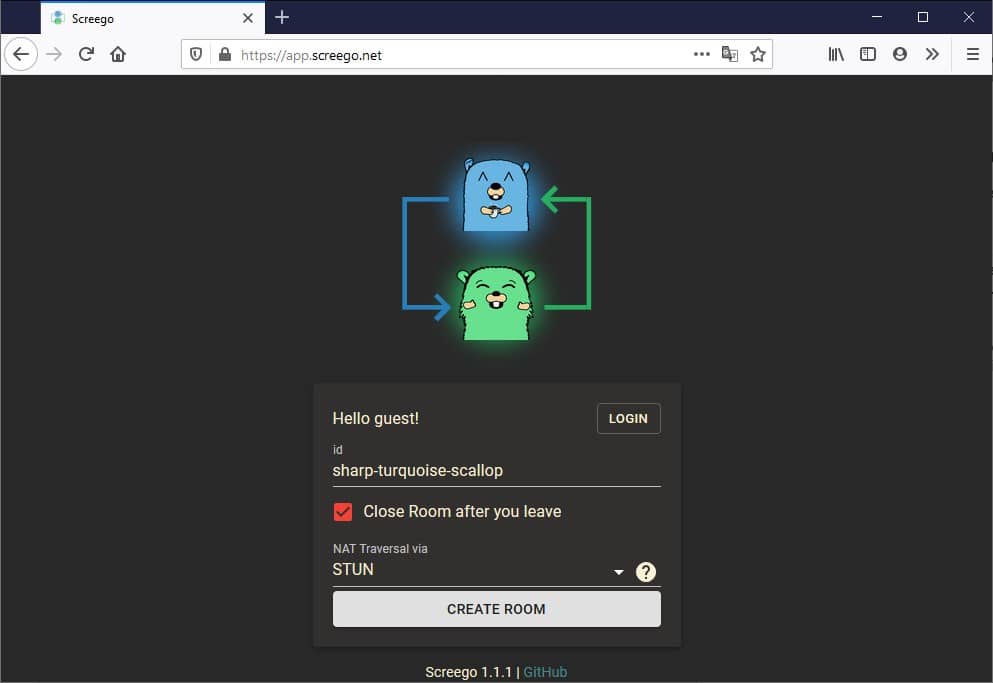 Screego, a simple and effective tool
If you're looking for a quick and easy way to share your PC screen, consider Screego. It is an online tool allowing you to quickly share your computer screen with family or colleagues.
Although there are recognized tools for sharing your screen, Screego stands out for its simplicity and efficiency. Indeed, with Screego, you can share your screen in seconds, without installing any software on your computer. It's quite practical if you want to do a screen sharing in an emergency, or if you don't have your own computer available.
In addition, communication with Screego is very smooth. It is also to solve the recurring latency problem when using well-known tools like Microsoft Teams that Screego was created. On top of all that, Screego is a totally free tool.
Share your screen in three clicks with Screego
Screego is the easiest and fastest to use screen sharing tool. To share your screen, all you have to do is go to the tool's website. On the home page, there is a predefined configuration for sharing. All that remains is to click on the " Create room " button. You will then be automatically redirected to the screen sharing room.
At this level, you must copy the URL of your instance and send it to your recipients. Next, click on the " Start Presentation " icon (the square with an up arrow) and begin transmitting images from your live screen.
Conclusion
Finally, Screego is a perfect tool for quickly doing screen sharing. Your recipients will not be required to download any sharing software. All you need is an internet connection and a web browser. The ease of use of Screego and the fluidity of its transmissions make it a tool that everyone needs.
If you liked this article, please subscribe to our reddit community to discuss it. You can also find us on Twitter and Facebook.