In our daily life, stains are unavoidable. Whether it's coffee spilled on our favorite shirt, wine on the white carpet, or chocolate on the sofa, we've all faced tough stains that seem impossible to remove. But don't worry; there are solutions for every type of stain. In this article, we introduce you to a site called Stain Solutions, developed by Susan Taylor, a former extension educator at the University of Illinois, which offers solutions for removing all kinds of stains.
Don't be afraid of stains anymore, thanks to the Stain Solutions website.
Stain Solutions, accessible via web.extension.illinois.edu, is a website dedicated to providing step-by-step solutions for a multitude of stain problems. The site is structured in a simple and intuitive way, which greatly facilitates the search and understanding of the solutions offered.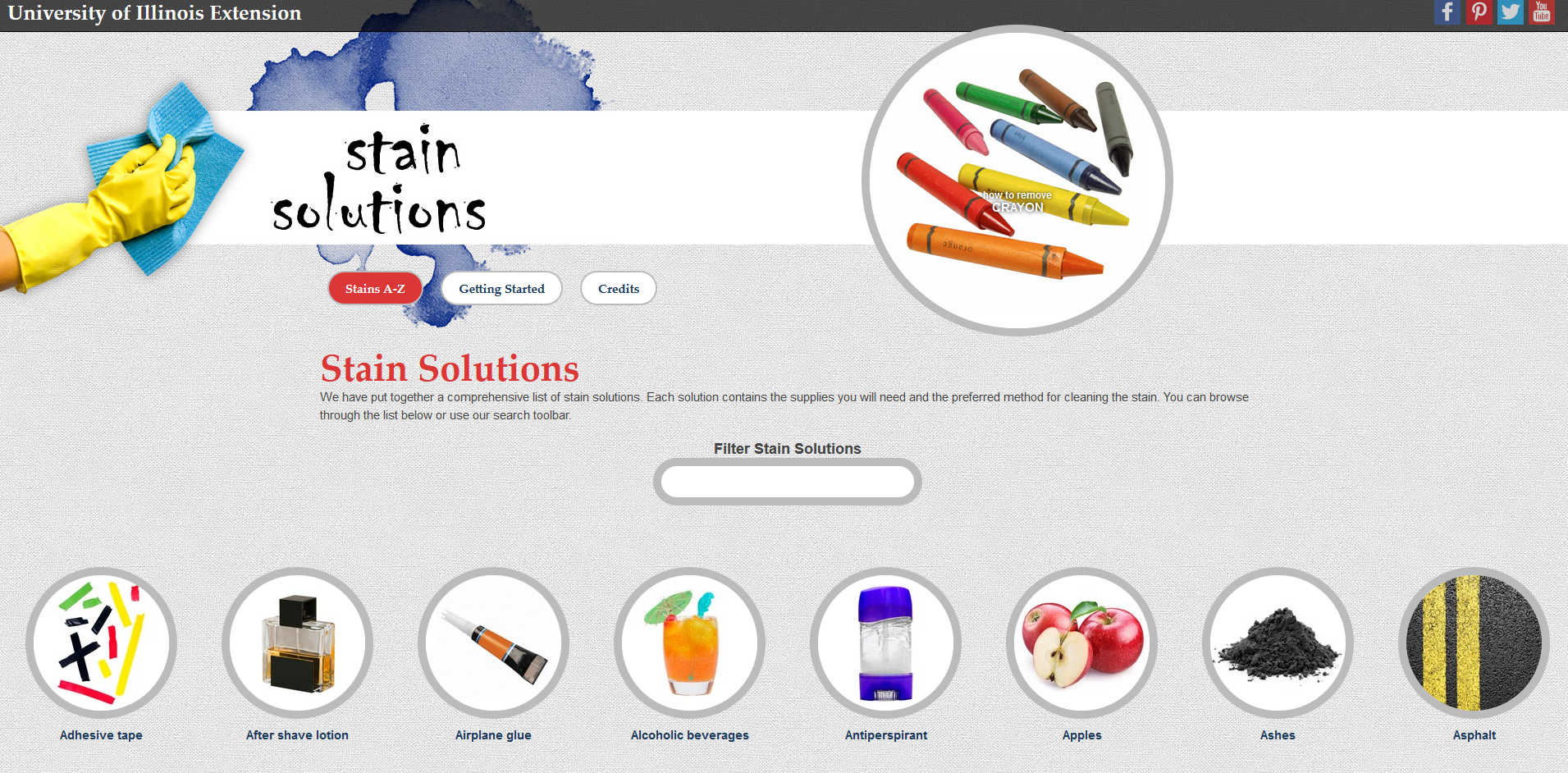 From your first visit, the variety of stains treated will surprise you. Indeed, the site lists no fewer than 226 solutions to eliminate all kinds of stains. Whether it's a wine, cherry, or olive oil stain, Stain Solutions has solutions for an impressive variety of stains. Each solution includes a list of materials needed and a step-by-step guide to removing the stain.
But Stain Solutions doesn't just offer solutions for specific stains. The site also provides general advice on fabric care. If you need advice on cleaning carpets, caring for upholstery, or maintaining washable textiles, Stain Solutions has guides to help you.
How to use Stain Solutions to remove stains?
Using Stain Solutions is child's play. Navigation on the site is intuitive: you can browse the list of tasks or use the search bar located at the top of the page to quickly find the solution to your problem. Once you've identified the stain you're having trouble with, just click to access a detailed treatment guide.
For example, if you have blood on a piece of clothing, type "blood" into the search bar. You will then access a page detailing the steps to eliminate this stain, whether on a washable fabric, a carpet, or a tapestry.
In conclusion, Stain Solutions is an invaluable resource for anyone looking to remove stains. Whatever the nature of your stain, whether it's a recent or old stain, on fabric, carpet, or furniture, this site probably has a solution for you. With step-by-step instructions and product recommendations, you'll be well-equipped to tackle any cleaning challenges you may encounter.
So the next time you find yourself dealing with a stubborn stain, be sure to check out Stain Solutions – your ally in the fight against stains!