FTP is the acronym for File Transfer Protocol, which means "File Transfer Protocol" in French. This is a communication method for sharing files on a network. The role of the FTP client is therefore to offer you a connection to the FTP server so that this exchange of digital resources can take place. In this article, we present to you the three best free and open access FTP clients. The software listed here have been benchmarks in their field for years; so you can leave confident!
3 free FTP clients to easily transfer your files
1. FileZilla, the best free cross-platform FTP client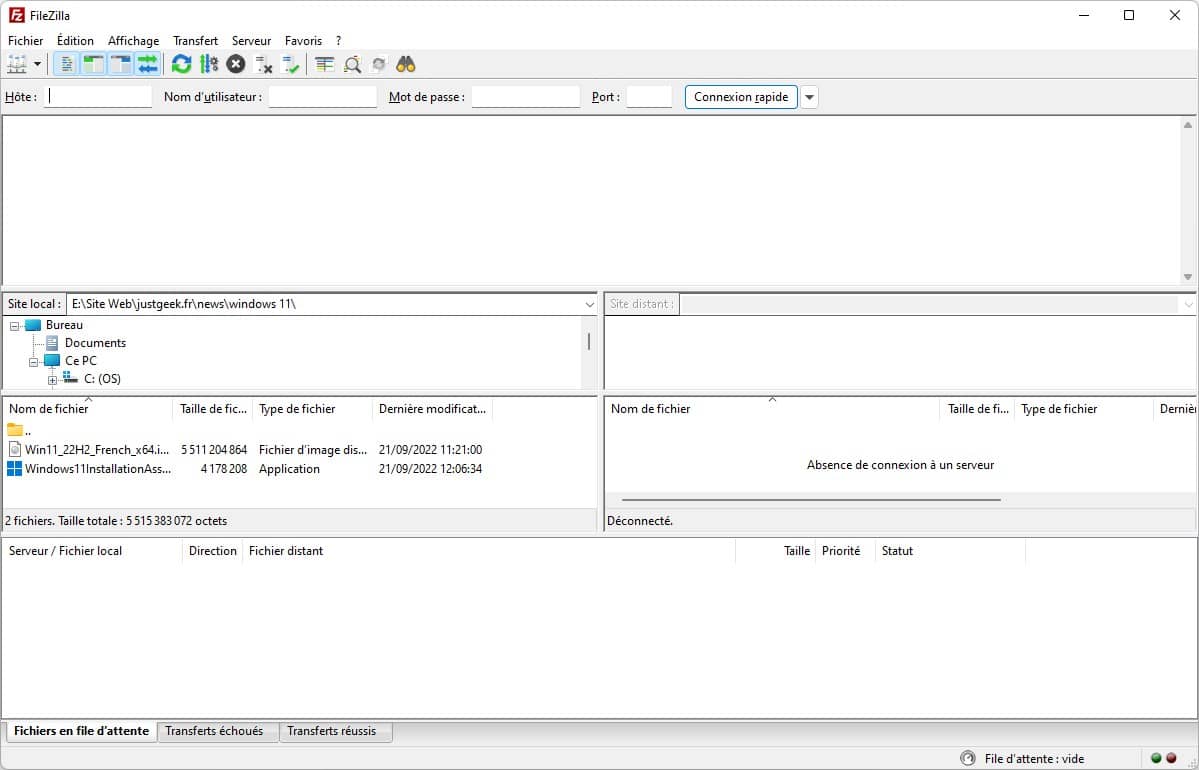 FileZilla is to the FTP client what Firefox is to the web browser. In other words, it is a benchmark among open source programs. FileZilla is therefore a free and open cross-platform FTP client that works on Windows, Linux and Mac. It offers support with FAQs, a detailed wiki and an interactive forum accessible to everyone.
Thanks to this detailed assistance, FileZilla is really very easy to understand for all users. Perhaps that's why it's one of the most popular free and open source FTP clients.
FileZilla's main interface features a two-window display with remote files on the right and local files on the left. You can drag and drop files to either side to initiate transfers as you would to any folder on your hard drive/SSD.
Key Features of FileZilla :
Finding and Editing Remote Files
Secure transfers
Support for pause/resume and large file transfers
Bookmark creation option
Multilingual support
Best FTP client for: All users
2. Cyberduck, an open-source FTP client for Windows and Mac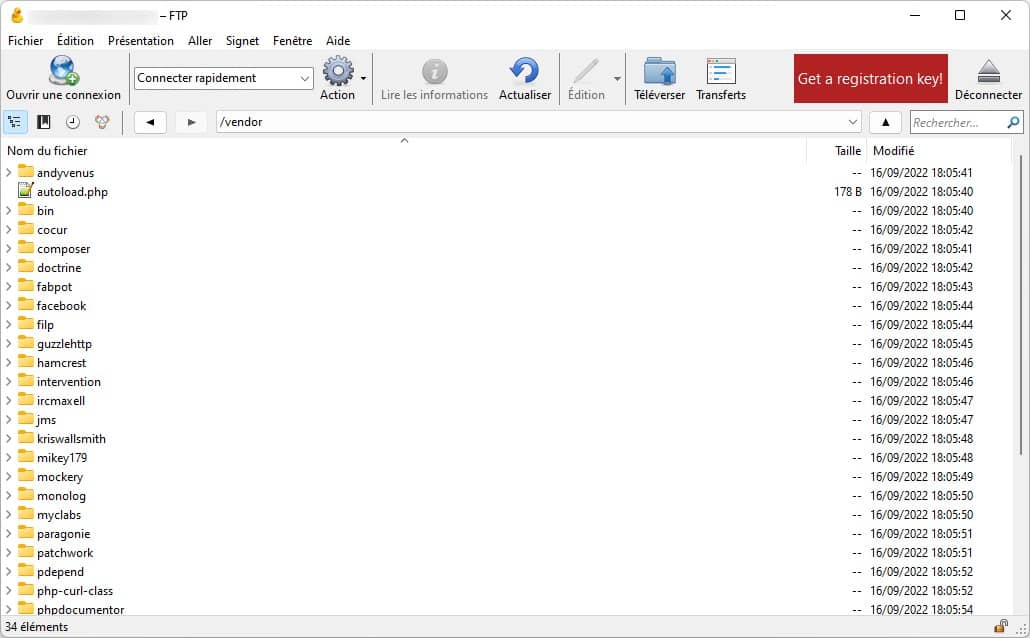 Cyber ​​duck is an open source software designed for Windows and macOS (no Linux version unfortunately) that allows you to manage your online storage. Its particularity is that it supports FTP and SFTP (secure transfer protocol), but also connections to WebDAV servers, Amazon S3, OpenStack Swift, Backblaze B2, Microsoft Azure and OneDrive, Google Drive and Dropbox (all of same) !
With its ergonomic interface, Cyberduck is the most suitable software for neophytes, although it has advanced features. Its functions for creating bookmarks and SSH connections make Cyberduck even easier to use.
Additionally, Cyberduck's Cryptomator provides client-side protection to protect your files from intrusion.
Main features of Cyberduck :
Modern and clean interface
External file editor
Drag-and-drop transfers
URL generator to share files
Best FTP client for: FTP beginners
3. WinSCP, the simple and complete FTP client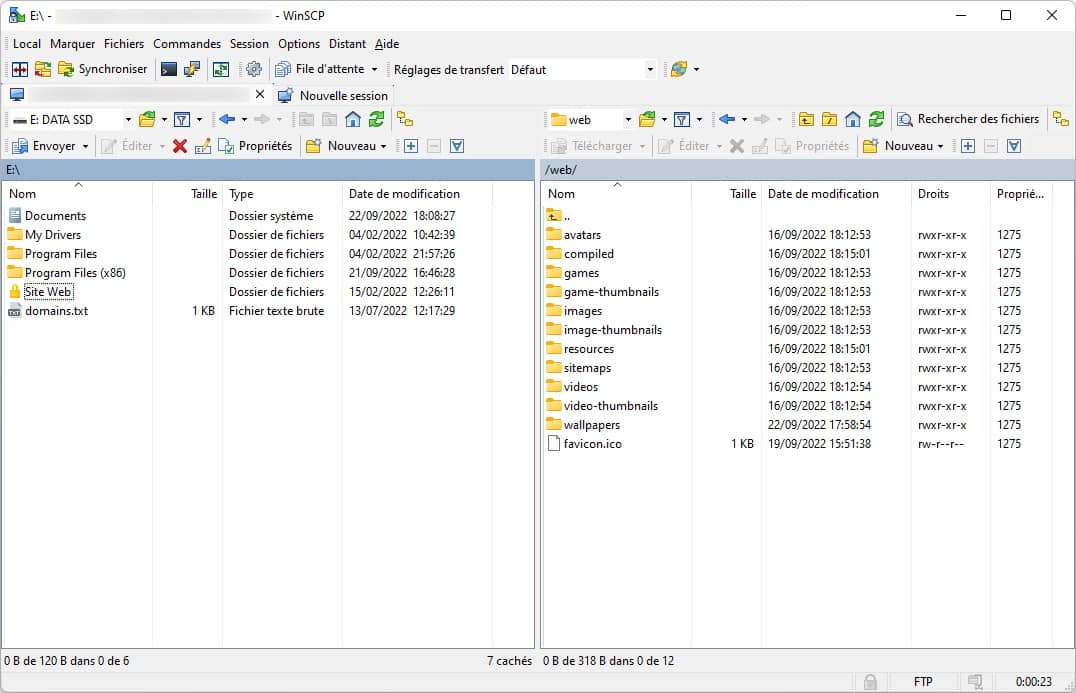 As its name suggests, WinSCP is an FTP client for Windows computers. Like all free FTP clients, you can use it to upload, download, and edit remote files.
The software's GUI shows files on your computer on one side and files on the server on the other, and opening multiple tabs and sessions saves time.
On Windows, WinSCP is the most complete FTP client to date, but its button-laden interface and multiple options take some getting used to. De facto, this makes it rather unrecommendable to those less comfortable with computers.
Very detailed resources are available on the website to answer any questions users may have, but it is also possible to ask questions on the forum or contact customer support.
Key Features of WinSCP :
Support for WebDAV, FTP, SFTP, SSH and Amazon S3
Integrated text editor
File encryption for security
Multiple language options
Drag and drop functionality
The most complete FTP client and reserved for advanced users
Whichever you choose, you're sure to do the right thing by heading to one of the free FTP clients we just introduced. The three apps are reliable, secure and renowned for their stability. You will simply have to ensure that you adopt software that is compatible with your computer and sufficiently accessible for you (reference to WinSCP which is a little more intimidating than the others).
What is your favorite FTP client? Tell us in the comments!