The term " office suite refers to a set of computer tools such as word processing software, a spreadsheet, a slideshow-type presentation medium and more. All of these tools are connected to each other through the suite. They allow to work efficiently on office tasks such as writing a report, processing invoices, organizing meetings, creating diagrams/graphs, etc. In this article, we have selected for you the best free downloadable office suites in 2022 !
The main free office suites in 2022
To choose the office suite that suits you, it is necessary to take into account several criteria. Indeed, each user has different needs. Some will prefer a simple tool with limited possibilities, while others will seek a more complete tool requiring some time to learn.
Your choice will also depend on the device you have (PC, smartphone, etc.) as well as your operating system (Windows, macOS or Linux). To assist you in your decision, here is a selection of best free office suites available for this year 2022.
LibreOffice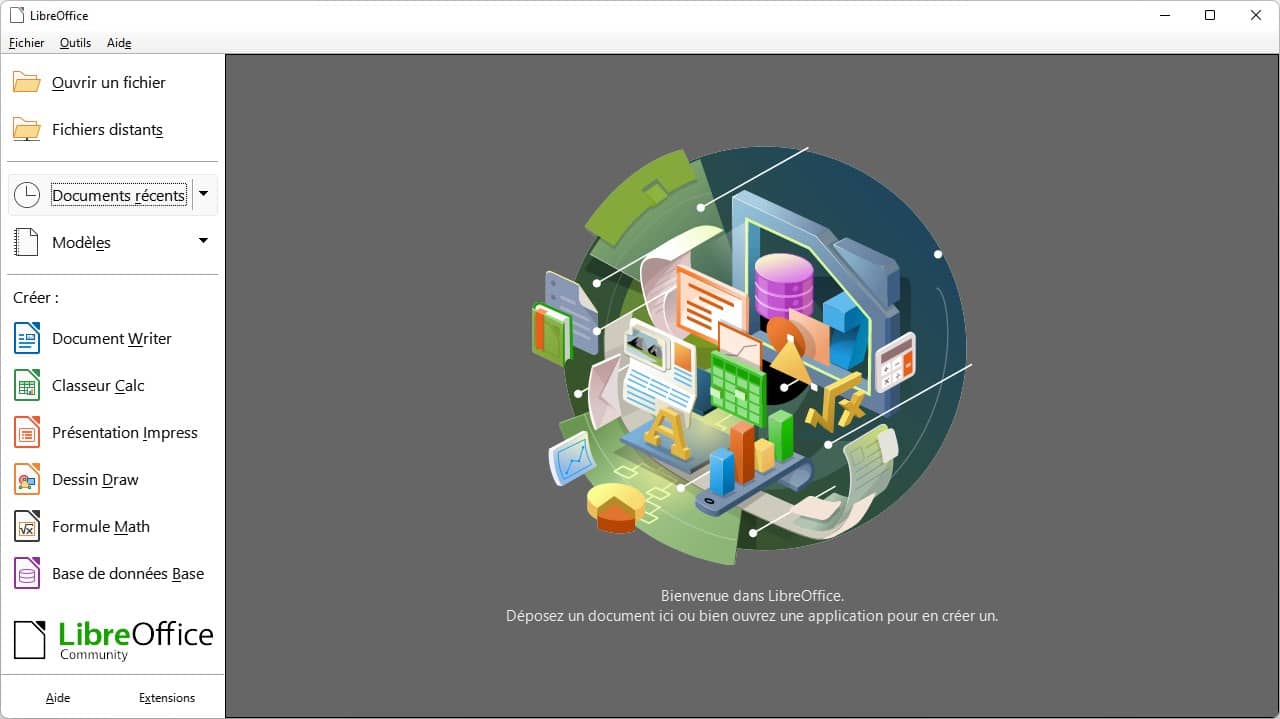 The first version of LibreOffice was launched on January 25, 2011 and has been regularly updated ever since. The famous office suite quickly won over users with its ease of use and its remarkable ergonomics. This software is an integrated office automation, that is to say, a software composed of a set of modules that can interact with each other in order to create or modify a document.
Among these modules we will find LibreOffice Writer, a word processing tool offering a wide range of editing options, including multiple languages ​​to choose from. The suite also includes Libreoffice Calc, a spreadsheet manager allowing the analysis and processing of a large amount of data. Obviously, LibreOffice has a slideshow maker named LibreOffice Impress, allowing the user to create aesthetic and dynamic presentations. As for LibreOffice Draw, it allows the realization of vector drawings to design simple diagrams and illustrations. Finally, LibreOffice leaves its users the possibility of create and manage databases via LibreOffice Base, as well as process mathematical formulas thanks to LibreOffice Math.
In short, LibreOffice is a complete tool reference figure among free office suites. The software is available on Windows, macOS and Linux.
WPSOffice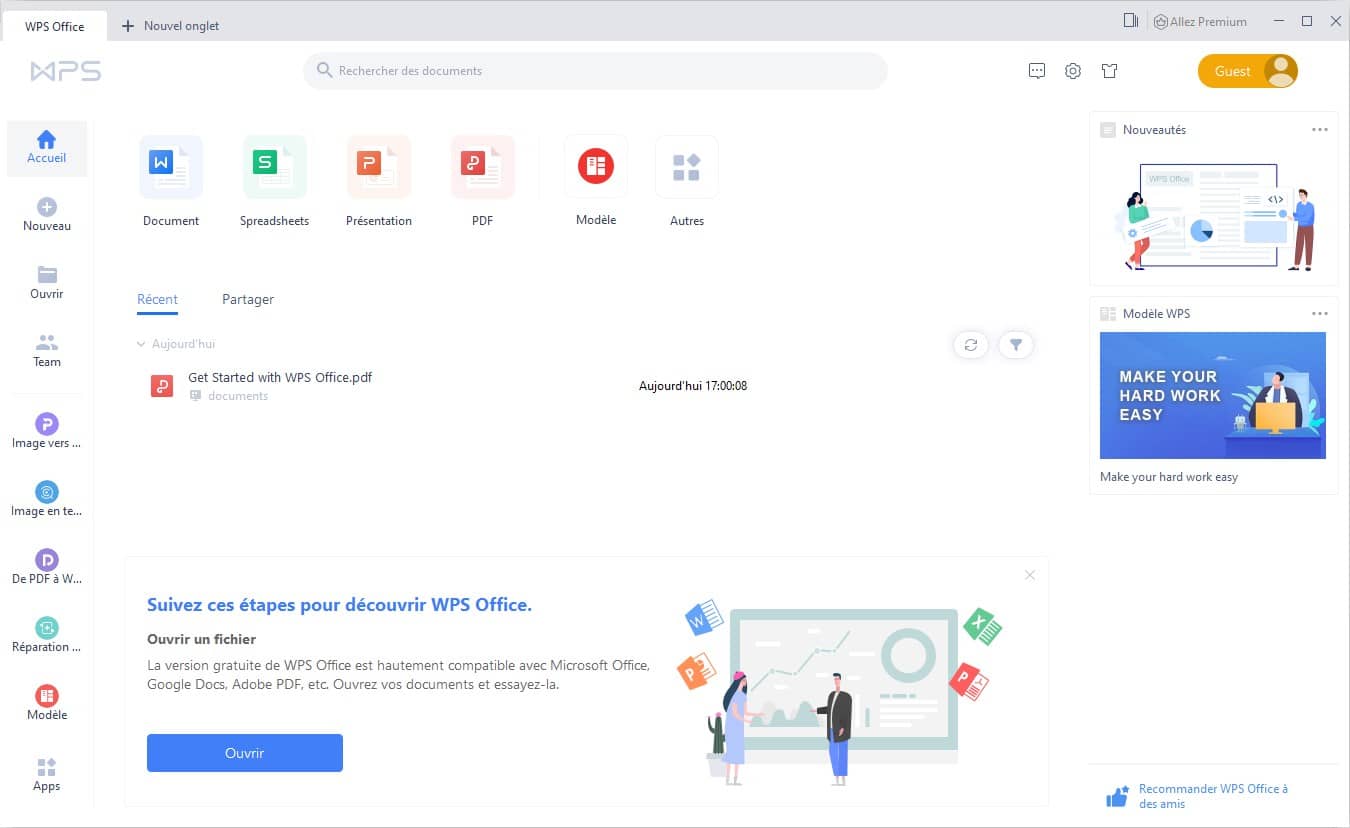 WPSOffice was developed in 1988 by the Chinese publisher, Kingsoft. In other words, he is a true pioneer. This software is easily accessible since it is available on Windows, macOS and Linux, but also on tablets and smartphones with accessibility via Android and iOS. A free online version exists, but this does not allow the user to benefit from all the functionalities of each tool.
Kingsoft office suite features three main modules : WPS Writer (a word processing tool), WPS Presentation (a slideshow presentation tool), WPS Spreadsheets (a spreadsheet allowing the analysis of spreadsheets). To these modules, we can add functionalities concerning the processing of documents in PDF such as their formatting, their modification and their compression or even the export and conversion into PDF.
Open Office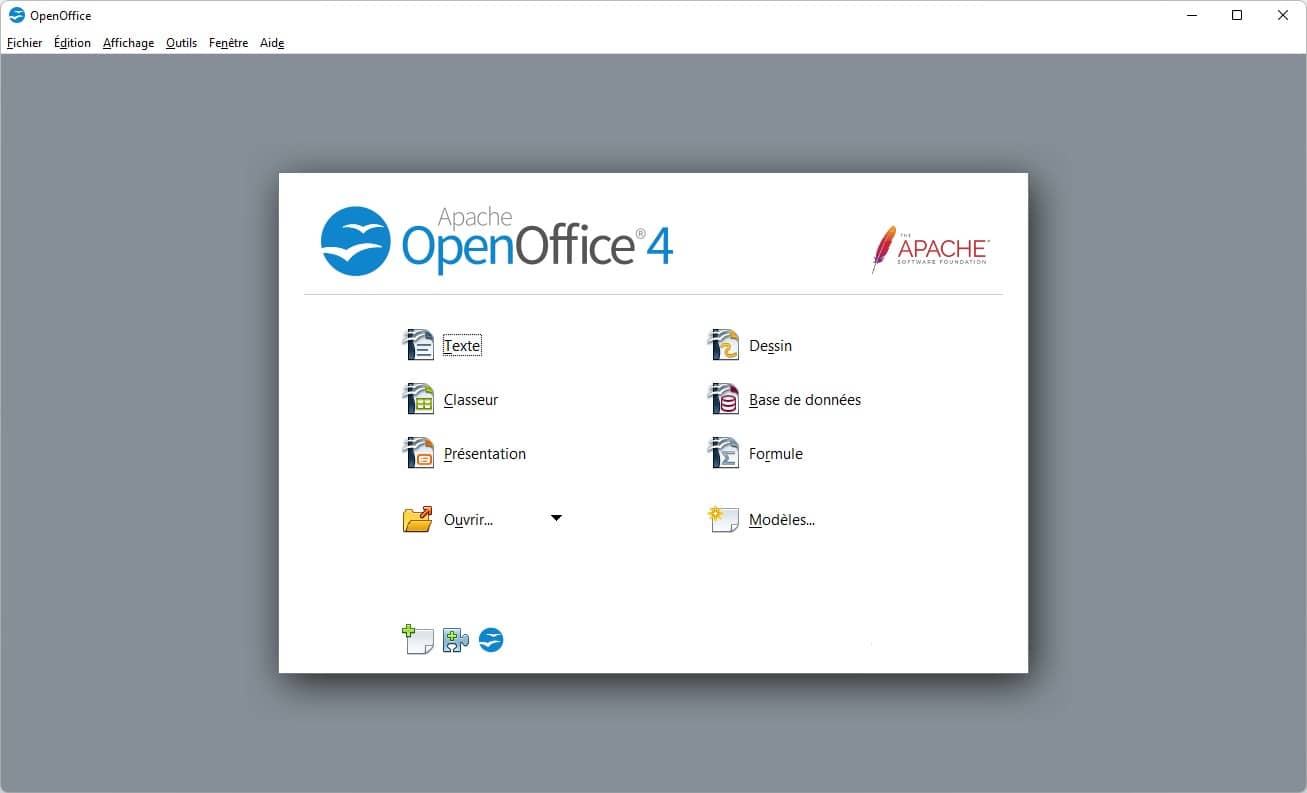 Open Office was created on October 13, 2000 to produce a free office suite and free based on StarOffice (just like LibreOffice). The last version of OpenOffice.org was published on January 26, 2011. Since then, the following versions appear under the name Apache OpenOffice in order to attach the branch of the foundation of Apache and the branch which distributes the LibreOffice office suite. This software, in connection with LibreOffice, has relatively similar modules. So we can find there:
Writer : intended for documents with textual value
Calc : a spreadsheet allowing the analysis of spreadsheets, data analysis, generation of graphs, etc.
Print : which allows the presentation of a series of slides
Base : which allows the creation of databases
Draw : which allows the realization of vectorial drawing and diagrams
Math : which allows the creation and analysis of mathematical formulas
Available on Windows, macOS and Linux, this open source suite promotes accessibility. It uses technologies that are reliable and known to everyone since, by definition, its source code is public. It is therefore undoubtedly one of the best free office suites.
OnlyOffice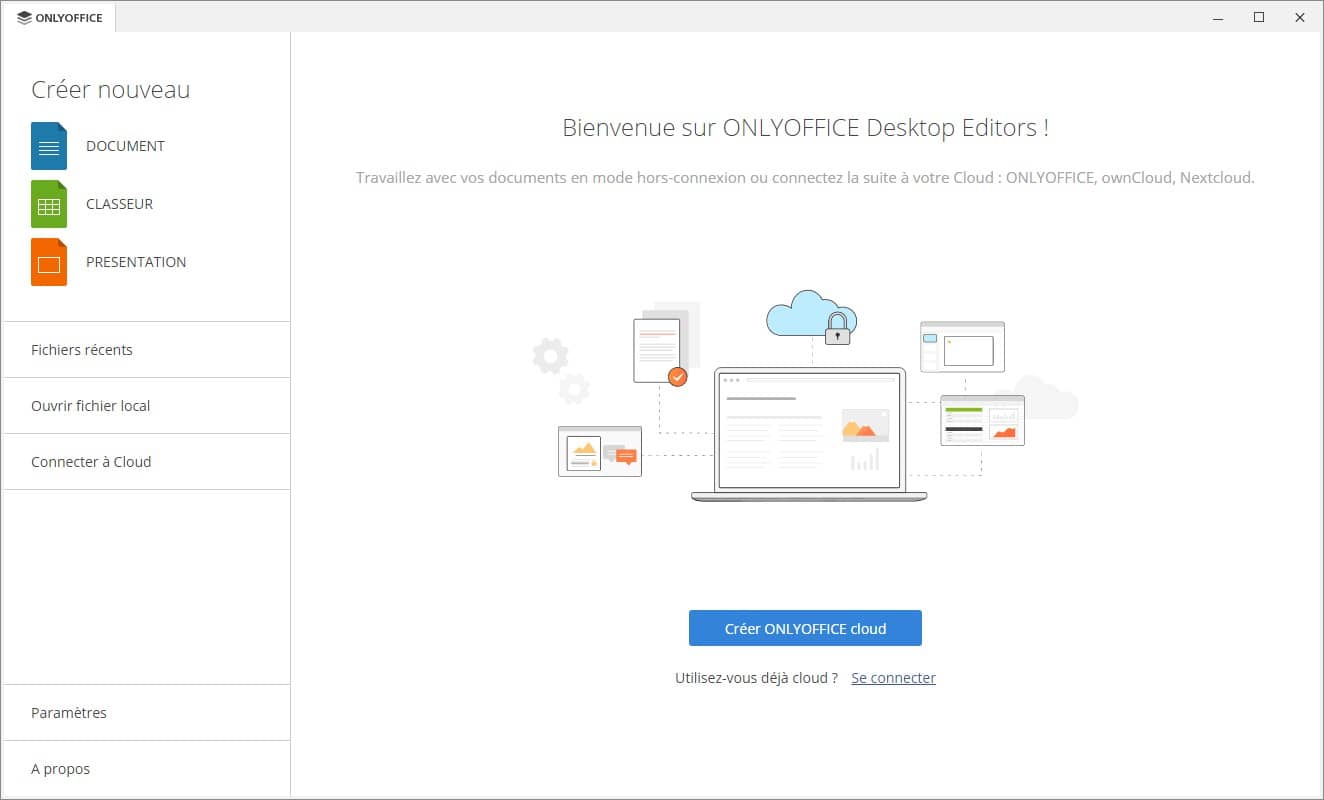 OnlyOffice is a free online office suite. It was developed by Ascension System SIA in 2009 and its last update dates from May 13, 2022 (with version 7.1.0). This office suite allows the online use and free access to basic tools such as word processing, spreadsheet and presentation tool.
The word processing module bearing the name of OnlyOffice Docs is designed to allow the user to share his documents freely with another user. The latter can then make changes to the documents via the OnlyOffice Groups functionality; a collaborative work platform. This platform also includes the management of digital documents, customer relations and projects, but also an email aggregator, internal communication tools and a control panel. This set is called OnlyOffice Workspace and is intended primarily for businesses.
The OnlyOffice office suite is available on Windows, macOS, Linux, Android and iOS.
FreeOffice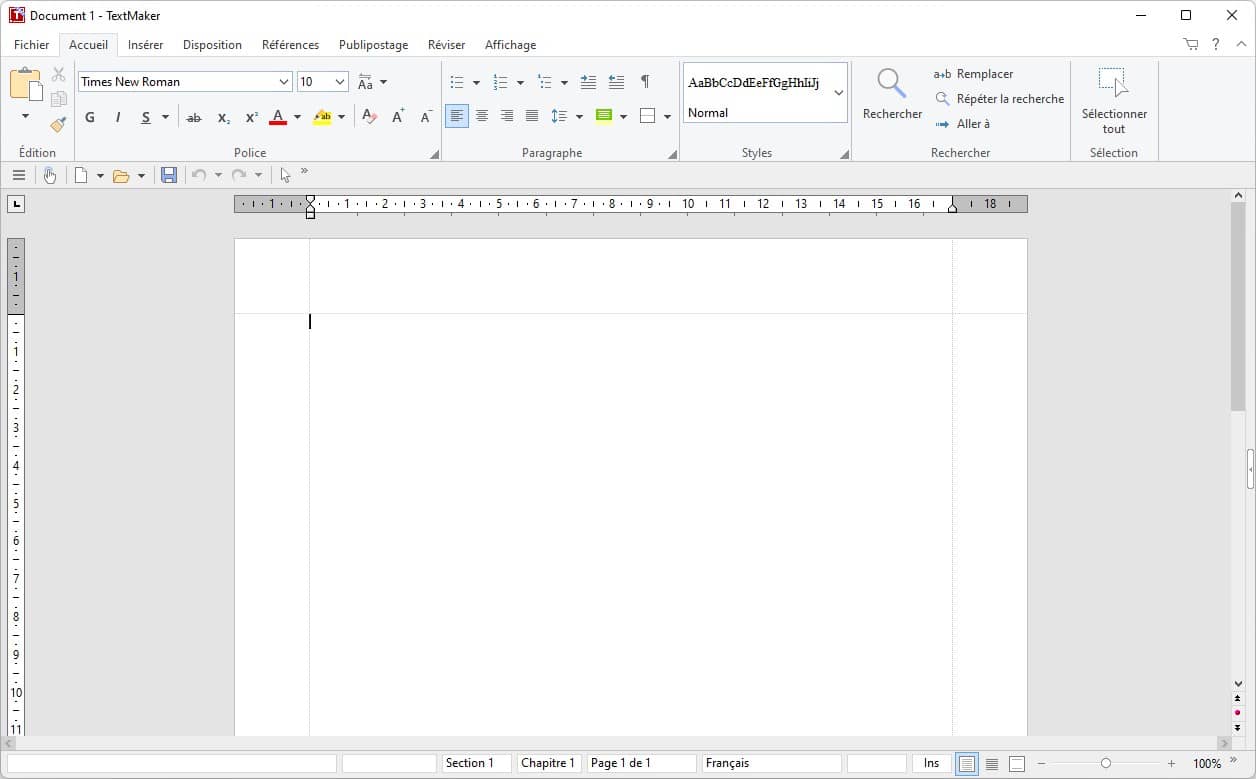 FreeOffice was created in 1987 by SoftMaker, a German software company. It's about a free office suite specialized in the processing of PDF documents and accessible on Windows, macOS and Linux. This will be available in 2 versions: SoftMarker FreeOffice (the free version) and SoftMaker Office (the paid version). Whether this suite is free or paid, the modules that make it up remain the same: TextMaker for word processing, PlanMaker for spreadsheets and Presentations for creating slideshows.
However, some features will not be available on the free version of the office suite, as you can imagine. Thus, for the word processing module, the user will not have access to spell checking and thesaurus (thesaurus). As for the PlanMaker tool, it will not be able to validate its entries, create and modify cell styles, transpose data or distribute text in cells.
In short, the possibilities are quite limited with the free version, but they allow you to meet the most common needs. Note that FreeOffice has a mode optimized for touch screens.
To read : 👉What is the FreeOffice office suite worth?
What is the best free office suite?
If OpenOffice is probably the most popular free office suite, it may not be the one that will best meet your needs. Indeed, the LibreOffice tool is just as complete and offers as many possibilities. Especially since the latter is also continuously updated. It is our choice of heart!
As for the WPS, it is a multi-platform office suite that offers great flexibility, particularly in terms of customizing its interface. WPS also allows files to be saved in the Cloud. A user interested only in word processing can turn to OnlyOffice, whose text processing tool has a wide enough range of options for a free solution. Finally, the free version of FreeOffice is an alternative to Microsoft Office, since the interface and options are similar. There are other office suites, both free and paid, which we haven't mentioned. If one of them deserves, according to you, to be quoted here, mention it in comment of this article!