With the arrival of the internet in our homes and the mobile phone in our pockets, information has become digital and the trend is only increasing. Today, most of our data, sensitive or not, is on the web: bank accounts, means of payment, identifiers… to access all this private information, it is customary to use a password. outmoded. However, with the multiplication of accounts and stored data, passwords have also multiplied, to the point that it is impossible to remember them all. You might be tempted to jot them down on a list, but what if the list is lost or stolen? Similarly, you could only use easy-to-remember passwords, or even always the same ones, but the risk of hacking is increased. As you will have understood, the most effective solution for saving your access codes is to use a password manager ! However, the latter must be reliable, simple and ergonomic. Here is a selection of 5 Best Free Password Managers for this year 2022!
5 Free Password Managers (2022)
The following selection brings together the most reliable and advantageous free password managers available today. While some of them offer paid features, their use without payment will still suit the needs of the majority of Internet users.
Bitwarden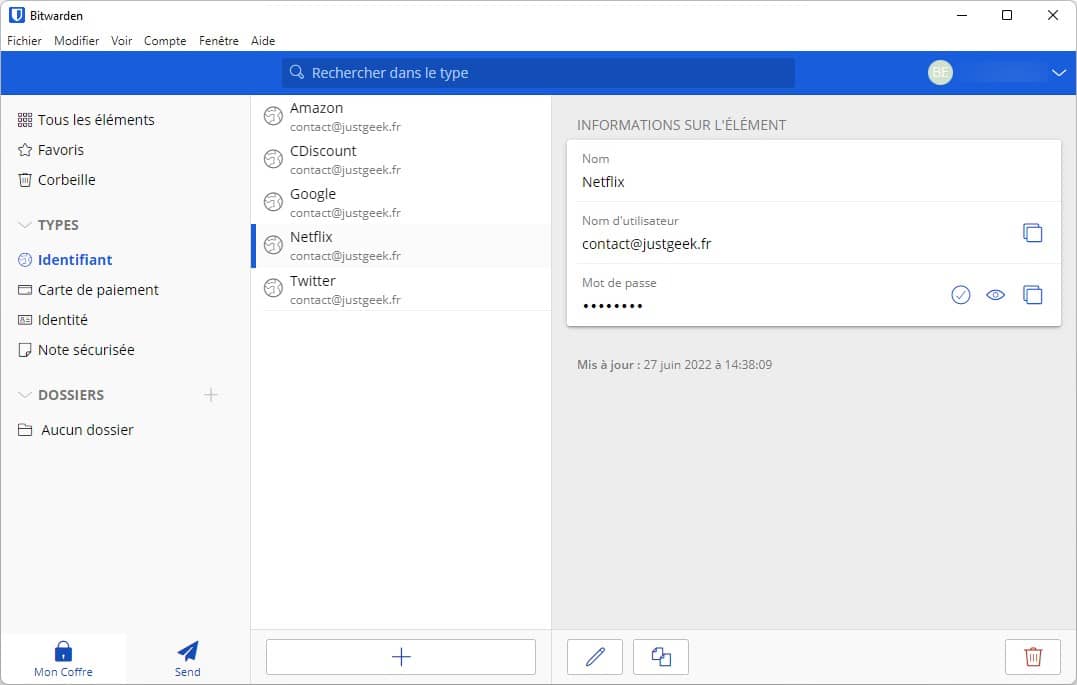 Bitwarden is an application that could not be easier to use, efficient and highly secure. It is also an "open source" password manager, which means that its source code is freely available. The services it offers are nothing revolutionary, but they are more than enough for Internet users simply wishing to centralize their passwords.
With Bitwarden, you can save all your passwords in a secure and encrypted digital vault. Unlike its competitors (like LastPass, to name a few) who reserve password synchronization for the premium offer, Bitwarden keeps this option in its free offer; a good point that deserves to be underlined. On top of that, the number of passwords you can store is unlimited! This password manager is available on computer (Windows, macOS and Linux) and mobile (Android and iOS). Thus, you can find all your identifiers and passwords from any device.
To learn more about Bitwarden and its features, I invite you to consult our dedicated article.
KeePass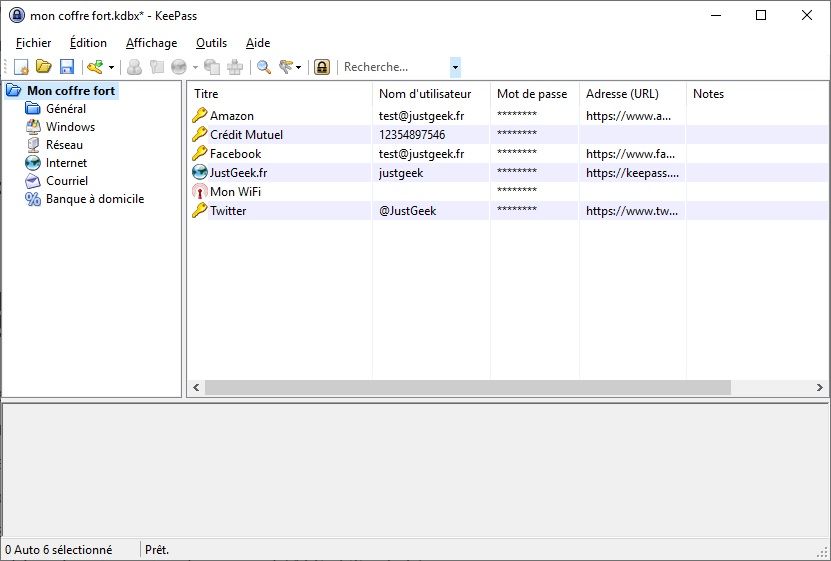 It's unlikely, if not impossible, that you'll be disappointed with this password manager! With KeePass, your data is encrypted by several tamper-proof algorithms (AES-256, ChaCha20 and Twofish). In addition, KeePass has a highly valuable feature; this software offers you a password generator that you can configure as you wish.
Moreover, you can also import and export your data to other software with just a few clicks. If your data can be exported in 40 different formats, please note that files with the extensions *.kdb or *.kdbx are the only ones recognized by KeePass. This is a safe bet that continues to win new users. This manager is compatible with Windows, Linux, macOS and mobile (Android/iOS).
To learn more about KeePass and how it works, I invite you to read our dedicated article.
Passky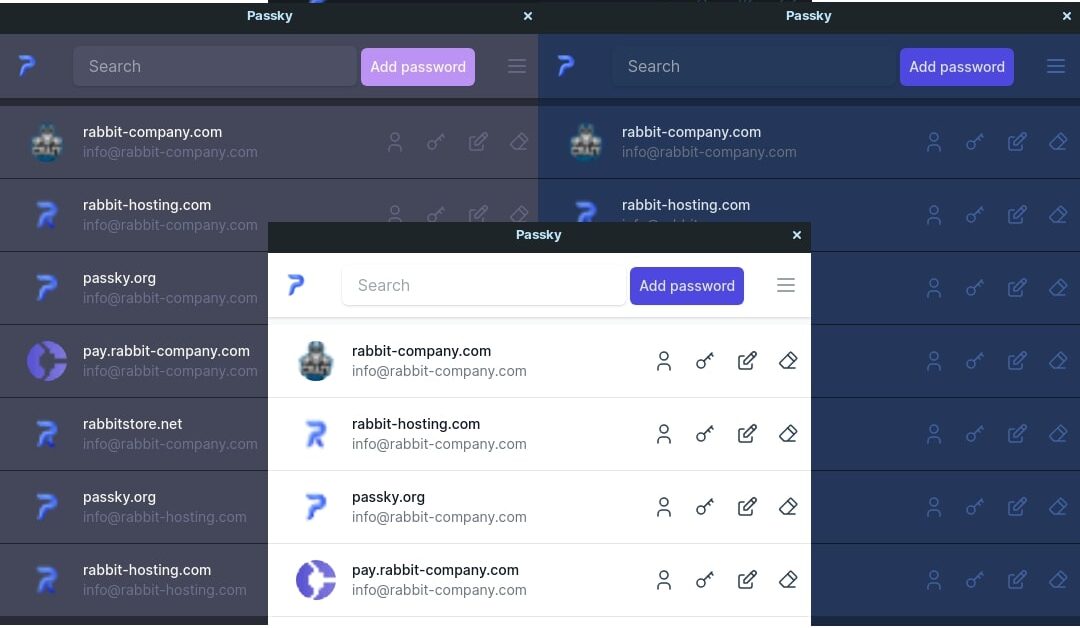 Passky is a light and open source application, which offers a very pleasant user experience. Each option is easy to use, whether adding a password, import/export operations or even integrating other managers.
To ensure the security of your data, Passky has two-factor authentication (2FA). You also have a large choice of themes to customize the interface of the password manager. You can even create your own design!
Still with this personalization in mind, the software lets you choose between 17 languages ​​(including French, of course). The work on the ergonomics and aesthetics of the manager indisputably sets it apart from its competitors. You can download it on all media except iOS unfortunately.
To learn more about Passky and how it works, discover our dedicated article.
LastPass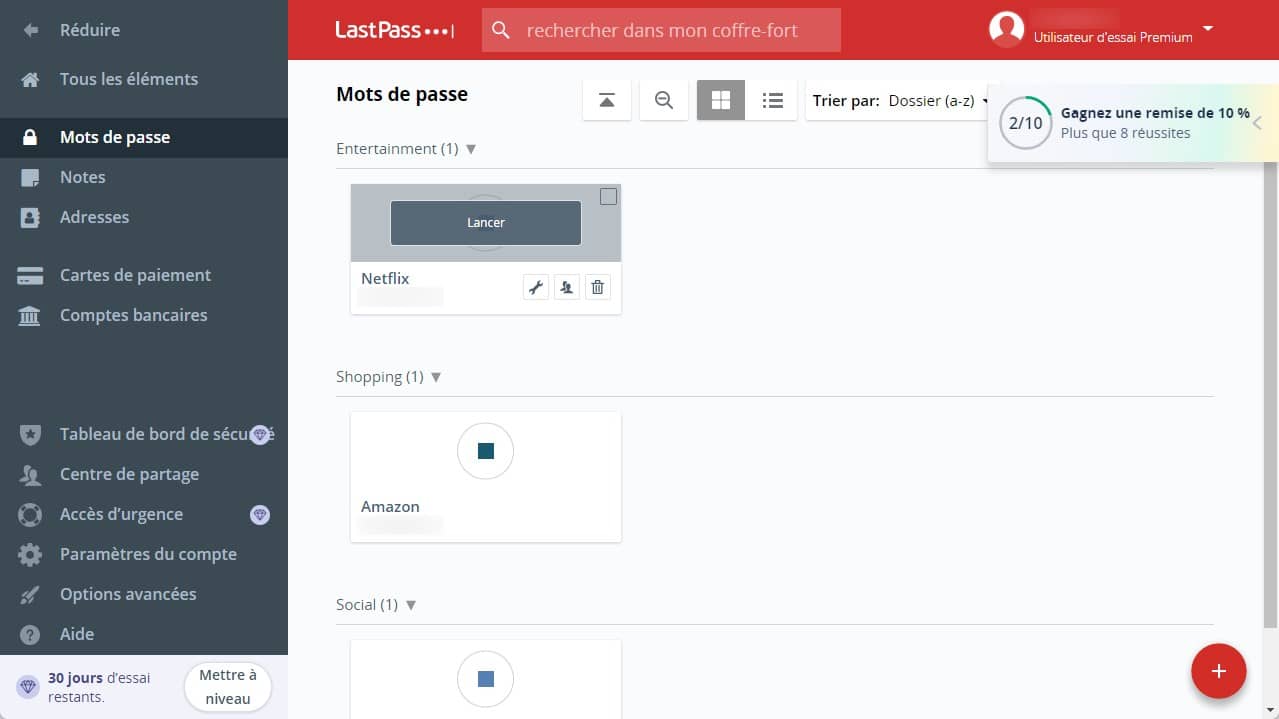 Since its launch, LastPass has experienced exceptional growth, developing a community of loyal users, thus propelling this pioneer of password managers to the forefront. And for good reason, LastPass has many features. However, to unlock them all, you will need to upgrade to a premium version of their offering.
Indeed, since February 2021, LastPass has restricted the number of features available for free. That being said, the free use of this "digital safe" is enough to meet the needs of most users. In addition, LastPass also offers a two-factor authentication system; a feature synonymous with security! This manager is available on all operating systems (Windows, macOS, Linux, Android and iOS) and compatible with all web browsers (Chrome, Firefox, Edge, Safari and Opera).
AuthPass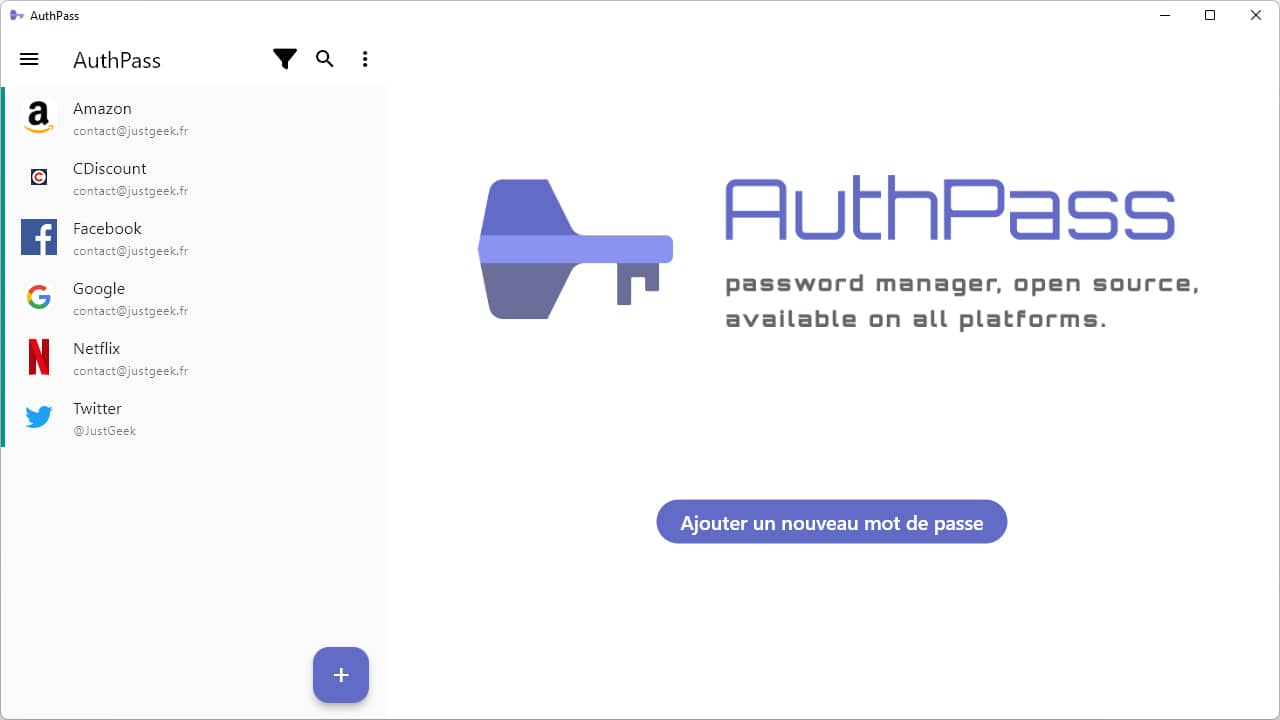 Finally, we end this classification with a AuthPass, an open-source, cross-platform password manager. Thanks to this completely free software, you will be able to store all your passwords in a single place protected by a master password.
In addition, AuthPass has a configurable password generator according to the number of characters, symbols, capital letters, etc. Simple and minimalist, this password manager still offers some very significant customization options (themes, data sorting, keyboard shortcuts). It also allows the grouping of passwords according to their category: software, social networks, bank accounts, administrative, etc.
Fully compatible with the KeePass manager, it is available on computer (Windows and macOS) and smartphone (Android and iOS). In short, it is undoubtedly one of the best password managers.
To learn more about the features of AuthPass and how it works, I invite you to read our full article.
Which free password manager to choose?
After reading this selection of the best free password managers on the Net, you may be hesitating to make your choice. Know that those that have just presented to you are reliable and secure solutions allowing you to register your login details for free. We invite you to familiarize yourself with the limits and functionalities of each of these managers, and even to test several of them, in order to choose the one that best meets your expectations.
During your research, you will no doubt find many other password memory solutions, free or paid, which we have not mentioned here. If only the manager of Google. Don't hesitate to let us know in the comments!