the PDF Format is a must; you probably use it every day, in your personal and professional life. This format was created in 1992 and has become an ISO standard, that is to say, a uniform file standard, to facilitate correspondence and understanding between the different countries of the world. The peculiarity of the PDF format is that it retains all the data provided by the author, whether it is the layout, the font or the images of the document. Its access is also facilitated, because it is not specific to a single operating system, which therefore does not pose a compatibility problem. For open and manage your saved PDF documents, there are several free and high-performance options. These go beyond the features offered by the base player in your computer's operating system. Today we present to you the best free pdf readers !
Introducing the Best Free PDF Readers
It is not always easy to find the ideal software, and this, whatever the task concerned. To make things easier for you, we present here our selection of 5 Best Free PDF Readers of the year 2022. Feel free to test them all!
Foxit PDF Reader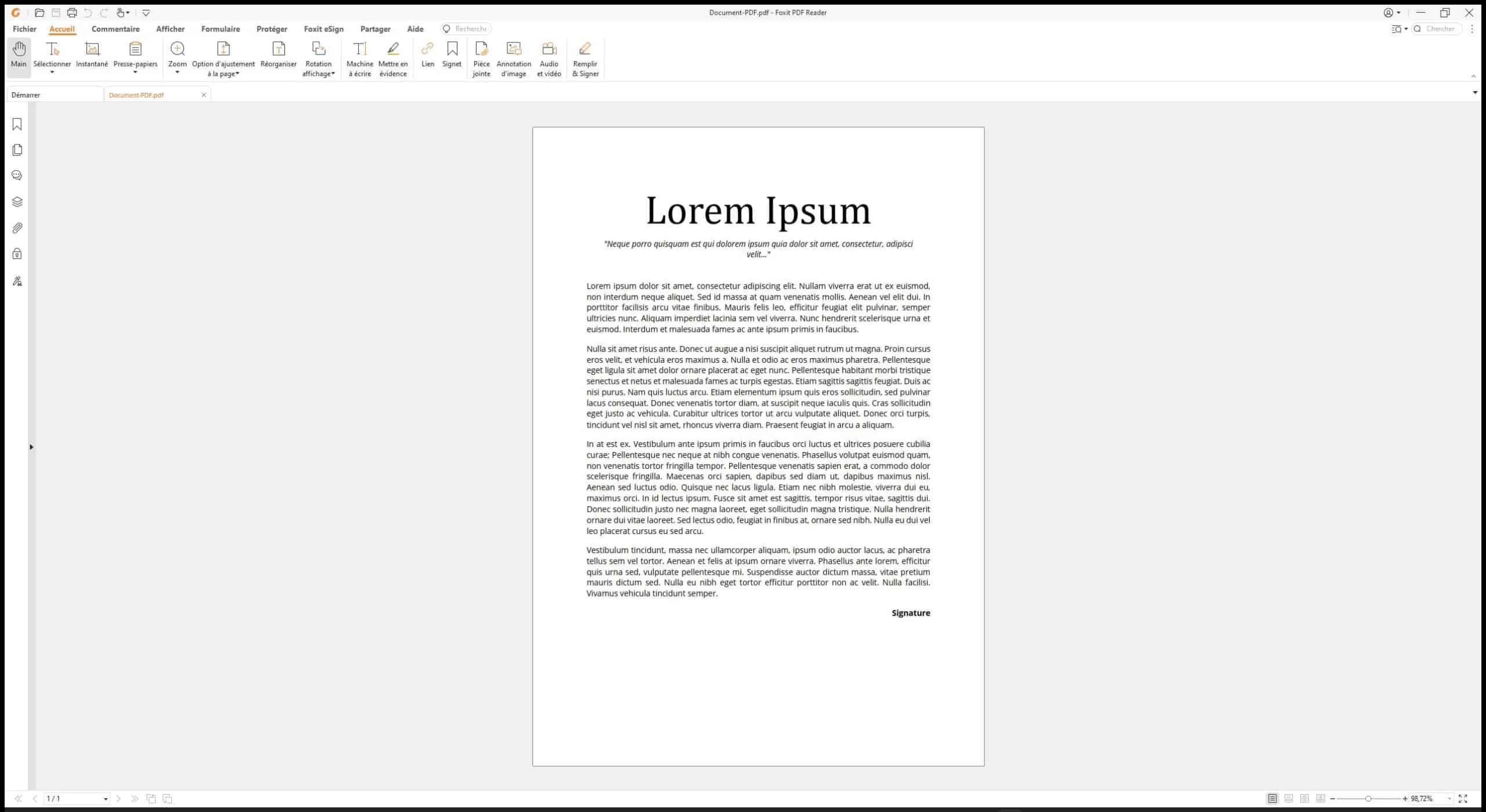 Foxit PDF Reader is an excellent PDF software compatible with all operating systems (Windows, macOS and Linux), and has many features: reading, writing, creating, signing (in other words, adding additional protection) of your PDF file. Its interface is quite classic; you should quickly get started with this tool if you are used to word processing. Foxit PDF Reader can be bundled with many applications including major office suites such as Microsoft Office 365.
Adobe Acrobat Reader DC
Adobe being the editor at the origin of the creation of the PDF format, it is quite natural that it offers a powerful PDF reader : Adobe Acrobat Reader. This reader therefore has excellent compatibility with the PDF format, giving you one of the best reading experiences available. Simple and fluid, its reactive and aesthetic interface has a reading mode hiding the toolbar and the menu; only the document is displayed on the screen. Among the other features that make the difference, we can mention the "reading aloud" of the document, and the possibility of making annotations. The Adobe suite is available on PC and Mac, but also on mobile. However, the free version offers very few editing options (adding text, basic shapes and highlighting).
Okular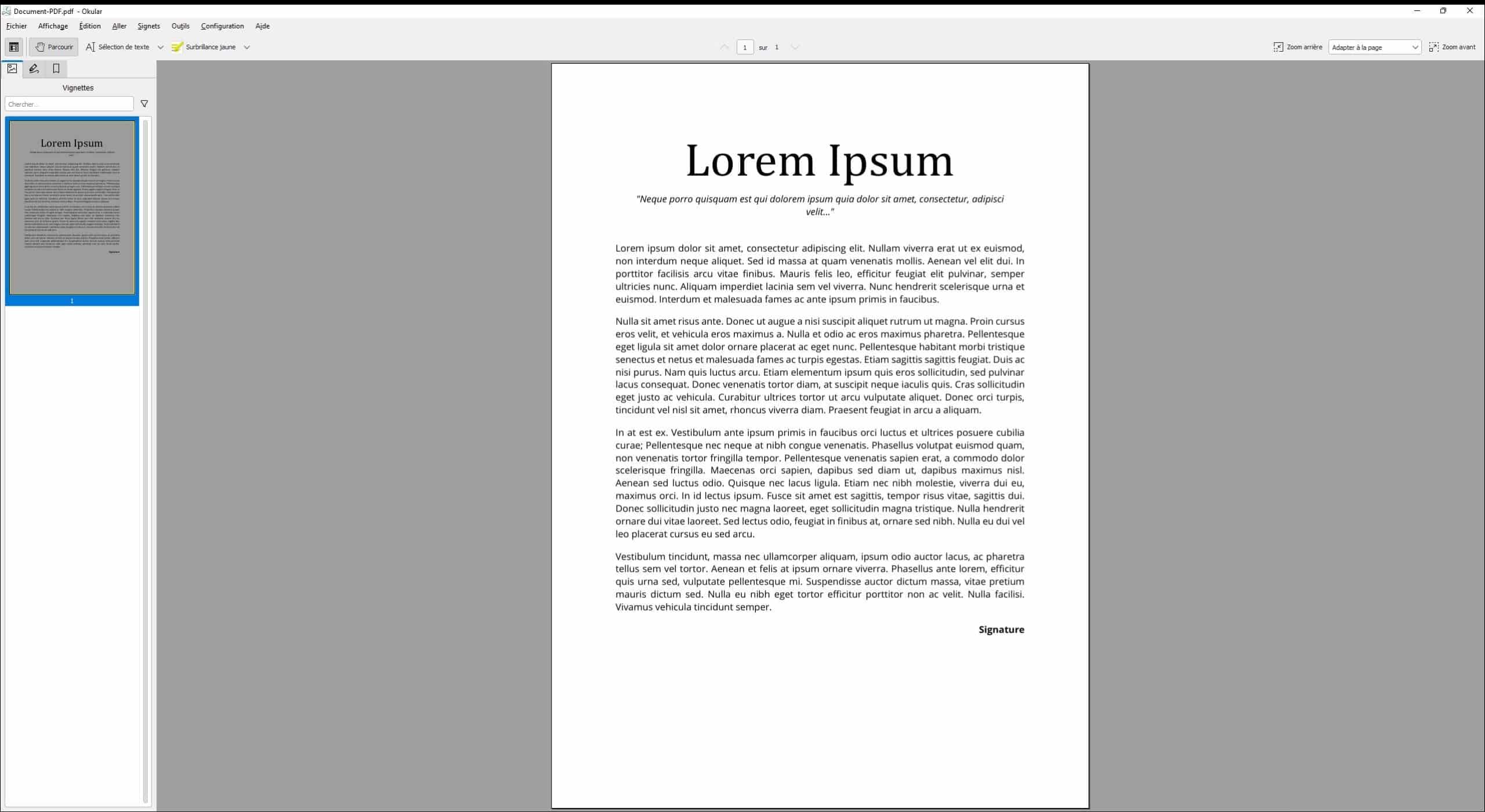 The software Okular is a universal document reader that supports many formats, such as PDF, ePub, DjVU and MD for documents; JPEG, PNG, GIF, Tiff, WebP for images; CBR and CBZ for comics and more. The only exception is the HTML format. Okular's greatest strength lies in its ability to open any e-book format file (including the ePub format); a very practical feature for lovers of digital books!
Okular also allows you to add annotations, draw lines or other geometric shapes on a PDF document, but also to highlight the text like Adobe Acrobat Reader. However, the free features of the tool go further since the user can also cross out the text, select the desired content and zoom in on it, add color, etc. All in all, it's an excellent open source document reader.
PDF Sumatra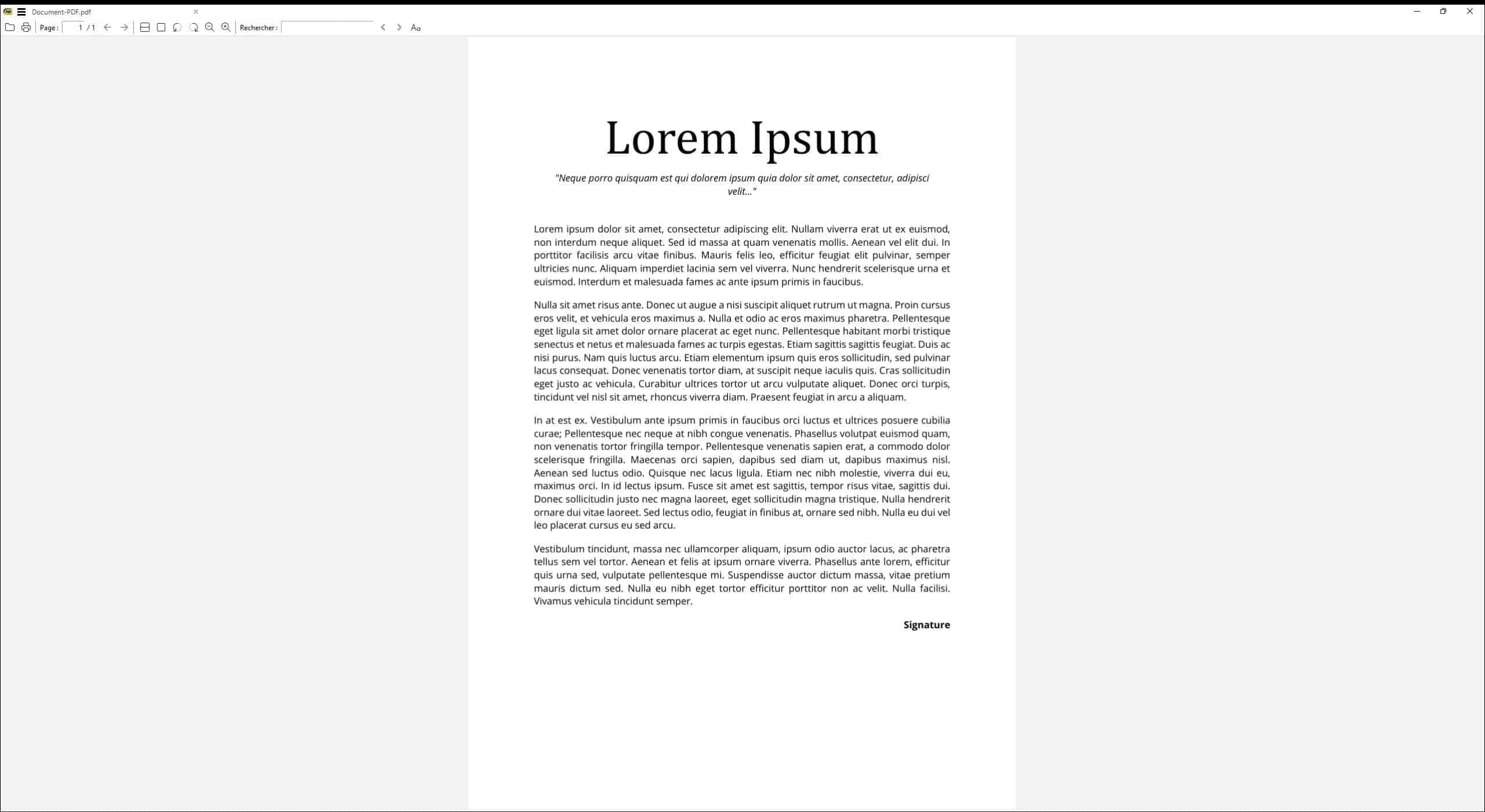 The free reader PDF Sumatra may only be available on Windows, but it compensates for this lack of openness with its support for many file formats other than PDF: XPS, EPUB, FB2, etc. It is also an open source software, and extremely light, since it weighs less than 6 MB. If you lack space on your hard disk, Sumatra PDF is undoubtedly the ideal tool for you. In addition, this software works with many keyboard shortcuts, to facilitate navigation and speed up the execution of different tasks. The main disadvantage of Sumatra PDF is that it does not have editing tools except for adding text to PDF document.
PDF-XChange Viewer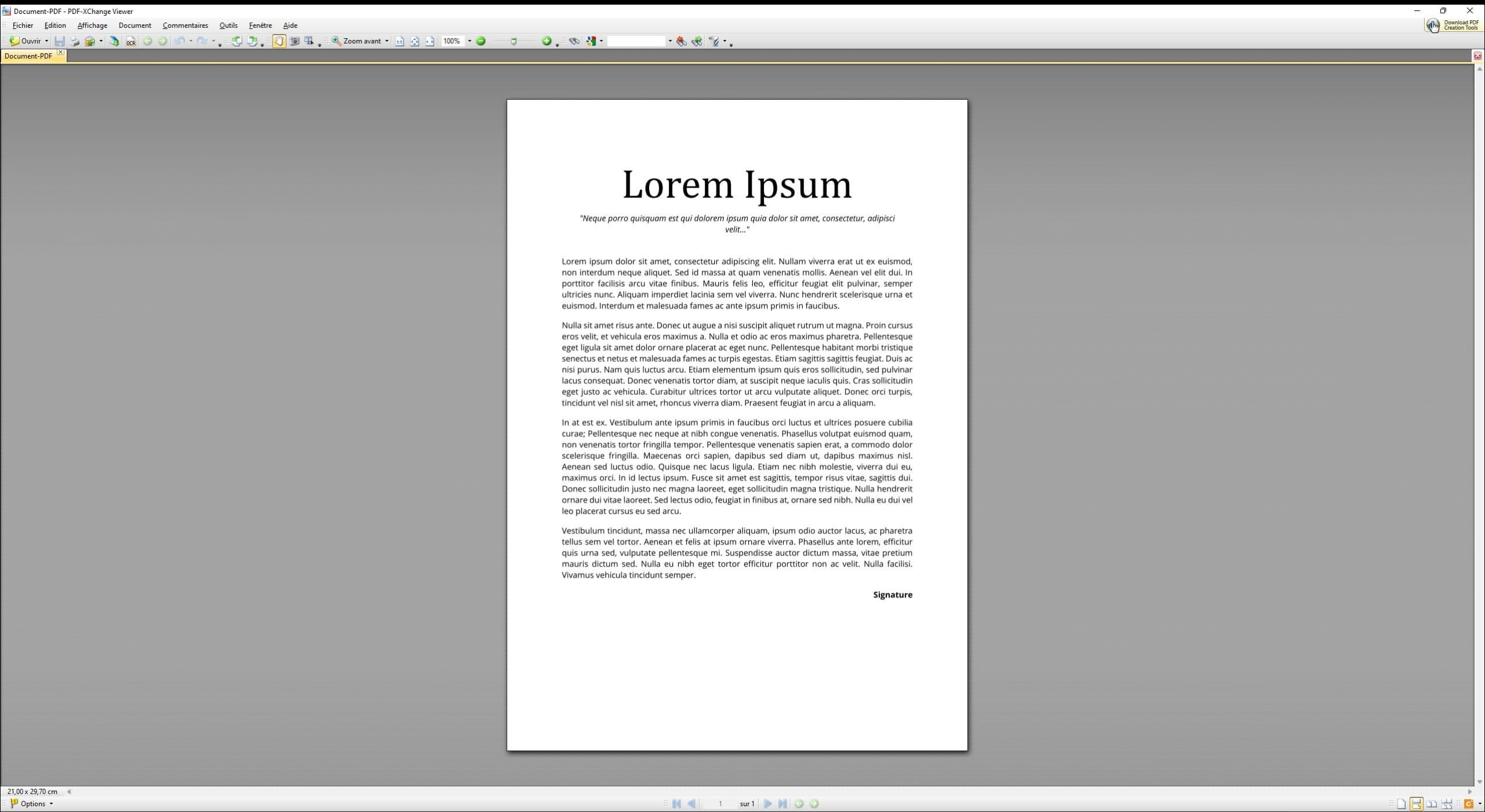 PDF-XChange Viewer is a free pdf reader only available on Windows. Just like the previous software, this one is very light; a few tens of MB. Its main flaw lies in its interface, which is quite outdated and which could put off those less comfortable with computers. Nevertheless, a very large number of functionalities are hidden behind this facade, including advanced editing possibilities. Be careful however, the majority of the functionalities that you will find at PDF-XChange are limited with the free Viewer tool. To benefit from the full potential of the tool, it will be necessary to turn to PDF-XChange Editor which is paid for.
What is a Free PDF Reader?
A free pdf reader is a way to read, or even modify (if the document allows it, as is the case for a form), a PDF document. A PDF reader is essential to be able to open and manage your documents saved in this format. You can download free PDF readers from the Internet, but you also have "basic" readers installed on your computer. These differ depending on the operating system used. Indeed, these systems all offer a PDF reader by default. In addition, Internet browsers (for example, Microsoft Edge on Windows) can all open this type of format.
Why choose a free PDF reader?
Free viewer apps allow you to go beyond the basic installed software in your system. Indeed, free PDF readers allow you to edit PDF, create electronic signatures, add annotations, fill interactive PDF fields, etc. They are therefore a little more than simple digital document readers!
Whatever use you plan to make of your PDF reader, personal or professional, you have a plethora of free, reliable and powerful PDF readers. All you have to do is choose from those mentioned in this article! We hope you will find what you are looking for in this selection. However, if you know of other free PDF readers that deserve their place here, do not hesitate to present them to us in the comments. For more good tips and advice on the free software of the moment, you can consult our previous articles!