The internet world revolves around two important terms: security and privacy . Data encryption is probably the best solution to achieve both of these necessities because you can not only password protect your files but also the ability to hide them and therefore deny the fact that you have something to hide.
Unfortunately, not everyone can afford to spend money on encryption software, so I decided to offer you a small list of the best free encryption tools you can find on the market. Each of the apps I'm going to introduce to you below focus on the same task: encrypting your data, so no matter what your encryption needs are, you'll most likely find something decent in it all.
In case you are completely new to this field, I will start by telling you that encryption is considered to be the most effective method of keeping your data private. When a file is encrypted, the data inside is scrambled and only the person with the password (and the same encryption application) will be able to read the actual information in the file. Encryption algorithms represent the methods in which data is encrypted and each of them has its own advantages and disadvantages.
VeraCrypt
VeraCrypt is open source encryption software available on Windows, macOS, and Linux. It is a fork of TrueCrypt, the famous encryption software abandoned by its creators. In other words, it is based on the same source as TrueCrypt without being a simple clone. However, since it is based on TrueCrypt, it offers pretty much the same functionality, but without the bugs and especially without a backdoor. This includes creating encrypted containers on hard drives as well as encrypting partitions or entire drives, including the system partition. VeraCrypt therefore allows you to create encrypted volumes on your hard drive, USB key or memory card. It also allows you to encrypt your data in the Cloud, but personally I prefer to use Cryptomator for this task.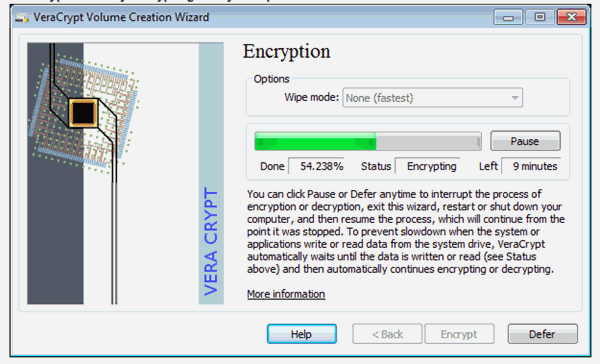 DiskCryptor
To keep things as simple as possible and for those who don't want to waste time with the details, I thought of  DiskCryptor . The main purpose of this application is to help users fully encrypt their hard drive(s) and secure it(s) with a password (including system partition). With DiskCryptor you will be able to choose between three encryption algorithms: AES 256, Twofish and Serpent. In addition to being open source, what's really cool about this program is that it offers several other advantages such as the possibility of working with several boot loaders (LILO, GRUB, etc.), support for disks dynamics, support for large disk drives (important for hardware RAID), etc.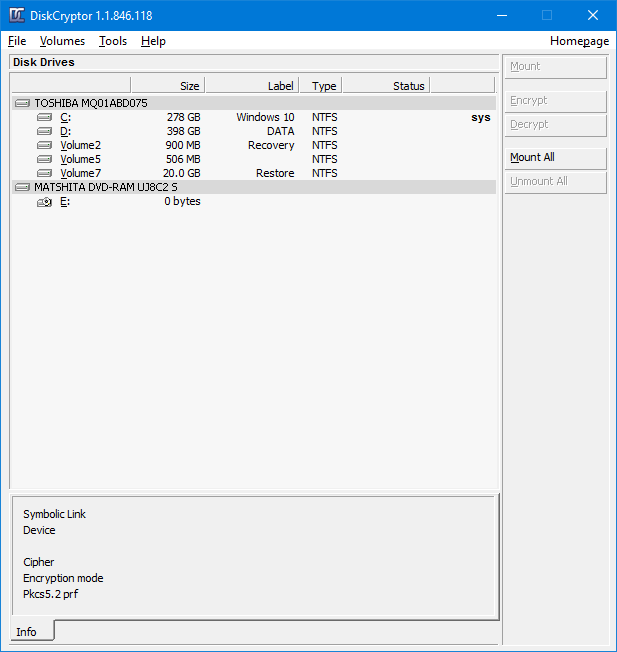 AxCrypt
Most of the time, people don't want to encrypt their entire hard drive, but only a few files that actually contain so-called sensitive data that they need to hide. AxCrypt is a great solution when you are looking for a free tool that can offer individual file encryption. It's not a professional tool, so you only have the option of using the AES 128 algorithm, but its intuitive style of operation makes it perfect for the average user. The tool is integrated into the Windows system, which makes it easier for you to encrypt a file. Another great advantage is that the user can quickly open or modify a protected file using a simple right mouse click. The program is able to work with files larger than 4 GB and automatically checks the completeness of the data to ensure that no one modifies the information contained in the file.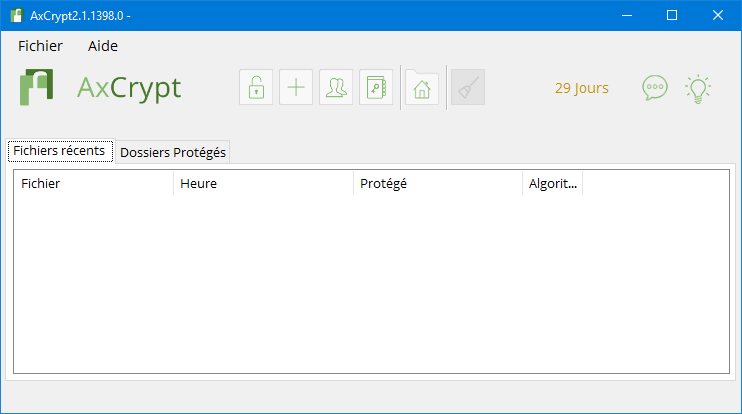 OpenPuff
OpenPuff is a small portable utility (no installation, no registry key, no .ini file) for steganography (the art of hiding a file in another file) with the possibility of 256-bit encryption with algorithms such as AES, Serpent, Twofish, RC6. It supports multiple file types like JPG, WAV, MP3, MP4, MPG, FLV, SWF, PDF.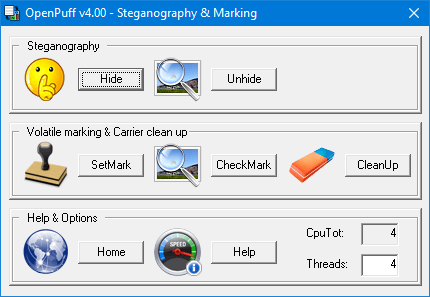 7-Zip
Even though most people use it for its file compression capabilities, 7-Zip is also capable of encrypting your data. In short, it is a multitasking tool that is able not only to compress or decompress your files, but also to protect them with an AES 256 algorithm. Other advantages of this application is that it consumes very few resources and seamlessly integrates with Windows system.
iSafeGuard
Another important area for many people: email encryption. iSafeGuard is simply the ideal tool for this kind of thing. This program is also multitasking since it allows not only to encrypt your e-mails, but also to manage your passwords, the possibility of saving data and the possibility of searching Internet directory services to verify the signatures of others. people.
SecurStick
People who work on multiple computers usually store their sensitive data on external storage devices (USB drive, hard drive, SD card etc.). SecurStick is a reliable application that focuses on encrypting USB flash drives and other storage devices. Even though you only have the option of using an AES 256 algorithm, the nice thing about this tool is that it's portable and doesn't require any admin rights. And the other big advantage is that the application works on Windows, Mac and Linux so you can easily use it on any computer.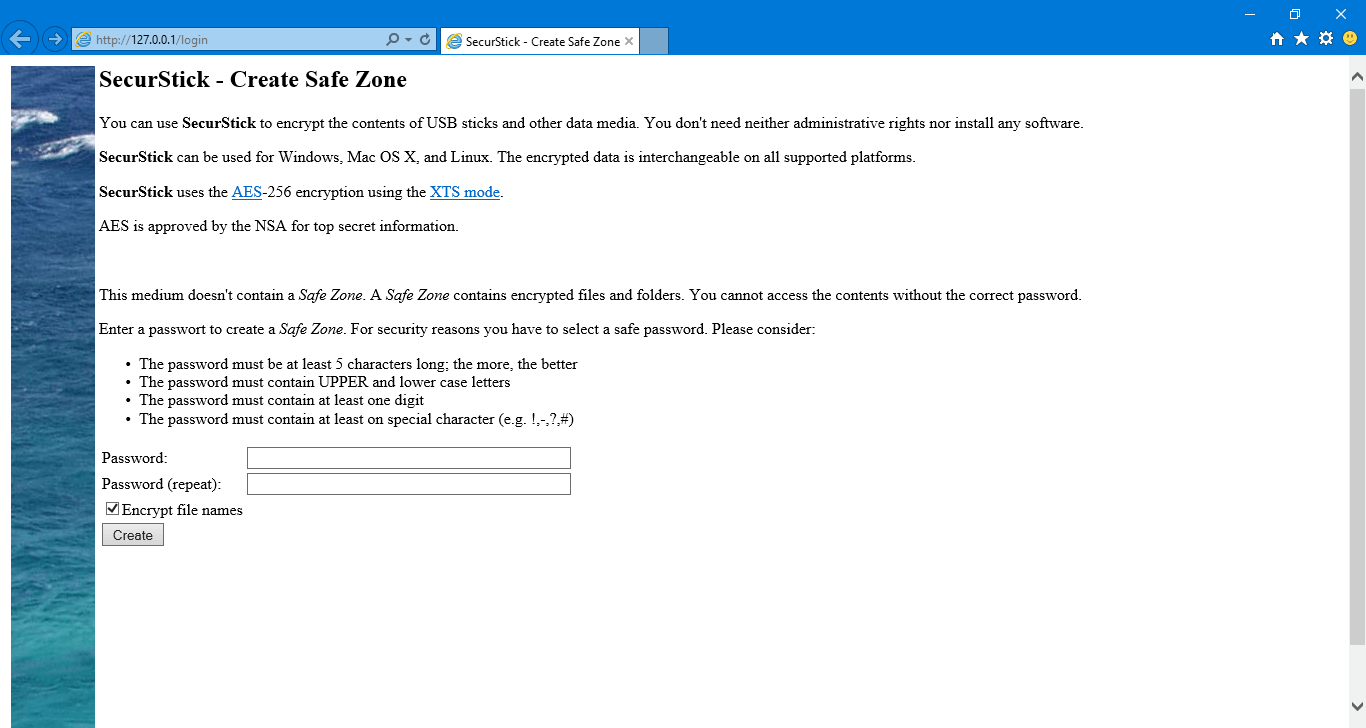 If you liked this article, please subscribe to our reddit community to discuss it. You can also find us on Twitter and Facebook.