Do you like to read or write, do you want to share your writings in preview with a caring community? The Internet today is full of reading and writing platforms that allow you to interact with thousands of other readers/authors around the world. Here is our selection of the best reading and writing sites to discover lots of novels or share yours.
Here is our selection of the best reading and writing platforms
Wattpad, the best social platform for narrative stories
The essential for online writing/reading! Wattpad allows you to edit, share and read novels, short stories, poems, fanfictions and even comics, all for free and without obligation on the part of the authors/readers. Wattpad presents itself as a real social network that allows users to comment on stories, but also and above all to exchange with each other.
The platform also organizes competitions to help authors get known. Note that the works belong to the authors, who can withdraw them from the platform at any time (in the event that they obtain a contract with a publishing house, for example).
Moreover, in terms of publishing, a lot of young feathers have made themselves known thanks to Wattpad. Take Anna Todd and her After saga, which was read more than a billion times on Wattpad before landing in bookstores, but also in film. Today, many publishing houses give Wattpad authors a chance, some even see their books land on Netflix!
Authors' workshop (Scribay), the writing platform designed for you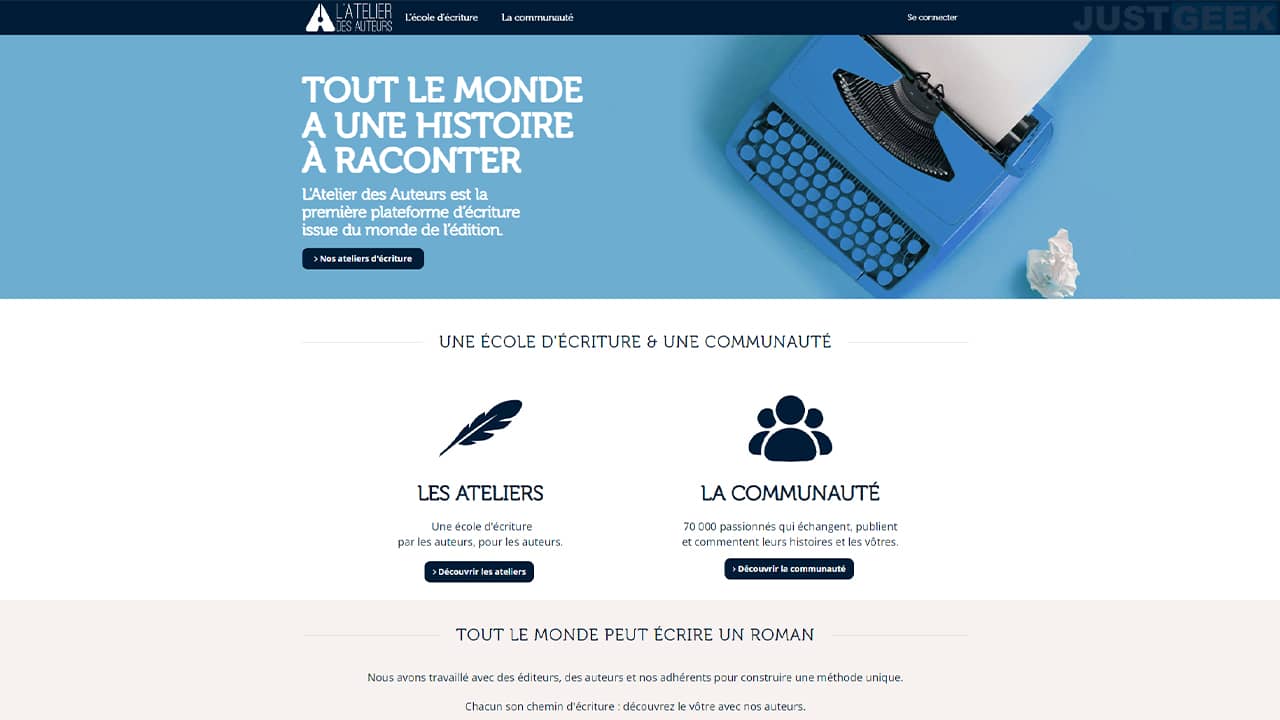 Formerly called "Scribay", the Authors' Workshop is a bit like the French Wattpad. The difference is that this community writing platform really offers courses and workshops to "learn" to write a novel. Registration on the site is free, as is the sharing of his writings. Readers are then encouraged to annotate the works to point out mistakes or incorrect/weird turns of phrase. They can also leave a comment at the end of each chapter to share their comments or feelings.
As for e-learning, the Authors' Workshop offers paid offers for writing courses. On the program: advice videos and testimonials from writers, writing and proofreading tools, guides and summary sheets in PDF… all in partnership with renowned authors (Victor Dixen, Frank Thilliez) and publishing houses.
Fyctia, a unique writing and reading community experience in the world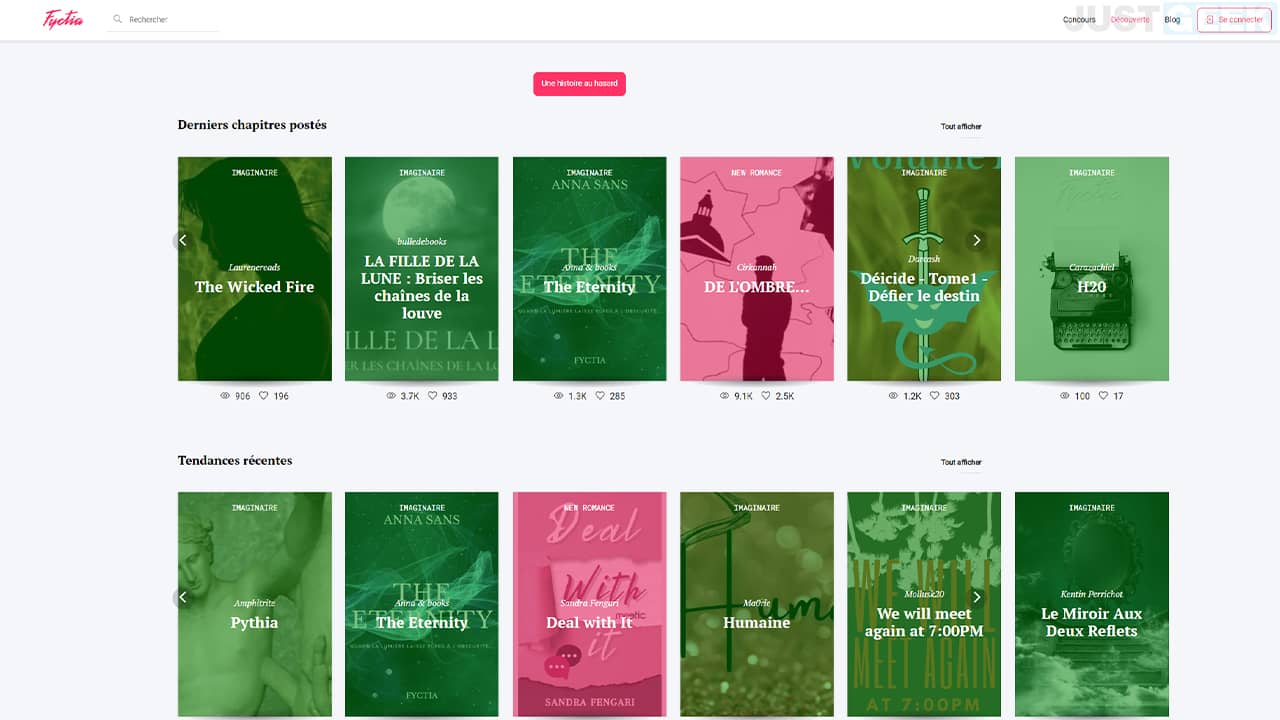 Fyctia is a community writing platform that works by competition: registration on the site is free, but authors (beginners as well as seasoned) can only publish works in response to a competition organized by the site. Readers are invited to vote on the chapters and it is these votes that allow the book to be unlocked little by little. Those who collect the most "likes" go to the final, each story is then studied by a reading committee.
The prizes vary according to the theme of the competition, but often the winners are published by Fyctia's partner publishing houses. Or, they are entitled to support for self-publishing. Fyctia indeed offers a self-publishing program with Stories by Fyctia.
Neovel, a reading and writing platform for everyone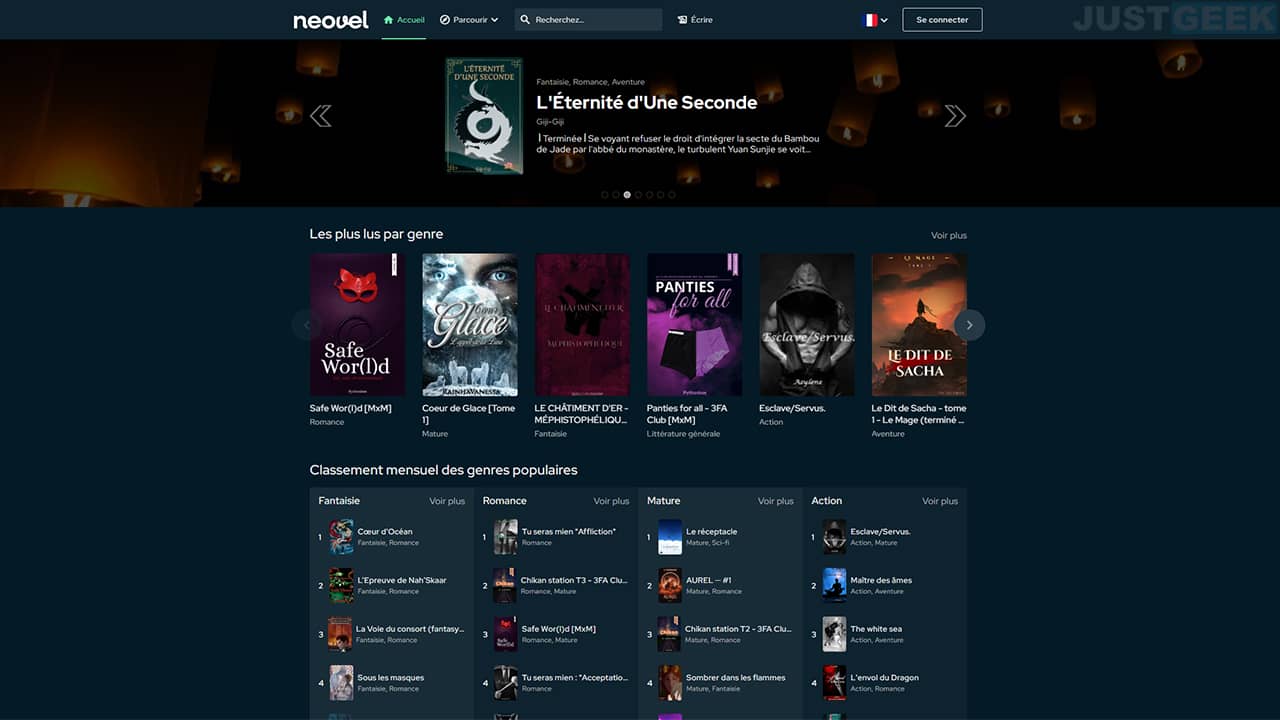 Neovel is the new kid on the read/write platforms. Created in 2017, the site comes in two types of platforms: Neoread for readers and Neopload for those who write and want to post their stories on the site. Neopload allows amateur and even professional writers to share their writings with other enthusiasts. Readers can then read and annotate the works, leave comments or rate the chapter using an emoji.
Neovel also offers authors access to reading statistics and comments on their books. Although accessible for free, the platform also has a paid plan that allows authors/readers to access even more features.