When you're a blogger, it's not easy to tackle all the tasks ahead of you in one go. To make a success of your blog, it is indeed necessary to get down to very varied activities. Contrary to popular belief, the editorial part represents only a small part of the work. In fact, running a good blog is almost like running a small business.
From discovering an idea to validating a text for your blog, the path is long and often strewn with numerous technical difficulties. For a blogger who usually does not have an employee, it makes sense to use practical tools. We present you some useful programs, which can simplify your life and which you will not be able to do without.Summary
Practical and free tools for bloggers
WordPress, the favorite CMS of bloggers
Choose your hosting
Google AdWords: optimize your texts
Long Tail Pro: optimize your long tail keywords
BuzzSumo: find hot topics
Evernote: order for more creativity
Coffitivity: varied atmospheres at home
Readability Test Tool: does everyone really understand each other?
Pixlr: edit your images directly in your browser
Canva: for easy infographics
Unsplash: photos available without a license
Coverr: free videos for your blog
Yoast SEO plugin: improve your SEO
Trello: project management for bloggers
Sprout Social: Social Media Marketing
Emailing tools and autoresponders
Google AdSense: your blog as a source of income
Google Analytics: assess your performance
Practical and free tools for bloggers
It is rare for a blogger to be an author, editor, graphic designer, SEO expert and programmer all at the same time. Before you can publish a text, there is a lot to do if you want to attract large traffic. For example, it is strongly recommended to look for videos or graphics adapted to your content. Keyword research and analysis are also prerequisites for a successful blog . Finally, the challenge is to learn how to address the right target group and offer them attractive content.
For many, finding good tools for their blog is a real challenge. Indeed, the offer is endless and new tools are constantly being developed. This article therefore aims to present a selection of the best programs that will allow you to set up your blog efficiently and take care of it.
WordPress, the favorite CMS of bloggers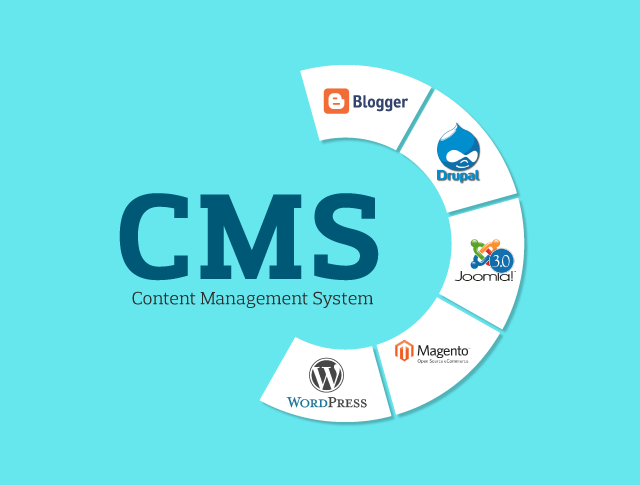 The first step is to find a good medium for its content . WordPress is the most popular CMS (Content management system) on the market today. This content management system hosts more than 74 million websites all over the world. He was able to convince individuals and businesses alike.
WordPress facilitates your immersion in the world of blogging, even if you have no knowledge of programming or web design. Thanks to the saved templates, you can put together a well-designed design for your blog for free. There are many reasons to choose WordPress , here we quickly present the main ones:
Intuitiveness
Simplicity in content editing
Wide choice of themes/templates to create a non-amateur blog
Many good free plugins, which allow to install useful functions without resorting to programming
Simple integration of other tools
Large active community, very helpful forum
Possibility to add users with different rights so that several authors can contribute to the blog
If you have already created a website , you will be able to easily integrate it with WordPress .
In order to protect your privacy, the video will only load after you click.
Choose your hosting
What Web Hosting Is and Why You Need It
Regardless of whether this is your first or 50th website, it's crucial to understand specifically what it is you're getting when you buy a hosting plan. Essentially, your web host provides a place for you to store all of your website's essential files and data. Plus, it takes care of delivering that data to the people who visit your site through their browsers.
The information stored might include images, videos, Hypertext Markup Language (HTML) files, and even Cascading Style Sheets (CSS) that tell your site's theme how to behave. If you think of your site's web address or domain name as a street address, you can picture the web host as the actual house. 
1. Be sure they offer what you need
Before making a decision, first ensure that the host you're looking at covers all the technologies and services your site or application needs. Do they handle the right database and are they familiar with the content management system you're using? For the best result, you need a web host with experience hosting the systems you use.

2. Check the company website
If the website is light on information, doesn't have a large knowledge base for troubleshooting or doesn't offer details about issue resolution and ticket systems, then skip it.

3. Guarantees
An experienced and professional host will guarantee a certain level of "uptime" (days without the site being unavailable). Generally you want to be looking for 99.99 per cent uptime guarantees (more if you're hosting a mission-critical application).

4. Easy-to-use backend
Look for a comprehensive backend system that allows you to control your account. The control panels should allow restarting instances if you have a virtual host, automated billing, issue escalation, security and configuration.

5. Do your research
Websites like whirlpool.net.au have huge forums where people share comparison info on hosts and ISPs. This is a good way to find out whether the host has a good reputation or a history of regular outages.

6. Keep backups
A competent web host will make regular backups of your site, but it pays to have your own comprehensive and regularly updated backups should anything go wrong, or in case you need to switch hosts in a hurry.

7. Own your domain
Register your domain names through a reseller or domain company rather than having it done by the web host. This will ensure you have complete control over the domain registry, particularly in a case where you need to move hosts. Often when having your host register a domain they will register the details to the hosting company, leaving you stuck if you want to move quickly.

8. Choose service and reputation, not cost
Do your research, check the fine print and ultimately make your decision based on reliability, reputation and services. Cheap web hosting are everywhere, but spending a little more money can mean the difference between a consistently available website and weeks of downtime.
Your website is central to your business so it should run seamlessly to allow you to focus on what you do best. Follow these guidelines when selecting a host and your customers will thank you for it.
Google AdWords: optimize your texts
Google Keyword Planner, the keyword planning tool; Source: https://adwords.google.com/intl/fr_fr/home/tools/keyword-planner/
After having opted for a CMS and possibly found a good template, you will most certainly not want to dwell on blogging tools but rather tackle directly the creation of your posts. However before starting, it is important to research the keywords relevant to your blog. This research will help you increase your chances of blogging successfully. You can thus integrate into your texts the different terms and expressions that your target is likely to search for.
A few bloggers try to guess the keywords on their own. Thanks to a few appropriate tools, however, you can have a precise view of the words that are frequently searched for. Google AdWords Keyword Planning is an essential tool to help you find relevant phrases for your content. So you can enter keywords and get a list of search terms sorted by search volume (average number of people who search for that specific term per month on Google).
In order to protect your privacy, the video will only load after you click.
Long Tail Pro: optimize your long tail keywords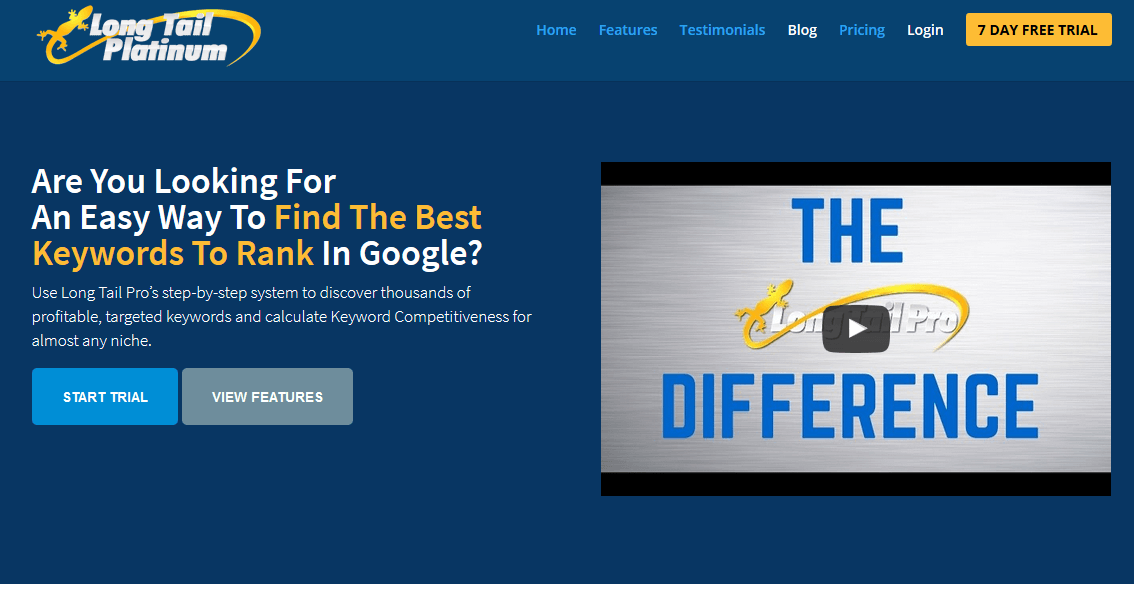 Long Tail Pro is another handy blogging tool for keyword research. Compared to Google AdWords Keyword Planner, Long Tail Pro is more detailed and has many filter options. The keywords found can be filtered according to criteria such as cost per click, search location, number of words or importance of competition .
If you want your search to be even more precise, you can insert some keywords obtained by Google AdWords into Long Tail Pro. The objective is above all to find long tail words , that is to say formulas composed most of the time of 3 words which correspond to a lower search volume. The advantage of these keywords is that, if they are searched less, they refer to a much more specific audience. Moreover, thanks to the many different possible combinations, these long tail words are very numerous.
In order to protect your privacy, the video will only load after you click.
BuzzSumo: find hot topics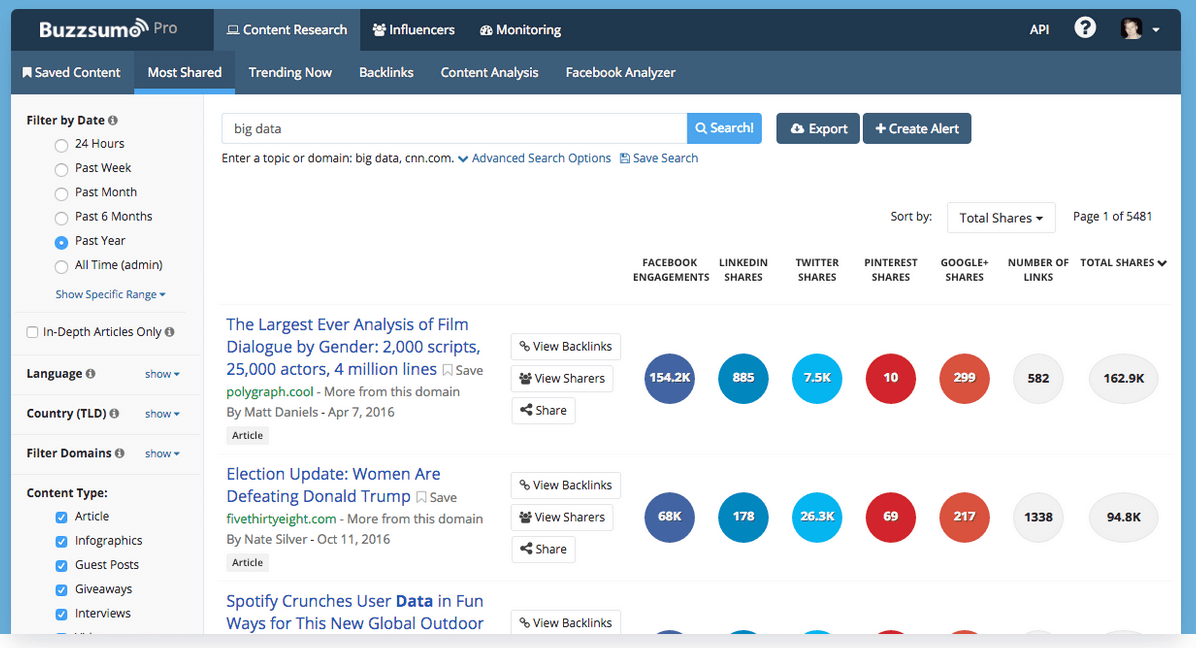 After choosing your keywords, it is important to find the right theme and titles for your blog. Your blog can indeed go in all directions. In order not to waste your time and to work efficiently, your keywords are good sources of inspiration: you can draw inspiration from content that contains them and that may have had a viral spirit. This is where BuzzSumo comes in.
With BuzzSumo, you can quickly find blog posts that have had positive reception on social media platforms. By searching for your primary keywords, you'll get a list of recent articles that include your keywords and especially those that have been shared the most widely . You can even search for content your competitors have posted and see what worked best for them. Thanks to its information, you will be able to optimize your website and better impact your target.
It is not forbidden to be inspired by posts from other blogs, but you should never copy the content. By reading the contents that have been frequently shared, you can simply optimize your own articles and improve yourself.
In order to protect your privacy, the video will only load after you click.
Evernote: order for more creativity
Bloggers are usually creative people, and innovation often goes hand in hand with some chaos in organizing one's ideas . Evernote is a tool to put your thoughts in order. The software makes it easy to take quick notes of everything that crosses your mind. It can work on your PC desktop but also on your smartphones.
Evernote offers many possibilities for better daily organization. You can jot down your thoughts, categorize your various addresses or lists, and save graphs. The program also makes it easy to sync your files with your devices. Your files are therefore at your fingertips when an idea suddenly crosses your mind.
In order to protect your privacy, the video will only load after you click.
Coffitivity: varied atmospheres at home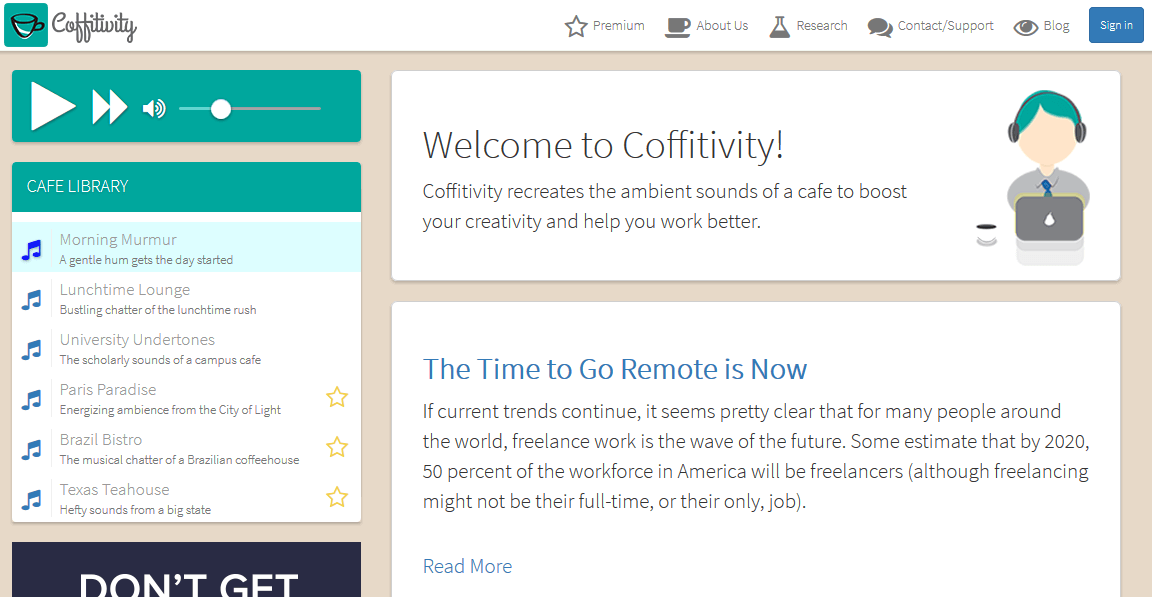 You've organized your thoughts, categorized your notes, and clarified the topic you want to discuss. But the inspiration is not there yet. To be creative , sometimes all you need to do is find and create an atmosphere conducive to writing. Certain soundscapes can in particular help to break with the syndrome of the blank page. Inspiration often emerges by stimulating hearing.
Thanks to Coffitivity , you can enjoy the evocative atmospheres of different cafes without leaving your desk. The app has lots of cool background sounds that can help you find the right mood to start writing . If the muffled noises and murmurs of a coffee inspire you, you will find what you are looking for in the few background sounds on offer. Some of the atmospheres, on the other hand, are chargeable, such as the Parisian atmospheres or the atmosphere of a Texas tea house.
In order to protect your privacy, the video will only load after you click.
Readability Test Tool: does everyone really understand each other?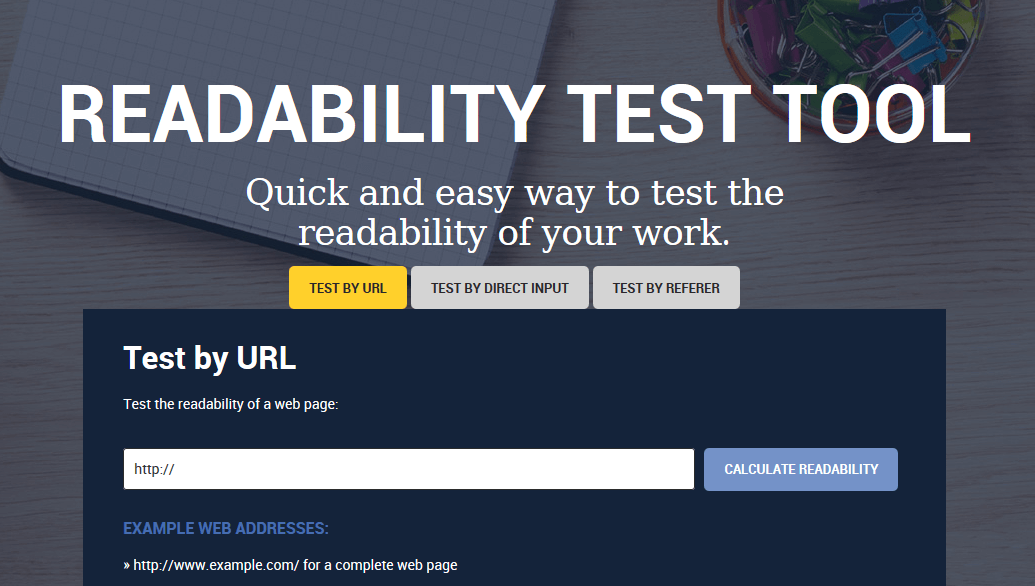 Very complicated content is rarely followed by a large number of readers. If you are not dealing with technical subjects, it is therefore advisable to opt for simple and clear language in order to gain a greater number of readers. If your writing style is too technical, a lot of readers are likely to drop out. When aiming for the widest possible audience, it is advisable to express yourself in a simple manner.
The Readability-Tool ensures that your posts are not too complicated to read. Based on specific criteria, the level of difficulty of your text is defined. When the indicator turns green, your text is easy to read . If it tends towards yellow or orange, then it is advisable to simplify its text slightly in order to be better understood by the vast majority.
Here are some tips to make your posts easier to read  :
Avoid the use of words that are far too complex or technical (i.e. words that require, for example, a search to be understood)
Prefer short sentences
Call a spade a spade and get to the facts fast
In order to protect your privacy, the video will only load after you click.
Pixlr: edit your images directly in your browser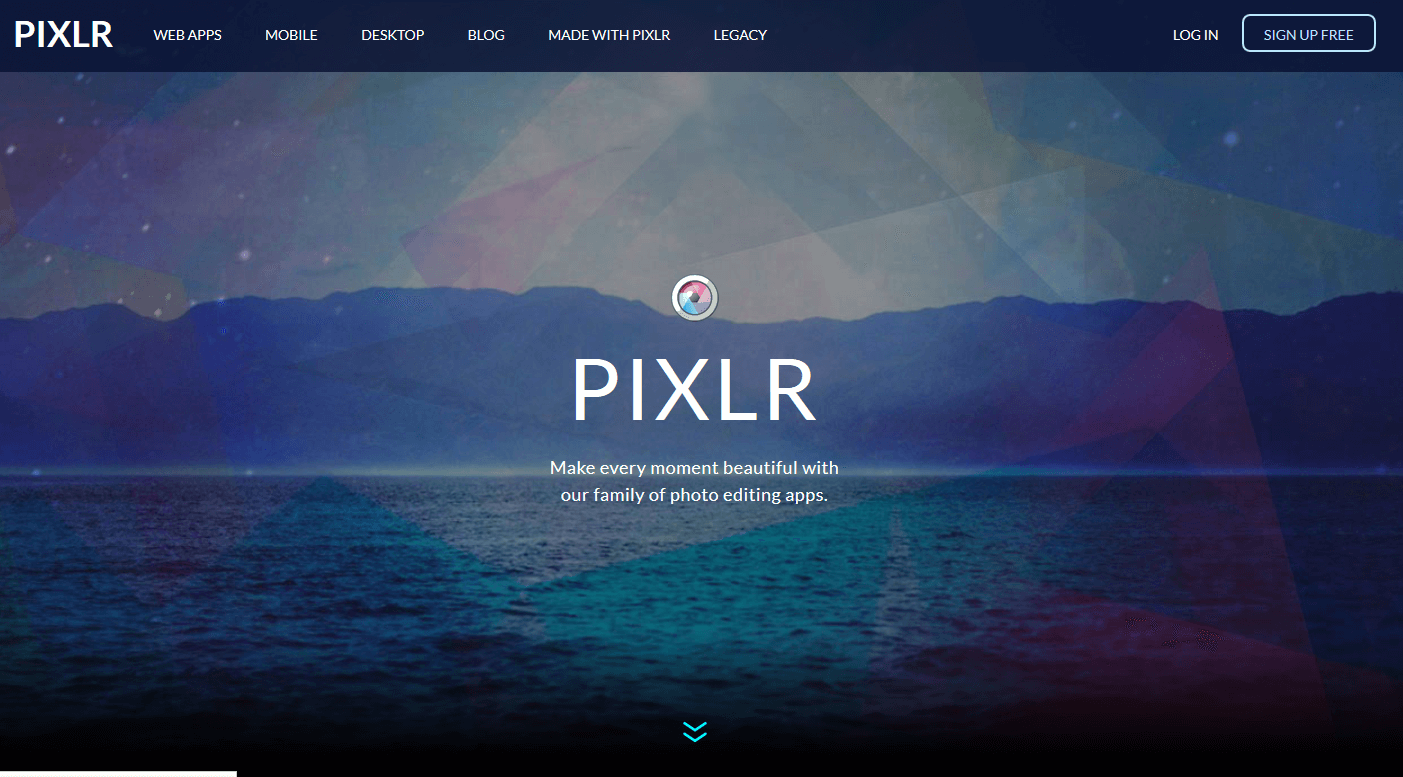 Once your first contribution is finished, it is essential to think about making it visually attractive . There are an array of free blogging tools that can help you edit your images. Pixlr allows you to work on your photos directly on your browser. This program has two main features that will probably convince you. First, its intuitive interface bears a strong resemblance to Photoshop , which can make it quick and easy for those familiar with the latter software to adopt Pixlr. Second, no registration is required. You can upload your photos and then adapt them according to your wishes.
In comparison with paid software, it is true that this solution is not of equivalent level. However, Pixlr can be considered one of the best free services for photo editing. The program has more functions than most other blogging tools. You can also install the Pixlr app on Android and iOS to edit your photos using your smartphone or tablet.
In order to protect your privacy, the video will only load after you click.
Canva: for easy infographics
If your blog is text-only, you're going to have a hard time attracting visitors. It is indeed wise to integrate visual aids such as infographics, diagrams and photos to dress up your texts and draw the eye to your content.
Many bloggers struggle to incorporate photos into their text. Some complete their content with the photos they have on hand. If you still prefer to create custom photos , Canva is the program for you. Whether it's designing infographics or just tinkering with a few photos to put into your content, Canva can help you achieve your goals.
One of Canva's greatest strengths is its array of built-in templates with which you can easily adapt the size of your images to the content of major social media outlets. Thus, you can for example send a photo in a few clicks to your Pinterest or Twitter readers thanks to the corresponding available templates.
Optimizing the appearance of his contributions is the ba-ba of the blogger. This is what will allow you to make your content stand out from the crowd. Boost your blog with infographics that will attract much more attention than simple photos or empty text.
In order to protect your privacy, the video will only load after you click.
Unsplash: photos available without a license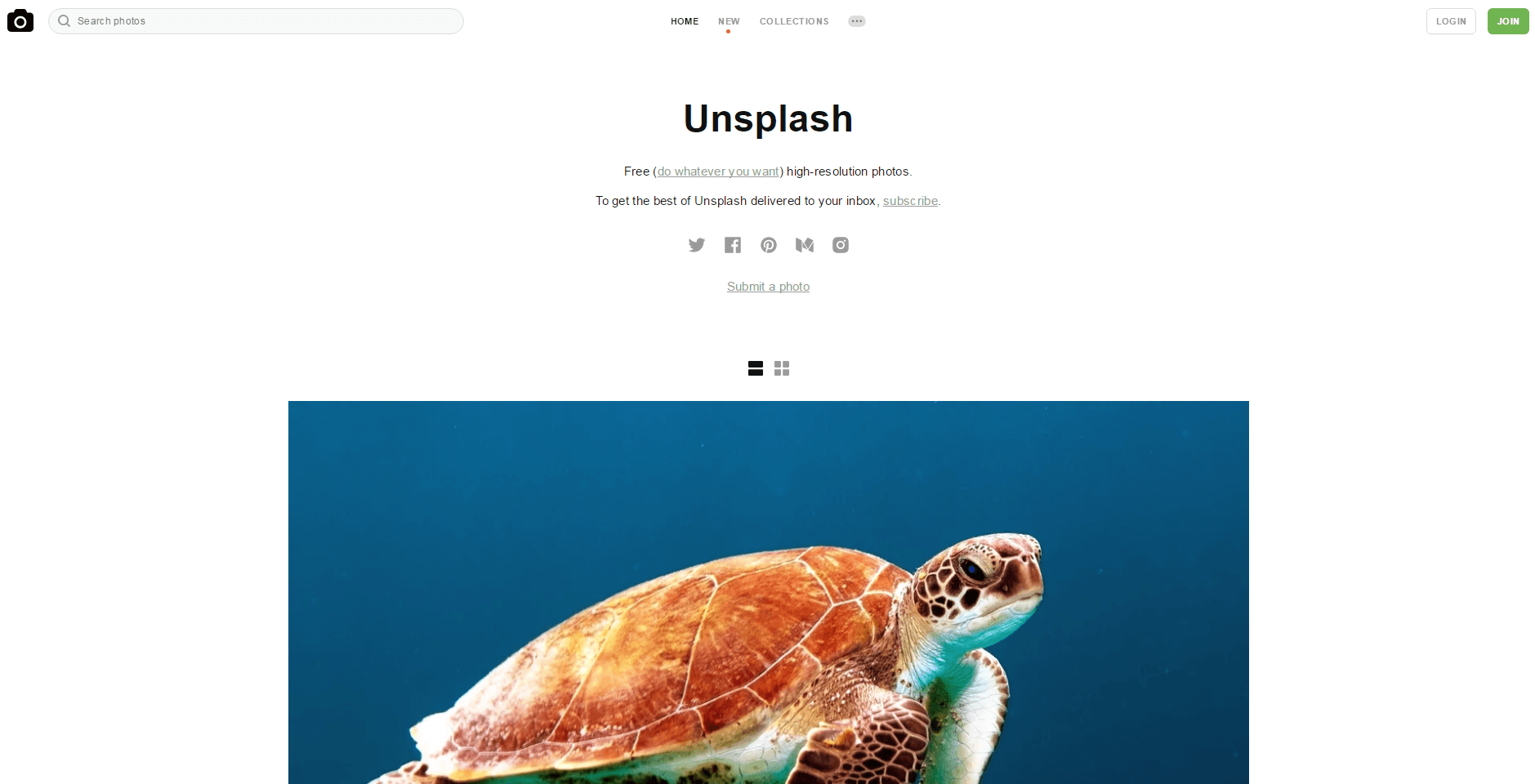 To generate emotions, it is essential to use strong photos . However, many bloggers cannot afford to buy photo licenses and therefore have to resort to limited catalogs of images accessible to everyone. The resolution of the photos is then generally low and the choice of themes available leaves something to be desired…
If you wish to embellish your articles with photos, it will be welcome to be original . For those who tend to have some artistic requirements for their photos, Unsplash is worth looking into. Unsplash indeed offers high definition photos, all of which can be downloaded and used for free . The license terms of the main sites providing photos, such as Shutterstock and Fotolia, are often quite complex. Also, these licenses are usually only valid for a specific period of time . Unsplash simplifies access to photos: all photos are available unlimited and for all uses.
How is Unsplash particularly valuable? The photos are categorized by themes , which makes searching more intuitive and easier. In each section, you will find original and modern images taken by professional photographers and available in high definition . Simply click on a folder to bring out your inspiration.
In order to protect your privacy, the video will only load after you click.
Coverr: free videos for your blog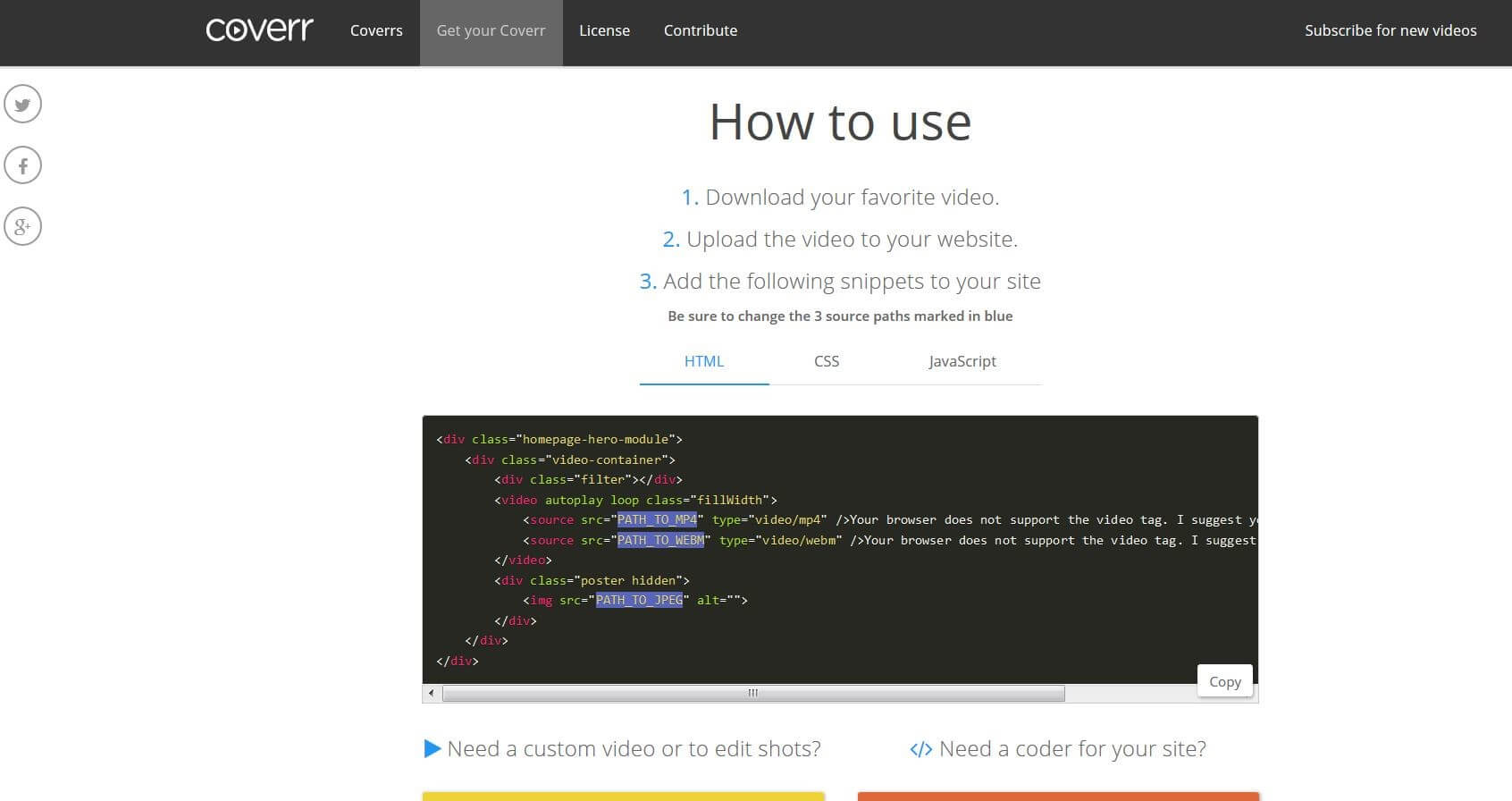 Even more appreciated than photos: the provision of videos on your blog . If you manage to attract a visitor with a relevant video on your page, their time spent on your blog will increase considerably. Additionally, videos have proven to be good for higher Google and search engine rankings . So why not include appropriate videos to complement your topics?
Unfortunately, the cost of licenses to obtain decent videos is much higher than for professional photos. Coverr , however, offers videos that are well suited for bloggers. As with the photos from Unsplash, the videos downloaded from Coverr are under the free CCO ("Creative Commons Zero") license, which means that they can be freely used .
Coverr offers a wide selection of videos on a variety of topics . If one of the many videos appeals to you, you can download it and then insert it into your blog. Coverr also provides HTML code for embedding the video, which can make it easier to set up for novice users.
In order to protect your privacy, the video will only load after you click.
Yoast SEO plugin: improve your SEO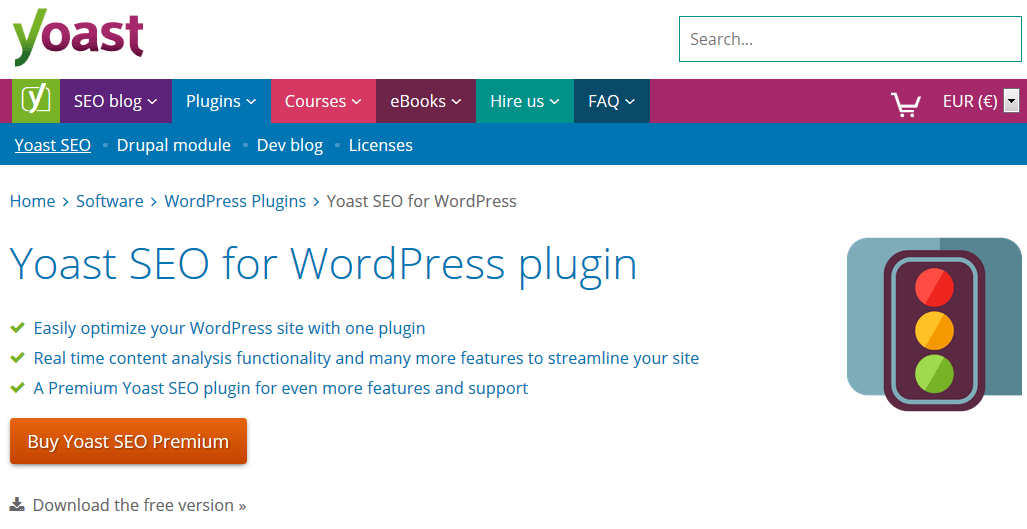 To generate what is called traffic on your blog (ie increase the number of visits to your pages), it is inevitable to optimize your blog for search engines, namely Google and Bing. If your blog appears to users in search results after they enter certain keywords, they may notice your content. This is why it is important to have a good natural referencing on your key terms.
How to make sure to be well referenced on Google and other search engines? There are many SEO factors to consider. However, two main distinctions can be made:
Onpage SEO: optimization of meta tags, web development, explicit URLs, relevant content with high added value, logical page structures, etc.
Offpage referencing: backlinks, mention of your site on other Internet pages (for example on websites or social media).
The Yoast SEO blogging tool is a WordPress plugin to help improve your onpage optimization , even if you have no web development and SEO experience. This plugin will give you a lot of help, from setting up META titles and descriptions to building your sitemap. Yoast even assists you with complex tasks , like processing robots.txt and .htaccess files .
Some settings seem a bit complex at first sight if you have never worked in SEO or WordPress. Yoast has therefore put together a tutorial for beginners to help you use the plugin:
In order to protect your privacy, the video will only load after you click.
Trello: project management for bloggers
This blog tool is particularly suitable for companies and digital professionals who produce a lot of content. But it is also useful for all highly productive teams. Trello is primarily a project management tool that makes it easy to schedule your tasks .  
With Trello, you can create tasks, set deadlines, and manage multiple user members. The program offers almost everything you will need to manage your blog . There are many project management tools out there, but this one is particularly suited to the needs of bloggers. The advantage is in particular that it is limited to the most important functions, which allows you to avoid dealing with superfluous functions.
One particularly handy feature is Trello's editorial calendar. Using a template, you can very quickly create your own calendar. Organization is the key to the success of your blog. Trello is therefore a very good tool to help you in your approach.
In order to protect your privacy, the video will only load after you click.
Sprout Social: Social Media Marketing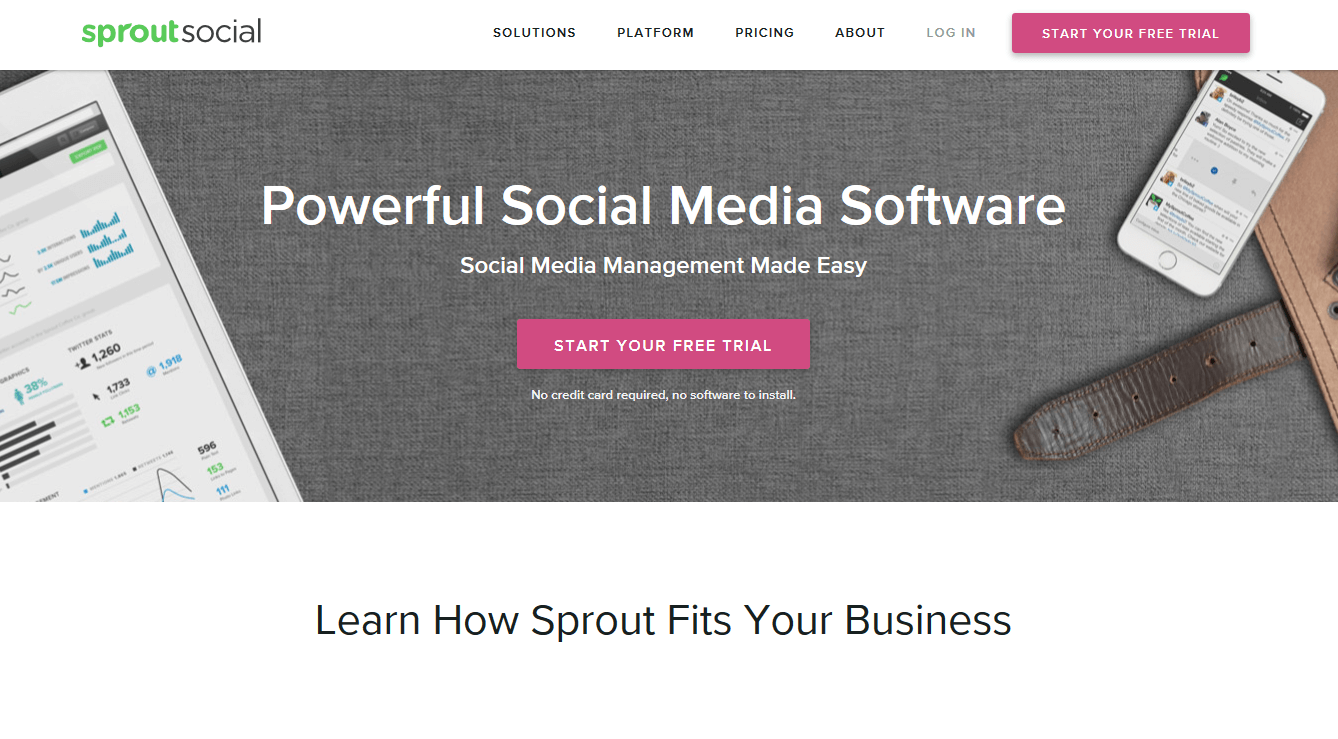 Thanks to the tools presented, you have put in place strong texts and visuals, while optimizing them for your SEO and for your readers. And now ? It's time to talk about your content . Promoting your blog on social media is undoubtedly one of the best ways to quickly generate traffic to your posts. For this purpose, you will need a good social media management tool .
You can easily use Sprout Social to schedule and automate your postings . You can indeed easily configure the date and time for which you want to publish your content on a social network such as Twitter, Facebook or LinkedIn. This tool is particularly useful when you want to publish content regularly, several times a week or a month for example. Sprout Social also makes it easy to sync your posts to profiles on various platforms.
With Sprout Social, you can analyze the impact of your posts on social media. Thus, you will be able to observe which titles generate the most clicks and the most traffic. You can easily track the performance of your content on social media through your dashboard.
Another great reason to use Sprout Social is its outreach marketing feature . Many marketing professionals think of outreach as sending emails. However, platforms such as Twitter or LinkedIn, which are conducive to connections and interactions, are also ideal for outreach. With Sprout Social you can find influencers in your industry.
Thanks to Sprout Social, it is easy for you to reach out to your followers on a regular basis in order to properly distribute your contributions. Sharing your contributions manually on each of your profiles can waste your time. Sprout Social makes your job easier.
In order to protect your privacy, the video will only load after you click.
Emailing tools and autoresponders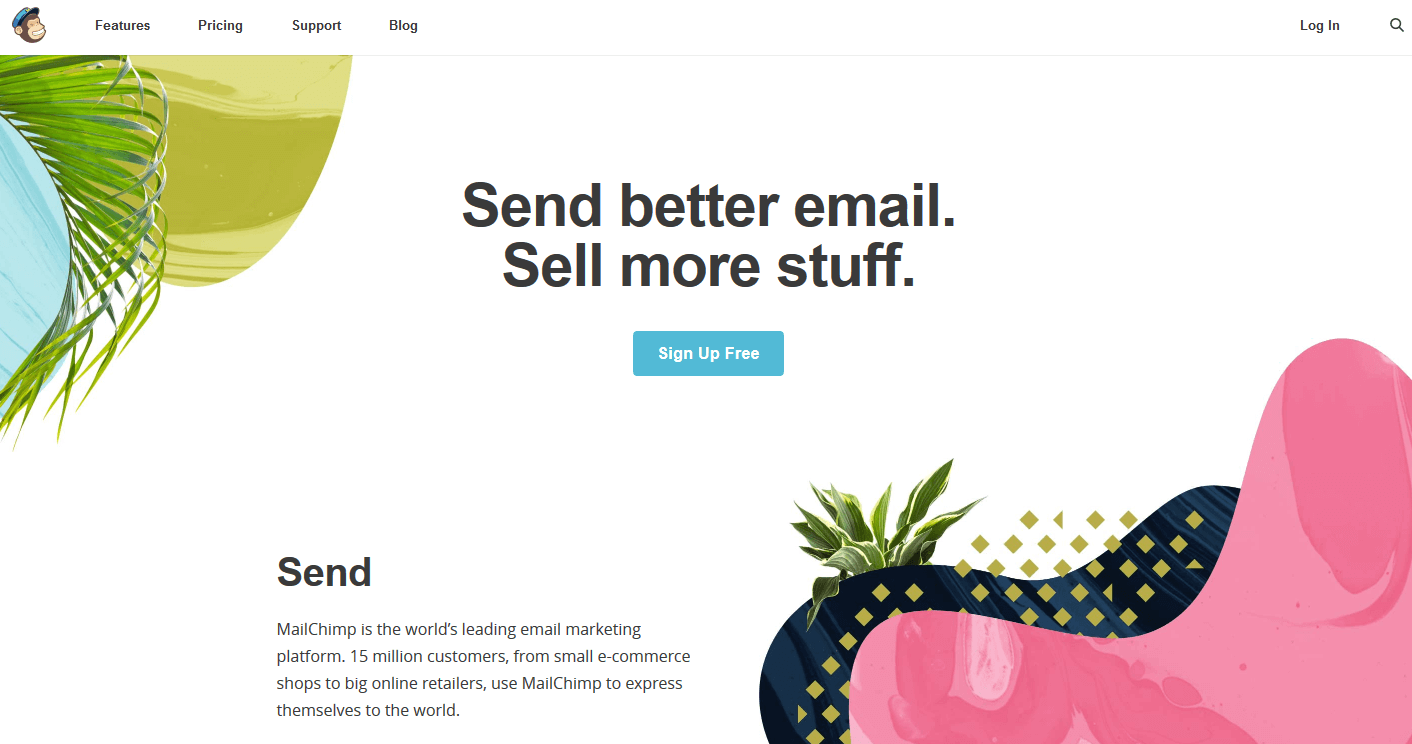 In addition to social networks, emailings are another good possibility to increase the popularity of your posts. You can indeed send emails directly to your target. This is the safest way when, for example, you want your readers to be well informed of an update. A marketing tool for your emailing or an autoresponder gives you the possibility of grouping email addresses and sending your content automatically .
There is a wide choice of tools for emailing and autoresponders that are very effective. Some of the most popular tools for businesses and individuals include:
Once you've created your account and email list, get into the habit of sending regular email updates to your readers. The more you can offer new and interesting content to your readers, the more the number of your followers will increase sustainably. If you want to make money from your blog , this tool is a must.
In order to protect your privacy, the video will only load after you click.
Google AdSense: your blog as a source of income
Google AdSense is the best-known online ad placement program. It was set up in 2003 by Google and has since grown steadily. AdSense allows you to integrate advertisements or web banners into your web platforms. Revenues returned to advertisers amount to billions of euros worldwide. So you can't miss this tool for your blog.
Google AdSense has become the largest online advertising provider in the world. Before being able to broadcast an advertisement through it, it is necessary to register. Then, it is possible to insert advertising blocks in the form of banners or links in your blog. Each click on these advertising media brings the advertiser, thanks to the work of the algorithms, a small remuneration.
If you want to register for Google AdSense, you must first create a Google account . Note, it is necessary to have reached the age of majority and to be authorized to manage a blog or website. To receive commissions, it is necessary to provide bank details upon registration. As soon as you have earned more than 70 euros through advertisements, Google makes a bank transfer. If thereafter, your commissions are higher, you will receive a transfer every month.
To generate clicks, you can opt for advertising banners or links. It is possible to visually adapt your advertising blocks so that their presentation fits better into your blog. The majority of banners are set by Google in the user interface. However, the publisher can decide on the placement of the advertisement himself. In addition, it should be noted that the remuneration will also depend on the location of the advertisement . A banner placed on a homepage naturally generates a higher commission than if it were placed on another page that is more difficult to access. The maximum number of advertising blocks per page is three banners and three theme blocks.
The remuneration paid by Google ultimately depends on many criteria. The number of impressions (ie the number of times the ad appears) will be decisive, but the behavior of Internet users on your blog will also influence the level of remuneration. Additionally, Google will also take into account the extent of competition for your topics. If you count many visits thanks to a single theme , the remuneration will be higher.
In order to protect your privacy, the video will only load after you click.
Google Analytics: assess your performance
You managed to set up your contents and you started promoting your blog via social media and emailing tools. Now it's going to be interesting to track the results of your efforts. Google Analytics is the most popular traffic analysis tool for tracking the performance of your content . Its use can be slightly complex. For beginners, you will be able to focus mainly on the following questions:
Acquisition: how do your potential readers arrive on your blog?
Target: who consults your blog?
Behaviour: what are your visitors doing on your blog?
The more you use the platform and analyze your performance, the easier its dashboard will seem to you. With Google Analytics, it is possible to evaluate its performance over the long term. However, you must agree to inform your readers in your privacy policy about the use of the analysis tool. Besides, there are good alternatives to Google Analytics for bloggers who are concerned about protecting their data with Google. In addition, if you can make do with simple analyzes and are not in the race for high-performance tools, the traffic statistics offered by certain blogging services may be sufficient for you.