The number of backlinks , that is to say the number of links that direct the user to your website, has an impact on the SEO of your site . The interest of strengthening the SEO of your site is to improve its visibility on search engines. So what is a backlink? How to improve your natural referencing thanks to these special links? Here is an article to understand everything about the magic backlink and SEO combo .
Definition of a backlink
Backlink is more exactly a hypertext link . In other words, it is a clickable part of text that redirects the user to another website.
This phrase, or clickable text, is also called the link anchor . And the choice of words for this anchor is important. Indeed, this can already have a positive impact on the SEO quality of the backlink. For example, the subject or theme of the landing page must be close to the anchor text.
Backlinks and SEO, what is the link?
Understand that in SEO, a backlink is considered a vote in favor of your website . In any case, this is how Google considers it. Indeed, it is one of the means for the artificial intelligences which classify and sort the contents, to evaluate the quality of an article, a site or a blog.
Thus, the more votes you get on the web and the better your site will be referenced. That is to say, the better it will be positioned on the search engine results page. There is therefore a direct link between the number of backlinks pointing to your site and its natural referencing . In SEO this is called site authority.
Do you want to improve the natural referencing of your website?
What is site authority?
The authority of a site in SEO corresponds to the level of trust granted to a site. The stronger the authority, or the trust granted, the more often your site will be highlighted on the SERPs (acronym for Search Engine Result Page). A SERP is a web page generated by the search engine to answer your query.
Site authority is usually a score out of 100. Results may vary depending on the tool you use. If you want to get an idea of ​​the authority of your site, test the ahrefs or semrush tools for free .
Popularity of the site and weight of its backlinks
Backlinks from popular sites carry more weight than others . That is to say that the algorithms will grant a more or less significant coefficient to the links, depending on the popularity of the site where they are placed. The popularity of a site is reflected in its traffic volume . The more traffic a site has, the more popular it is considered.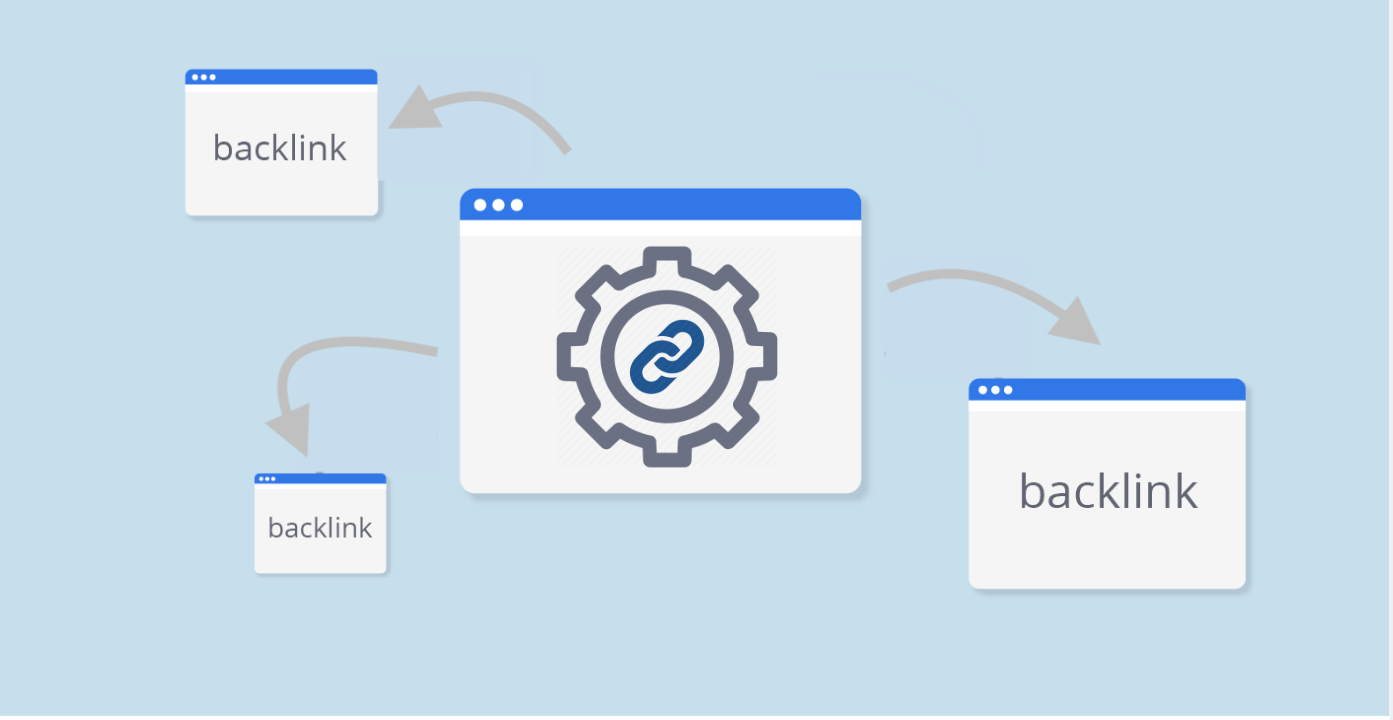 We could draw the parallel with a freelancer or an entrepreneur who was recommended to you by a friend. This recommendation will have more value on you compared to an advertisement in a magazine for example.
Why seek to obtain backlinks for his website?
The objective of a search engine is to quickly offer Internet users content that will meet their search intent. However, as the algorithms are more gifted in statistics than in written comprehension, they need numerical elements.
1. To improve the visibility of its website
Search engines consider that your content has been validated by the sites that redirect the algorithms to you. It will therefore more easily make you appear in the results. This is already a good argument in favor of backlinks.
2. To increase site traffic and popularity
The other interest of a link from a site that has a lot of traffic is to allow you to receive part of its audience. And that too is interesting in natural referencing. Indeed, Internet users will have the opportunity to click on the link and visit your website. It's up to you to hang them up to encourage them to stay.
3. To strengthen its natural referencing
As we have seen, there is a direct link between the natural referencing of a site and the number of backlinks pointing to it. To put it simply, without backlinks a site will not be able to position itself well on search engines.
The ideal is to have as many good backlinks as possible.
What is a good backlink in SEO?
A good backlink is a DoFollow link . Do follow meaning to follow, this is what the Google robot will do. On the contrary, a NoFollow link will not be followed or considered by the search engine. Thus, when you add a link in a blog post for example, by default the link will be in DoFollow. However, you have the option to change its attribute to NoFollow.
PageRank is the algorithm developed by Google to analyze links and enable a ranking system. Here's how PageRank will evaluate your content:
The number of links to your page or site,
The popularity of the sites where these links are located,
Topics between linked pages.
Indeed, a good backlink contains an anchor that makes sense with the subject of the landing page and that is in editorial content that deals with a very similar theme.
Buying backlinks, good or bad idea?
Some sites offer to buy backlinks by the kilo like others buy apples. The risk of this not really natural practice is that the algorithms end up identifying its links as being of poor quality and that by extension, your site is no longer considered a trusted site.
The consequence could be that your site can no longer rank well on the SERPs. So, is it a good idea to buy backlinks? Personally, I don't think so. On the other hand, there are other ways to get quality backlinks.
How to get quality backlinks?
Let's see together the best practices for obtaining quality backlinks to your website.
Use netlinking
Netlinking is already a set of techniques that aim to obtain back links. It is also called external linking, external linking or link building. In digital marketing we love to speak English.
One of the netlinking strategies is therefore to negotiate the addition of links on partner sites. Ideally, these partners deal with a theme close to ours without being a direct competitor.
On the other hand, the exchange of links is not necessarily appreciated by Google. These are reciprocal links that are easily detected by algorithms. That is to say that you have a link to a website which itself has a link to yours.
Have a link back to a media site
Media sites have a very high volume of articles and a lot of traffic. Because these sites are popular, their backlinks have an interesting weight. In addition, an article in a newspaper allows you to benefit from a beautiful spotlight on its readers.
Local newspapers often work with local correspondents. Entrepreneurs often do not have the reflex to contact the newspaper of their city to inform them of an event for example. However, it can allow you to have a free article in the local press.
Find our tips for writing and sending a good press release.
Write guest articles
Writing guest posts for other sites is called guest blogging. It's actually quite common between bloggers or between content creators. I also have a few of them on Active Ton Site.
The interest of the blog editor is to receive free content that will help generate traffic. Thus, you can select blogs in a theme close to yours and offer them to write a guest article. Specify that you want one or more Do Follow links back to your site.
5 good reasons to start blogging and how to make profit from your site or blog. Do you perhaps have a sixth to suggest?
What is the difference between backlink and internal linking?
The internal mesh corresponds to the existing links between different contents within the same website . This is also called an internal link . This can be a link between a page and blog post, or between two pages or even between two posts.
The objective of internal linking is therefore to direct the reader to the next step that we want him to take. Finally, if it may be relevant to open the following content in a new tab, the logic is to keep the visitor on his site as long as possible by offering him a positive user experience.
To go further, find our article on the 10 Techniques To Increase Your Traffic in 2022

SEO is not magic, but technique.
If you liked this article, please subscribe to our reddit community to discuss it. You can also find us on Twitter and Facebook.