When Big Tech executives announce changes to their company 's strategy , it 's wise to listen carefully : sooner or later, these changes will affect the entire industry.
Remember Sundar Pichai, the CEO of Google, saying at the 2017 I/O conference that his company was redesigning all of its products from the A I -first principle ? Loudly saying that Google was more of an AI company than a search engine made headlines , but the world didn't immediately realize the magnitude of the shift that was taking place. operate and especially the impact that AI was going to have on technology , on companies and on our lives. Similarly, when Mark Zuckerberg announces that Facebook will transform itself into a metaverse company, and thus devote almost unlimited influence and resources to it, the video game industry , content production and entertainment must feel the beginning of a shock wave.
Contents
As many definitions as worldviews
Seven Metaverse Principles
Facebook or the zero-sum game
Epic Games or a cooperative metaverse
Microsoft or the enterprise metaverse
As many definitions as worldviews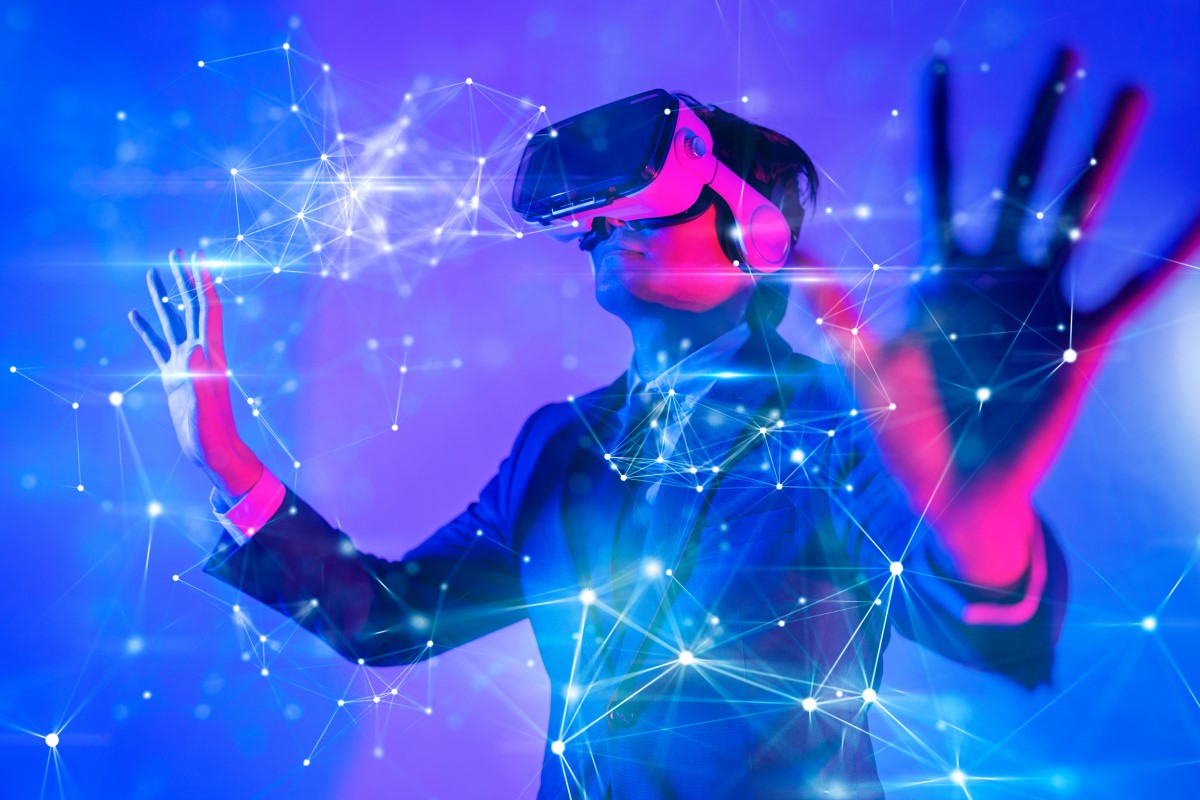 But what is the metaverse ? Several visions confront each other, all inspired by the essential Snow Crash by Neal Stephenson. If Mark Zuckerberg remains vague in describing it as "a virtual 3D social space where you can share immersive experiences with other people  ", Andrew Bosworth , his VP in charge of the AR / VR axis, is more grounded – to – earth and speaks of a "  set of virtual spaces in which you can create or that you can explore with other people who are not in the same physical space as you  ". The visions proposed by video game publishers , technologically more advanced in the field than Facebook, also tell the specificities of their profession , their game philosophy , their economic model and their ambition . For example :
" A 3D , real – time social medium where people can create and engage in shared experiences as equal participants in an economy with societal impact " (Tim Sweeney, Epic Games) .
" A digital virtual world in which individuals can create avatars and use them through programmed and created interactive experiences. ( This is the definition used by the federal court in the Northern District of California during the trial of Epic Games against Apple ).
" Persistent, shared, 3D virtual spaces in a virtual universe where people can come together to play, work and socialize . (Roblox ) .

" A persistent and infinitely expanding virtual space , with its own economy and identity system. (Jonathan Lai, a16z partner specializing in video games).
S even principles of metavers _
Faced with cyberpunk works and publishers , there is also Matth ew Ball, a verticalized venture capitalist on the Internet and video games, who analyzed the phenomenon long before the buzz . He distinguishes seven key principles that allow us to understand the extent of the metaverse and therefore imagine the winding paths that will lead us there, perhaps, one day.
Persistence : unlike a game, the metaverse has no end, never pauses, never resets , but continues indefinitely .
S ychron ism and real time  : Although pre-programmed and autonomous events will occur, just like in real life, the metaverse is a living experience that takes place in real time and at the same speed for everyone.
Presence : the metaverse offers all users an individual sense of presence and the ability to act independently, and at the same time, poses no limits or boundaries for them to go to places or events together .
Unprecedented interoperability : it will concern data, digital assets, content that can merge with each other . We can say that today, the digital world functions like a shopping center where each shop uses its own currency, its own identity cards, its proprietary units of measurement , etc. In the metaverse , we will see new interactions . For example, your  Counter-Strike " skin  " p could be used to decorate a weapon in Fortnite or given to a friend on/via Facebook , and a car designed for Rocket League or Porsche's website could be used in Roblox .
Fully functioning economy : Individuals and businesses will be able to create, own, invest, sell , be rewarded for a very wide range of tasks or work , and produce value recognized by others everywhere .
Fusion of digital and physical : the metaverse spans both digital and physical worlds , private and public networks and experiences, open and closed platforms .
Variety of Contributors : Content for the metaverse will come from individuals , informal groups, organizations and commercial enterprises . This content will be emotions, skins and outfits, game mechanics, universes, etc.
Matth ew Ball specifies that the metaverse cannot be reduced to a virtual world, or to a virtual space, or to virtual reality, or to the digital and virtual economy, or to a game, or to a park . theme, or a new AppStore , or a new user- generated content platform , but all of these are part of it . Thus, universes like Fortnite, Minecraft, Second Life, VRChat, EVE Online or Decentraland and others could be considered proto-metavers.
Facebook or the zero-sum game
During his keynote against a background of computer-generated images and more or less believable avatars , M ark Zuckerberg described a grandiose vision of the metaverse as an Internet " even more immersive and embodied " where " you will be able to feel the physical presence of people around you and do almost anything you can imagine " , adding that " the best way to understand the metaverse is to experience it yourself " specifying " but it's a bit difficult, because it doesn't exist completely yet " . Suffice to say that by rushing its agenda against the background of news , the social network starts with a considerable handicap in comparison with video game publishers. Zuckerberg, however , clarified that virtual reality will be an important part of his metaverse and will capture a large portion of the investment .
One of Facebook 's main VR projects in its mainstream metaverse strategy is Horizon , a video game , social network and virtual reality creation platform , with its Home, Worlds and Workrooms parts .
The other essential part is the hardware part which guarantees access to the user . Zuckerberg promises that his metaverse will be available on all his virtual and augmented reality platforms , PCs, mobile devices and game consoles , but the development of his own terminal clearly appears to be a priority since the takeover of Oculus and the Portal failure . Facebook / Meta is experimenting with its Oculus Quest headsets , driving Cambria and Nazare projects, and even the connected glasses created in cooperation with Ray Ban , and which do not include an augmented reality system, are a step further to familiarize the public with this kind of accessories . We should also mention the bracelet that allows you to manipulate virtual objects and the gloves to feel them.
Epic Games or a cooperative metaverse
" Fortnite and Minecraft are closer to the metaverse than anything Facebook has built or is likely to build, unless we're really very lucky ." This admission made by John Carmack, creator of Oculus and CTO of Facebook / Meta on VR, says a lot about the place that Epic Games, publisher of Fortnite, occupies in the tech world. In April 2021, Epic Game raised $1 billion in investment to support its long-term metaverse vision. Its CEO, Tim Sweeney, one of the most respected and listened to figures in the world of video games , positions clearly in opposition to Mark Zuckerberg on the subject of the metaverse: "The metaverse is like the internet. It cannot be the property of any company". The lawsuit initiated by Epic against Apple's anti-competitive payment practices strengthens its legitimacy in the debate.
Fortnite has become a cultural phenomenon and a platform where people go to chat with their friends instead of connecting to social media. Epic Games is positioning Fortnite not as interactive entertainment, but as a metaphor , with a strong emphasis on socializing features. Beyond the Travis Scott concert seen by 12 million players, it was in Fortnite that in March 2019 the Weezer group created an island where players could exclusively listen to the new album . It's also in Fortnite as in December 2019 Disney previewed a clip from the ninth episode of Star Wars, and did a live interview with the film's director, JJ Abrams. The event itself is mentioned in the film.
For Matthieu Ball, Fortnite 's creative mode is a real "proto-metaverse", because the game is a place where different universes already intersect. Epic Games hosts time- limited, real-world release events here : the game map transforms into a virtual world that changes the game's style and items in partnership with brands like DC, Nike, Lionsgate, Marvel, Microsoft, Sony and others. Players can wear a Marvel character costume inside Gotham and interact with a friend wearing a licensed NFL uniform, as well as create and monetize their own content, and use the creations of others: emoticons, costumes, worlds and mechanics game. Tim Sweeney's company says their goal is to create a metaverse where all brands and their intellectual property can live together.
Epic Games ' other asset , Unity's rival Unreal game engine , is slowly entering the movie business . An example of this is The Mandalorian 's special effects . Epic has its own network infrastructure and online services that allow the development of cross – platform games on Microsoft , Nintendo, Sony, Apple and Android terminals , including its own store and its payment system , both necessary for the creation of a metaverse .
Microsoft or the corporate metaverse
Satya Nadella has already uttered the word " metavers " at the Microsoft Ignite and Build conferences held in March and May 2021 . The " enterprise metaverse "  , powered by Azure , brings the physical and digital worlds together by relying on digital twins, mixed reality and metaverse applications .
The Microsoft Mesh platform is an illustration of what the metaverse represents today, very close to Facebook's Horizon Workrooms . This platform allows people , who are physically in different places , to interact and work together in real time thanks to holograms, these 3D avatars , which represent them in a superimposed virtual space . to the real world . Access to this mixed reality is mainly through the HoloLens 2 helmet , but also smartphones and PCs . By adopting an equally storytelling approach, Microsoft is more forthcoming on the technologies behind these effects, which, admittedly, are only a first glimpse of the metaverse of the future , but already much more real than the promises of Mark Zuckerberg : Azure Digital Twins is an IoT platform for creating and synchronizing digital representations . of real-world objects, places, business processes, and people , Synapse tracks the history of digital twins and predicts their future state , the Power Platform allows developers to expand digital twin insights and interact with data through low- code and no- code services.
Robots are the mirror of our heart. When Facebook /Meta announces that it wants to build not a metaverse, but THE metaverse, a sort of extended and enriched social network, but still centralized and controlled, other actors put forward more universalist conceptions of this potential world . Ultimately , the question that arises is not a question of technology , but of the world where we could spend some of our time. Do we really want to recreate a multitude of balkanized metaverses waging a merciless war each for their share of the market of our attention or are other, more cooperative interactions possible ?
We are living, perhaps, an unprecedented moment in our history where everyone belongs to us . Let's live it responsibly.