When you are absorbed in an online gaming session, it is not uncommon to sit for several hours behind your controller (or your keyboard). If you're a true gamer, you know that a good gaming chair can literally make your life more comfortable! Not to mention that being well set up can give you a strategic advantage or simply make your gaming experience more immersive. Therefore, we have selected the best gaming chairs of the moment for you to play in the best conditions.
TOP 6 Best Gaming Chairs
To create a real gaming setup, you need a good PC, good lighting, good sound, and above all, a good gaming chair! There are dozens of them on the market, and while some guarantee optimal comfort, others are no better than a dining room chair. To help you make the right choice, we have chosen to present 6 gaming chairs that will make you feel like you're playing on a cloud. Let's start playing!
Secretlab Titan Evo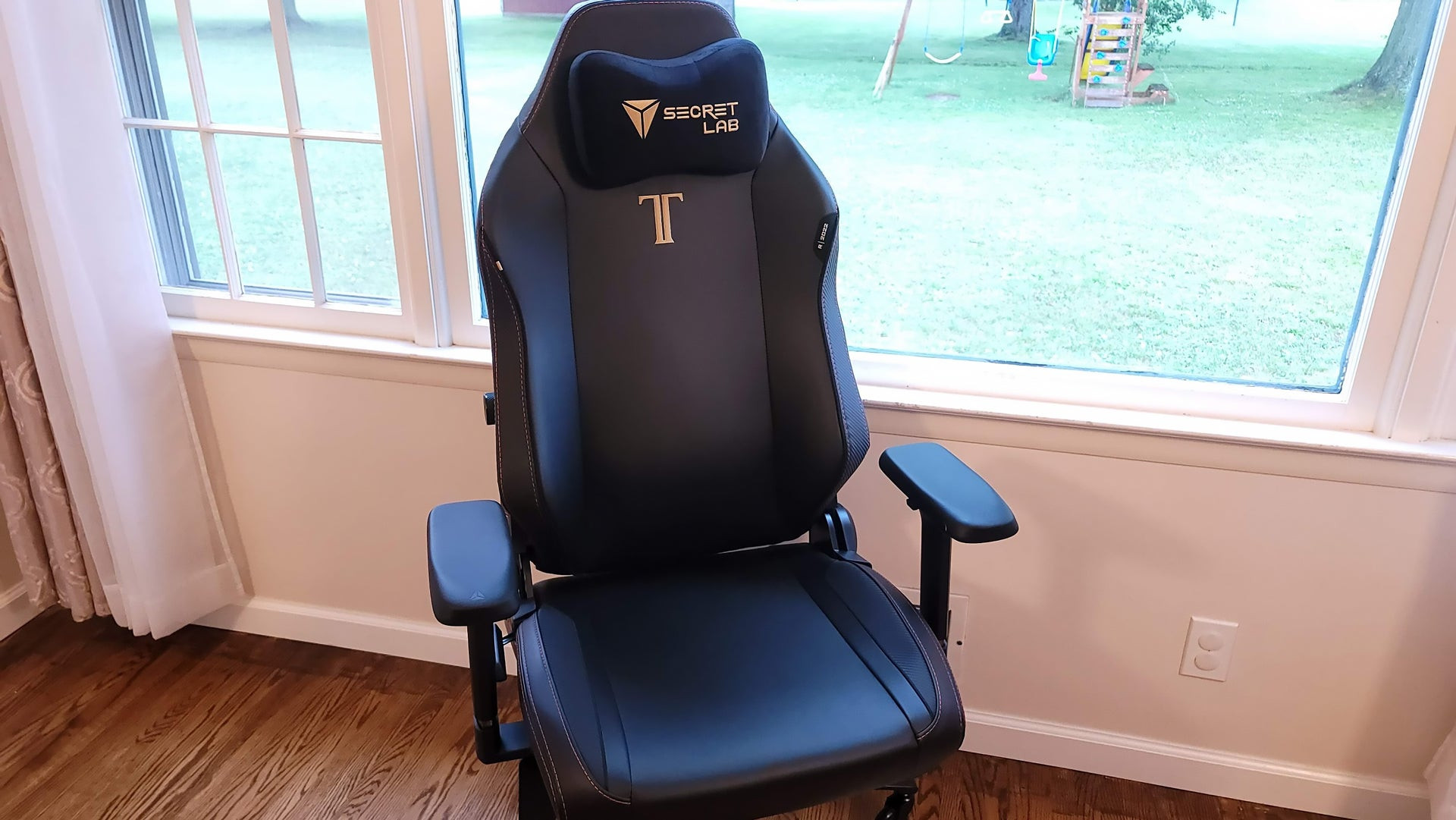 With the Secretlab Titan Evo, we are facing a real boss chair! Its entirely black design marked by a few golden engravings is frankly very successful. However, gamers who prefer colored seats can opt for more flashy models such as the "Special" and "E-sport" editions.
In addition to its aesthetics, this gaming chair stands out because of its technological innovations; it is full of them! From the ergonomic lumbar support system to the rotating armrests and its memory foam headrest, the Titan Evo truly adapts to the profile of each player. Of course, you also have the possibility of adjusting the inclination of the backrest.
Note also that you have the choice between 3 coatings:
Secretlab NEO leatherette: classic and accessible
NAPPA leather: the finest (but also the most expensive)
Secretlab Softweave fabric: suitable for the most intense games
Razer Enki
Razer is one of the biggest players in the gaming world. Particularly appreciated by PC gamers, the brand offers us here a gaming chair that lives up to its reputation: the Razer Enki. This gaming chair has an extremely comfortable seat designed to follow the natural curvature of the body when seated. There is thus a 110° inclination at shoulder level, as well as an arc at the bottom of the backrest to support the lumbar arch. We regret, however, that the latter is not adjustable.
The seat is firm but remains very comfortable due to its padding. Obviously, the backrest is reclining, and the "4D" armrests are adjustable in height and orientation. Its upholstery is black leatherette, tinted with Razer's signature green. Surprisingly, the seat doesn't have RGB lighting; it remains very sober. The headrest can be embellished with a removable cushion which stands out with the quality of the seat and its high-end finishes.
Apart from that, the Razer Enki gaming chair remains a product of remarkable quality, offering excellent support. We recognize here the know-how of Razer!
Noblechairs Icon
The Noblechairs Icon is so classy that one could quite see it enthroned in the office of a great CEO. With its genuine leather, vegan leather, or black nappa leather upholstery and its "bucket seat" appearance, it undeniably ranks in the category of "high-end gaming chairs". However, its price remains in line with that of competing brands. Several colors are available for the seams, as well as a black/cognac color of the most beautiful effect for the upholstery.
A breathable and deformation-resistant foam is used for the padding. The latter offers a good balance between flexibility and resistance, to prevent players from sinking too deeply into the seat. The latter also comes with two additional cushions to place
at the level of the headrest and lumbar for more comfort. Its backrest can be tilted at 135°, and the seat is height adjustable. Finally, the 4D armrests – adjustable horizontally and vertically as well as in depth and orientation – allow you to adapt the seat to your preferences and your setup.
In short, it is a premium quality seat that remains affordable considering its quality.
REKT ULTIM8-RS
Rekt gaming chairs are real benchmarks! Among them is the ULTIM8-RS model. Unlike the previously presented products, this one is not made of leather (or imitation leather), but is covered with a premium ELASTRON fabric. This fabric offers great breathability while limiting the infiltration of moisture. This choice of material may not appeal to all gamers, but it has the merit of making cleaning the seat much easier. Several colors in pastel tones are available (blue, red, grey, green, pink, black, etc.).
In terms of adaptability, the seat can be tilted 160°, and straps allow you to adjust the position of the lumbar cushion and the headrest. As for the front seat, it can be tilted up to 30°. On the other hand, the armrests are only adjustable in 3 dimensions and are therefore not rotatable.
The Rekt ULTIM8-RS does not deviate too far from the beaten track but is undeniably an excellent quality gaming chair with a very interesting price/quality ratio.
AKRacing Core SX
The AKRacing Core SX Series gaming chair is a real gem of comfort and elegance. It stands out from the previous models by offering a more sporty design, closer to the gaming world. Its structure is made of steel, but its upholstery is only made of imitation leather and polyurethane. A cold-cured high-density foam, which is as strong as it is comfortable, is used for the padding.
Unsurprisingly, the seat is height and tilt adjustable. The headrest and the lumbar cushion are also adjustable. Unfortunately, there are no 4D armrests here, only 3D armrests. The strong point of this seat lies in the duration of its warranty: 5 years for the entire product and 10 years for the steel structure. Something to reassure hardcore gamers!
Rekt SniperChill
To end this ranking in style, we have chosen to present the Rekt SniperChill. Until now, the gaming chairs reviewed were more aimed at PC gamers, but we also have to think about console gamers. Instead of cluttering yourself with a large gaming seat, why not opt for a foldable mattress? The concept of SniperChill is based on this interesting idea!
Padded with agglomerated foam, this mattress can take different positions to accommodate console or mobile players. Its internal metal structure includes 3 joints of 5 notches each to adjust the position of your legs, neck, and back as you wish. You can opt for lying down, sitting, or curled up… everyone has their own way of playing!
The Rekt Sniper will find its place in your bedroom, living room, or even on your balcony (but beware, it is not waterproof). You can also easily take it with you on the go.
Admittedly, it is not a gaming chair strictly speaking, but with its atypical design and innovative concept, it deserves its place in our selection. With this overview, you can say goodbye to back and neck pain in front of your screen. You will be comfortably installed and ready for long hours of play! That said, remember to stretch your legs from time to time.