Teaching a child to color is a great way to keep him busy and get his full attention. Coloring also helps young people to develop their creative side. And children often love coloring books. If you have a child who loves drawing and coloring, consider creating a personalized coloring book for them before they turn your walls and furniture into a coloring book. To do this, you can use the online service Mimi Panda which makes it very easy to create coloring drawings from simple photos .
What is Mimi Panda?
Mimi Panda is a free online tool that can turn any photo into a coloring drawing . It is a very intuitive and user-friendly website, through which you can create personalized drawings for your children.
The main advantage of using Mimi Panda is that it allows you to create coloring pages very quickly from personal photos (eg vacation photos, your pet, etc.). Coloring therefore becomes an object of remembrance that can be kept or given to someone to remind them of wonderful moments.
Moreover, every coloring you create with Mimi Panda, retains a neat and complete structure after conversion unlike most existing tools. But that's not all ! If you want to create coloring pages, but you don't have images to convert, Mimi Panda offers you its catalog of printable coloring pages . It's a huge selection of ready-to-use and downloadable pages, sorted into different categories.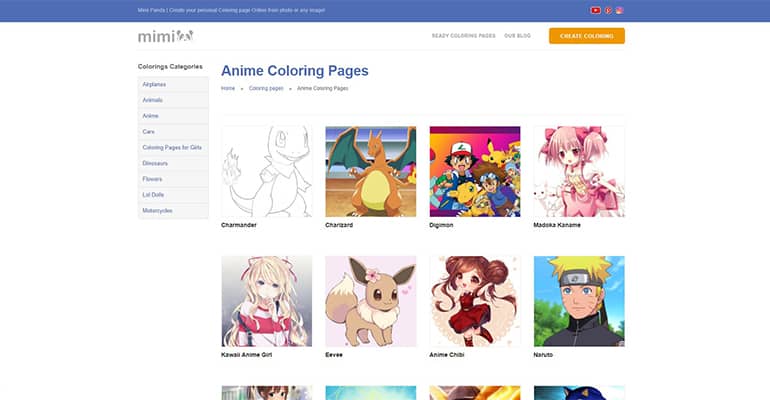 How does Mimi Panda work?
Turning a photo into a coloring picture with Mimi Panda is extremely easy. Just go to the main page and click on the " Create coloring " button located in the menu. A new page is loaded: this is the work area. You will then need to drag your image onto this work area. After a few seconds, a preview of the coloring is displayed, to allow you to compare the rendering and the basic image. At this level, you can either download your coloring in JPG format , or print your coloring or send it by e-mail .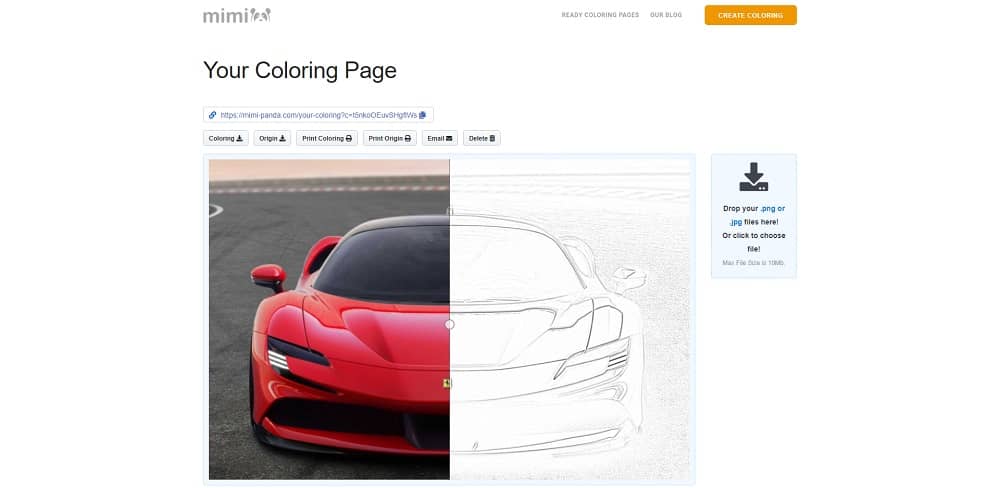 Conclusion
In short, thanks to Mimi Panda, you can create a coloring book in a few minutes. What is wonderful is that this powerful online tool is totally free. Take the opportunity to compose a coloring book that will not leave your child indifferent.
If you liked this article, please subscribe to our reddit community to discuss it. You can also find us on Twitter and Facebook.