Rich Snippets are  semantic tags implemented in the HTML code of a web page.
This structured data aims to provide additional information to search engines, which then incorporate it into its results.
Thanks to this enriched data, Internet users have the possibility of visualizing important information directly in the SERPs.
They can then evaluate the relevance of the link displayed and choose the site most likely to meet their expectations.
The areas of use of Rich Snippets set up by Google are limited to eight categories:
Profiles;
Opinion ;
Recipes ;
Businesses;
Music ;
Events;
Apps;
Consumer products ;
People.
What are the most useful Rich Snippets?
There are a multitude of Rich Snippets and of course, their use depends on your activity. They are most often used on the following types of content:
1-Profiles :
Why did Google develop these rich snippets? Always for the same reason: to offer its users an optimal information search experience .
The launch of Rich Snippets proves, once again, the desire to improve the user experience , by offering Internet users the most relevant results in relation to their request.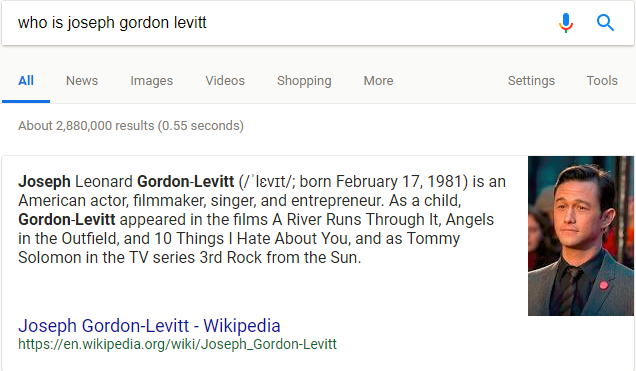 Note that this additional information does not directly influence the positioning of a web page in search engines.
However, they can improve the visibility of a company's pages. Indeed, Internet users are more attracted by enriched descriptions, sometimes with visual elements or customer reviews, than by a simple link.Rich Snippets et Featured Snippets
Rich Snippets should not be confused with Featured Snippets.
These correspond to the "zero position" in Google, that is to say a special search result (in the form of a box) which surpasses all the others.
Naturally, they'll be more likely to visit that page , especially if the enriched data shows it meets their needs.
Ultimately, Rich Snippets help improve traffic to your website , which also increases your position in the results. The virtuous circle of SEO is taking place, for the good of your business!
2-Products:
In e-commerce, the use of Rich Snippets relating to products and special offers is very common. Available data includes name, image, brand, description, price, currency, seller, and stock condition and status. Marketplaces can even show the lowest price and the highest price depending on different merchants.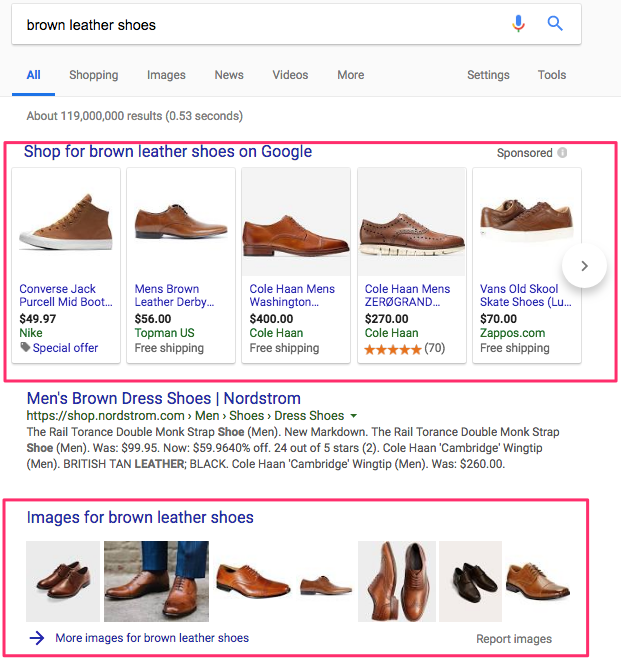 3-Companies and organizations:
Very useful, these Rich Snippets allow you to display the properties of a company or organization: company name, address (physical and URL), telephone number, geolocation (latitude and longitude) and logo.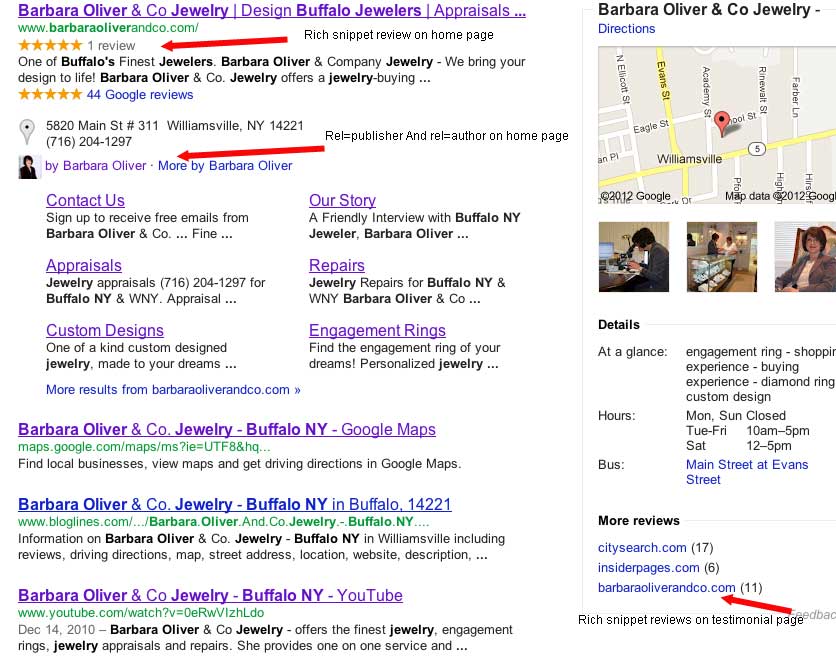 4-The recipes:
Recipe sites are certainly the ones that benefit from the most interesting Rich Snippets. The markup indeed offers a multitude of data, which allows owners to include absolutely everything: type of dish, reviews, preparation and cooking times… Some even indicate nutritional information such as portion size, calories, the content of fat, sugar etc.
5-The events:
This type of structured data is reserved for future events and not past events. The rich extract only informs about the name of the event, but does not allow to integrate a summary. Other data shows start and end dates, duration, ticket details and location.
6-The music:
While Bing makes no mention of any support for music, Google has provided structured markup for song and music album data. The latter may contain links to extracts of songs or links to the platforms on which they can be purchased.
7-Videos:
This rich snippet applies to video content embedded on your website and can be used to indicate the length, license, production company and/or creator of the video, and even whether the content is family friendly. It allows to obtain a highly visible thumbnail in the SERP.
How to implement Rich Snippets?
Prerequisites:
Rich snippets involve the use of code called Schema markup .
Although it sounds complicated, you don't need to be a coding expert to add rich snippets to your site. You can learn all about the different markup types and tools available at Schema.org . Schema is the rich snippets standard that is accepted by all major search engines like Google, Yahoo, and Bing.
Here are some examples from schema.org for a cooking recipe:
cookTime: Cooking time of the dish, to be formatted in ISO 8601. CookTime must always be used with prepTime (preparation time).
Nutrition.calories: to indicate the calories of the dish.
recipeCategory: to indicate the type of dish (starter, main course, dessert, etc.).
recipeIngredient: to list the ingredients. This data is mandatory so that the recipe can be found from a Google Home.
Review: to collect the rating and opinions of Internet users who have tested the recipe.
Depending on the type of site you have and the CMS you use (WordPress, Joomla, Drupal etc.), it is possible that you have a schema already integrated. You can check this by going to the Google Search Console. If it turns out that you don't have Schema markup yet, you should first check that your pages fall into the categories eligible for Rich Snippets. If not, you don't need to worry about it. If they are, you will need to prioritize the content that needs to be enriched. Then you can install the Schema markup directly in HTML or through Google Tag Manager or Google Search Console.
Structured data: Implementing the "Organization" markup
Should I always implement structured data on my site? Yes, at least the data on your company!
If you are not an e-commerce site or a marketplace with tens and hundreds of products, the implementation of structured data is less strictly necessary in the sense that you will not have stars, average rating or opinions on products from an SEO point of view, as for example here "Appele technology company.
On the other hand, you can implement structured data in a basic way on your "Organization",  which Google loves because it likes you to be reliable and in general, it likes structured data (still easier for a robot to interpret these data as pure html code, right?).
Example: on the Tracktor.fr website
I test and see the result:
I see results:
And it's great!
Structured Data: Implementing Breadcrumb Markup
schema.org Breadcrumb tag:
The schema.org Breadcrumb tag is used to define a breadcrumb  in a page, the latter indicates the position of this page in the hierarchy of the site.
How to set it up? (HTML code):
 Insert the HTML breadcrumb block on the page as part of the visual design. Here is an HTML breadcrumb: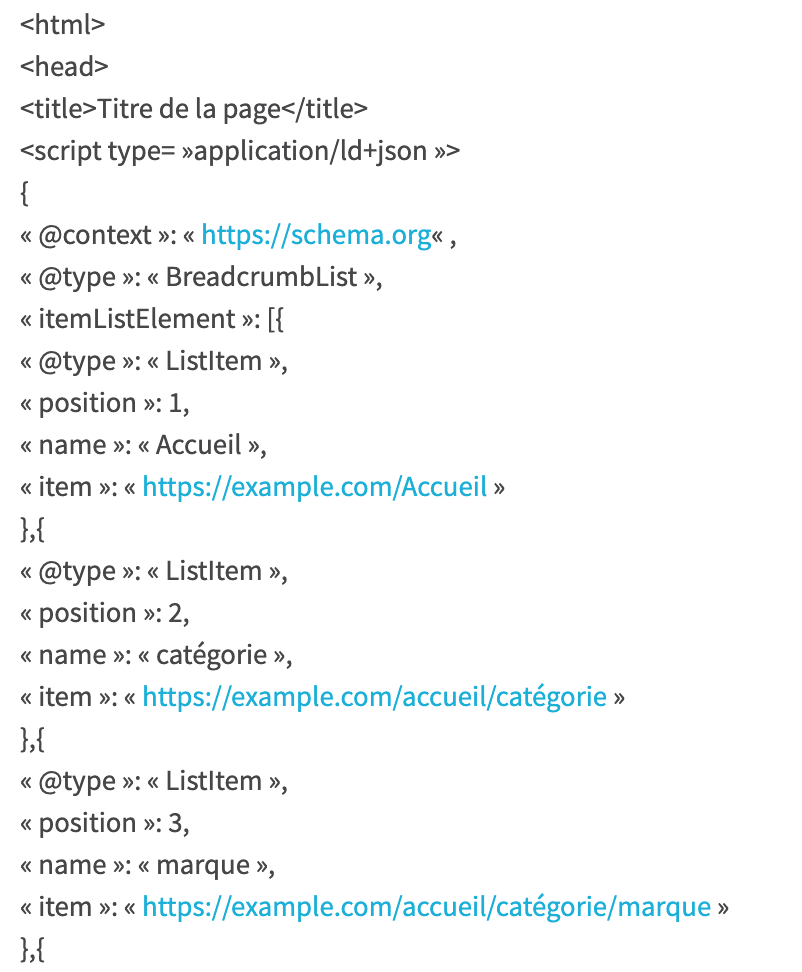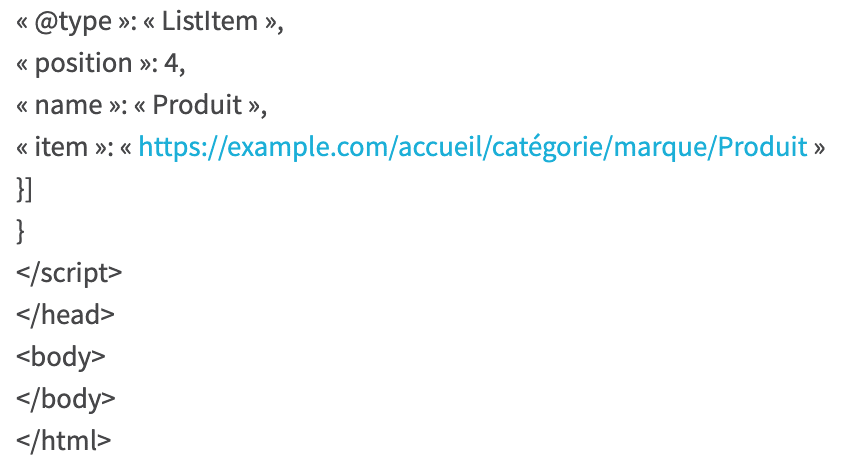 How do you track the performance of your rich snippets?
Before implementing your markup, take stock of your traffic. Then create a list of pages you plan to tag and check the following KPIs: position, traffic, click-through rate, bounce rate, time on page. Then implement your Schema.org markup. Its consideration by Google is between 3 and 5 days. Beyond that, if you don't see your rich snippets, go to Google Search Console to redo manual checks. After a week, you will have enough data to start comparing the performance of your current content with Rich Snippets. To do this, you just need to check all the KPIs mentioned above. Google robots do not immediately serve all the Rich Snippets on your site,
Conclusion
Don't wait any longer to integrate Rich Snippets into your SEO strategy .
These rich snippets set you apart from your competitors, boost your traffic and your positioning in Google search results.
If you liked this article, please subscribe to our reddit community to discuss it. You can also find us on Twitter and Facebook.