Viruses, malware, and other malicious software abound on the net, so be extremely careful. If you have the slightest doubt about a file or a website, take no risk and have it analyzed. To do this, I suggest you use VirusTotal , a free online tool that can scan all kinds of suspicious files or URLs for malware.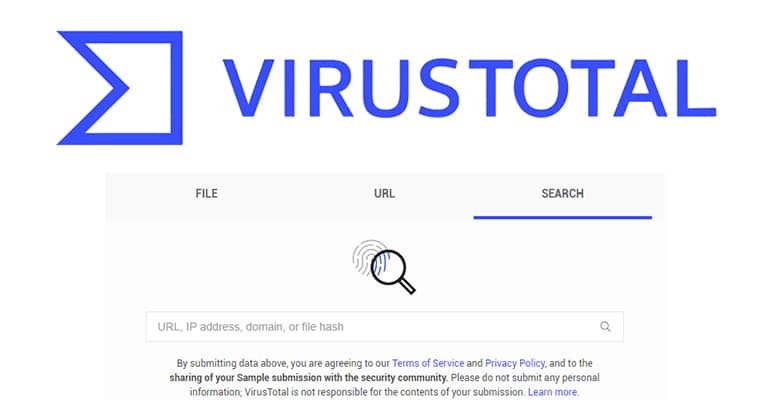 VirusTotal
Its thorough and rapid analysis is an excellent security indicator. VirusTotal is an online antivirus capable of detecting any virus, worms, trojans and all types of malware.
To analyze your file, you will have the choice between three submission methods: from the Web interface (maximum file size: 550 MB), via a Windows desktop application, or by e-mail (maximum file size: 32 MB).
VirusTotal inspects the items sent with more than 70 different antiviruses, so as much to tell you that nothing escapes it ???? Among them, we find well-known antivirus solutions such as AVG, BitDefender , ESET NOD32, F-Secure, Kaspersky, Malwarebytes, TrendMicro , etc
How it works ?
VirusTotal is really very easy to use. Carefully follow the few steps below to analyze a suspicious file.
1. First, click on " Choose a file " to select the file you want to scan.
2. Once your file is loaded, it will be automatically scanned by the various antiviruses.
3. You will then get a detailed report that will tell you whether or not your file is infected.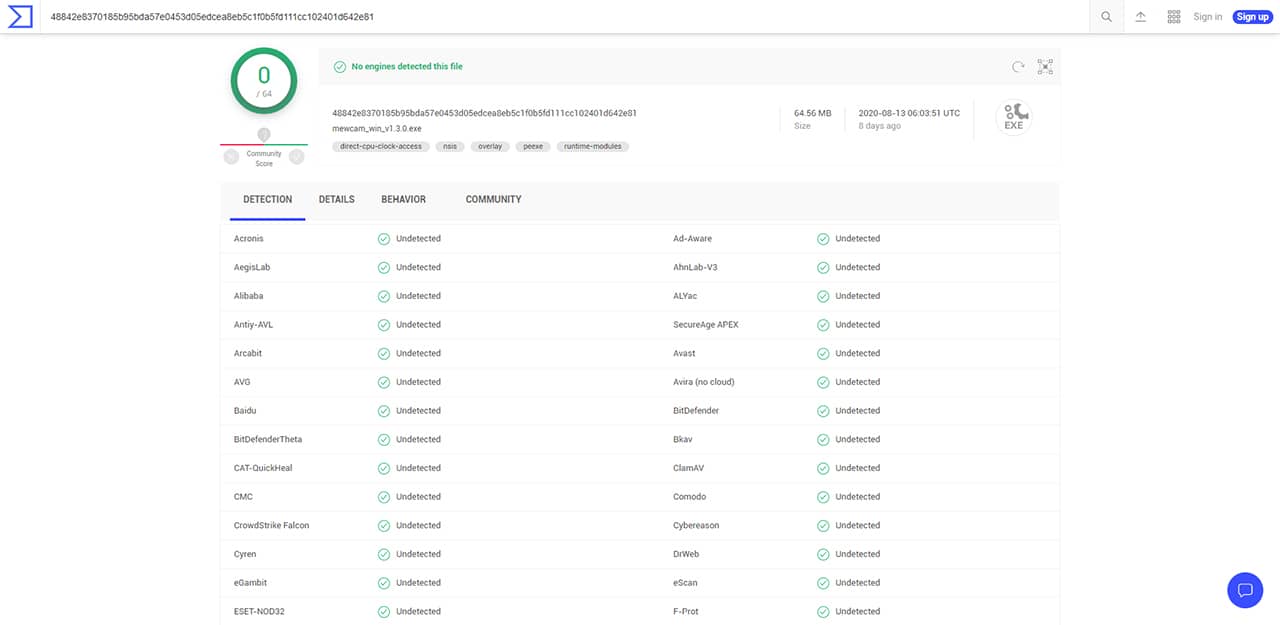 Conclusion
VirusTotal is arguably the best free online antivirus scanner you can find today. It allows you to analyze all kinds of suspicious files and URLs in search of viruses, trojans, worms and all types of malware.
If you liked this article, please subscribe to our reddit community to discuss it. You can also find us on Twitter and Facebook.