Using voice modifiers has become common practice, especially among Twitch or YouTube streamers. Some also use it during their conversation on Discord or Skype or simply to prank their loved ones. If you also want to try modifying your voice , why not do it with Voicemod ? It 's free software that changes your voice in real time!
A free and complete voice modifier
Voicemod is an application that has been specially designed to transform your voice . Indeed, it is a free software that allows you to change your voice in a few clicks. Very practical, this voice changer works with different applications.
For example, you can use this voice transformer in applications such as Wire, Jitsi, Vivox, Paltalk, Mumble, Tox, Hangouts or even Discord. It is also compatible with online games such as Apex Legends, COD Warzone, GTA 5, Fortnite, Minecraft, PUBG, Overwatch or CSGO.
For now, Voicemod is only available on PCs running Windows. It works with Windows 10, 8.1, 8 and 7.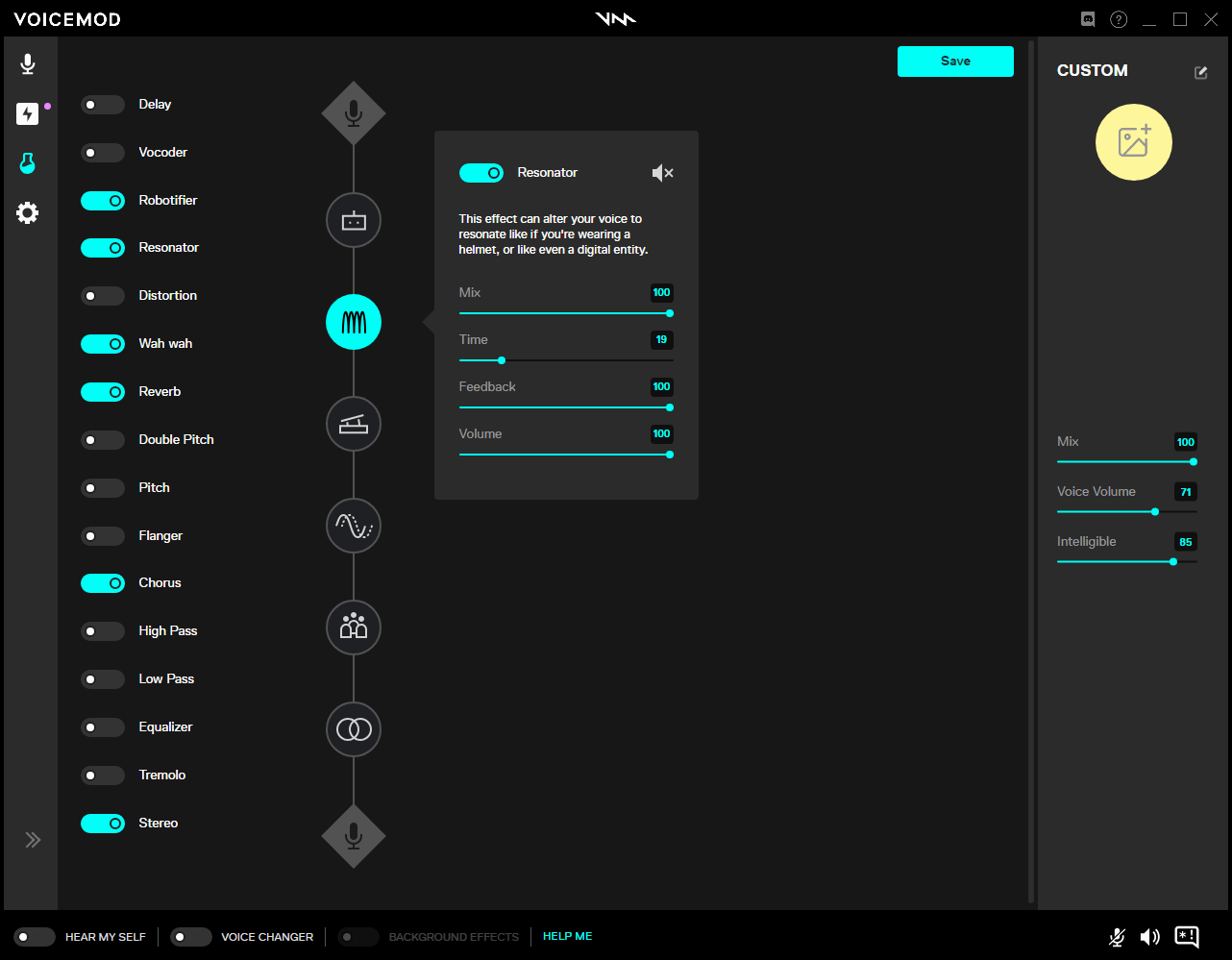 Voice Changer: change your voice with free effects
With Voicemod you can get any voice you want. You can make it higher, lower, more feminine or even more masculine. The software even allows you to rejuvenate it or, on the contrary, to make it more mature.
Voicemod gives you access to a wide range of voice parameters. In addition to that, it also gives you the possibility to play with effects if you wish. In any case, what is certain is that after going through Voicemod, your voice will be unrecognizable.
In total, this software has more than 100 effects that you can test online before downloading the application. Among the vocal effects available, we can mention in particular the child, the policeman, Santa Claus, Venom, Zombie or even the astronaut.
By searching in Voicemod, you will also find non-human voices that you can use. On the other hand, you will have access to 40 plugins. For example, you can install a plugin for Twitch that allows viewers to use their bits to modify your voice in real time.
Download Voicemod
If you like all these features, there is only one thing left for you to do: download Voicemod . To do this, all you have to do is enter an email address. No other personal information will be requested from you during the download process.
If you liked this article, please subscribe to our reddit community to discuss it. You can also find us on Twitter and Facebook.