Campfire is an online tool that lets you watch YouTube videos with friends remotely . Something to have a good time with your friends while respecting social distancing linked to the Covid-19 health crisis.
Campfire, free and unlimited service
With the current health circumstances, it has become more difficult to meet up with friends or family members. However, one can always rely on online services such as Jitsi or Campfire to meet and communicate remotely.
With Campfire , you can get together with your friends with full service. It is a 100% free, unlimited service and above all without ads. Campfire includes a chat system to chat with your friends and a system to share YouTube videos so that you can watch them together and simultaneously.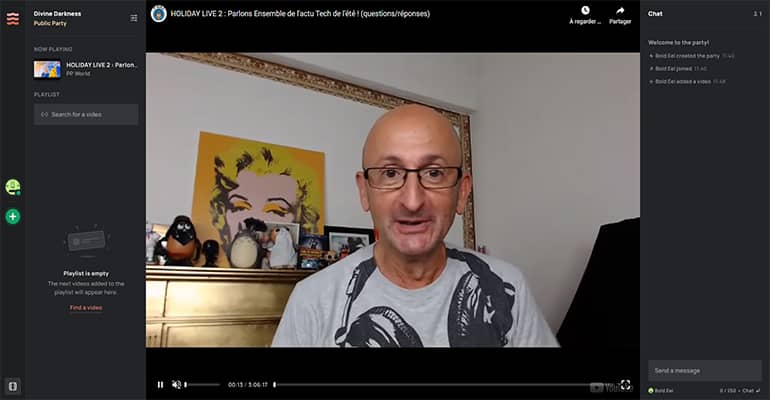 Campfire's goal is for you to enjoy content together. In addition, it will also allow you to organize video sessions, meetings or chat with friends at any time.
Simple and easy to access
As a free service, the Campfire software is free to access. It does not require any online registration. All you have to do is go to the site and click on the " Let's party! " button. " (Let's party). Then invite your friends by sharing the URL.
To benefit from an instant broadcast, each member must be connected to the online service. Easy to access, the tool will allow you to enjoy the atmosphere without interruption. No annoying commercial footage will interrupt your videos. In addition, synchronization is immediate. No latency is recorded during the viewing of videos or during the entire communication.
If you liked this article, please subscribe to our reddit community to discuss it. You can also find us on Twitter and Facebook.