Google Search has begun rolling out the first major update of the year, the May 2022 Core Update. It began on May 25, 2022 at approximately 11:30 a.m. ET and will now roll out for the next two weeks.
So far, we're seeing plenty of signs that this May 2022 Core Update is off to a good start. Overnight, a large number of trackers (not all yet) detected high volatility in Google's search results. Also, the discussions that started early this morning have really gained momentum. They went from comments like "Oh no, an update from Google has been announced" to "Oh no, my site has dropped in the rankings in a big way". I've incorporated and quoted much of those early exchanges below, along with what the tools show. I may update some of these tools later this morning.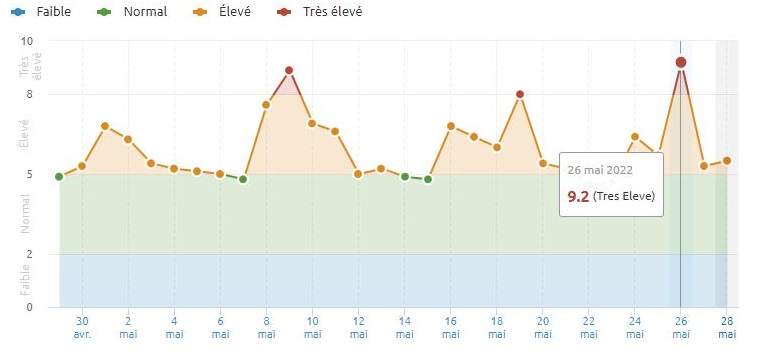 Highlights of Google's May 2022 Broad Core update
Here are the most important things we know about right now in a nutshell:
Nom : Google May 2022 Broad Core Update
Launched: May 25, 2022 at approximately 11:30 p.m. ET
Deployment: Deployment will take approximately one to two weeks.
Targets: All types of content are concerned
Penalty: This is not a penalty, but a way to promote or reward good web pages.
Global: This is a global update that impacts all regions, in all languages.
Impact: Google wouldn't tell me what percentage of queries or searches were impacted by this update.
Google Discover: Core updates impact Google Discover and other features, as well as featured snippets and more.
Recovery: If you've been impacted by this update, you'll need to review your content and see if you can do better by following our advice .
Refreshes : Google will periodically update this algorithm, but may not communicate such updates in the future. Maybe that's what we've seen for the past two weeks or all those unconfirmed updates.
Google's Danny Sullivan (who's on vacation right now so he probably wrote this last week and someone else posted it or maybe did it while on vacation) , wrote: "Several times a year, we make substantial improvements to our global ranking processes, which we call core updates. Core updates are designed to increase the overall relevance of our search results and make them more useful to everyone. Today we are releasing our May 2022 Main Update. This update will take approximately 1-2 weeks to fully roll out. »
Today we are releasing a large base update, as we do several times a year. This update is called the May 2022 Core Update. Learn more: https://t.co/7kFklwdkAb

Google Search Central
These general updates are global.
If you've been affected by this update, see Google's basic update tips article for more information.
Below is a recap of the early talk and data we received on this update less than 24 hours after it began rolling out. Keep in mind that we expect to see more over the next few days, but I wanted to share some early reports on the impact of this update.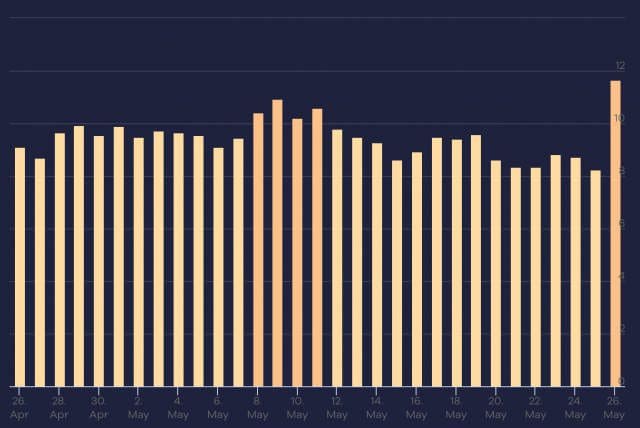 Has Google tested this update earlier?
As we reported, there was an extensive core update like the updates we've seen and talked about since May 16th. Google wouldn't confirm this, in fact, Google's John Mueller said less than 12 hours before announcing this new general update ( 😉 ):
I am not aware of anything specific. We are always working to improve the quality and relevance of search results, so it may happen that a site becomes more – or less – visible over time.

John Mueller
Google would tell me that what we saw before May 25th was unrelated to these unconfirmed updates, but honestly, it happens a lot. Maybe Google was testing this core update in the wild? Who knows, but we thought what happened over the past week sounded a lot like a basic Google update.
Google's John Mueller commented on this, saying, "When we announce Core Updates, we start rolling out then, not before." Although he deleted this tweet shortly after this major update was announced, I'm not sure why…
Previous Core Updates
The last update, which dates from November 2021, was carried out between November 17 and 30, and lasted more than six months. The previous core updates before the November update were July 2021 and June, a month before. The previous was 6 months before the June Update, on December 3, 2020, with the main December 2020 Update. Before that, there was a gap of 7 months, on May 4, 2020, with the May 2020 main update. The one before was January 13, 2020 main update January 2020 and the one before was September 24, 2019 main update September 2019. Oh, before that, it was June 3, 2019, June 2019 Core Update and I can go on and on.