AdBlock is an open source software designed in 2009 by Michael Gundlach. Since then, it has become one of the most widely used ad blockers in the world. As such, it currently has around ten million users spread across the planet. In perpetual evolution, this program is now available in 30 international languages.
How is this software useful?
Focus on how AdBlock works
What can be done with AdBlock and how to use it?
Install and uninstall AdBlock
How does AdBlock collect personal data?
How does Adblock make money?
Why Adblock can sometimes slow down the internet connection?
How is this software useful?
This tool is excellent in several ways. Indeed, to this day, many companies capitalize on advertisements and go so far as to track a person's online activities. AdBlock spares Internet users this, which helps protect their privacy. The absence of distraction via banners, advertising videos and pop-ups allows, moreover, to be sufficient for the essentials. As a result, we naturally become more productive in our respective missions. Another advantage of AdBlock is that it optimizes the loading time of pages, which allows a faster internet connection.
Focus on how AdBlock works
As its name suggests, AdBlock is an ad blocker. This tool is based on a number of filtering rules. This is how it authorizes, blocks or hides web pages.
The principle is simple: AdBlock performs a comparison between a list of filters and the HTTP request. As long as the URL matches one of the subscribed filters, this request is not allowed.
To make the advertisements appear, we usually encode the image from data:image/png . Thanks to this method, advertising is not at risk of being blocked. Nevertheless, AdBlock inserts a "style sheet", containing selectors defined on display: none!important. This has the effect of hiding the advertisement on the page.
Where do the masking and blocking filters come from?
EasyList . This collection of ads present on several English-speaking sites gathers the majority of the filtering rules. This is also the main list of ad blocking filters used by blockers.
In fact, subscribing to filter lists that can block features other than ads is worthwhile. The same goes for some annoying features of Facebook or ads in other languages ​​besides English.
The list of "Acceptable Ads" filters should also be considered. This is responsible for giving the green light to advertising displays deemed "non-intrusive".
Subscribing to other filter lists is also possible. Of course, you have to know the URLs of each of them.
It should be noted that AdBlock allows custom filters which are subject to additional rules. For example, their addition must be done manually.
To do this, simply enter them yourself , taking care to respect the syntax of the filtering rules. A second solution is to use the AdBlock wizard. The user will not have to write himself in order to create custom filters. Importing filters from other ad and post blockers found in the EasyList forums will be a third alternative to consider.
AdBlock would like to point out, moreover, that it has no control over what the lists contain. Volunteers take care of them when they have a little time to do so. Thus, if the blocking does not take place as planned, it will be necessary to think of contacting them directly. As for the acceptable advertisements, it should be noted that their management falls under AdBlock Plus . It is therefore under the control of an independent advisor.
What can be done with AdBlock and how to use it?
The AdBlock blocking wizard is used to remove any annoying advertising that appears on a web page. Remember, however, that this is not valid for the application that bears the same name and which is intended for Safari Mac . This does not consider the blocking performed manually on an ad.
As far as technical users are concerned, an "advanced user" option is dedicated to them. The interested party will thus have to select the icon in the AdBlock toolbar, click on the gear icon, then on "General" to finish with "I am an advanced user, show me the advanced options".
AdBlock allows two actions which are either to conceal or literally block an ad.
Hide an ad
In the first case, it will be necessary to click on the icon of the AdBlock toolbar and then on "Hide something on this page" . This brings up a dialog box as well as a blue highlighted cursor. Once the highlight box exposes the target to block, just click on it. If the operation goes smoothly and the blocking is successful, all that remains is to confirm. If nevertheless, a problem arises, adjusting the highlight box may be necessary before clicking on "Looks good" and then finalizing the confirmation .
Block an ad
First of all, you will have to select the advertisement to be blocked. Right-click on it then choose the AdBlock menu . The next step will be to choose "Block this ad" . If everything goes as planned, we can finish by clicking immediately on "Confirm". If necessary, an adjustment of the highlight area will have to take place. During the manipulation, it will be necessary to take care not to exaggerate on the blockage. This may cause a page-level complication. After continuing with "Sounds good" , users can confirm in turn.
What if manual blocking is not possible?
Despite the previous manipulations, do the advertisements persist? The assistant may not be able to handle the ad due to its complexity. In this case, it will be necessary to ensure that the list of filters of acceptable advertisements is deactivated. There are also a few steps to consider to troubleshoot unblocked ads. If despite everything, the deletion is not done, the use of a personalized filter may be necessary. In short, if these methods do not work, it will be necessary to face the facts. Unfortunately, not all on-site ads can be blocked.
Install and uninstall AdBlock
How is the installation going?
First of all, it should be mentioned that AdBlock is compatible with different browsers (Chrome, Firefox, Edge, Safari, iOS and Android). Regardless of the browser used, the first step remains the same. You will have to go to the AdBlock site and click on "Get AdBlock now". The program is also downloadable from Chrome Web Store, Mozilla Add-ons Store, Windows Store, Mac App Store, iOS App Store as well as Google Play and Galaxy App.
The installer must then add the application to their browser by clicking on "Add to Chrome / Firefox" , "Get" or even "Install" in the case of Edge or Safari. Then just follow the instructions and optionally pin AdBlock to the toolbar.
Proceed to uninstall AdBlock
This step will also depend on the browser. On Chrome, a right click on the AdBlock icon present in the toolbar will do the trick. The Internet user can then choose "Delete from Chrome". The same procedure applies for Firefox users on PC. On mobile, uninstalling AdBlock will be done inside the "Add-ons".
Edge, on the other hand, displays a "More" button inside which you will have to select "Extensions" . Once you get to the AdBlock icon, the "Uninstall" button is located in the "Settings" section. In the case of Safari, you must start by clicking on the Launchpad icon inside the Dock. The pointer on the AdBlock symbol, it will have to be held down then continue with "X" and then "Delete". A similar technique can be applied to iOS. As for Android, the interested party can press continuously on the corresponding icon and then choose "Uninstall".
How does AdBlock collect personal data?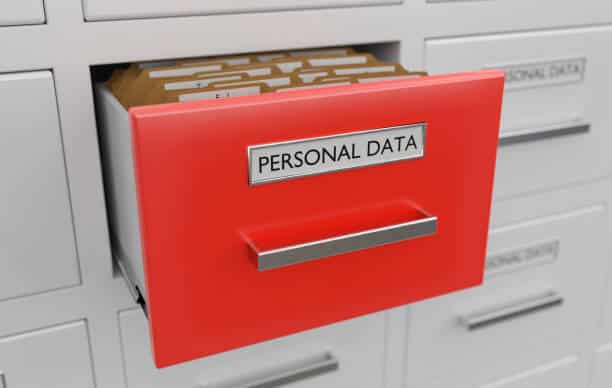 Adblock Plus collects personal information from users via eyeo GmbH. This data corresponds to the technical characteristics of the browser and the version of the Adblock Plus software that has been installed. eyeo also collects certain personal data provided voluntarily in forums or when reporting errors. However, this system does not track browsing history.
There are two methods eyeo uses to collect data. Some of the information is collected when the Internet user accesses or browses the Adblock Plus web page. Data is collected by verifying contact details provided voluntarily through the Adblock Plus extension.
It should be noted that eyeo collects personal data only for the purpose of offering, evaluating or improving specific services. Furthermore, eyeo does not sell them to third parties.
In fact, eyeo complies with the European General Data Protection Regulation and applicable European and German data protection laws. Thus, eyeo conceals the IP addresses of access logs before performing data analysis. In other words, it encodes the information provided in order to keep the original information secret.
After 30 days, eyeo destroys the following data, including data relating to the reporting of problems such as errors and breakdowns, logs of visits to the website.
How does Adblock make money?

AdBlock continues to exist as a free ad blocker thanks to donations from a small fraction of its users . This means that users give what they can, and only if they can. These recurring donations are one of the best sources of financial support. Indeed, most users make monthly donations to support them. 
It must be emphasized that the platform continues to provide a distraction-free browsing experience for everyone, even those without cash on hand.
The platform also generates revenue by serving non-intrusive advertisements to AdBlock users. The site participates in a program called Acceptable Ads, which only allows non-intrusive and respectful ads. Users can choose to enter and exit the Acceptable Ads filter list as often as they wish. 
It's a middle ground between annoying ads and the ad revenue that many websites depend on to provide their content for free. These are all ways our users support the continued development of AdBlock.
Ultimately, AdBlock makes money from the generous support of its users. Although only a tiny fraction of them end up donating, the millions of users around the world contribute greatly to the success of AdBlock.
Why Adblock can sometimes slow down the internet connection?
Adblock aims to protect your computer system from constant pop-ups. These pop-up ads may contain malicious viruses that may harm your computer privacy etc.
AdBlock is not meant to negatively impact browser speed. There may be some delays when starting to open a new browser. However, Adblock should not affect your network speed .
Additionally, these initial delays are due to the software retrieving the filter list. As soon as he has recovered them, navigation resumes its normal course, without further delay.
Another factor that slows down network speed is the amount of memory Adblock consumes. The large number of advertisements that constantly appear on the web indicates that the list of filters has exceeded 100 MB each. The latter corresponds to the source of advertisements that were previously blocked on the browser.
When opening the new browser, Adblock sufficiently loads all filter lists as well as custom filters. As we have already discussed, web pages start to load faster after starting Adblock.
However, this put emphasis on an initial blow to the computer's memory resources. When multiple tabs are opened on a single browser, each tab starts fetching the list of filters which negatively affects your internet speed.